How to Get the Best Nightlife Experience in Sukhumvit
Visit to the Sukhumvit area is in order and it's not just clubbing you can enjoy here but a whole more. Here's a guide on what to expect and look forward to!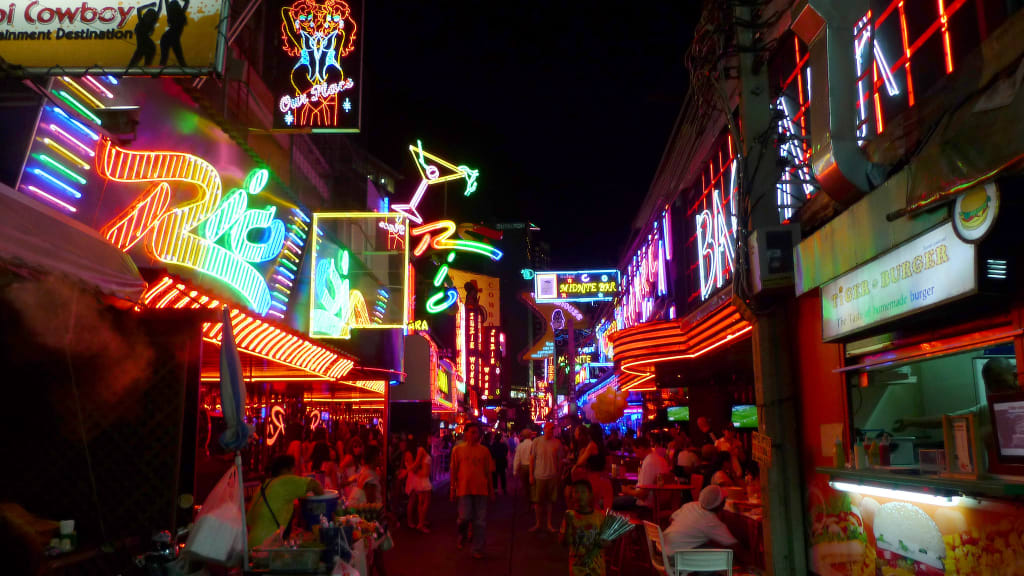 Nightlife in Bangkok |Image via Flickr
Be it a trip to Bangkok on business or leisure, chances are you are going to want to experience some of the city's famed nightlife. In order to do this, a visit to the Sukhumvit area is in order and it's not just clubbing you can enjoy here but a whole more. Here's a guide on what to expect and look forward to!
Get to Know the Locales
When it comes to nightlife, Sukhumvit has some key locales worth knowing about. Soi 11 ("Soi" is like a side-street) is one of the most popular areas where you can party until the wee hours. Soi 55 which is also referred to as the Thong Lor area draws a mix of Thai and foreign socialites for a more upscale night out on the town.
Of course, no nightlife guide to Sukhumvit is complete without a mention of the more "exotic" allures! Well-known red-light districts, Soi Cowboy with its many go-go bars and Nana Plaza (on Soi 4) cater to "adults only" night time escapades and is best left for grown-ups to explore.
Find Central Accommodation
As you plan your trip and are on the lookout for a hotel in Bangkok Sukhumvit makes an ideal base for your stay; this is not only because it offers easy access to attractions and malls, but the nightlife too. If you are going clubbing or bar hopping, staying in the area means you can easily get back to your property without worrying too much about transport.
When here, you can enjoy local dining and entertainment at night too. Foodies have plenty of restaurants and eateries that they can patronise for some culinary discoveries. The new Century The Movie Plaza branch where you will also find Avani Sukhumvit Bangkok Hotel is a great place to enjoy the latest blockbusters before heading out for more "serious" night-time pursuits!
Plan for Thrilling Club Hopping
The pulse-pounding nightclubs in Sukhumvit offer happening venues to dance your cares away. Those into house, hip hop and EDM can head to the sprawling Insanity Nightclub which has a fantastic lighting system complete with lasers. Bass-heavy beats, techno and underground house music fill Beam, a simple yet stylish club where you can dance amidst LED lasers and lights.
If you are looking for a venue which stays open till very late, then the NARZ nightclub is the place to go to; the mansion-like venue features three rooms, plays a lot of trance and features top-rated DJs too. Other places to add to your club-hopping list include Glow (for underground dance music) and Sugar Club (for hip hop).
Visit Other Nightlife Hotspots
Of course, there is much more to enjoy here than clubbing, with plenty of pubs and bars in Sukhumvit to choose from. If you are a fan of beer then definitely plan a visit to BREW Beers and Ciders which offers an impressive range of bottled and draft beers from around the world. For a fun night out where you can catch the latest sporting events, the Robin Hood Pub is worth checking out, while a more refined experience awaits at the Cielo Sky Bar set amidst stunning views from a rooftop on the 46th floor.
With its Cuban vibe, the Havana Social is another bar to visit, while a branch of Hooters can be found in Sukhumvit too. Other nightlife hotspots include the Long Table with its stunning sunset views, Tenderloins, a bar that's also known for imported steaks and Comedy Club Bangkok which hosts rib-tickling stand-up and improve comedy on scheduled nights. For something different, you can explore the Sukhumvit Street Market which is open till around midnight and where you can buy all manner of bargain items and yummy street food too.