How to Fly to Bali and Live Like a Local for a Few Weeks
Get a feel of the local life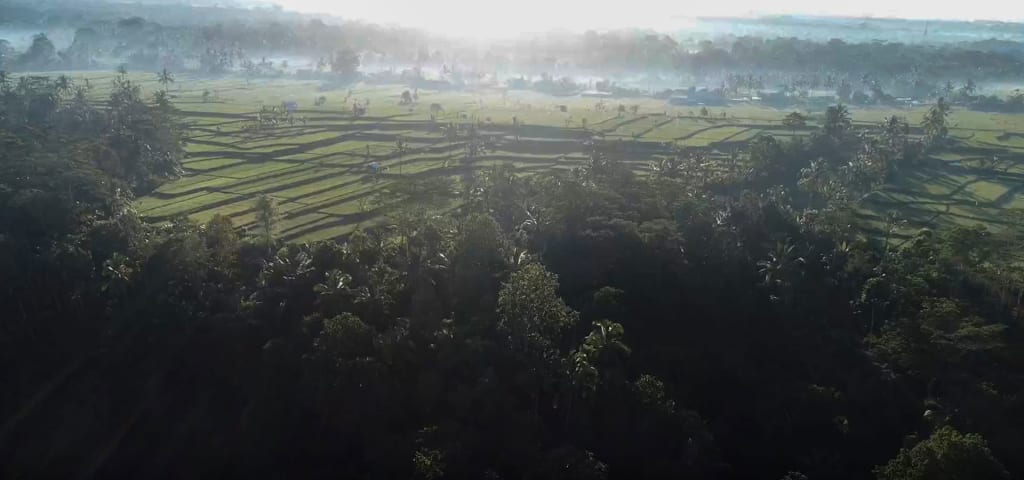 Image via Anantara Ubud Bali Villas
Bali is a beautiful Indonesian island offering a wide variety of attractions and experiences to keep you entertained throughout the duration of your stay. The best thing about this gorgeous destination is that it brings you plenty of opportunities to live like a local and experience the local culture. Here are some tips for living in Bali like a local.
What's Bali known for?
Also called the Land of the Gods, Bali is a stunning island that preserves authentic Indonesian culture. This is the best place in Indonesia to get up close to the nature, culture, and religious heritage of the country.
Island hopping
Island hopping in Bali is a great way to experience the culture and natural beauty of the region like a local.
One popular route is to start in the bustling capital of Denpasar and make your way to the island of Nusa Lembongan, known for its surf spots and clear blue waters. From there, take a short boat ride to the smaller island of Nusa Ceningan, where you can explore hidden beaches and hike to stunning viewpoints. Finally, head back to the mainland and stop in the traditional village of Ubud, where you can witness traditional Balinese dances and visit ancient temples.
Along the way, be sure to sample local cuisine and interact with the friendly locals to truly immerse yourself in the culture.
Visit Ubud
With its rich culture, friendly locals, and beautiful scenery, Ubud is the perfect place to immerse yourself in the true spirit of Bali. The region is also home to the likes of Anantara Ubud Bali Villas, making it an excellent place for those looking for a refined accommodation experience.
Ubud is a small town located in the central region of Bali. Known for its vibrant culture, traditional arts, and stunning natural beauty, it is a popular destination for tourists looking to experience the authentic side of Bali. Ubud's attractions make up a diverse list.
To truly feel like a local in Ubud, visitors should explore the small streets and alleys, visit the local markets and artisans, and take part in the many cultural activities that take place throughout the town. Visitors can also experience the traditional side of Balinese life by staying in a homestay or visiting one of the many local temples.
Eat street food
Eating street food is a great way to live like a local in Bali. Street food vendors can be found all over the island, serving up a variety of delicious and inexpensive dishes.
Some popular street food options in Bali include Nasi Goreng, Sate Lilit, and Mie Goreng. These dishes are often made fresh to order and are a great way to try a variety of local flavours.
In addition to traditional street food, Bali is also home to a number of food trucks and pop-up restaurants that offer a more modern take on local cuisine.
Whether you are looking for a quick snack or a full meal, street food in Bali is a delicious and authentic way to experience the local culture.
Use motorbikes to get around
Motorbikes are a common mode of transportation for Balinese people and can be found on nearly every street. Using a motorbike to get around Bali is a great way to experience the island like a local. Not only is it a cost-effective option, but it also allows for greater flexibility and freedom to explore.
By renting a motorbike, you can easily navigate the island's winding roads and scenic routes and have the opportunity to stop at local villages and markets. Also, you can access lesser-known beaches, temples, and other hidden gems that can be hard to reach by car or public transportation.
Keep in mind that it's necessary to be aware of local traffic laws. Wearing a helmet and having a valid driver's license is a must.
Reader insights
Be the first to share your insights about this piece.
Add your insights