How to Experience Hervey Bay with These Unmissable Things
Splendid Beaches, Sunset Cruises, and More!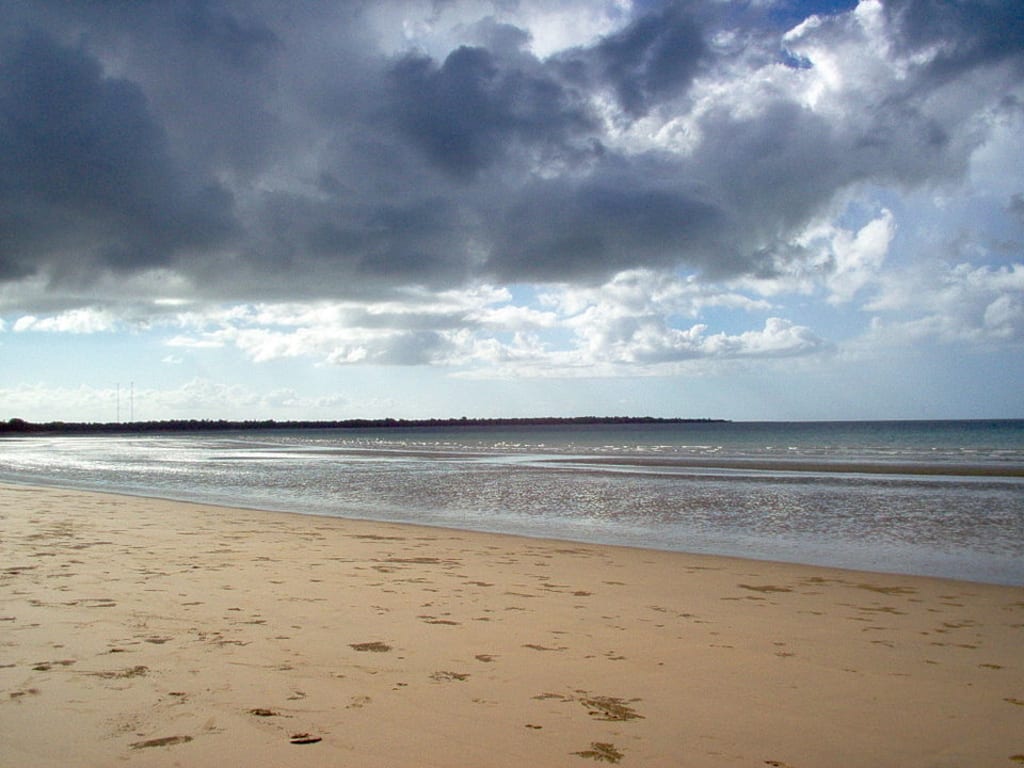 L.Wadsworth at the English Wikipedia, Hbay, CC BY-SA 3.0
Occupying the topmost region of the Sunshine Coast, Hervey Bay remains one of Australia's most charming seaside towns to date. Ideally located a few hours away from Brisbane, this sun-kissed paradise laden with breathtaking beaches offers travellers a little piece of heaven. Surrounded by tropical islands, there's much to do and experience in this part of the country. Here are the best ways to uncover the beauty and potential of scenic Hervey Bay.
Sign Up for a Sunset Cruise
Tipped to be one of the most exciting activity options available to tourists based at Hervey Bay, signing up for a sunset cruise is a veritable rite of passage for first-time visitors. Catching a glimpse of the sun dunking its weary head for the last time surrounded by ocean vistas is a rare treat for the senses. Available through a number of local tour operators as well as resorts, the excursion typically lasts around one and a half hours and includes refreshments as well as hotel transfers. Couples also find it is one of the most romantic ways to spend an evening at Hervey Bay.
Splash Around
No trip to Hervey Bay would be complete without spending a day at the larger than life Wetside Water Park. Accessible to tourists and locals for free, this iconic splash centre located near the esplanade offers families with children the chance to spend a few hours cooling off and enjoying the water-based rides and activities available at the park. The water slides and the FlipSide Board Rider are not the only hotspots in this water park where a special splash pad area and an enclosure dedicated to children under age 5 is also part of the landscape.
Head to the Hervey Bay Botanic Gardens
Ranked among the town's most picturesque environs, the vast and verdant Hervey Bay Botanic Gardens is a great place to kick back and enjoy a picnic with loved ones. Spread out over an impressive 26-hectares, this serene corner of the beach capital is home to its very own Chinese Garden, Orchid House, and even a manmade lake and turtle pond. Ideally situated close to the Urangan Pier, tourists can avoid buying tickets to enter the gardens by simply strolling into the area instead of driving through the gates.
Go Fishing
Those based at the Oaks Resort & Spa Hervey Bay or any similar Hervey Bay resort should not miss the chance to go on a fishing tour off the coast of the bay. Setting off from the 900 metres-long Urangan Pier, angling fanatics will find that fishing in this area is one of the best ways to spend an afternoon by the water. Tourists who wish to join an organised fishing trip will also find tour operators providing comprehensive packages.
Hit the Beach
When it comes to family-friendly beaches with a wholesome atmosphere, no beach is quite as popular as Hervey Bay's Torquay Beach. Idyllic and a mere 20 minutes away from the town's bustling esplanade, this sheltered bay area is a premier seaside hub for tourists and locals alike. The waters of Torquay Beach are not only great for swimming activities but perfectly safe for children as well. Snorkelling tours and other water sports are also available at the beach, which stretches right up to Gatakers Bay.
Shop Till you Drop
Forget the malls and head to Hervey Bay's quirky local night time and daytime markets to catch a glimpse of what's really up for grabs in the area's top thoroughfares. The Torquay Beachside Market and the Koala Markets are some of the must-explore weekend markets in the bay while the Howard Country Markets and the Urangan Pier Park Market also take place each Saturday.