How to Enjoy the Best of Ibn Battuta Mall – A Shopping Complex Like No Other
The lavish Ibn Battuta Mall in Dubai happens to rank amongst the world's biggest shopping malls based on a single theme.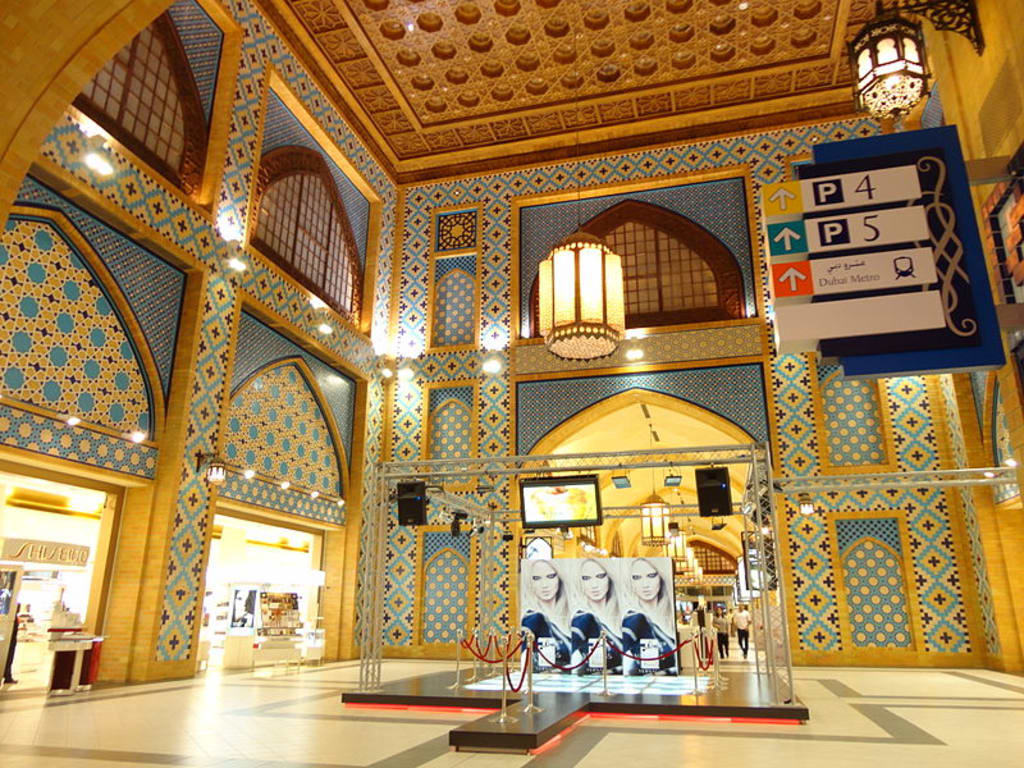 Image by Shahroozporia via Wikimedia Commons (CC BY-SA 3.0)
This remarkable mall may be considered to be a tribute to the famed scholar from Morocco, Ibn Battuta, who is renowned for his wisdom and extensive travels. This mall boasts no less than 270 stores, play areas for children, 50 restaurants, a sophisticated cinema and more.
Admire the architecture
The striking architecture of the Ibn Battuta Mall will be an attraction in itself. At this mall, you will find six separate courts that draw inspiration from the lands to which Ibn Battuta travelled, namely China, India, Egypt, Persia, Andalusia and Tunisia. Each of these courts has distinctive architecture and features corresponding to each nation. The mesmerising architecture, design and interiors of this mall are sure to capture the imagination of the discerning visitor.
Experience the amazing shopping
Ever since the opening of Ibn Battuta Mall, it has become a popular attraction for Dubai's fashionistas. This is because it features over 200 different brands including sophisticated fashion, children's clothing, accessories and footwear. At Ibn Battuta Mall, you will have the opportunity to shop at high street clothing specialists like Cotton On and H&M which will be irresistible attractions for the fashion lover.
In addition to these, you will also find cosmetics, perfumes, electronics, luggage, toys, lifestyle items and much more. Shoppers will be captivated by well-known stores like Debenhams, MAC, Max, Forever 21, Aldo, Tommy Hilfiger, Swarovski, Steve Madden and so on. Perfume lovers will be enthralled by local perfume specialists such as Arabian Oud. With so many shopping options available, you may find that a whole day exploring the stores of this mall would be insufficient!
Savour the dining options
If you happen to be a foodie, you will be in your element at Ibn Battuta Mall as you will encounter some of the best places to eat in Dubai including restaurants, food courts and cafes. If you enjoy Indian food, you should undoubtedly take the opportunity to dine at India Palace which is situated at China Court and offers a delectable selection of Indian specialities.
Also in China Court, you will find Yo Sushi which as its name suggests, serves up excellent Japanese foods specialising in sushi. The fare here is made with painstaking care to create an outstanding dining experience for the visitor. On the other hand, lovers of Italian food should drop in at Carluccio's which happens to be a popular Italian restaurant offering pizza, pasta and focaccia as well as a fine kids' menu.
For Iranian specialities, check out the Zaferan Iranian Restaurant which features a buffet with many authentic Iranian dishes. You can also choose from well-known restaurant chains like Wendy's, McDonald's, PizzaExpress, KFC, TGI Fridays, Baskin Robbins, Starbucks and Subway. Those based at properties the likes of Oaks Ibn Battuta Gate Dubai which is located opposite the mall can look forward to not only lots of shopping but fun dining at these Ibn Battuta restaurants!
Enjoy the other things to do
You will have the opportunity to experience the latest blockbusters whilst in Dubai at Ibn Battuta Mall's Novo Cinemas. At this cinema multiplex, you will be able to watch a good selection of movies in several languages. This huge 21 screen complex also showcases IMAX, 3D and 3D IMAX films that will appeal to the viewer.
If you happen to be visiting the mall with children, you will be pleased to know that there are facilities here designed just for little ones. Kids will enjoy visiting Chuck E Cheese's where they can enjoy a variety of fun activities and games. Even older family members will be able to join the children in some of these activities.