How to dress while holidaying in Koh Samui
Here's a guide on what clothes you should bring and what to wear in Koh Samui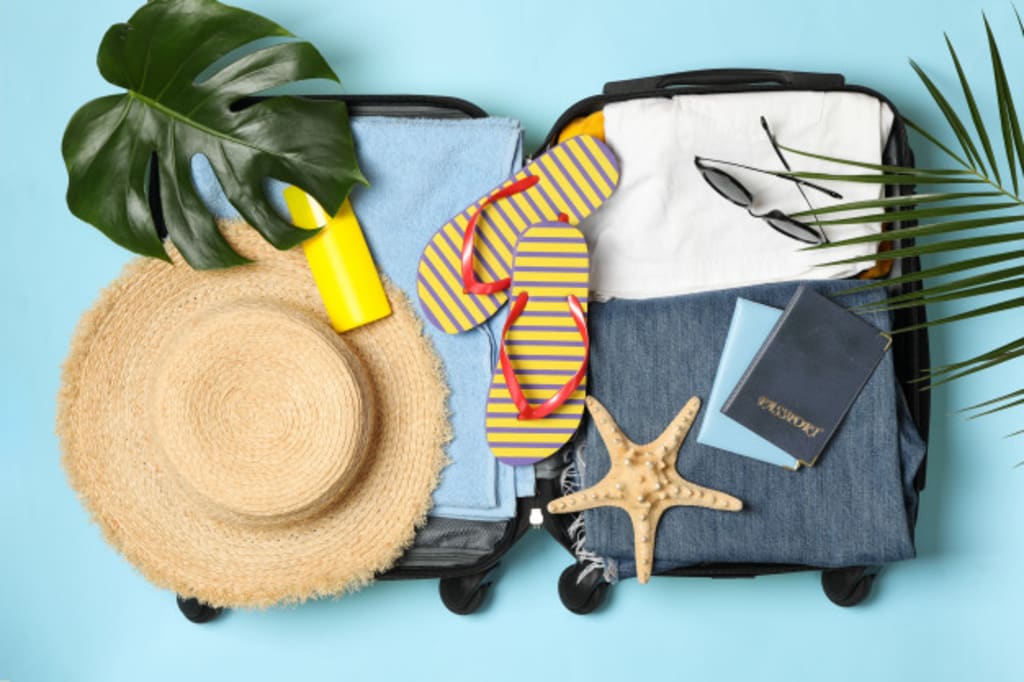 Travel accessories for summer holiday |Image via Freepik
Time to take that long-awaited getaway to Koh Samui to soak up the sunshine after months of being in lockdown? When it comes to packing for your holiday, no doubt swimwear tops the list, but do not forget there are other items of clothing you need as well! Here's a guide on what clothes you should bring and what to wear in Koh Samui for a memorable and comfy island escape.
Pack Swimwear & Footwear
Chances are, you are going to be spending your days lazing in the sand, swimming in the ocean and chilling in the pool when in Koh Samui. Resorts right by the beach ensure you can start and end your day by the shore and packing your favourite swimwear, be it a one-piece swimsuit, bikini, speedo or swim shorts is a no-brainer.
That said, it's a good idea to have two pairs of swimwear because you are going to be spending lots of time at the beach and it's preferable to alternate once in a while. Also, remember that topless sunbathing in Thailand is not allowed! When it comes to footwear, flip-flops and flats are popular choices, though you can also consider sandals or sneakers when you have to go out for some sightseeing.
Pack Non-swimwear Items
There will come a time when you will have to tear yourself away from the water or beach and in such instances, you need to plan what to wear!
For women, a skirt, sarong or comfy wrap-around will be useful after a swim and when in need to cover the bottom half of the body while relaxing at your resort. Koh Samui can get quite hot especially as the day wears on so remember to also pack cotton shorts, midrange or knee-length pants and a maxi or summer dress. Because of the heat, wearing jeans, especially tight-fitting ones, is not that suitable though you can bring loose pants or trousers along with tank tops, blouses and linen shirts. Having a cardigan or pashmina (lightweight ones of course) will also be useful if it rains or gets windy.
For men, packing will likewise entail some non-swimwear essentials such as shorts, cotton t-shirts and preferably light linen shirts. It is not uncommon to see men bare-bodied away from the beach as well, though you can consider wearing a skinny. Knee-length pants are also useful for those planning to do some exploring, while a light jacket can come in handy for when it rains.
Pack for Temple Visits
While staying by the beach, you may also decide to head to some of the key temples on the island. Be it the Big Buddha statue or the Laem Sor Pagoda within easy reach of Avani+ Samui Resort, these attractions are sacred sites and you need to dress accordingly on a visit.
Remember you will need conservative attire that covers bare shoulders and legs. Having a long wraparound skirt and a shawl will be useful for women; tank-tops are a no-no, though blouses or polo tops are fine. Guys not wearing long pants can consider carrying a lightweight sarong to wear for such temple visits. Also keep in mind that many religious places may require you to take off footwear, in which case, flip-flops or sandals will make your life easier.
Pack for Night Outs
The nightlife in Koh Samui has much to offer as well be it chillaxing at beach clubs or partying the night away at places like Chaweng. With that in mind and considering what you want to do, remember to pack attire for some night-time fun. Being a coastal destination, the island has a laid-back vibe so dressing casually in shorts, skirts or sundresses and even wearing flip-flops will be fine for some pub or bar hopping.
Of course, if you are partying at high-end resorts or venues, wearing something dressier is a good idea. This is also true if you are planning for some fine dining or even a romantic dinner on the beach. Women can wear everything from skimpy clubbing attire to classy cocktail dresses depending on where they are partying at. Men can consider collared shirts (even with long-sleeved) if they want to make an impression and stand out from a great many who may be attired in beachwear!