How Scotland Awakens Your Soul
Call of the wild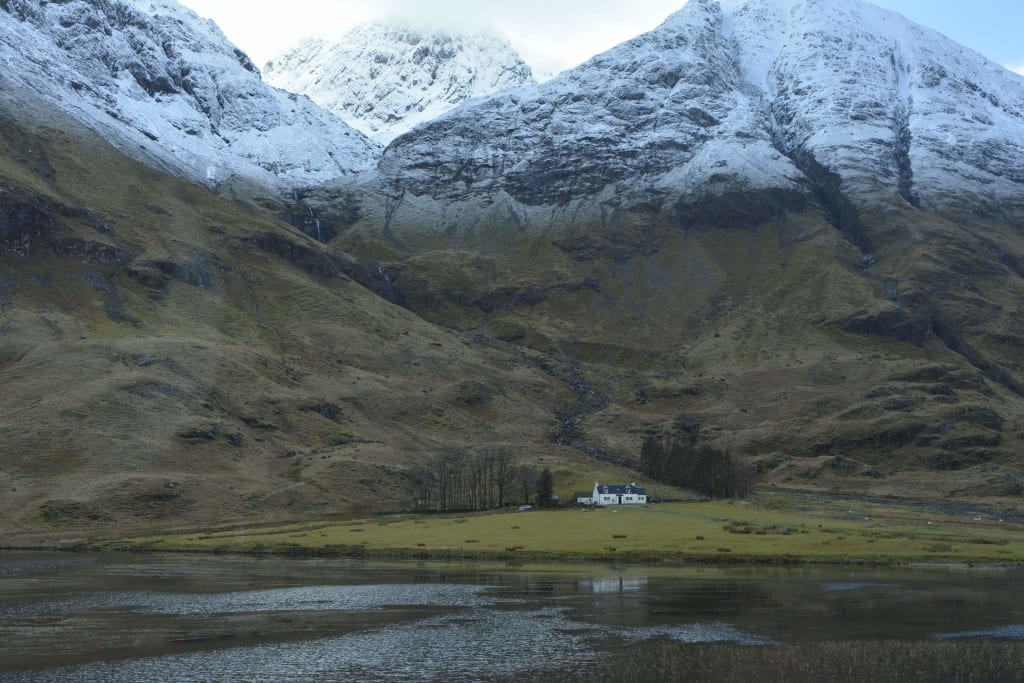 A lone house in the Scottish wilderness - personal photo of the author
On Scotland
Scotland has been a source of inspiration thanks to its beautiful landscapes, vast history, and rich culture. From the enchanting Isle of Skye, to its mesmerizing capital of Edinburgh, and the vastness of its wilderness, the land of Scots has captured the imagination of commoners and kings, minstrels and travelers, young and old. J.K.Rowling once said:
"It is one of the most hauntingly beautiful places in the world, the history is fascinating, the men are handsome, and the whiskey is delicious."
In its 2000 years of recorded history, Scotland has fought tooth and nail for its place in the annals of time. Who among us has not heard of the Scots bravery and endurance? Of their passion and relentless spirit?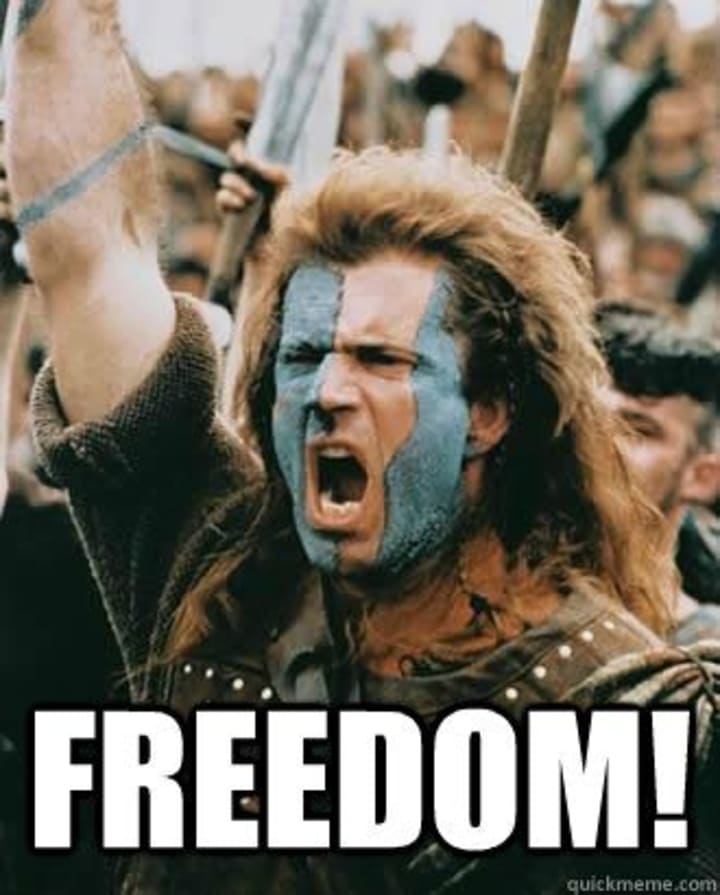 And, of course, Scottish ingenuity is legendary, proven by their groundbreaking contributions in many fields. Alexander Graham Bell's invention of the first practical telephone, Sir Alexander Flemming's penicillin, John Logie Baird's invention of television, James Watt's steam engine (improving on that of Thomas Newcomen), the bicycle — to name a few. In fact, Winston Churchill famously said that "Of all the small nations of this earth, perhaps only the ancient Greeks surpass the Scots in their contribution to mankind."
Scotland has something for everybody and nowadays is a vibrant nation, where history, myth, natural beauty, and modern wonders collide in making a stunning tableau.
But how exactly can it awaken your soul?
Let's imagine for a moment that you're an introvert, a shy, cautious, and anxious individual, who for some reason grew up fearful of the world and only comfortable in the known. After all, uncertainty can be dangerous, riddled with rough edges and hidden perils. Imagine that you became complacent in your daily routine, living in a state of numb contentment, in the safety of your golden cage. Life is neither gloriously good nor painfully bad, it just flows placidly from one day to the next, carrying you along.
Now just envision that your best friend moves to study abroad, pursuing his dream full-heartedly, without second guesses and what-ifs. It's difficult to fathom, I know, but just entertain the idea. At first, you think it's a temporary fix, but as one year morphs into another you start to tentatively consider his numerous invites (that in time turn into pleas) for a visit, however short. And finally, after a great deal of work with yourself, you decide to take a leap and dive into the unknown.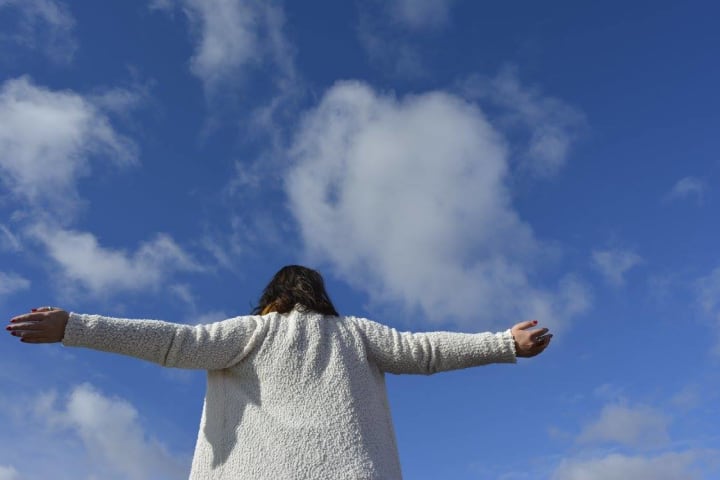 Taking the leap
You work tirelessly on your fear of flying, learn how to manage and at last to keep at bay your panic attacks, and book a solo trip to Glasgow, Scotland.
Wearing a T-shirt with the inscription "Darling, I made it!" you disembark on Scottish soil, feeling an immense sense of satisfaction for the momentous thing you just did. Leaving the safety of the known and traveling alone, by plane, to another country. Well done, you! The first impression is indeed one of freedom, reminiscent of Braveheart. Granted, it's another kind of independence, born of shedding self-imposed shackles and starting to Live. Even the air seems different somehow, more potent and full of possibilities.
Edinburgh
After staying in Glasgow for a night you hop on the train to Edinburgh, Scotland's bountiful capital, and you fall in love on the spot. Instantly and irrevocably. You fall in love with its quaint charm and picturesque architecture, with the Scots hospitality, the wonderful scenery, the echos of history, and if you happen to be a Potterhead, with the Elephant House, the place where J.K.Rowling wrote much of her early novels in the back room overlooking Edinburgh Castle.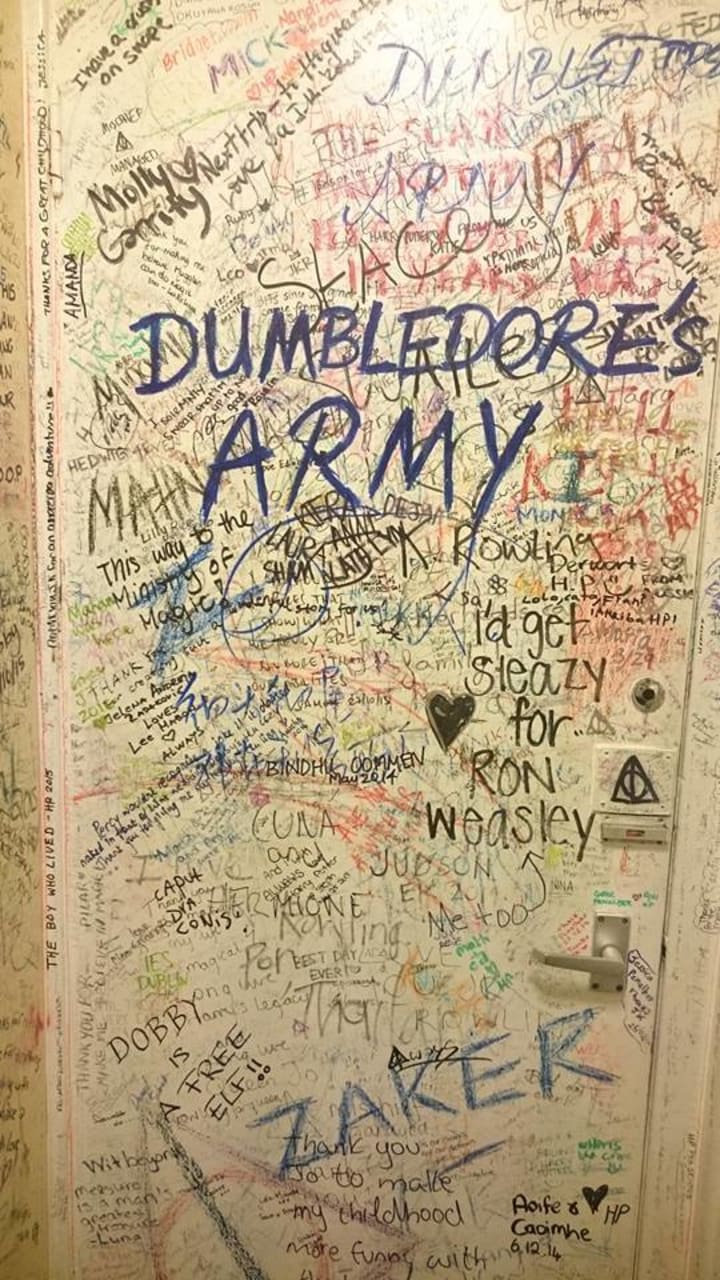 There are many things to inspire the senses, from the famous Edinburgh castle, Arthur's seat, National Museum, Royal Botanical Garden, Calton Hill and the Scottish National Monument to the more obscure, but deeply touching Greyfriars Bobby, a terrier who became known in the 19th-century for spending 14 years guarding the grave of his owner until his own end. And of course, all the cozy teahouses that serve the most delicious scones (and more) lathered with copious amounts of butter and jam, which could hold one blissfully captive for hours.
You spend almost a week there, sightseeing with your personal guide, tasting the local cuisine, meeting the locals, and living the authentic Scottish experience, unbiased, untouched by tourist traps. Slowly, more of your voluntary inner confinement diminishes and you discover that your lungs can suddenly carry more air. Who would have known? You walk the cobbled streets and revel in the now, enjoying it to the fullest, wonderfully mindful of everything.
Finally, life. Can it get any better than this? Astonishingly, the answer is yes.
The Scottish Highlands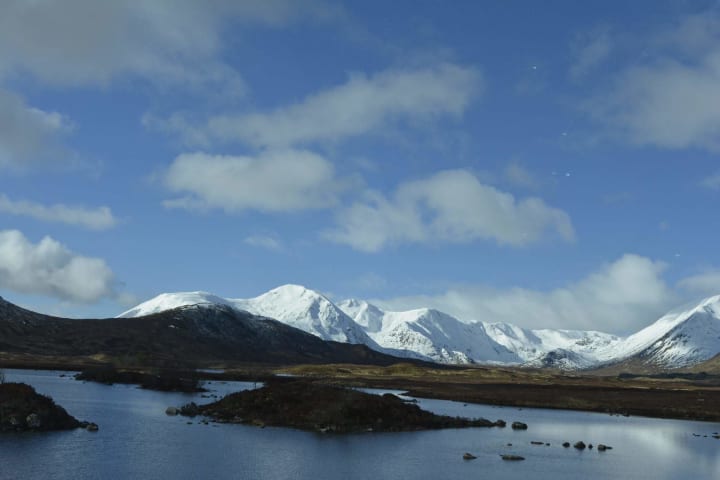 Being in the Highlands, you finally understand Diana Gabaldon's words:
"There's no place on earth with more of the old superstitions and magic mixed into its daily life than the Scottish Highlands."
Where Edinburgh was beautiful and enchanting, the Highlands are beyond common speech. They're a living, breathing, magical entity. A feeling, a state of mind, something absolutely unique. You look out the window of your friend's rental car and capture the wild in hundreds of pictures, the motion sickness that's been plaguing you since childhood buried under excitement and wonder. Mother nature in all its glory, beckoning you home, to inner roots long forgotten.
Glochs and valleys, small settlements full of hospitable people, endless sky, and blankets upon blankets of green. Hidden coves, cool waters, and far away animals that you can only glimpse. It's awe-inspiring, sending a bold of awareness to the system. Through the lens of the camera, a new world unfolds, leaving you humbled in the face of such extrinsic beauty and priceless intrinsic worth.
When you feel your heart ready to burst, another sight makes your breath catch, hands shaking on the camera.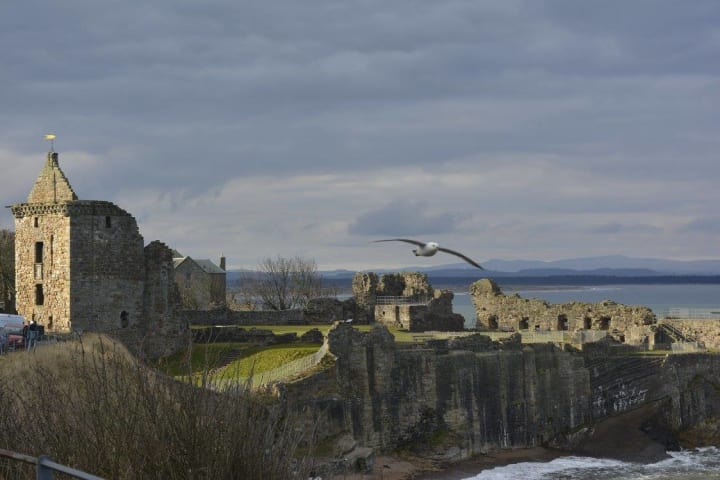 A lone seagull, soaring to the clouds, utterly free. Seagulls are not unicorns, you must have seen one before, but Scotland works its magic once again and enables a startling connection with the winged creature, making you answer the call of the wild. A state of imponderability washes over you, making you fly as well; not in the air, but within. All of a sudden, an invisible key turns deep inside, unlocking your inner vault and fully awakening your soul. The seagull senses something wondrous has happened, for it alters its path and lands close to you, almost like he's giving nature's blessing, thus solidifying your newfound bond.
You are awakened.
Final thoughts
Scotland is many things which beckon to be discovered first hand. A land of myth and legend, with an energy that bears no equal. And if you make yourself utterly still on a quiet, cool night, you may even hear in the distance the old Druids chanting, melding together the tapestry of life. Hear their call, be mindful, and ever present in your life, live a life worth living.
William Wallace (as quoted in Braveheart): Every man dies, not every man truly lives.
Dear reader,

I hope you enjoyed our spiritual trip to Scotland. May it inspire you! There are many more pictures like the ones above if you're interested, even though I'm not by any means a photograher, but more of a life observer. Spread the love by hitting the Heart, Share, or even Tip button. Many thanks and blessings to you!
culture
About the author
Certified bookworm, published author, hopeful dreamer, passionate traveller, cat lover, life enthusiast. Writing about life and self-growth. Get my debut novel at https://www.amazon.com/dp/B09JRJ3P5T
Reader insights
Be the first to share your insights about this piece.
Add your insights