How Goal Zero Is Providing Sustainable, Portable Power Solutions to Countries in Need
Millions in developing countries go without electricity every year. This is how Goal Zero is changing their lives for the better.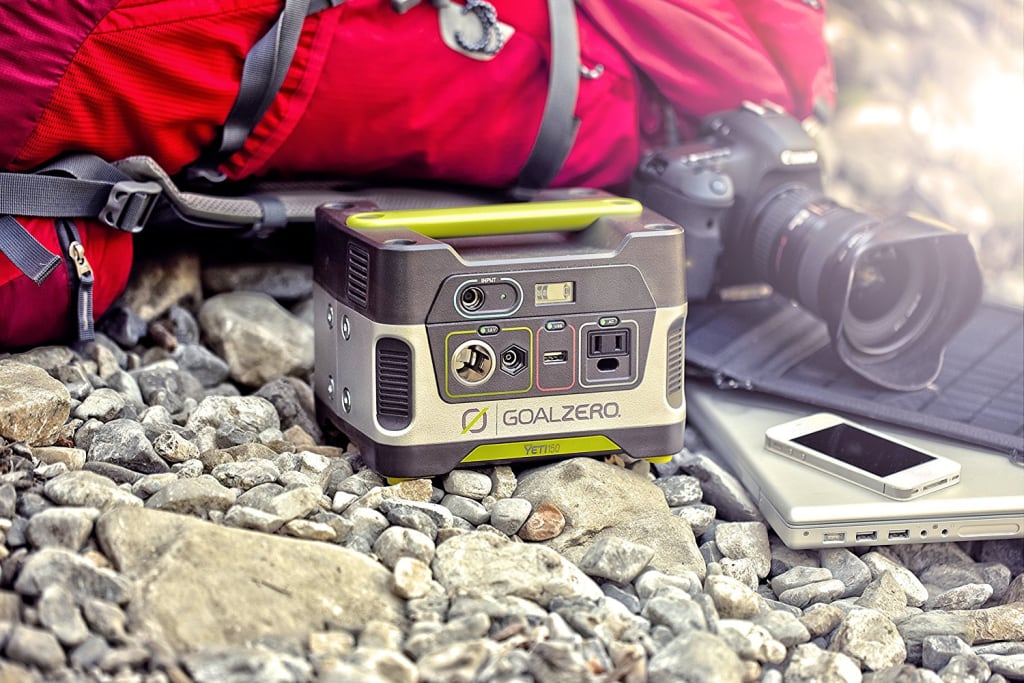 Think about your current day-to-day routine. You wake up to the sound of an alarm clock. You turn on the radio, take a quick hot shower, run to the kitchen, and microwave a small breakfast for yourself. You then stream your morning yoga routine, and head out the door.
It seems so simple, doesn't it? Well, if you were to live in a developing country, that morning routine would be well out of reach. Millions around the world don't have access to electricity, making modern living nearly impossible—and finding opportunities incredibly difficult.
The need for electricity is quickly turning into a human rights issue, as well as an economic disparity issue, which is why companies around the world are beginning to work together to find solutions to this growing problem.
Goal Zero is a tech firm that's been leading the pack at helping bridge the gap between the rich and the poor. Their team has a passion for adventure and for giving back to the world, and they put these attributes to use by traveling the world to bring power solutions to those in need. How they have been helping developing countries is nothing short of amazing.
Robert Workman is the CEO of Goal Zero and the founder of TIFIE Humanitarian, a non-profit that works to help people become independent and establish sustainable businesses throughout the world.
While staying in the Democratic Republic of the Congo, he realized that the biggest issue barring people from reaching stability was being able to afford basic tools and electricity. Typical electricity-powered goods were difficult to use in remote areas, so he realized that something had to be done.
To help people in struggling countries get the technology they needed, he created Goal Zero—a company that's dedicated to making affordable solar-powered tech items that are travel-appropriate, rugged, and useful in just about any situation. Goal Zero travels to all corners of the earth, bringing sustainable energy options with them.
Creating sustainable technology isn't easy, especially when you're trying to offer power in remote areas. In fact, a lack of a stable infrastructure is one of the largest obstacles preventing people from being able to live and work "off the grid."
To ensure that people will be able to have light, charge their electronics, and power their homes, Goal Zero created a new line of solar power goods that are portable, long lasting, and capable of putting out large amounts of power. Their employees use these products on their own adventures as they travel the world to install them in developing areas.
Why solar?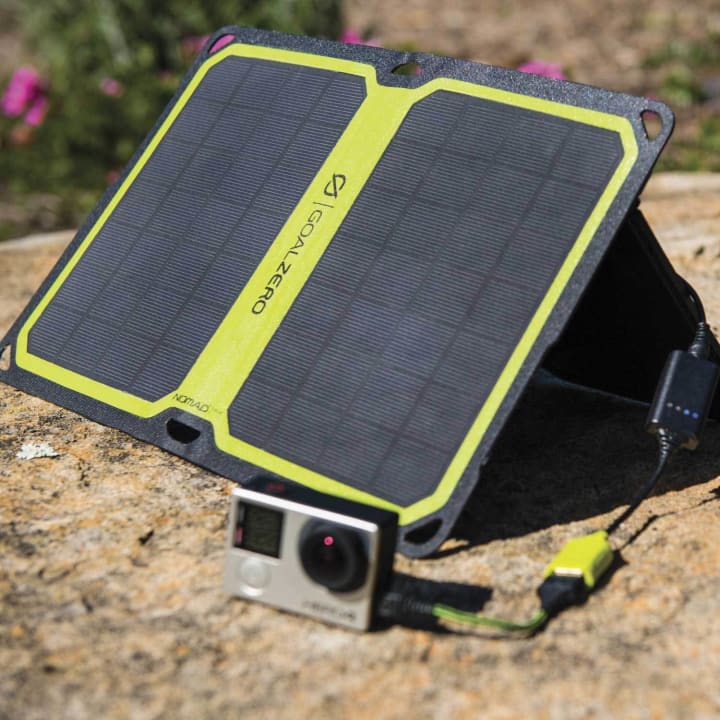 Goal Zero's choice to create solar energy products acts as a perfect way to bring sustainability to a wide range of different places and situations.
In areas of the world today, life slows to a halt with the setting sun. As near as a Navajo Indian Nation (for us living in the States) to the Mukutan Nature Conservancy in Kenya, a lack of light, heat, and power can prove dangerous to the point of fatal for the people and wildlife living there.
Goal Zero's initiative to send crews of their own employees to these places for the purpose of installing sustainable energy units has already ensured basic human activities (at least those considered so by people living in developed countries) are not burdensome experiences, and that the livelihood of entire communities remains wholly intact.
Solar products are perfect for people who live in countries that are still developing since they are, largely, mobile, and because they are capable of turning any area into a place that is self sufficient and primed for commerce and life.
What's interesting is that they also work very well for those from more stable countries that travel to remote destinations in the name of adventure. As a result, Goal Zero's product are able to attract people from a variety of socio-economic situations.
The range of products is meant to be sturdy and effective.
All of Goal Zero's products are made to last in difficult conditions while still remaining portable. They use top quality solar panels to help their tech charge faster, and they also make it a point to create items that are compact enough to work on long-haul travel trips.
The electric panels that are offered by Goal Zero collect energy, store it, and can be used to power just about any electrical equipment you own. It's off-grid living at its very best.
Among people in developed countries, the biggest use for solar-powered wares is emergency preparation. When hurricanes, tornados, or similarly foul weather arrives, electricity is often interrupted—which in turn, can lead to chaos.
Sustainable, off-grid energy is amazingly useful during tough times, regardless of what difficulties you're facing. Goal Zero's solar-powered lanterns have proven to be just as good for emergency preparation as they are for helping people in distant lands.
Many of the lights developed by Goal Zero have already seen their fair share of use in disaster-ridden areas. The company repeatedly made news headlines for donating solar-powered lanterns to victims of major disasters like Hurricane Sandy, the Fukushima Tsunami, and Typhoon Haiyan.
Goal Zero provides a comprehensive education on electric energy.
Along with providing amazingly well-built solar panels, solar-powered lights, and energy banks, Goal Zero also gives clients an easy-to-follow guide on how to use their products and how to determine the amount of time needed to charge their wares.
Part of the company's website is dedicated to helping people figure out what solar banks they'll need, how much time they should expect to charge their wares, and how many panels they will need in order to keep their tech charged.
They've teamed up with TIFIE to provide energy, education, and opportunities to people.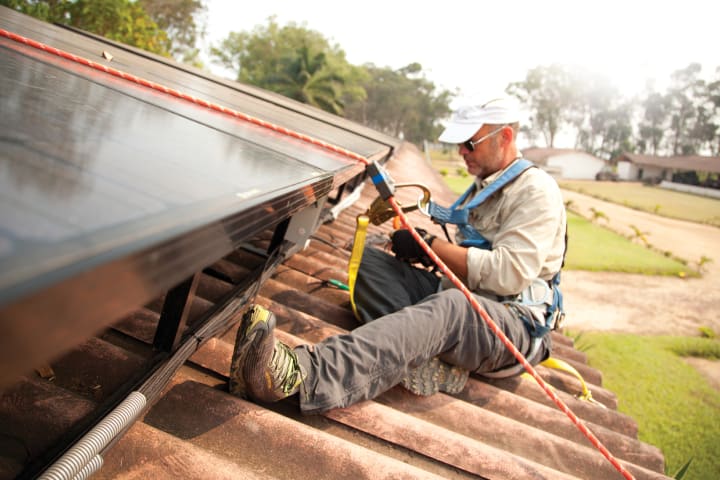 Considering that Workman started his career in solar-powered tech through a non-profit, it's unsurprising that his company would regularly work to provide new opportunities to parts of the world that are struggling with economic stability.
By working hand-in-hand with TIFIE, Goal Zero has been able to bring new opportunities to people in every corner of the globe. So far, Goal Zero's products have helped communities in the Democratic Republic of the Congo, Haiti, and tsunami-affected regions of Japan.
Like TIFIE, Goal Zero takes the time to help beleaguered communities install and use solar-powered devices. After all, who would be better at bringing energy to devastated areas than the people who produce solar-powered devices?
Unlike other "do gooder" companies, Goal Zero is very hands-on about using their products for the betterment of all mankind. So far, the team has traveled throughout every corner of the world to help those in need.
During the aftermath of Superstorm Sandy, Goal Zero stopped by the Jersey Shore to offer solar-powered lanterns and charging stations to people displaced by the storm.
Their travels aren't solely dedicated to the United States, either. The team had also gone to Fukushima in Japan, the shores of Haiti after the massive earthquake, as well as the damaged regions of Typhoon Haiyan.
When there's a serious calamity, you can expect to see the team of GZ Nation out there to help—no matter where it is. Needless to say, supporting Goal Zero is a great way to make a difference while also getting some solar energy for yourself.
Goal Zero creates products that reflect their philosophy.
Goal Zero, if you haven't noticed, is a company that is based on a love of both adventure and giving back to the world. Every new tech item that is produced by Goal Zero is designed to be sustainable, adventure-ready, and capable of helping the world become a better place.
The company's philosophy is one that treasures living life to the fullest and avoiding apathy at all costs. It's clear that the products they make are all about furthering that philosophy in the best way possible.
You don't need to try one of Goal Zero's lanterns to figure out that they're making the future brighter; all you have to do is look at their amazing track record with helping save the world through tech.