Guide to the Wilderness
Camping Must-Haves for Girls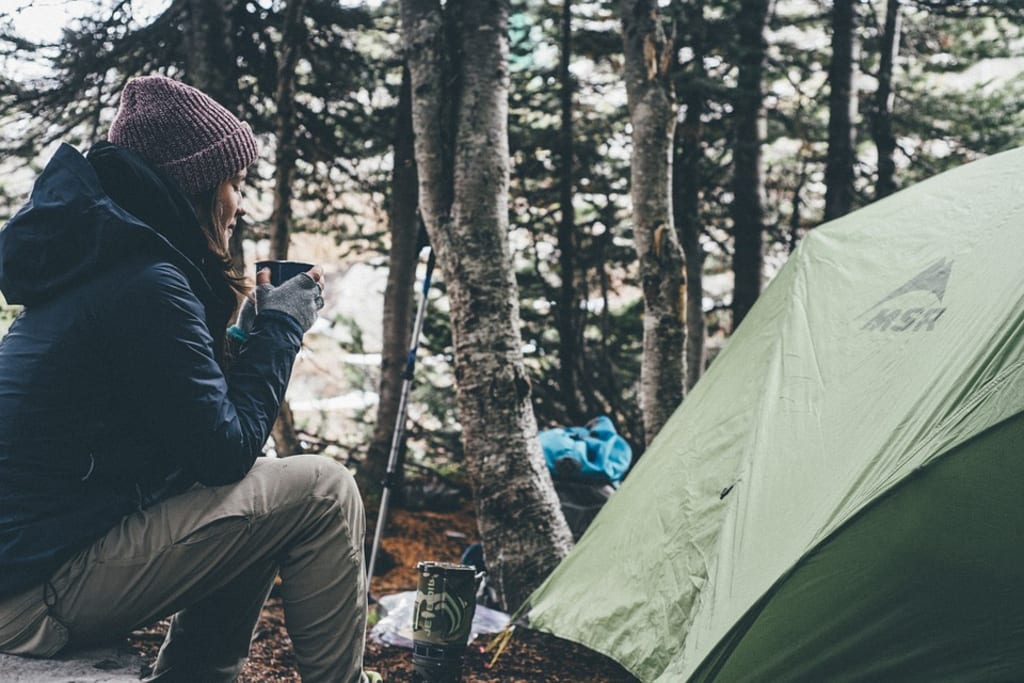 If you're anything like me, then toughing it out in the wilderness is new, uncharted territory for you. While I love being out in nature to hike for a day and enjoying the view, I'm not afraid to admit that I'm high maintenance. That being said, when it was suggested I camp at Boundary Waters and truly tough it out in the wildness, I was a little apprehensive.
Still, would it really be summer without getting out of my shell and going on a mini-adventure? Immediately, I hit the internet, did some research, and asked around on Reddit to see what must-haves a girl should bring for her first trek through the wild. From one girly girl to another, here's your comprehensive guide to the wilderness:
1. Dry Shampoo
Dry shampoo is your friend. While those glamping may have access to showers and plumbing, I did not. Our trip lasted three days and my hair tends to get greasy after two days of not washing it. I bought a small travel-sized dry shampoo bottle at Target (you could go to Walgreens, CVS, or any store that sells beauty/hair products) that was easy to carry around and available for a quick touch up.
2. Wipes
Did I mention the lack of plumbing? At this point I hit Reddit, because surely there had to be a way to keep up good hygiene despite not having access to a hot shower for a few days. The ladies of r/AskWomen suggested baby wipes/face wipes/cleansing cloths to keep fresh and feeling clean. Of course, with disposable wipes, you should always bring a bag to throw trash in. Some are biodegradable, but it's always smart to keep the campgrounds just as beautiful as they were before you arrived.
3. Water Shoes
Maybe this goes without saying if you'll be near the lake, but I honestly hadn't thought about specific shoes other than tennis shoes before this trip. I actually had a friend who had been to the same location before suggest water shoes. You can buy them on Amazon or any sporting goods store. We knew we'd be canoeing to our campsite and be near the lake the whole trip so these shoes were much needed. They felt light, dried quick and were under $10. They're not breathtaking to look at, but they did make trekking through water, dirt, and sand much easier.
4. Yoga Pants
Maybe this entry point is obvious as well, but I had only been camping a few times when I was a kid. During those times I was always told to bring old jeans, tennis shoes/boots and old shirts. Not wanting to look completely homeless, I decided to wear athletic gear for the trip. I brought yoga pants and tanks (and some hoodies for after dark). I felt a lot more comfortable in breathable fabric than having ratty old jeans in the June heat. I'm also someone whose mood is affected by my outfit. I always feel comfortable and confident in my yoga pants paired with a cute tank. It made me feel more prepared to hike and explore the area.
5. Portable charger
While it is nice to take a break from technology and social media for a few days, it doesn't hurt to still have a way to keep your phone charged in case of emergencies. I also kept my phone near so I could take a few pictures (we didn't have cell reception so I wasn't tempted to get online). I still wanted a way to capture some memories to look back on later and it put my mind at ease knowing I had a charger available just in case.
Embrace the Unknown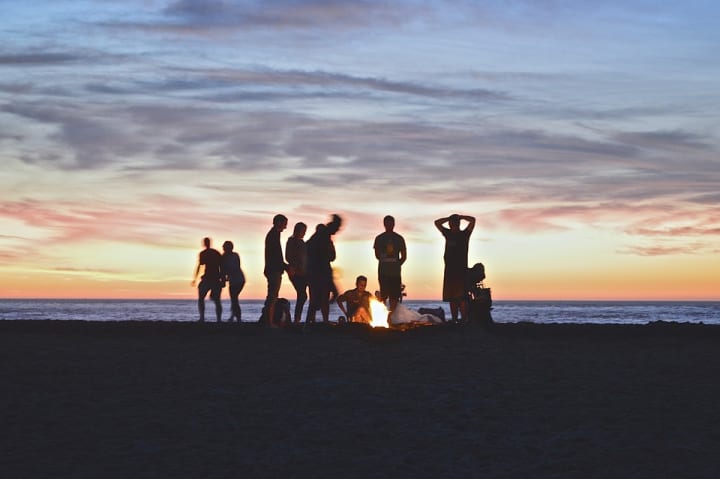 I could keep listing additional items like mascara if you still want to feel like you. A good hat, cooking utensils, s'mores, books, bug spray and sun tan lotion (I'd hope you wouldn't forget these), and any sporting goods can enhance your trip.
In the end, just embrace the adventure. Feel proud of yourself for going outside of your comfort zone and diving into uncharted territory. Laugh along when you fall in the water or get covered in dirt. Let yourself enjoy the unknown and you'll have survived your first camping trip.

Doni York
Hi, my name is Doni and I've always been in love with storytelling in any medium. Right now I have a few articles geared toward pop culture, but I'm also interested in writing more on lifestyle, relationships, and travel.
See all posts by Doni York →