Guides
Five Fast Tips for A Trip To India
From someone who has been there and wants to go again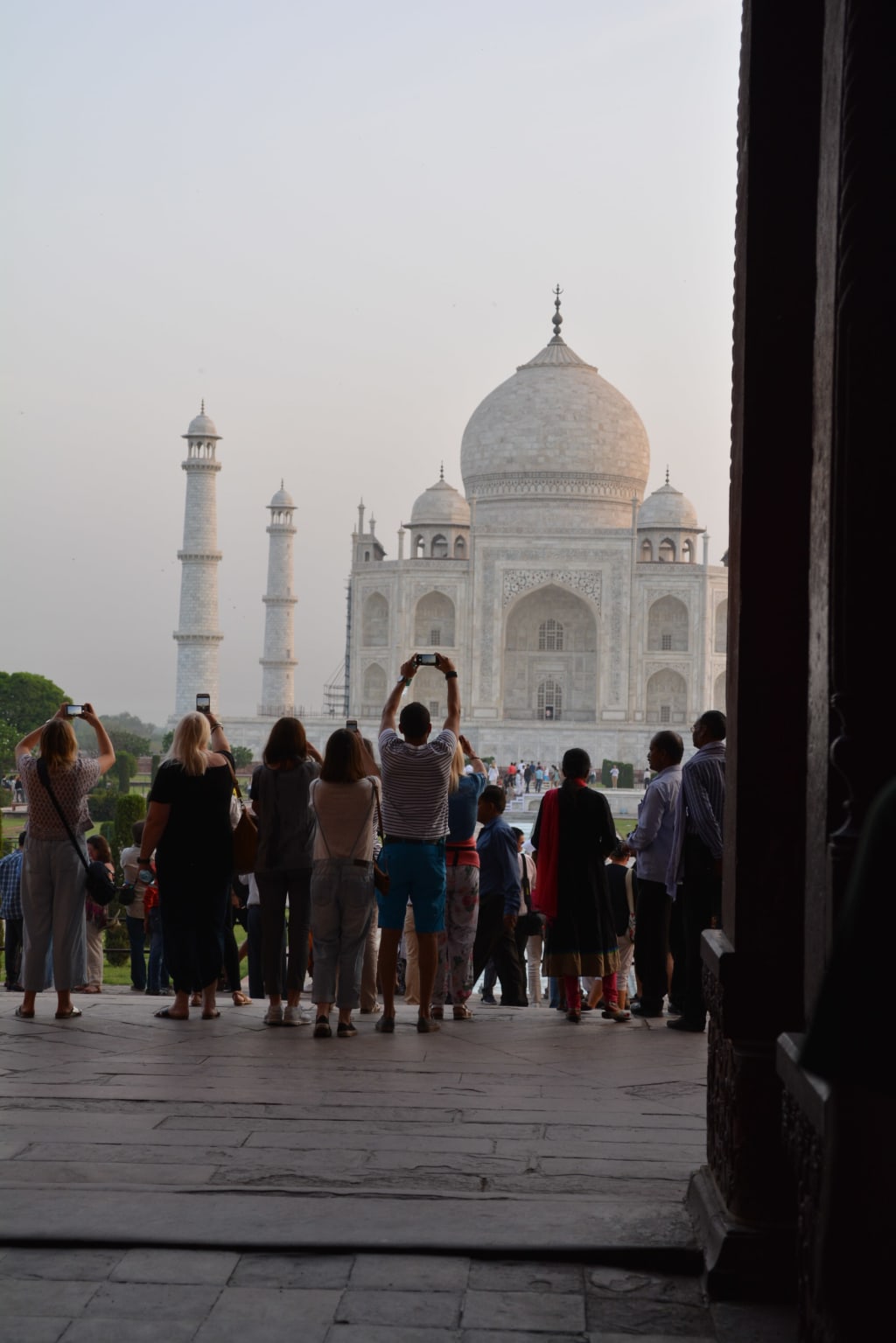 India is a feast for the senses. With so much to see and do, so many recommendations, and a range of different cultures, languages and religions to negotiate, if India is on your bucket list, you may want some advice. With a couple of trips already done, dusted and ticked off, I might be able to offer you some tips.
Make a plan for India
India is freaking huge, so consider exactly what you want to see, for how long, and really think about how you'll get around before tailoring your trip accordingly. Internal trains and planes are available and reasonably cost-effective. Still, the process of booking them and using them can be complicated. Train trips are especially tricky to organise as an Indian sim card, and phone number are required. However, if you're willing and able to meet the requirements, the hassle is worth it when you're passing through some of the most attractive countrysides! One top tip: don't try and cram too much into your trip, instead, spend some time where you can interact with the locals and get to understand their lives.
Take a break in India
India has over a billion citizens. That can make for some hectic, busy and crowded towns and cities, trains, buses and streets. While the hustle and bustle may sound appealing to some, it can be anxiety-provoking for others. Try spending some time across both big cities and smaller villages, retreats or even on a houseboat cruising the backwaters to balance our not only your experience of India but also your (possibly shaken) chakras.
Let India look after your tummy...
No matter where you are, either in a big city or small village, look for food stalls or restaurants that are popular with the locals (and other tourists if you can see them). Make sure the resturanteers are turning over a lot of food, and are practicing some sembilance of food hygiene. While you should take the advice offered about avoiding the water and anything that might have been washed in water like salad or fruit, there are still plenty of tasty foods for you to try and enjoy.
Consider going vegetarian for your stay - India has a vast selection of vegetarian and sometimes vegan food offerings, for reasons that include religion and local resources. You'll be amazed at how good chickpeas, lentils and other pulses can taste. They'll fill you up, and help keep you regular too.
Also, don't panic or make a scene when you spot people eating entire meals with their fingers. There is a method to eating this way, and if you can master it, you'll be doing better than me. Observe which hand is used by people when they're eating and ensure you don't cause offence by trying to do the same with the wrong side.
...and look after the rest of you too
Public toilets can be a daunting experience. Pack some toilet paper, some anti-bacterial gel and a bit of courage, and you'll make it work just fine. Remember, the call of nature has to be answered! You may find the process more manageable if you've practised your squats before you arrive.
It's common for locals to use the 'left hand and water' method, which you may wish to try, but don't forget to pack some soap to clean your hands with afterwards. Be mindful too that the water provided may not be to the quality you're used to at home. Whatever you do, defiantly don't drink it.
Don't let India leave you feeling phased
Travelling through India (and a bunch of other places) can be frustrating. Things take longer than you expect. Rickshaw drivers and shop owners will engage with you every few feet and might not take 'no' for an answer. You'll discover that you've been overcharged for something or been swept up in a scam, no matter how savvy you thought you were being. Its all part of the rich tapestry of inter-cultural travel. In the end, getting stressed out and yelling, screaming, crying or getting aggressive isn't going to help the situation. Making a scene might in fact be part of the elaborate scam... Whatever happens, take a deep breath, think about what you've learnt and go and enjoy your next adventure. Just stay safe and have a great trip.
Namaste and enjoy your journey. India continues to be one of the most rewarding destinations I have had the pleasure of visiting and I can't wait for my next trip.