Five Facts About Syria That Have Nothing To Do With War
A look at a country who's been at the crossroads of history.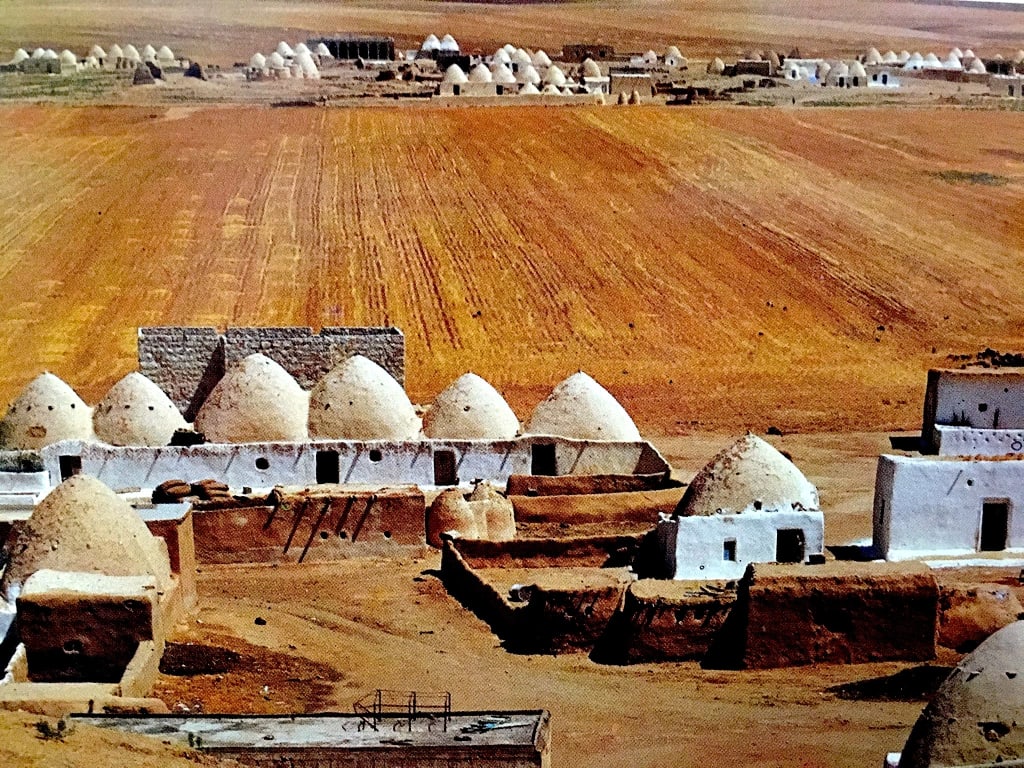 Outside Aleppo, Syria.
Pop quiz: What have you heard about Syria before the ongoing civil war that began engulfing the country in 2011? What do you associate Syria with, other than the political or military-related stories you may hear on the news?
Bonus question: Where do you think the concept of Fruit Roll-Ups originated?
Members of my family had lived in Syria, Lebanon, and France before emigrating to the United States and elsewhere. I have visited Syria and Lebanon in both childhood and adulthood, and can attest to the layers of complexity in the broader region that they are in-- layers that are separate from the stereotypes and the news narrative, despite the issues and how much politics DO affect people's lives.
So, I've decided to put together a mini set of facts not commonly known about Syria or the many cultures within it. (I'll write more about Lebanon in a forthcoming post. Though some cultural, linguistic, and gastronomic aspects are shared, there are key differences in geography, histories, and demographics.)
FACT 1: The Origins of Apricot Leather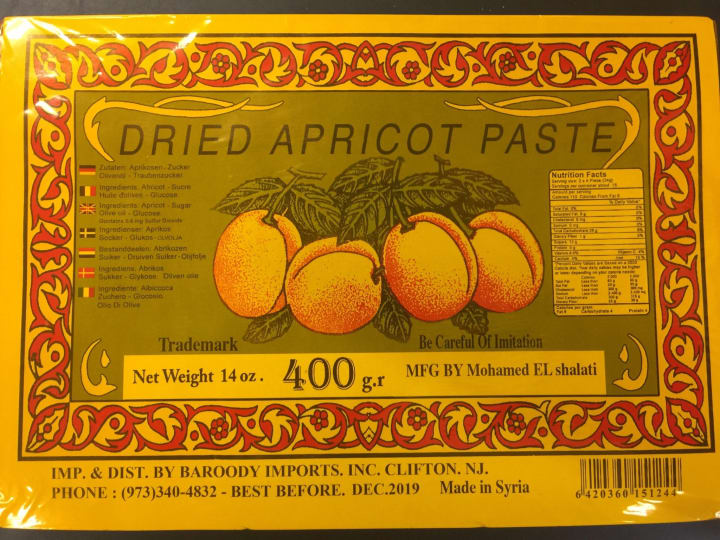 If you've heard of Fruit Roll-Ups or ate them in your childhood, then you've seen the corporate descendant of Syrian fruit leather, a candy known as Qamardeen-- often made with apricot. The tart apricots most sought for qamardeen are from Syria and Turkey. In Arabic, the literal translation of the candy's name is "moon of the religion."
Like all immigrant communities, Syrians arriving to the United States as early as a century ago brought with them their culinary delights. The Shalhoub family, who owned a food shop and business, began experimenting with selling qamardeen in the U.S. by importing apricot paste. Not only that, they came up with placing the qamardeen (or amardeen, depending on the dialect) in individual packages because of how sticky and tough the fruit leather is! (Make no mistake-- the toughness doesn't take away from its deliciousness.) Their company, Joray, began selling these Syrian fruit leather candies in 1960. Corporate America took notice. Sunkist began selling a version, and it's tough for a family business to compete. General Mills came out with several flavors of Fruit Roll-Ups in the late 70s and early 80s-- their first flavor being apricot, the traditional flavor for Middle Eastern qamardeen.
For more on the history of qamardeen in the United States, check out the Thrillist link below.
Which brings me to my next fact....
FACT 2: Syrians are famous for their ice cream, and cuisine in general.
If anyone visited Syria during peacetime, they most likely tasted ice cream from Bakdash, an ice cream parlor founded in 1895. The original location of Bakdash is in the Souk al Hamadiyah, an ancient souk in the capital city of Damascus. Part local favorite and part iconic tourist attraction, Bakdash is a place where you can watch their ice cream purveyors beat, pound, and prepare their booza, an especially elastic ice cream thanks to mastic. The final product is usually garnished with pistachios.
It doesn't end there! Levantine delights abound. From what I recall while being there, the street shawarma and garlic cream were pretty legendary. (So were the fries piled on top of hamburgers.) Classic Levantine breakfast is the manouche with vegetables and herbs, strained yogurt, and tea. A Syrian specialty now well-known in the United States is muhammara, a paste-like dip made with roasted red peppers and pomegranate molasses, among other ingredients. In Aleppo, a local dish is sour cherry kebabs, and the Armenian influence in spicy lahmajun, flat minced meat pies. Shankleesh are fermented cheese balls that sort of resemble tiny dinosaur eggs, eaten crumbled with tomatoes, onions, and pita bread. Throughout the country you will also find some of the most creative uses of vegetables known to mankind.
FACT 3: Syria and its place in the "Fertile Crescent" is home to a crossroads of history, populations, and ancient castles from empires long gone.
For those who have visited, Syria offered a glimpse of an ancient land in the sphere of Arabic language and culture that was relatively untouched by tourists.
Many industries' products were locally made, including locally produced soaps and crafts by artisans. Souks-- ancient marketplaces-- had existed for hundreds of years. Sadly, some of them were destroyed a few years ago.
The population is historically heterogenous and has included a tapestry of cultures. Housing some of the oldest continually inhabited cities in the world, the land that is currently Syria has been subject to scores of conquests and invasions.
The Roman, Byzantine, Assyrian, Persian, and Ottoman empires have all laid claim here, among others. Thanks to the French colonial mandate period in the early 20th century, some colloquial dialects of Syrian Arabic include French loanwords.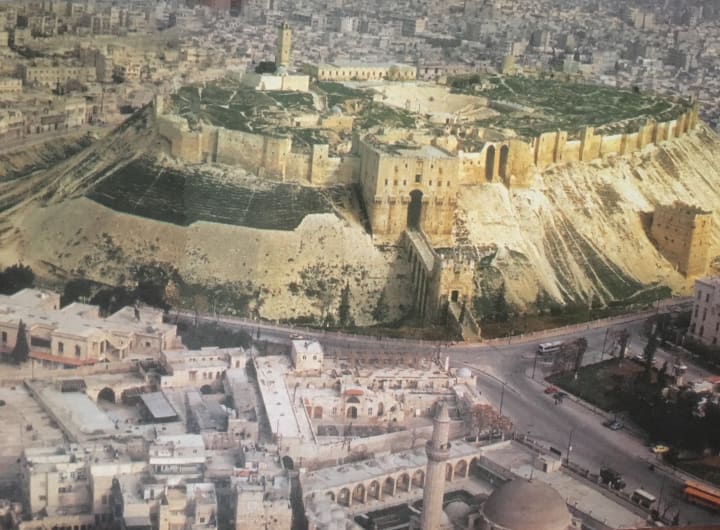 In Aleppo, there is the famous (and massive) Citadel, one of the largest castles in history. Near Homs and dating back to the Crusades, Krak des Chevaliers is a castle and fortress that happens to be one of the best kept medieval castles IN THE WORLD.
As a result of the historical crossroads, you would meet Syrians of all shapes, sizes, and colors. There are Black Syrians. There are blondes, redheads, brunettes and raven-haired Syrians; tan skin with hazel green eyes, olive complexions, dark eyes, pale complexions with freckles.
While Syria's official language is Arabic and the majority of the population speaks it, there are also multilingual communities. As a child in certain areas of Syria, with your neighbors you could rack up several languages by the time you're 5 years old-- including Turkish, Armenian, and Kurdish. (My dad did.)
FACT 4: There are diverse ethnic and religious groups as well, including many minorities.
Before millions of Syrians found themselves to be refugees, Syria itself had absorbed several refugee populations for decades, including Palestinians and Iraqis. Armenians had also resettled in Syria and built famous communities in Aleppo and other towns. Some of my ancestors arrived as refugees in this group.
You'll find groups such as Kurds, Turkmen, Armenians, Arameans, Assyrians, Circassians, Yazidis, Greeks, and Iranians, among others. Religious communities include various sects of Christians and Muslims, and Muslims comprise about 87% of the population. The Druze are a religious community in Syria and Lebanon. Famous members of the Druze community are the half-Syrian half-Lebanese artists Farid al-Atrache and his sister Asmahan, hailing from the al-Atrache family and embarking on careers in Egypt's film and entertainment industry. Below is a clip of Asmahan singing in an Egyptian film from the golden age.
There is also a historic Jewish community that was mostly concentrated in 3 areas of Syria, including strongholds in Aleppo, Damascus, and Qamishli. (Sadly, there are almost no Jewish populations left in Syria at this time.) Syrian Jews include Sephardic communities, such as those who left the Iberian peninsula in 1492, as well as Mizrahi Jews who had lived there since biblical times. (Side note: Many Sephardic Jews who did not emigrate to the Ottoman Empire after the Alhambra Decree actually settled in North Africa.)
For more on Syria's Jewish community and diaspora, you may refer to Poopa Dweck who wrote a beautiful cookbook, Aromas of Aleppo, sharing her community's culture and history with many old photographs.
FACT 5: You'll find charm in the architecture and courtyards, and the mosaic art.
Ok, I know this is more subjective, but let's just treat it as a fact! I think for this, I'll let the photos speak for themselves. Take a peek below!
And thanks for reading! What can I say, whoever has been there misses it. If you liked my article, feel free to tap the heart below. <3
About the Creator
Fashion + Lifestyle Illustrator, Mixed Media Artist. Creator of The Painted Atlas- tour the world through art!
Love art, reading, music, travel. Here on Vocal I enjoy writing fiction and non-fiction.
IG: @deniseelnajjar
thepaintedatlas.com
Reader insights
Be the first to share your insights about this piece.
Add your insights