Exciting Facts About Waterford, Ireland
This is the 2nd leg of my Upcoming-Irish-Adventure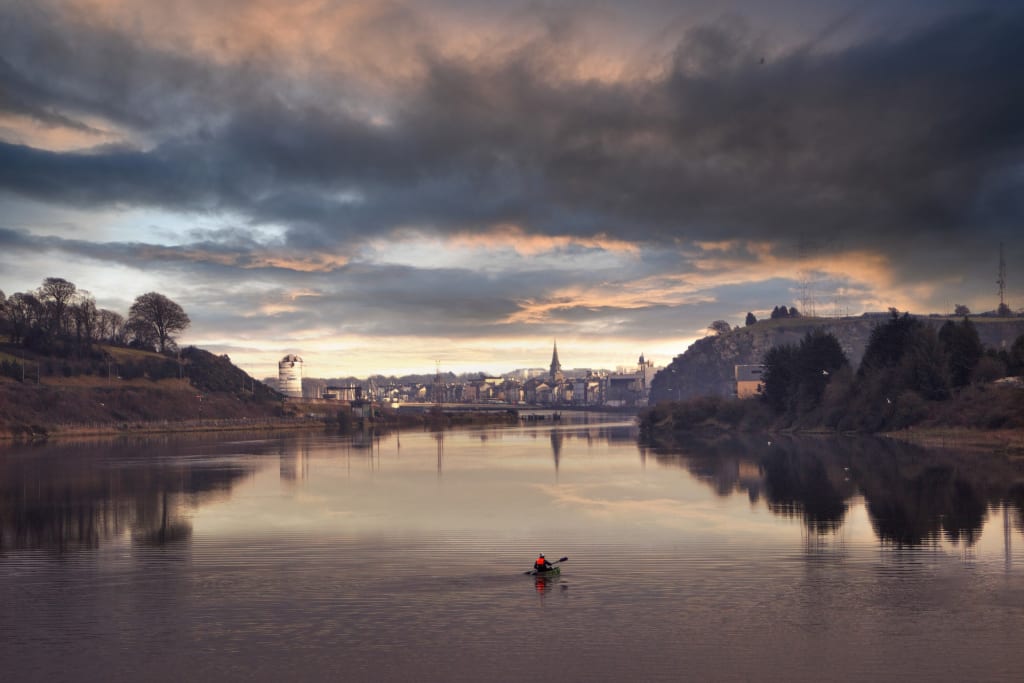 Image by Dmitrijs Bojarovs from Pixabay
If you've been following me, you'll know I'm about to head off on an adventure to the Emerald Isle. My first stop is in Dublin, but afterward, I am headed south to Waterford.
However, I cannot help but ask, 'What awaits me there?'
After all, Ireland is a completely new experience; I know only a small part of my ancestry is derived from there. Unfortunately, the only thing I know about the Emerald Isle either exists in movies or in very short stories that I learned through my genealogy research.
My two favorite Irish movies include The Quiet Man and Darby O'Gill and the Little People. What are yours?!
According to my upcoming itinerary, I am headed to Waterford after exploring Dublin.
After a quick bus ride, I will arrive in Ireland's oldest city: Waterford.
To many, this city is synonymous with beautiful things like Waterford Crystal.
On this next leg of my adventure, I am stopping at not only one of 'the most picturesque part(s) of Ireland,' but I am going to walk the paths of legends.
For me, this grips my heart. After all, I am a woman who walked the path of gladiators and street-merchents of 79 C.E. in Pompeii and felt most humbled by the experience. I will continue to walk the path of history, legend, and lore in Ireland as I cross the cobblestones of Waterford. However, my mind cannot help but wonder, "What stories exist on top of the moss-caked stones paving Ireland's most historic roads?" As a result, my mind swoons reading about Waterford's iternary, the "Ring of Kerry," and the history of battle-ridden Blarney Castle.
Waterford
Waterford is considered Ireland's oldest city, founded by the Vikings in the 9th century. Despite references to Waterford going back as far as the 800's, Waterford is generally dated to 914.
This city has a history of religious wars, upheavals, and felt the effects of the Great Famine. So to walk along the streets of modern times, I can only imagine what it was like centuries ago!
Ring of Kerry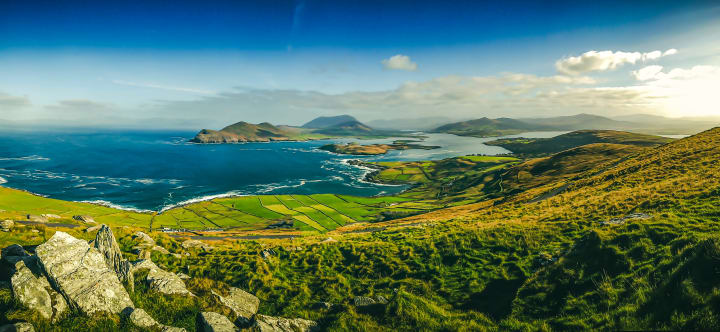 Of all of the parts of my itinerary, this is the part that I am the most worried about. Don't get me wrong, I am a bit nervous about my short layover/connecting flight. I remember that I might be overnighting in a haunted castle. However, driving along the Ring of Kerry has me the most nervous.
Sometime between kissing the Blarney Stone and getting back to the hotel, I am not only taking a boat ride, but will be a passenger on the Ring of Kerry. For me, this is worrisome because I get seasick and carsick from motor vehicles.
From what I have read, the Ring of Kerry has rolling green hills, jaw-dropping cliffs, and a treasure trove of southwest Ireland.
The Ring of Kerry is breathtaking in the pictures I have seen. In some ways, it reminds me of the breathtaking views I had in Bermuda, where the Queen Elizabeth II paused to admire the scene, yet it also reminds me of the humble isolation the world can offer as I experienced in Iceland.
Unfortunately, I remember a lot of these beautiful destinations ending with me bent over a brick wall, dry heaving, and sipping ginger ale.
After many of my lessons, I've taken some precautions to prevent illness, and I hope to take one more (i.e., Let my guide know.) In Italy, I told my guide about my weakness, and he made sure I sat in the front to help keep my symptoms manageable. While on the Ring of Kerry, I hope the same can be given as I have read it is jaunting.
Blarney Castle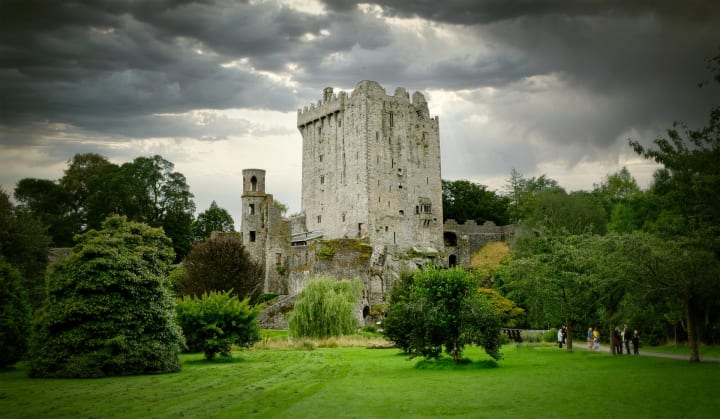 Today, Blarney Castle looks anything but a castle with a good portion of it in ruins. Still, it remains one of Ireland's most popular tourist attractions. Blarney Castle has seen a fair share of battles and has changed ownership several times. However, visitors today flock to Blarney Castle to visit the famous Blarney Stone.
In my research (so far), there are conflicting explanations why the Blarney Stone is an item worth paying tribute to:
"The Blarney stone powers were reportedly thanks to a witch. She cast a spell on the stone to thank a king who saved her from drowning." - Tenon Tours
However, this source states:
"The association with the name Blarney with the so called gift of the gab was first made by Elizabeth I out of frustration at Lord Blarney's ability to talk a lot without saying much." Sarah Roller, HistoryHit
Regardless of how much myth or fact is behind the statements, both sources allude to the belief that the person kissing the Blarney Stone will be given the "Gift of Gab" or "Gift of Eloquence."
Like many tourists, you can count on me paying tribute. However, I'm curious what COVID-19 precautions are being taken with so many cooties that may be coating the Blarney Stone. 🤔💭🦠
***
Be sure to follow me to see what the next leg of my Irish adventure leads to!
To get a sneak peek of my Irish Adventure, follow me on my Instagram where you can count on seeing lots and lots of pictures! I look forward to each moment and writing about my experience upon my return.
If you like this story, consider giving these articles a read! 👇
Hearts ❤️ and tips ️💸 are always welcome and much appreciated as they help support my writing! 🙏
europe
About the author
Blogger | Creative Writer | Traveler | Full-Time RVer
You can find all of my articles on my blog as well on Medium where I'm most active in Humor, Lifestyle, and Travel. I've self-published one fantasy fiction with the sequel in the works.