Escape To An Island Sanctuary On The Hawaiian Island Of Lanai
Hawaii's Magnificent City.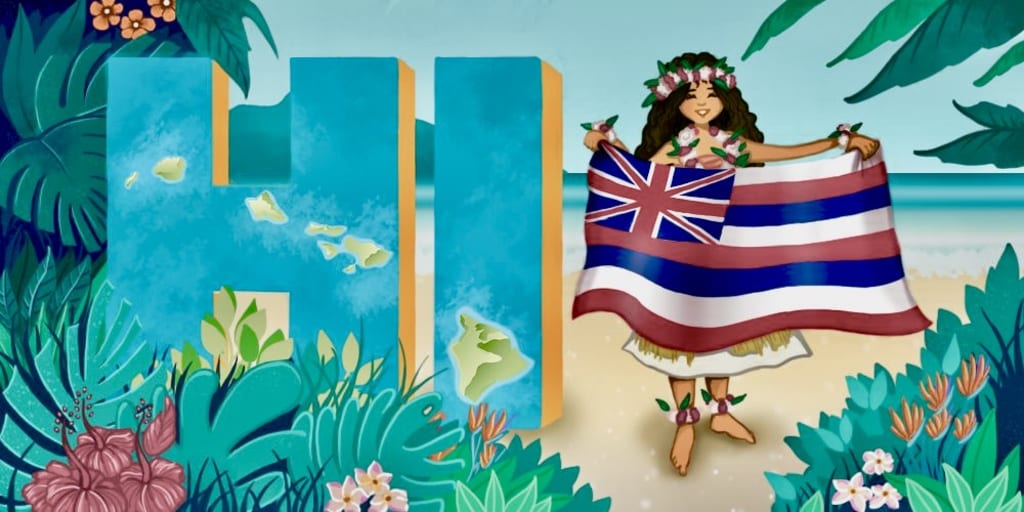 Homey Hawaii
Lanai is a Hawaiian island located in the Hawaiian Islands, which are a US territory. Hawaii is recognized for its beautiful beaches, pleasant climate, and is a popular destination for vacationers looking for an active but relaxing vacation.
As a result, there are several hotels throughout Hawaii, but today we will focus on hotels in Lanai, a specific location (island). Hotels on Lanai, like those on neighboring islands, are world-class establishments that provide exceptional service and are equipped with modern amenities such as car rentals, golf courses, and even online reservations.
Hotels in Lanai offer well-trained hotel employees, and you will be greeted pleasantly and attended to 24 hours a day, giving you even more reasons to take a vacation again in Lanai.
Some hotels have also included packages that transport guests out of the hotel and onto the island to participate in activities such as snorkeling, golfing, hiking, horseback riding, and even walking around art galleries to learn about the local culture.
The majority of the hotels on Lanai Island offer a wide range of amenities that are included in various packages that guests can pick from. The following are some features that you will find in all of the hotels in Lanai Island:
Spas of international renown with a variety of themes to satisfy the needs of their clients
Pools and golf courses that are comparable to those used by professional golfers
For those who can't go a day or two without working out, there are standardized gyms.
The following are some of the most well-known hotels on Lanai Island:
1. Four Seasons Resort Lanai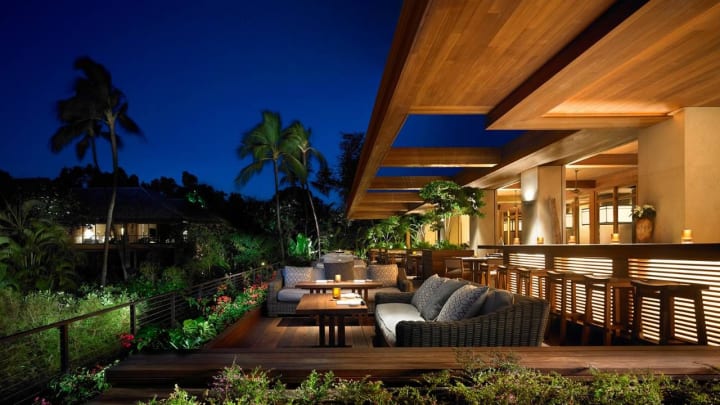 This five-diamond Resort is located on the pristine island of Lanai's southern shore, just a short distance from several of the most gorgeous sites, which are best reached by foot or 4-by-4, and where the Hawaii depicted in antique postcards comes vividly to life. Spend your days relaxing by our lagoon-style pools, wandering through our botanical gardens, and rejuvenating at Hawanawana Spa. And there are countless chances for adventure and leisure.
2. Hotel Lanai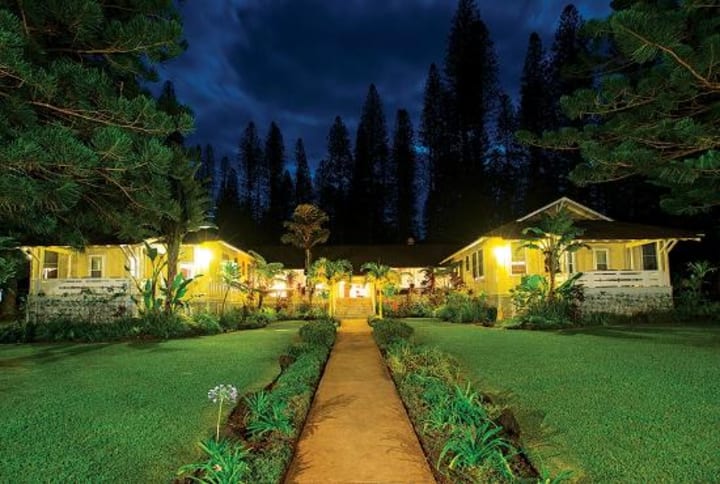 Hotel Lanai is a landmark on the island, located in the centre of Lanai City. For guests seeking a tranquil hideaway on Lanai, the hotel was recently remodeled in 2018. It now offers modern, elegant guest rooms and services.The 10-room resort, located just steps from Dole Park, welcomes visitors from all over the world to experience magnificent garden views, friendly Hawaiian hospitality, and island cuisine at Lanai City Bar & Grille, the hotel's on-site community restaurant.
3. Kaanapali Ocean Inn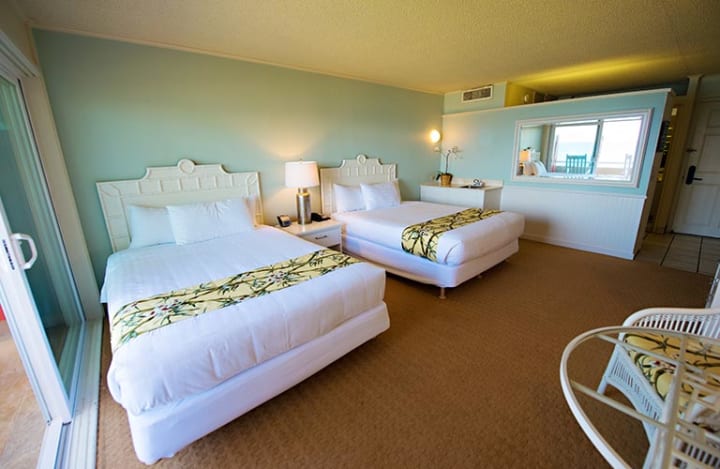 The ideal location for your next soul-renewing getaway. When you stay here, you can enjoy all of the amenities and advantages of its twin hotel, the Royal Lahaina Resort. Relax with a cocktail while reclining near their outdoor swimming pools, surrounded by the sound of waves just outside our doors.
At the Myths of Maui Luau, you may immerse yourself in Polynesian traditions and culture. At their serene spa, you can find inner peace with an oceanside massage. Relaxed island vibes and a warm Hawaiian ambiance welcome you to their Lovely Maui resort, where the aloha spirit will help you rediscover pleasure. The Kaanapali Ocean Inn warmly welcomes you to Maui's beautiful paradise.
4. The Whaler On Kaanapali Beach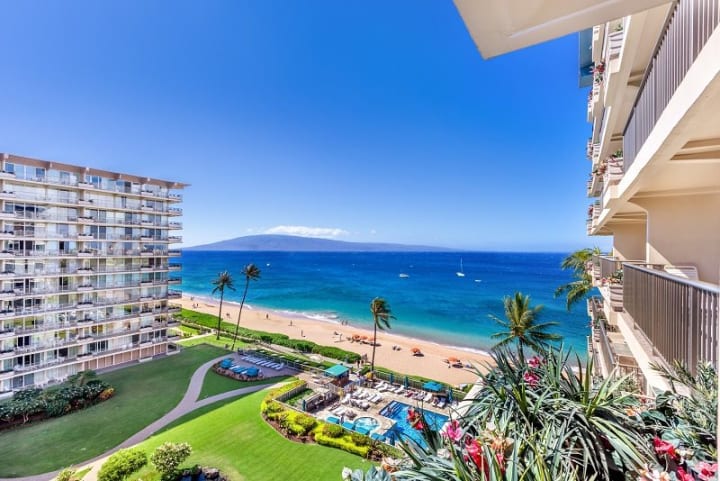 It's a high-rise luxury condominium building in the heart of Kaanapali Beach Resorts. Its two shining white towers are right on the world-famous Kaanapali Beach, a gorgeous pure white sand swimming beach that has been chosen "America's Best Beach" on numerous occasions. A completely rebuilt fitness facility, new tennis courts, landscaping, new granite-topped BBQ areas, and parking facilities have just been added to their resort.
5. Royal Lahaina Resort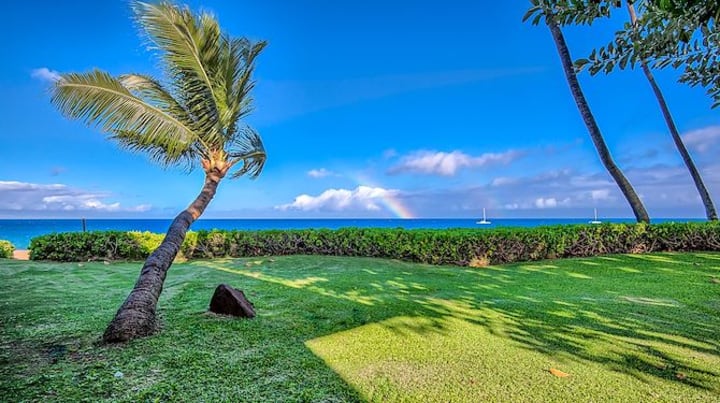 The resort's natural beauty, traditional Hawaiian ambiance, and commitment to Five-Star service provide a timeless, simple, and subtle elegance, allowing guests to relax and unwind to their hearts' content.
The resort has two beachfront pools, a tennis ranch, two adjacent Kaanapali Golf Courses, a Beach Activities Center, and a variety of dining and entertainment options, including oceanfront dining with two ocean view restaurants, four lounges, complimentary nightly live Hawaiian entertainment, and the Royal Lahaina Resort Luau.
Hotels such as the Four Seasons, as well as many others, provide world-class accommodations; however, this does not mean that you will be without hotels that offer lower/affordable rates; there are many motels/bed and breakfast hotels that provide lower but still high-quality accommodations for those on a tight budget.
About the Creator
Hi ! My name is Lovely, I am 23 yrs old, Avid reader.
I love to inspire & help other people through my writing.
This journey & passion is uniquely my happiness, One read makes difference. Thank you!
You can follow me on Instagram
@xx_lovelyvien
Reader insights
Be the first to share your insights about this piece.
Add your insights