Day out in Stratford-Upon-Avon
A day trip to Shakespeare's birthplace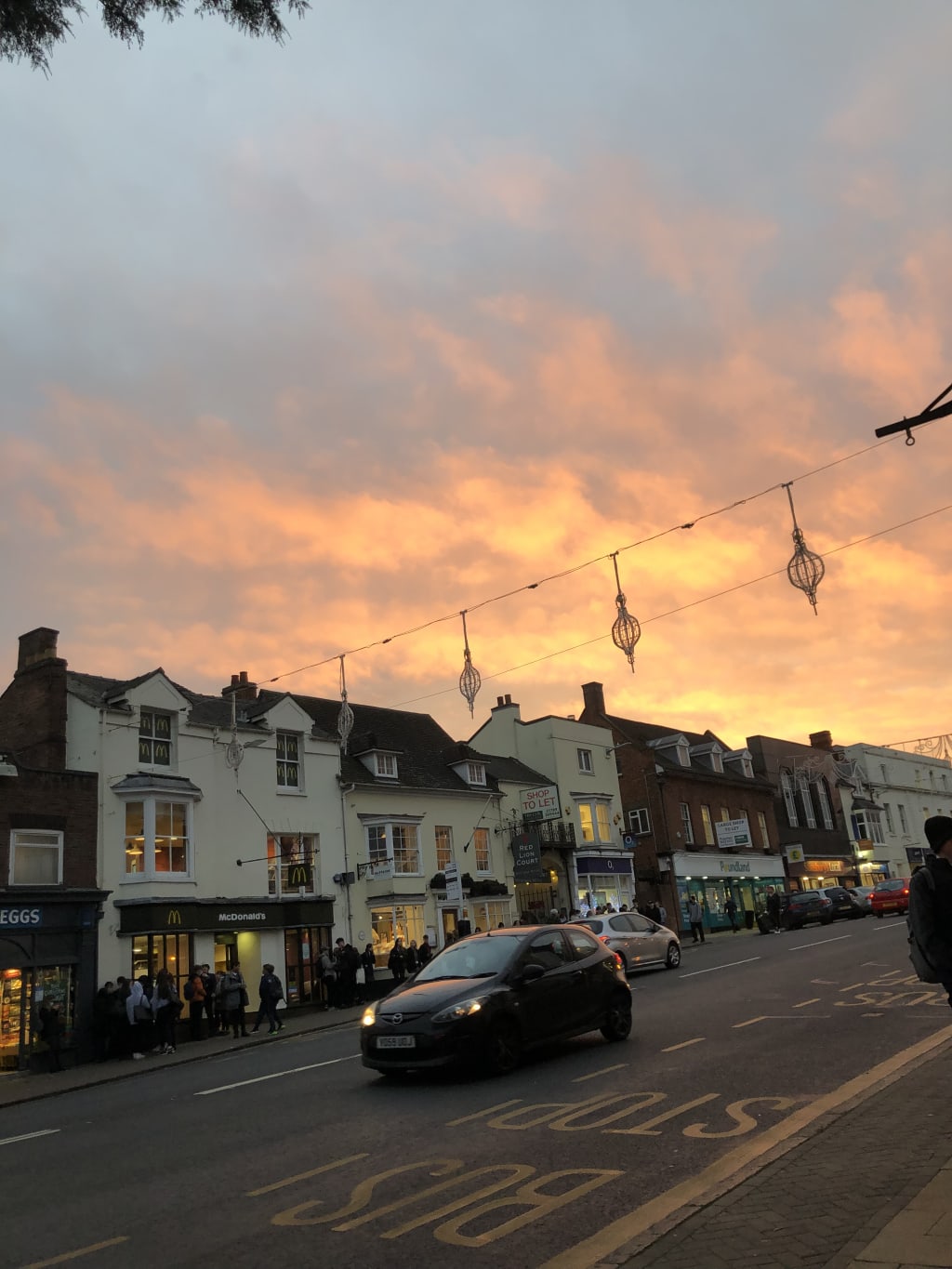 My Aunt and I wanted to go out for the day and we both decided we wanted to go to Stratford-Upon-Avon. Banbury has good transport links to many great places like London, Oxford,Birmingham, Warwick, Manchester and Newcastle. Most travelling to some of the major cities only need one bus or train journey and changing trains isn't needed.
Stratford-Upon-Avon is also one of those places. There are direct trains from Banbury to Stratford, but not very often. There is however a bus route that starts in Banbury and ends in Stratford-Upon-Avon.
The 10.34 service left early, so we missed it. At one point I was considering going to Oxford instead as there was a bus coming. Because of the shortages of bus drivers and traffic, the next bus was late. It's roughly an half an hour drive there and the bus route is longer as it stops off at a lot of villages.
I made a tweet about it and as soon as the tweet was posted, guess what showed up? The bus! I got over it quickly as it gave me time to rest up and finish off the books I wanted to read. I ended up finishing the Pride Trilogy by TJ Dallas. It's a great series if you're looking for some great lesbian fiction.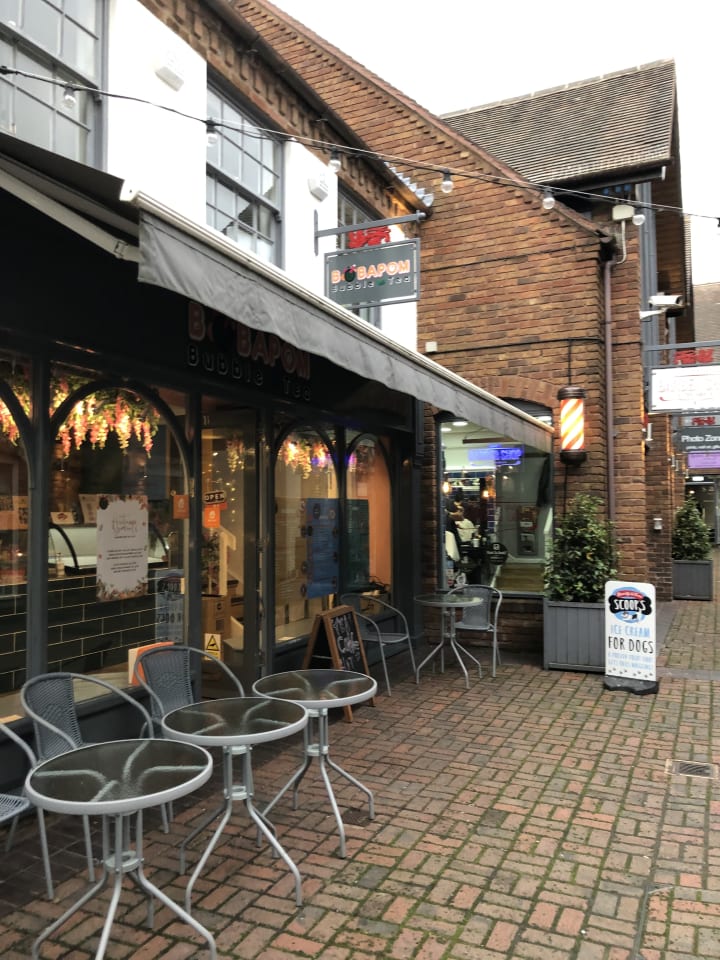 The first thing I noticed was a new bubble tea shop. I didn't get one until we were waiting for the bus home. It looks pretty cool in there and there's plenty of nice options. I had my usual Matcha Milk Tea with tapioca pearls. What was really funny was the funny face the lid was making. With the way I poked the straw in, it looked like the cup was a face with a very large nose. The cup had turned into a 3D emoji.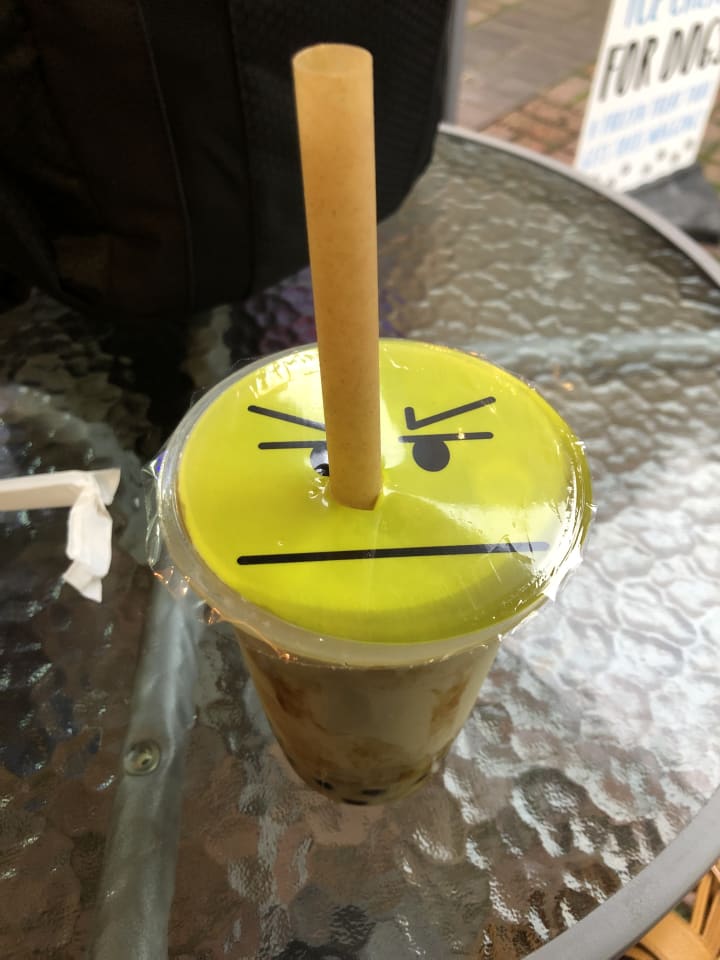 We had a nice walk around the town centre. I love how Stratford-Upon-Avon has retained a lot of it's old architecture from Shakespeare's time. I didn't buy much other than some vegan mayonnaise and soya milk from Sainsbury's whilst my Aunt was picking up some groceries there. It was nice to have a look around the shops. My aunt was a fan of the Twilight series by Stephanie Meyer and Midnight Sun was on her wishlist so she picked it up at the Waterstones. I had a good look round, but to both mine and my aunt's surprise I didn't buy anything there.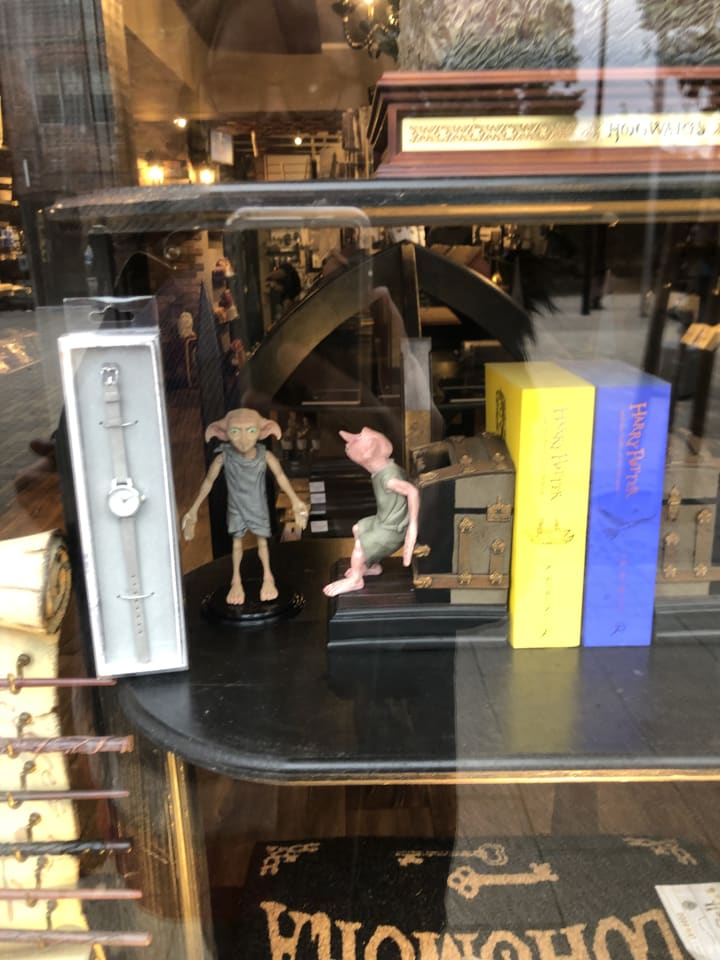 I like looking at the Harry Potter shop here. It sometimes has stuff from Game of Thrones and Lord of the Rings too. I like how it's playing songs from the Harry Potter soundtrack. It's always full whenever I see it. Near it is also a nice Christmas shop worth looking into. I always feel scared that I am going to break something in there.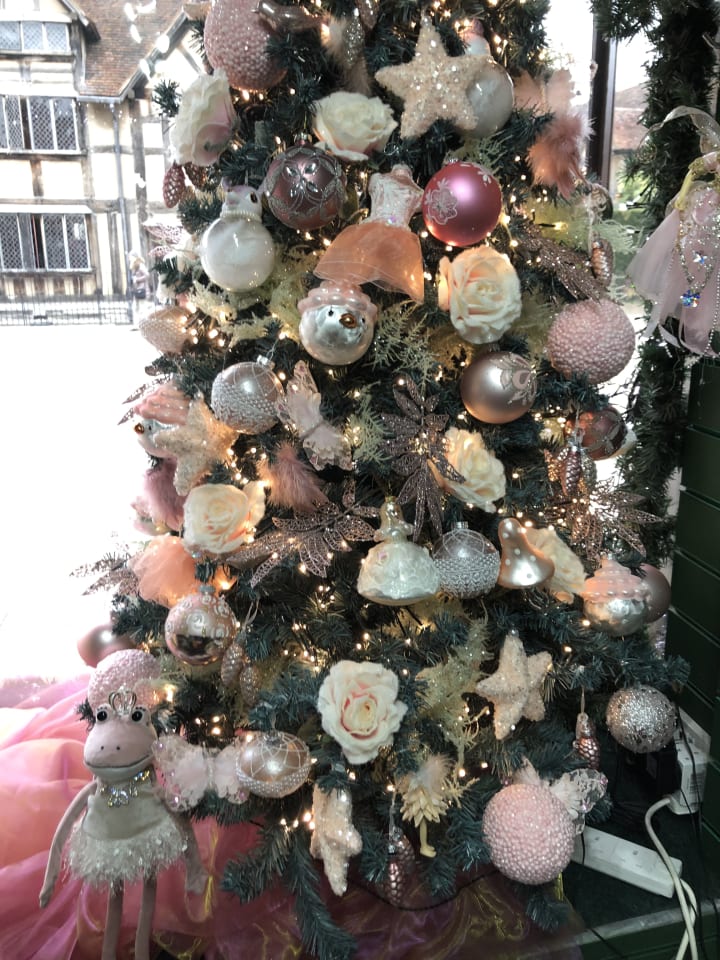 If you collect Steiff bears, there's a toy shop on the same street that has a few in stock. Last time I looked they had Sylvester from Looney Toons there.
We had lunch at the Globe which is owned by Weatherspoons. I had the five bean chilli. Our menu said it was £7.49 but when I went to pay it was only £5.49. I wasn't complaining about that.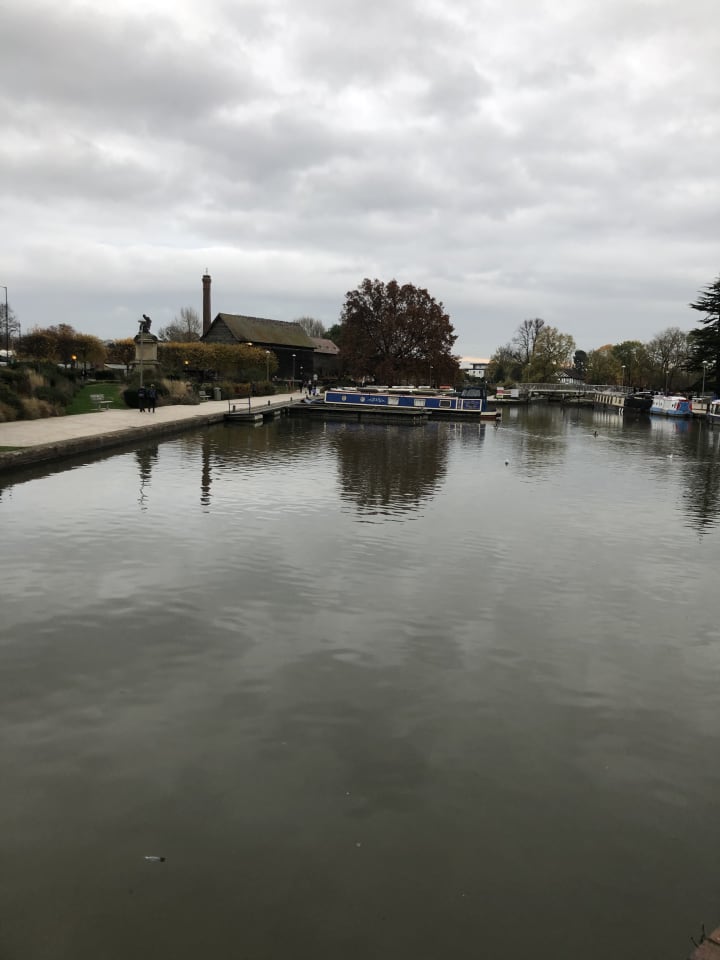 Despite the long wait for transports, we both had a really nice day. It was nice spending time together and nice to be out of Banbury. Normally when I'm out I tend to splash out, but I didn't this time. I only got the bus fare and small groceries whilst I was waiting for the bus to come, and of course the bubble tea. My aunt paid for my lunch which was nice of her.
Stratford-Upon-Avon is a popular tourist spot for its ties with Shakespeare and wide range of things to do. It's a pretty town with lots of things to see. There going to be having a Victorian Christmas Market soon, so it's worth going up there if you get the chance. They've also got a great cat cafe, but keep in mind that it's closed on Tuesday. We were there on a Tuesday, so it was closed.
humanity
Healthcare worker from Oxfordshire. Author of ten books including Drinking Poetry and Game of Mass Destruction. Travelled to over 20 countries.
Receive stories by Chloe Gilholy in

your feed