Christmas In Mexico
Pt. 1 The Carnival Panorama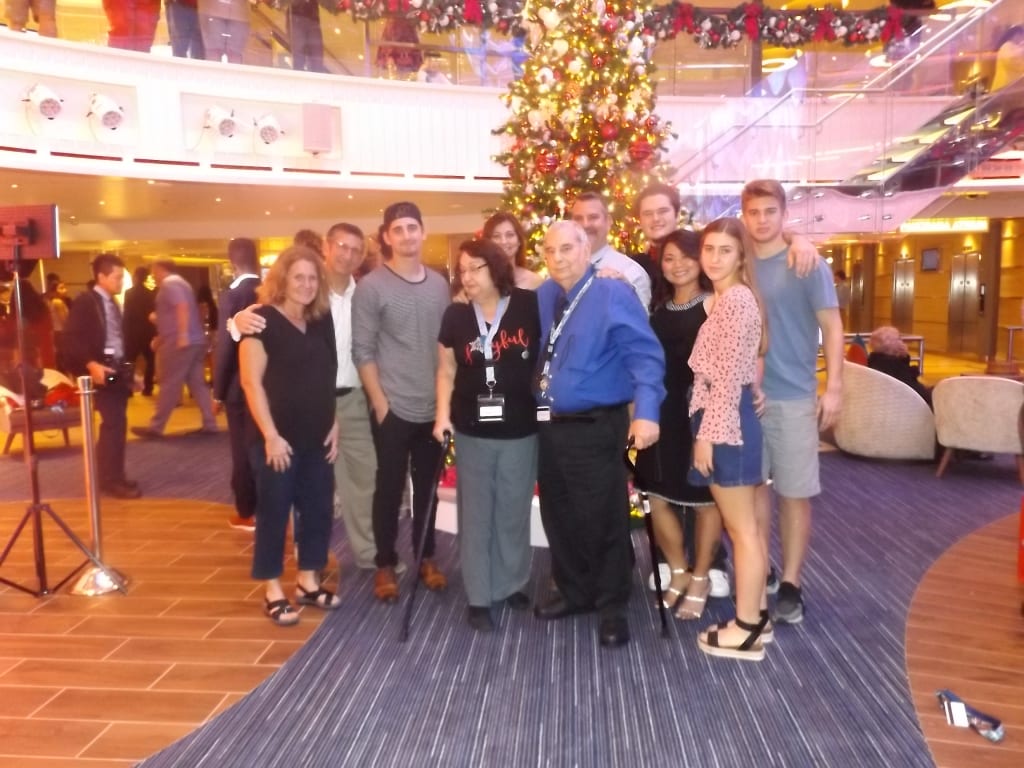 This year for our family Christmas (and my grandparents 55th wedding anniversary) we decided to take a Carnival cruise to Mexico. We had three stops and spent 4 days total on the ship, In this first installment of the cruise recap we will focus on the boat itself. As we were only it's second sailing I leave room for error, there were a few service complaints that, to be fair, happen here on dry land as well.
Let's start with the highlights of the Carnival Panorama…
1) KILLER COMEDY SHOWS
The Panorama is so obviously not a performance centered ship as is apparent by it's other performances, however the comedians on board were spectacular. We saw a comedy show almost every night, sometimes multiple in a night. Though we didn't bother with the more PG shows, I'm confident in saying the family friendly shows were just as good as the late night, adult centered ones. The comedians were definitely one of our favorite parts of our days at sea!
2) MOVIES BY THE POOL
Every day they showed 2-3 movies on a massive screen above the main pool on the lido deck. I personally as someone who absolutely LOVES the drive-ins, so having a similar experience on the ship was delightful. They had a wide range of movies, afternoon and early evening showings had more family friendly viewings whereas the later and midnight showings were more directed to adults. They truly has something for everyone and it was a fun way to bond with the family.
3) FOOD
I am someone who generally eats once, maybe twice a day, on the ship I had approximately 5 meals a day simply because it was there and it was delicious. The best food stops for me (other then the incredible dining room food) were the 24 hour pizza place. Seriously what's better than pizza at 2AM (especially when your drunk?), and the pasta bar. Open for free from noon to 2:30pm you can create your own delicious bowl of pasta and seriously every combination is a winner.
This was a family trip so I feel like I should include my personal best moments from this pretty perfect family vacation…
We attended a karaoke night, which even here on dry land is definitely my thing, but the best part was that my four year old cousin joined me on stage in possibly the most adorable rendition of Red Dirt Road ever. Was he singing the right words? Of course not. Do we even know what words he was singing? Nope. But he stared at me while I sang the verses, and hugged me super tight as he helped me with the chorus and it is a moment that is emblazoned in my heart forever.
On our first night on the ship my siblings and I were tanked, we had brought 3 bottles of wine and were drinking all day. After our second helping of late night pizza we opted to go to the 11th deck and play basketball at 1AM. We stayed up and ran off our buzz for about an hour until we decided it was time to retreat to our staterooms. It brought back memories of late night high school moments and it was a beautiful bonding experience.
The last important thing that definitely needs to be mentioned about the Panorama is that on the 15th deck there is a 21 and over only retreat. With a bar (both salad and drinks), two Jacuzzi, and amazingly comfortable lounge chairs it was a warm, quiet place to recover and relax.
Overall the trip was a 10/10 and I would ABSOLUTELY recommend, my family and I had such a good time and we really enjoyed being together (and still having enough space to let each other breathe).
Reader insights
Be the first to share your insights about this piece.
Add your insights