Celebrating Oktoberfest (Travel from Home #4)
A fake travel adventure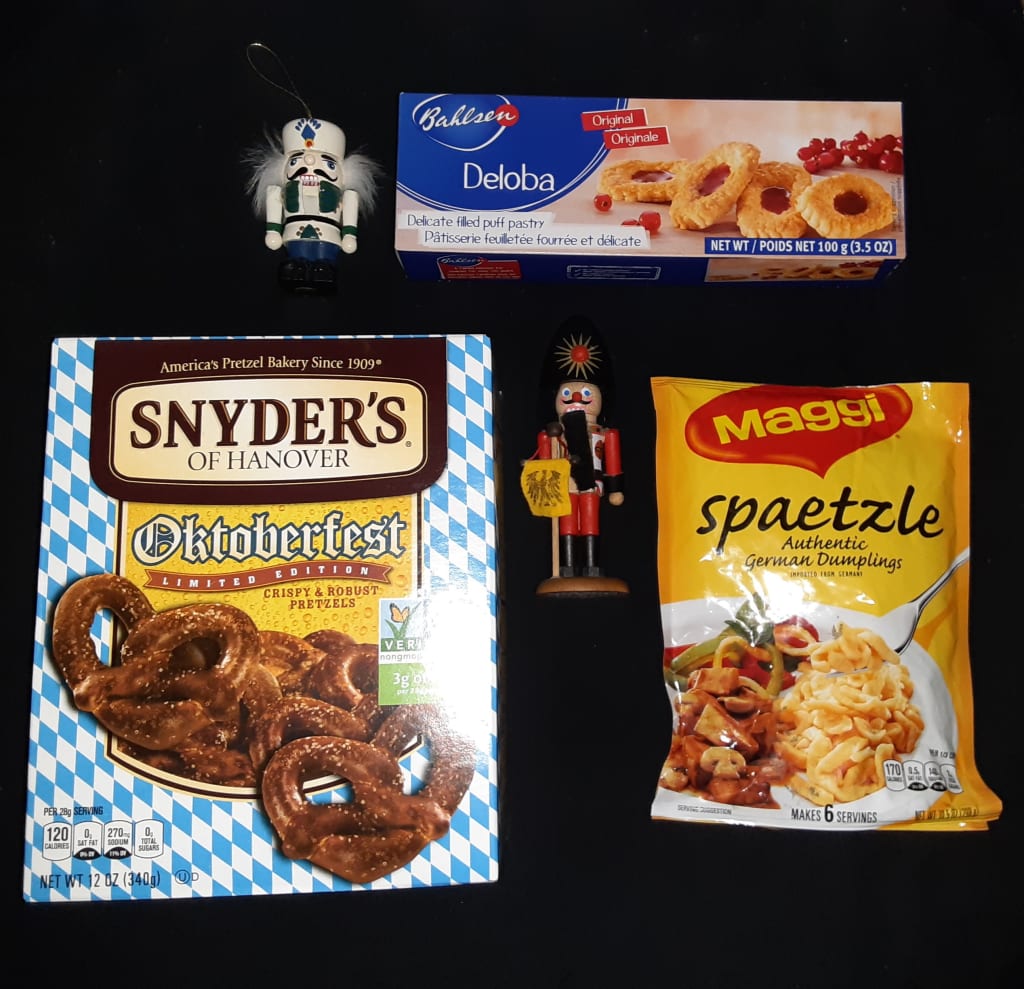 Honestly, going to Germany for Oktoberfest has never been on my bucket list. I have a friend who goes to celebrate it every year, but I've never really understood the appeal. As I don't drink or eat meat, that's probably to be expected. Because of this, my celebration of Oktoberfest turned out to be much different from the typical experience (but perhaps just as carb-heavy).
According to my family tree, I should be about 25% German. However, according to a DNA test I took, I am 0% German. So I did my best to get into the spirit of the event and not make my ancestors of whatever percentage ashamed of me. I got some recommendations and inspiration from TrekSimple's Travel From Home Oktoberfest post.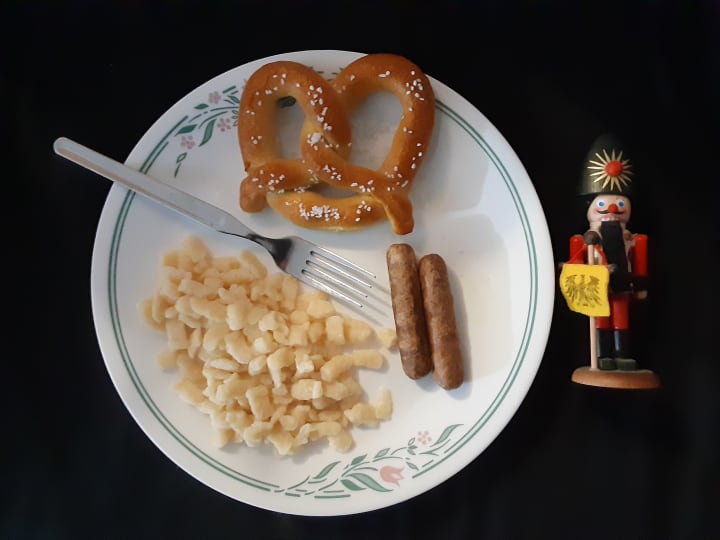 My Choices
Meal: It's a good thing I didn't completely hate the spaetzle I bought, because there are a total of 6 servings in the package (looks like I'm set for lunches for the rest of this week). I ended up eating spaetzle (tiny dumplings, imported from Germany), vegetarian sausage, and a soft pretzel. The spaetzle was not particularly flavorful, but I still liked it. I heated up a soft pretzel to go along with dinner as well. I also found a box of "Limited Edition" Oktoberfest hard pretzels on sale the other day and bought those two, for an after dinner movie snack (at a rate of one or two a day, they're going to last me a couple weeks).
Dessert: For dessert, I had three Bahlsen deloba puff pastries (made in Germany, according to the box), because any pastry/cookie with fruit in it is my go-to over anything with chocolate in it. My apologies once again to my German immigrant ancestors who worked in the Hershey Chocolate plant.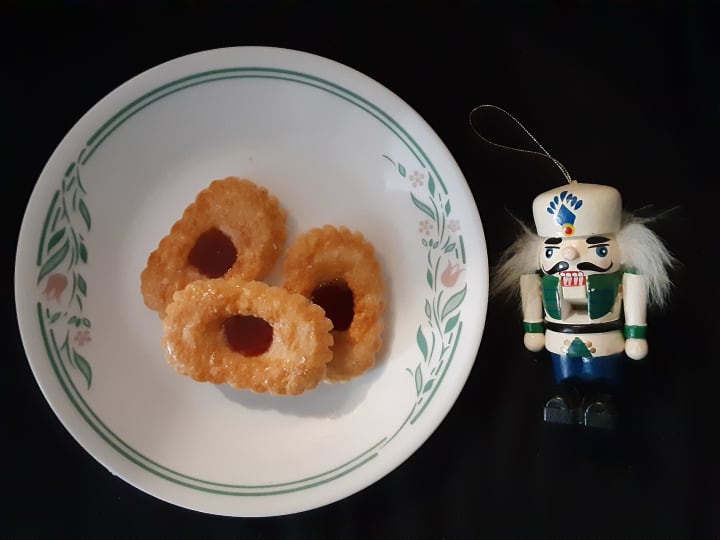 Movie: I really wanted to watch Run, Lola, Run because I've never seen it. But I couldn't find it available anywhere, not even Netflix DVD. I wanted to avoid WWII if at all possible, because this was supposed to be a celebration. From many lists of good German movies, I narrowed it down to ones I had not seen and ones I could get ahold of. That let me with only a few choices. The closest non-WWII from that short list was a biopic about the great philosopher Hannah Arendt, who sparked controversy when she wrote a piece for The New Yorker about a Nazi war criminal's trial. A movie about thinking is a tough thing to pull off, but they did it beautifully, and I really enjoyed all the deep thinking it made me do about the nature of humanity, good and evil, etc. It turned out to be an excellent choice. I ended up watching most of the special features on the DVD as well, I was so interested in it.
Book: I earread (on audio) Portuguese Irregular Verbs by Alexander McCall Smith. I could relate well to the desperation to be correct socially. So even though I knew I should be laughing at some of the terrible choices the main character makes, I felt that I might make those same choices because of rules and appearances. I enjoyed watching him navigate society.
Music: I started with an Amazon Music Oktoberfest playlist, but when it hit "The Chicken Dance" for its second song, I regretted the choice immensely. I ended up watching several different videos attendees filmed of the Munich Oktoberfest parades from 2013 and 2018. I do love a parade, and these were fun to watch while gathering things together and stirring spaetzle. I started to understand better the appeal of the event while watching these videos.
Here are a few of the ones I enjoyed:
culture
Just like the creations I build out of LEGO bricks or the stories I create on the page, I am constantly working on building a life and figuring out how to adult. I'm Just 1 Person Blog: http://imjust1person.com
Receive stories by Kate McDevitt in

your feed