Celebrate New Year's Eve on a Romantic Note
Are you looking for ways to celebrate the New Year with your special one? Read on for a few ideas…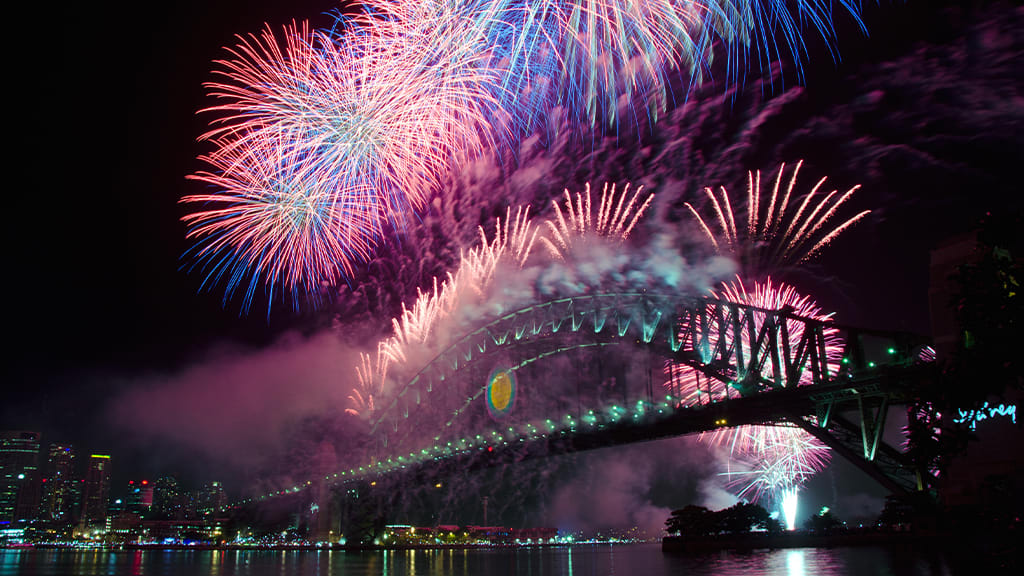 Hurray!!! New Year's Eve is right around the corner and we are looking for different ways to spend it with our loved ones. In Sydney, New Year is celebrated in a grand way. The fireworks display is the main highlight of the night. What's more… viewing the fireworks with your family, friends and loved ones makes it even more special. Valentine's Day is of course a special day for romance, but New Year's Eve can be pretty romantic too. For all those couples, who are looking for ideas to end the year on a romantic note – here are some suggestions you might love to try:
Discuss your future goals together
When it comes to welcoming the New Year, we all have a whole lot of New Year resolutions up our sleeve. Couples can share their future goals and resolutions with each other. Discuss how you plan to achieve them over a wine and dine experience. It cements your relationship and makes it even more beautiful. You can also discuss the future of your relationship. Most couples look forward to the time where they can move one step ahead from their present relationship status. So this is the perfect time to propose the next step of your relationship, if you are planning to. There can't be a better wrap up of the year.
Share A Midnight Kiss
It can't get more romantic when you follow this age-old tradition. It is believed that love will prevail and grow throughout the year for the couple who kicks off the new year with a kiss at midnight. So, when you welcome the new year with your partner, surprise your special one with a kiss when the clock strikes 12. Every couple will probably have their own favourite spot–somewhere intimate and exceptional to share the midnight kiss.
Try one of the New Year's Eve dinner cruises on Sydney Harbour. It is the ideal vantage point for the magnificent fireworks in Sydney. Right after the kiss, view the harbour sights and the firework displays, hand-in-hand with your loved one as you are on board a cruising vessel. It's the most mesmerising feeling and memory in itself. It will just be like a scene straight from a fairy tale.
Go on a Romantic Outing
What better way to spend New Year's Eve with your partner than planning a romantic outing with him/her. Plan a midnight picnic or an intimate candle light dinner with your special one at a restaurant. A cruising restaurant would be a great spot. That's exactly what my fiancée did. He surprised me by taking me on board one of the New Year's Eve cruises last year. The experience was certainly a unique one for us – so I can vouch that it will create a magical year-end for all the love-struck couples.
Throw your arguments into the bonfire
As a couple it is normal that you may have arguments with your partner. So, guess what? Let bygones be bygones. Make a list of all the pet peeves about your partner–also whatever you have constantly argued about which led you to stop talking to each other in the past year, toss them in the bonfire at the stroke of midnight. Hold hands with each other, as you watch them burn. A slow romantic dance in front of it with a kiss can put a seal on your promise of not letting such arguments pop up in the coming new year.
There you go, lovebirds!!! I showed you the way to knock off your year on a pretty romantic note. If you liked my blog, please share your comments below.
Reader insights
Be the first to share your insights about this piece.
Add your insights