Better Than Beans and Rice
Visiting Puerto Rico Post-Maria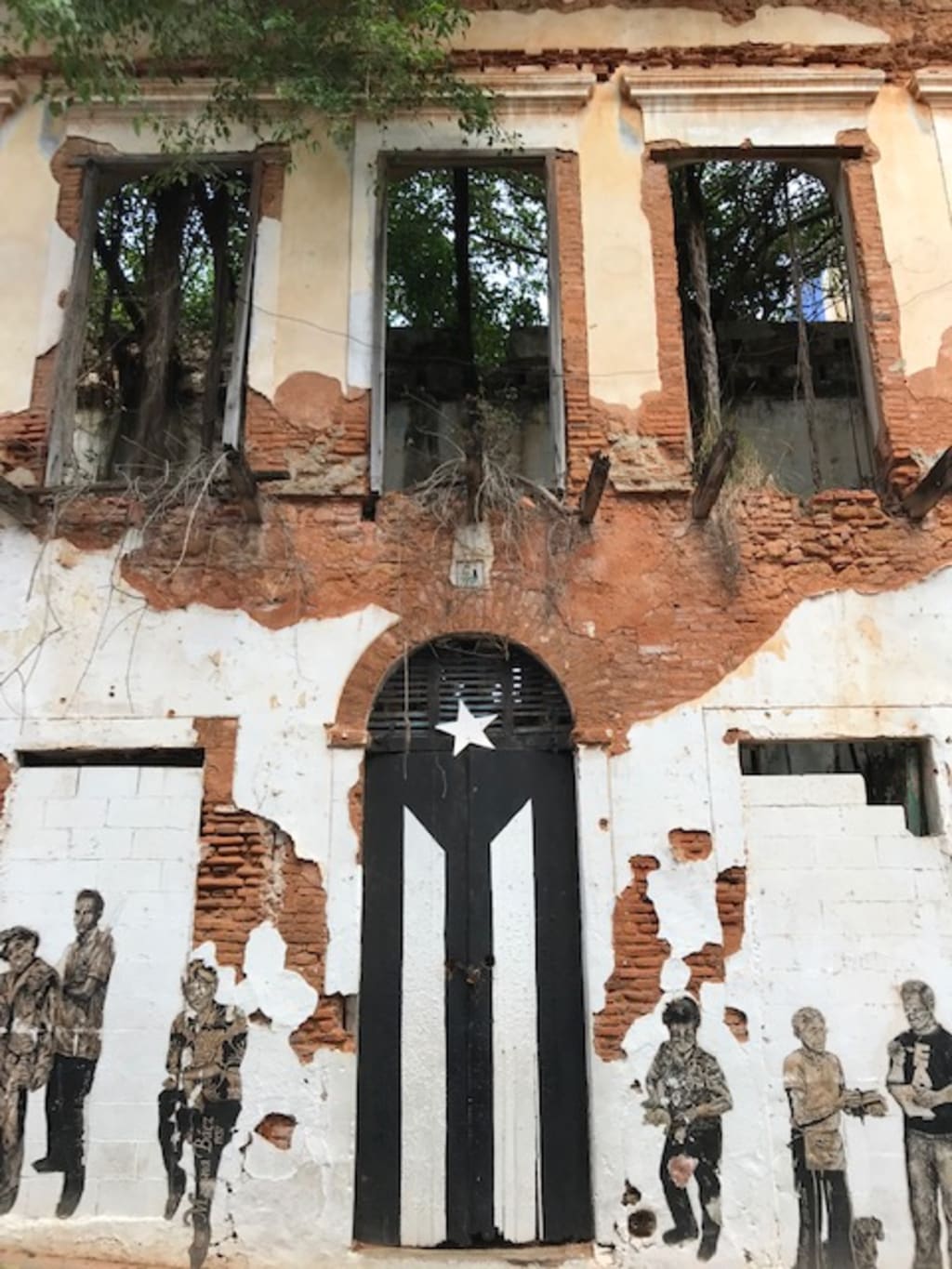 Old San Juan, Puerto Rico
On September 20, 2017, hurricane Maria hit Puerto Rico. The storm caused widespread damage and it is estimated more than 4,600 people on the island died as a result from the catastrophe. In the pursing months, the United States struggled to respond to its territory, leaving the island without power and supplies for months.
On April 15, 2018, I landed in San Juan, Puerto Rico, not quite knowing what to expect.
I traveled with Angel, who was born in Puerto Rico, and my good friend Brett. Angel's family graciously took us into their homes. They cooked for us. Drove us around. And explained the impact the hurricane had on them and their towns.
San Juan
On the first full day, we dove into exploring Old San Juan. Our first stop was to the World Heritage Site of Forts El Morro and San Cristóbal, a breathtaking fortitude that has stood for centuries. You could easily spend an entire day exploring this complex. As the heat began to build, we traversed the narrow and colorful streets of San Juan. The city is rich in architecture and San Juan is much larger than I had anticipated. Ahead of us, a man was walking down the street. A prostitute was engaging with him. She insisted it was "better than rice and beans." The man must have agreed and took off with her. From then on, her catch phrase became the name of the trip!
That evening, we met up with Angel's cousins and friends from the states to catch The Cleveland Indians play baseball in San Juan. It was a fun and beautiful experience with a packed stadium and the crowd, genuinely happy to be catching a MLB game.
Yauco
The next couple of days were spent in Angel's hometown of Yauco. This city is on the southern side of the island and you could definitely see the affects of Maria. Broad areas of trees wiped out, damaged homes, twisted public structures and ongoing power issues. We lost power for one day. To them, it was routine. For me, it was eye opening. It gave me time to think about my fortune as I washed laundry by hand with a flashlight.
Yauco was a chance to experience Puerto Rico outside of the tourism of San Juan. I was able to immerse in every day life. We spent a good amount of time exploring the damaged areas of the city and the neighborhood in which Angel grew up. Life in Puerto Rico is simple. No one boasts of a lot of money, but everyone is warm and welcoming. They were willing to share all they had with two white boys from the mainland. This was humbling and embarrassing. For I could see firsthand how the U.S. Government basically turned the other way.
Familia
Puerto Rico is all about family, and Angel's family was a blessing from God. It challenged my grasp of the Spanish language, but I tried my best to communicate and learn. His aunts, uncle, cousins, and countless others made sure we found our way safely around the island to countless beaches, restaurants, and points of interest. They fed and housed us. And even got us some Puerto Rican moonshine—pitorro. Oh, and they kept the car well stocked too. In Puerto Rico, you can have open adult beverages as you drive around. His family taught me about the island, the damage from the hurricane, and even taught me the Salsa on the streets of San Juan.
Looking Back
Puerto Rico is an island with troubles. A depressed economy further rocked by a devastating hurricane. I wonder how, and if, the island would ever rebound. But one thing is for sure: The spirit of the people has not changed. The island is warm, loud, celebratory, and welcoming. They embrace family, They embrace life. And they move on. Something I took to heart coming back to Cleveland.
Suggestions, Tips, and Wish List
Carve out a full day to explore Old San Juan. You can easily traverse by foot.
Rent a car and GPS for the trip. You can make day trips out to Ponce, Yauco, or other points of interest.
Have some Medalla! Puerto Rican beer. Perfect to cool down after a few hours of exploring.
Definitely check out the Bacardi facility in San Juan. Great outdoor bar and lounge space. I could have easily spent a couple hours just relaxing there.
They drive with speed and a purpose. Keep your eyes and ears alert when driving.
Highly recommend El Sabor De Reina at Plaza del Mercado de Santure for dinner in San Juan.
Grab an authentic Puerto Rican breakfast sandwich at La Barriada Bakery in Yauco.
And if you're looking for somewhere to drink and dance explore the strip around El Rancho Original.