Best Warm-Weather Vacations
Taking a vacation can help you take a break from your daily routine, spend more time with your family, and immerse yourself in a new culture.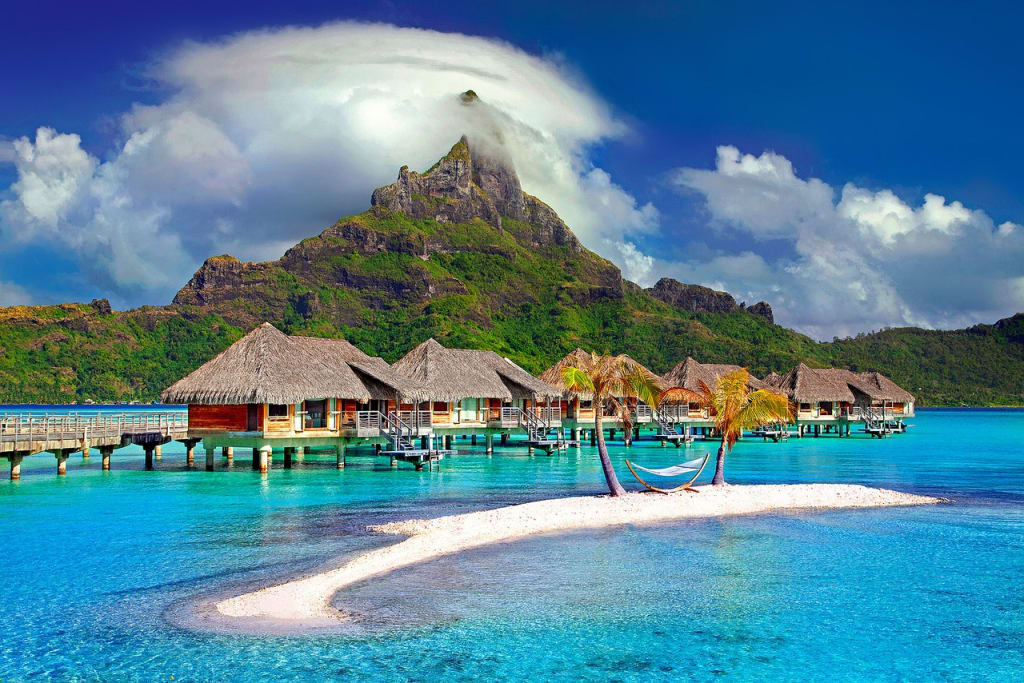 If you're desperate to escape the cold this winter, you're not alone. Taking a vacation can help you take a break from your daily routine, spend more time with your family, and immerse yourself in a new culture. In fact, according to a 2017 study, vacation boosts happiness, productivity, and overall mood. Here are the best affordable warm-weather destinations to help you leave the snow behind.
Hawaii
With gorgeous beaches and year-round sunshine, Hawaii is the perfect warm-weather vacation spot. If you're planning a family vacation, make sure to check out surfing lesson training in Waikiki. Surfing lessons are customized to fit any experience level and learning style, making them ideal for first-time surfers interested in testing the water. On the other hand, intermediate and advanced surfers can focus on learning competitive techniques and mastering their weaknesses.
If you're looking for an adventure, ziplining is a great way to get your adrenaline pumping while taking in some of the most dramatic scenery in the state. Popular ziplining sites like Piiholo Ranch provide comfortable harnesses and soft landings, so first-time zipliners have nothing to worry about. Many sites also offer nature tours, which feature ziplines through the trees and walks through the forest.
Naturally, a vacation in Hawaii would be incomplete without attending luaus in Maui. Luaus are traditional Hawaiian parties or feasts and are often accompanied by entertainment. During luaus, locals gather with friends and family to celebrate special occasions, such as graduations and birthdays. If you're interested in immersing yourself in Hawaii's rich culture, attending a luau is non-negotiable.
Florida
The Sunshine State has been one of the top-rated vacation destinations for decades for good reason. If you're planning a romantic getaway, sunset cruises can help you unwind while watching the sunset with your significant other. Most sunset cruises last less than a few hours and serve beer, wine, and light refreshments. Sunset cruises also provide a great opportunity to view Florida's beautiful waterway vistas and the million-dollar homes on the coast.
If you're interested in living like a local, check out Clematis by Night. Clematis by Night is held in downtown West Palm Beach every Thursday night. The tradition, which features a free outdoor concert on the waterfront, is the perfect place to relax, de-stress, and hang out with the locals. Along with local music and an award-winning happy hour, there's a flea market with one-of-a-kind jewelry, clothes, and home décor.
For family vacations, be sure to visit the South Florida Science Center and Aquarium. The Science Center offers numerous activities, as well as educational opportunities, for both children and adults. The center's 10,000-gallon aquarium allows visitors to see native Florida fish, like eels, stingrays, and seahorses, up close. If you're bringing younger kids, make sure to attend a touch tank demonstration or a live feeding.
California
If you're trying to leave behind winter temperatures and snowstorms but aren't interested in blazing hot temperatures, California is the perfect getaway. California temperatures are mild in the winter, allowing visitors to walk barefoot on the beach without risking sunburn.
For nature lovers, a relaxing cruise on Lake Tahoe is a must. Cruises along the Lake Tahoe typically begin at Zephyr Cove and allow visitors to take in the scenic views of nearby islands and the bay. Throughout the cruise, you'll be surrounded by the Sierra Nevada Mountains. Lake Tahoe cruises are ideal for photographers and anyone who wants to immerse themselves in their surroundings.
To plan a more affordable vacation, consider skipping the beach and heading to Palm Springs. Palm Springs features the beautiful Indian Canyons, Discovery Children's Museum of the Desert, and Wet 'n' Wild Palm Springs waterpark. A trip to Palm Springs is perfect for kids of all ages, and booking accommodations in advance allows families to save even more.
Whether you're interested in escaping frigid temperatures or taking some time off from work, be sure to check out these affordable warm-weather vacation destinations.