Best Tips for Trekking Holidays in Nepal
Planning a trek to the best trekking location in the world? Well, this article will shed some light on the same, along with some tips to make the experience worthwhile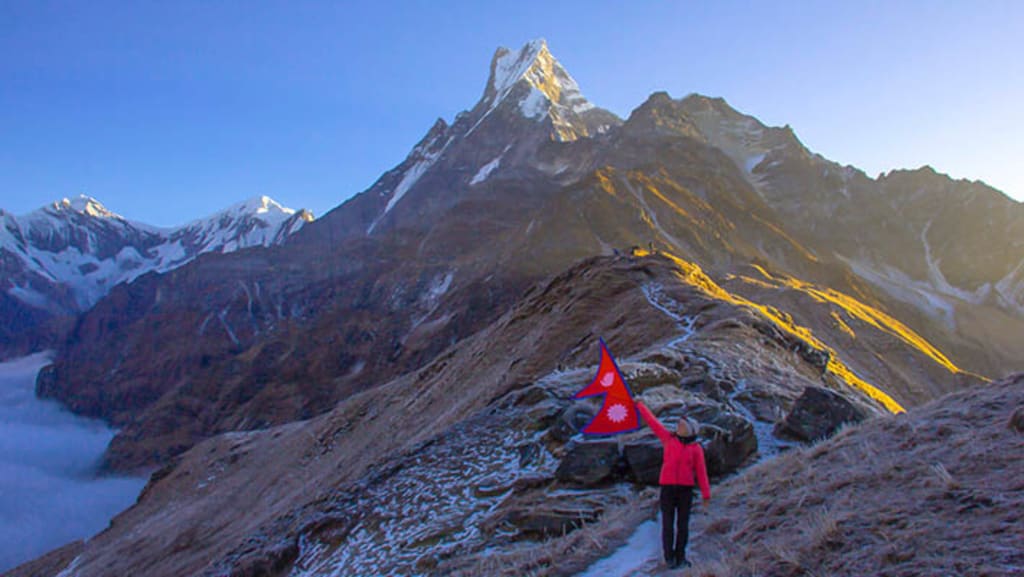 "Nepal: once is not enough"
-Iumlenepal
With some of the best treks in Nepal, this country holds a special meaning for adventure enthusiasts, and they often dream to visit this supreme location at least once. The small land-locked country is blessed with nature's most beautiful creation - the Himalayas. Home to the world's highest mountain, Nepal is undoubtedly the best place to soak in the thinnest of air. Stunning mountain sights, pristine landscapes, along with the extremely welcoming people will make you truly fall in love with this geographically and culturally diverse country.
If you're reading this far, it's pretty convincing that you already have made up your mind and ready to set foot on the exotic trails of Himalayas. Following tips will help you better prepare for your trip to Nepal and make your experience even smoother.
Attune yourself physically
Trekking to the mighty Himalayas presents a substantial physical challenge, and the more you train yourself, the more you will be able to enjoy yourself. It is recommended to train for at least 6 months before you begin with the trekking trip. Focus on cardio, building stamina, increasing leg strength, and flexibility to make the most of the expedition. Multi-day trekking packages in Nepal range anywhere between 9 to 20 days and require you to carry an 8-20 kg bag pack for around 6-8 hours a day through rough terrains. Proper high-intensity aerobic training will allow your lungs and heart to get in the right shape, and let you walk for prolonged hours without fatigue. Other exercises like running, jogging, cycling, hill climbing, will help tone your muscles, strengthen the bones, and reduce chances of injury. Apart from the physical training, one must also keep in mind that mental toughness is also needed to undertake the challenging expeditions.
Packing Tips
Preparing a checklist for packing before a vacation seems like the most annoying part, especially if you're into impromptu vacations. Well, this section of the article will help make that process easier. Before anything else, one must always make sure that the passport, insurance details, and the trekking permits are always kept safe and handy. Before you even begin with packing, read about the trek and the weather to get a proper idea of the clothes that you should carry. Begin packing with comfortable clothing, warm jackets, water-proof clothes, good trekking shoes, umbrella, sleeping bag (if you're a Monica), toilet paper, water bottle, sunglasses, torch, and a camera to capture the amazing sights. These are some of the essential things that need to go into your bag without fail. Keep your rug sack light and if you still have space add a book, pack of cards, scrapbook, or some extra cash, because plastic money won't work in the mountains.
Coping with Altitude Sickness and Health measures
The sight of the soaring Himalayas will fill you up with extreme adrenaline, excitement, and feelings of achievement, but one must remember it's important to take proper health measures and follow high-altitude safety instructions. Trekking to an altitude of 5,000-6,000 m may lead to acute altitude sickness and the same calls for proper acclimatization and rest. In order to avoid such problems, one must acquire proper knowledge and learn the tricks to acclimatize to the thinner air. Proper intervals during ascent, buffer days for rest, and a proper diet can help avoid the risks of altitude sickness.
Most trekking companies and organizers require you to submit a general medical report at least one month prior to the start date of trek. A proper medical examination will let you know about any persisting ailments or sickness. People suffering from cardiovascular disorders or breathing problems must consult their GP before traveling. If you're under certain medication, carry your medicines, along with the prescription and inform your trek leader about the same. Once you're done with the medical formalities, you continue planning your upcoming trip to this thrilling country.
Choose the right season
If you're planning to set foot on the Nepalese Himalayas, it is important to note that there are two distinct trekking seasons: Pre-monsoon & Post Monsoon. The Pre-monsoon period ranges between February and May and receives high footfall. The Post Monsoon period extends from September to December and is less crowded as the temperatures begin to decrease eventually.
Learn about the local communities
You might already know that Nepal is a diverse country in terms of culture and geography. One should read briefly about the culture, traditions, local communities, and the Sherpa tribe to better attune to the people and country during the trek. Himalayan Buddhism is widely practiced in Nepal and some regional tribes have high Tibetan influence. The Sherpa tribe is highly respected for their hard work and their daily lifestyle that involves ascending and descending the mountain several times a day.
Now that we've talked about the tips, let explore some of the best trekking locations in Nepal that will make your trip even more thrilling:
Everest Base Camp: Everest Base Camp Trekking requires no introduction and the name of this glorious trek is almost self-explanatory. The daunting summit of the world's highest mountain is remarkably a stunning sight and is one of the reasons that make EBC one of the best treks in Nepal. Words alone cannot describe the priceless beauty of this mesmeric trek. Be it the astonishing mountain panoramas, unique Sherpa culture, death-defying high passes, rugged trail, lush rhododendron forests, hilltop villages, exquisite monasteries, or the exotic cuisine, the EBC trek has everything to delight the trekkers.
Annapurna Circuit: Be a part of one of the best Nepal Trekking Packages and conquer the northwest region of Nepal with Annapurna Circuit Trek. Hike through the subtropical region of Marsyangdi Valley, Kali Gandaki Gorge, Tibetan Plateau, and the Pisang village area. Stay in some of the best Nepalese homestays and capture stunning views of the Annapurna Range. This classic trek will take you through the ethnic villages of Jomsom, Muktinath, and Manang region to acquaint with authentic Nepalese culture and tradition.
Gokyo Lakes: This picturesque trek is a treat to the eyes and will take you past a trio of turquoise lakes beside the Gokyo village. The serene region is located 20 km away from the Everest Base Camp and showcases the beautiful Brahminy ducks paddling in the pristine lakes. Capture exquisite views of the world's highest mountains from the crystalline Ngozumpa Glaciers and make the most of your trip to Nepal.
Manaslu Circuit: Pretty sure you haven't heard much about this location, but that's a good thing right? While EBC and the Annapurna Circuit tackle with a large number of trekkers every year, you can explore the less-visited backcountry around the Mt. Manaslu. The trail for this gorgeous trek follows lush pine forests, ethnic hilltop villages, pristine rivers, and occasional glaciers that cork the valley. Traverse around the eighth highest mountain of the world and witness the serene views of the Manaslu Conservation Area.
Prepare your checklist, pack your bags, book your tickets, and say goodbye to your monotonous life because the mountains are calling for a much greater ride!