Best Things to Do and See in Australia (2022 Edition)
Here are some Aussie attractions to inspire your next trip to the Land Down Under–Sydney Harbour, Raptor Domain, Great Barrier reef and more!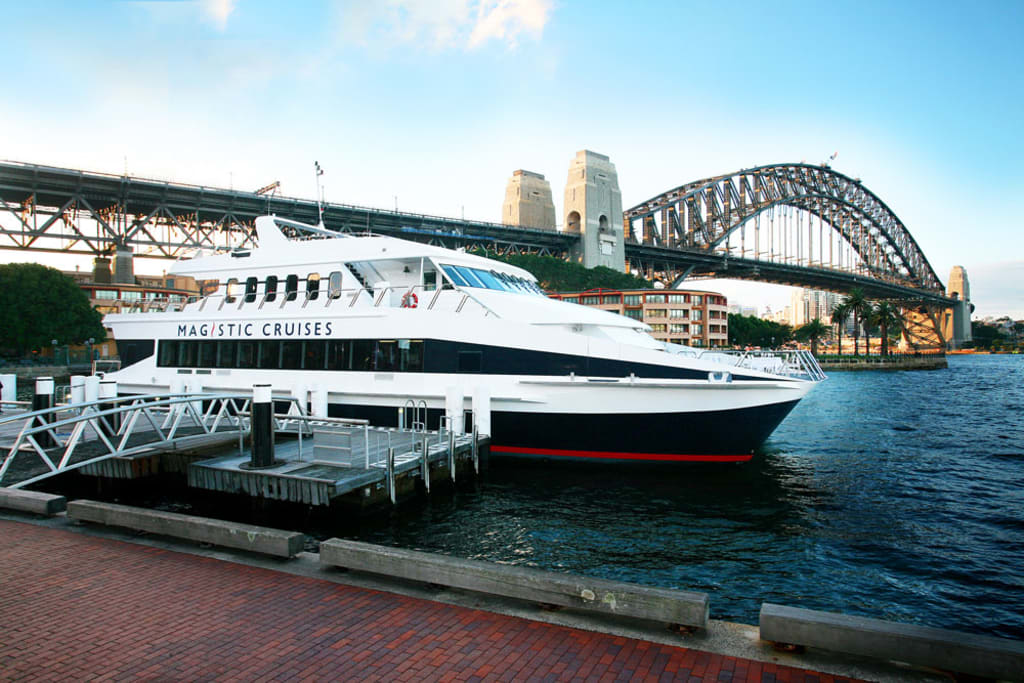 Driven by wanderlust, drawn by the impeccable food and culture, I finally set foot in the Land Down Under, Australia. Australia is a vast country that offers almost everything for everyone at every turn–leisure, adventure, wildlife, dramatic landscapes and more! You can enjoy this bountiful country throughout the year with something or the other happening all the time! But trying to figure out the top places to visit can be a tedious task. That's where I come in! Fortunately for you, I've have traversed enough and more across the nation to make your decisions easier.
Sydney Harbour
If you're like me, chances are you'll end up starting your journey in Sydney. The metropolitan area is a hub for tourists and most of the magic lies near the waters, especially the harbour. A lunch cruise on Sydney Harbour is your ultimate ticket to an experience of a lifetime! Cruise with your loved ones on any of the top vessels, preferably the multi-million dollar catamaran with spacious outer decks for better viewing, and witness a view like never before! Savour a freshly prepared buffet as you soak in the sweeping views of the Opera House, Harbour Bridge, Luna Park, Fort Denison and more!
Even if you're out at night, a Sydney Harbour cruise dinner will treat you to a slew of attractions in their nighttime glory, after all, the city truly starts showing off its beauty when the sun sets.
Raptor Domain
A wonderful conservation park on the South Coast of Kangaroo Island, Raptor Domain is operated by a passionate group of individuals who strive to rescue and rehabilitate injured, sick or lost birds and reptiles. Unlike other zoos where animals are typically displayed, this park presents its wildlife through informative and interactive experiences. Fang-Tastic is an entertaining show featuring a few slithering friends, while VenomPit involves a display of venomous spiders, snakes and more! There are also flight shows which feature birds of prey soaring above you in a controlled environment, later on you can interact with them. This is also the ideal place to satisfy a young one's mind without going through much of a hassle.
Great Barrier Reef
Australia has some of the finest underwater wonders in the world and I was fortunate enough to experience some of them. The Great Barrier Reef was on my bucket list of experiences for a while and I finally got to cross it off! Snorkelling or scuba diving is the best way to experience the reef system and it doesn't really matter if you're a rookie or a pro! Home to hundreds of islands and unique marine life, it is your gateway to exploring the unknown! And if you time your visit you can also come across the gentle giants of the sea– the whales! Just be sure to book your scuba, snorkelling, boat or flight tours with an operator that promotes preservation of the reef.
Gold Coast
Dubbed as Australia's favourite holiday destination, my time in Gold Coast was exhilarating, to say the least! The city is a must-visit destination in Australia. It is one of those rare cities in the world where so many towering buildings and incredible beaches are placed right next to each other! This means that you can enjoy the best of both worlds–relaxing beachy vibes and a vibrant city life–simultaneously. It is also the place where most travellers give in to learn the art of surfing! I spent most of my time exploring the culture at Surfers Paradise, before heading to Dreamworld, which is located approximately half an hour away from the town. The city also acts as a gateway for visiting the famous Lamington National Park!