Best Sydney Attractions in 2022 to Inspire your Next Trip
Keep a note of some top Sydney attractions to inspire your next trip including harbour cruises, surf lessons and more!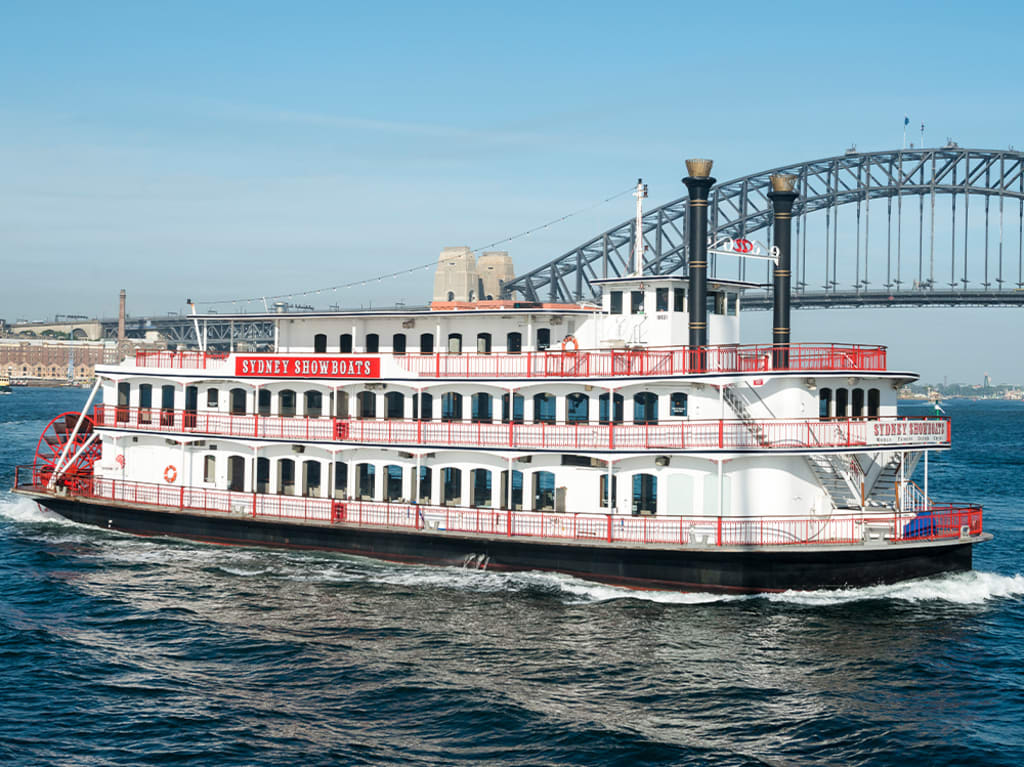 sydney lunch cruise
From a brutal penal colony to one of the most luxurious cities in the world, Sydney has come a long way. Brimming with a diverse population, a vibrant culture and a slew of natural wonders, Sydney is a land of endless possibilities. You could spend a couple of months here and still discover new things to do and see. Vast sandy beaches, scenic cruises, A1 restaurants and bars, colourful shopping scenes, lively museums and art galleries beckon those searching for an enlightening travel experience. Here are our top picks or attractions that closely resemble Sydney.
Traverse the Harbour on a Cruise
Housing two of the biggest landmarks of the nation, a slew of tourist attractions and numerous fancy diners, Sydney Harbour is one of the major drawcards of the city. If you're looking to spend time on the harbour, learning a bit about the city's history, and fancy a luxury experience out on the waters, then a Sydney lunch cruise is your best option. Combining an exquisite cruise and dine with a breathtaking sightseeing experience is what lunch cruises are all about. Soak in everything from the iconic Opera House, Harbour Bridge, Luna Park and Fort Denison, among others, all the while savouring a freshly prepared lunch menu. Even though there are numerous vessels for you to choose from, the authentic paddlewheeler stands out due to its old world charm and wrap-around verandahs. A Sydney Harbour cruise dinner on this unique paddlewheeler makes it even more special by adding a live cabaret show to your experience! Pretty swell for a night out right?!
Explore the Rocks
Sydney's and Australia's days as a convict colony began in The Rocks with a shanty town. The rich culture and history of the city is exemplified in the many buildings and colonial-age architectures that stand tall here. The reputation it possessed in its earlier days can be seen through these historic buildings and cobblestone laneways, with some of them still operating as pubs. Dubbed as "the best rooftop garden in the city", Glenmore is a good stop for a drink or meal, while the Rocks Discovery Museum is a one-stop wonder from where you can learn about Sydney's varied heritage. For a more interactive experience you can hop on the Ghost Tours after 6pm, where you will be guided through some of the historic sites of the area, unravelling the mysteries and dark secrets behind each one of them!
Stroll Through Royal Botanic Garden
Sydney's impressive blend of modern architecture and natural wonders is one of the highlights of its staggering tourism. This is exemplified through the very location of the Royal Botanic Garden, right next to the Opera House and The Domain. This massive-scale garden is a heaven for nature lovers, containing more than 7,500 species of both native and exotic plants. This is a popular picnic spot for the residents and a famous route for morning runners and even for people looking for a quick escape from the busy city life. Inside you can come across the Tropical Centre, the Rare and Threatened Species Garden which includes a Wollemi Pine (dinosaur tree) and if you're up for it, you can always hop on one of the free-guided tours that will take you on a journey through the Aboriginal heritage of the land.
Learn to Catch a Wave
Maybe you've watched too many reruns of Bondi Rescue or maybe you're inspired by the Olympics, but regardless, surfing is something held close to the hearts of Sydneysiiders. A great way to blend with the locals is to take it to the ocean and ride those waves! And even if you're not a professional, you can book in for a class at Bondi, which goes through the essentials of surfing. With the help of the experts, you will be riding those waves like David Hasselhoff in Baywatch in no time!
Reader insights
Be the first to share your insights about this piece.
Add your insights