Best Road Trip Found Drinks (UT, CO, NV edition)
Cold Brew, Kombucha and Coconut Water Rated on CO, UT, NV road trip!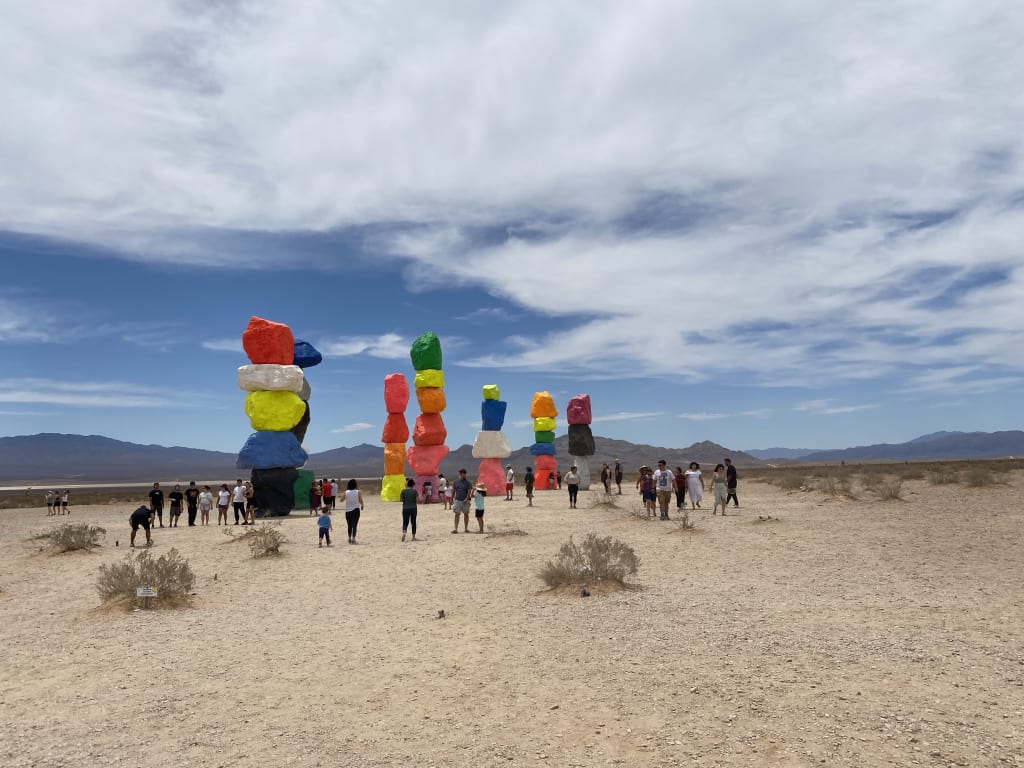 Seven Magic Mountains, NV
Ever wonder what brands of Kombucha, bottled Cold Brew, Coconut Water and more are the best to find at the gas stations on your next great American roadtrip?? This blog will outline our ratings for the top bottled drinks to get while you're refuelling your car!
—————————
Cold Brew
Kombucha
Coconut Water
Tea
—————————
COLD BREW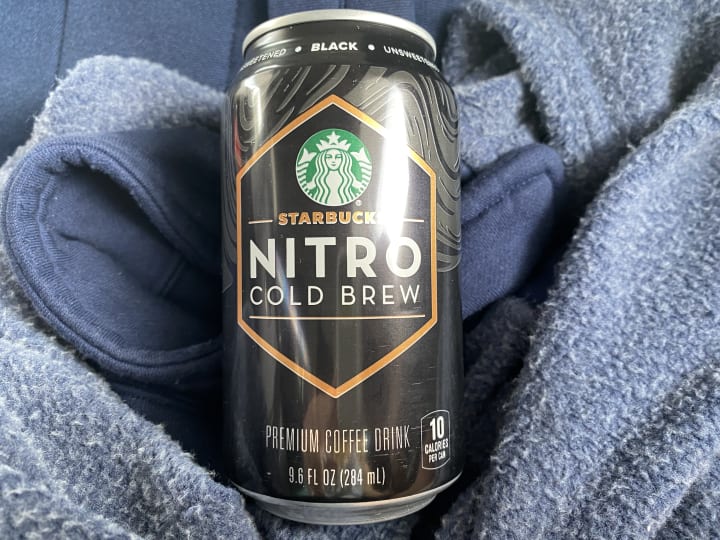 Nitro Cold Brew, Starbucks
A tad bit chocolatey with a metallic taste from the can. I prefer the starbucks nitro cold brew from the tap or in the glass bottle. However, it isn't bitter at all. It's not a downing cold brew either. The packaging is simple to fit the name brand of Starbucks. The black and gold together immediately makes it stand out amongst all other drinks.
Overall score: 3/5
RISE Nitro Brewing Co.: Oat milk mocha- nitro cold brew coffee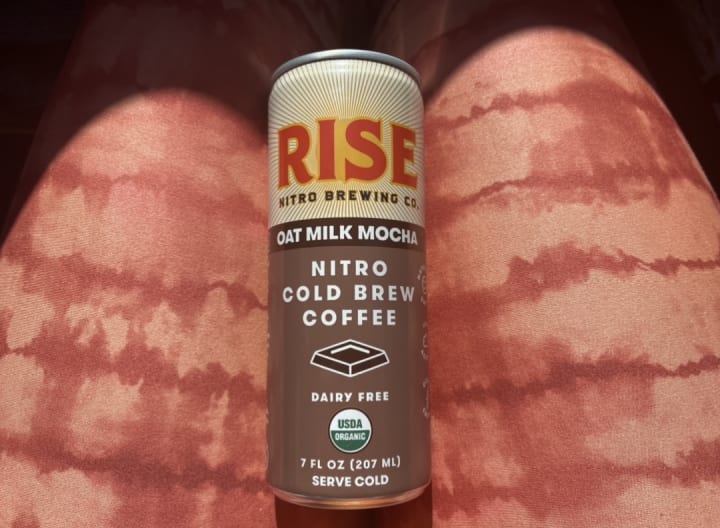 This one was the right amount of nutty, sweet and chocolatey! I drank it very fast, however it's caffeine content is lower than pure cold brew. The font of the label is simple and easy to read. I also like how they have dairy free in front and center.
Overall score: 4/5
Juice Farm cold pressed organic: Ying Cold Brew Coffee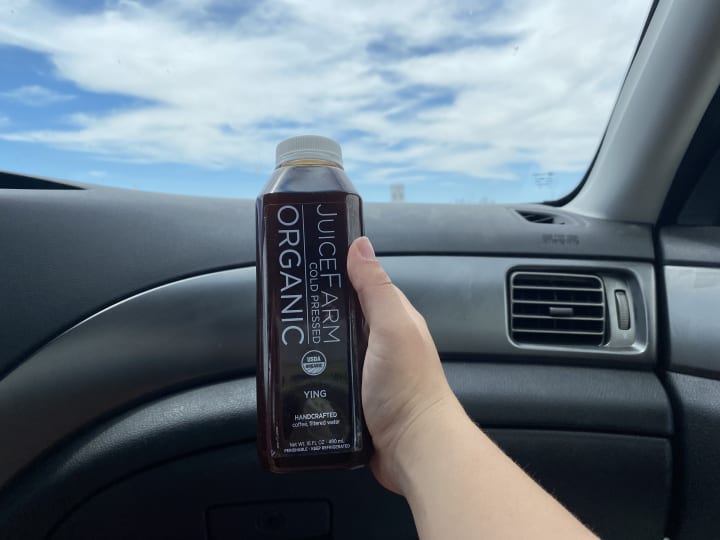 This is a filtered coffee at a juice bar. It's a bit bitter for my taste, but I still enjoyed the chocolatey aftertaste. This is found in the Venetian Hotel and Casino next to the Grand Luxe Café. It's hard to find but worth the search. Not only do they have this coffee but they have amazing smoothies and juices too.
Overall score: 3/5
KOMBUCHA
Levity Master Brew Kombucha: Pineapple Peach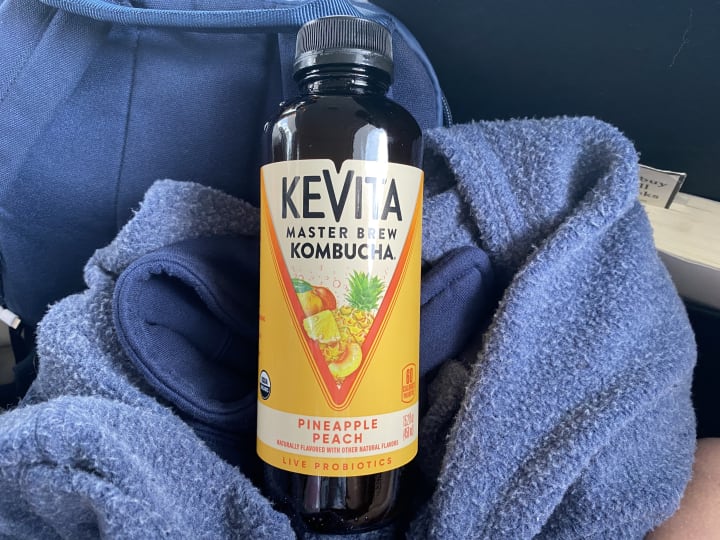 Right mixture of acidic and sweet, but not sickly. It's a bit vinegary. The pineapple taste is a artificial! This is not one I will remember, but it's not terrible. Upon finishing, it got more and more vinegary and overall unpleasant.
Overall score: 2/5
Brew DR Kombucha: Super Berry
The effort that goes into the packaging is truely appreciated! It makes choosing a flavor much easier based on the drinker's preference for what they want from their beverage. It's label even notes its fruity, spicy, floral and herbal content! I would say that this is a good introductory kombucha of good quality.
Overall score: 4/5
COCONUT WATER
Harmless Harvest Organic Coconut Water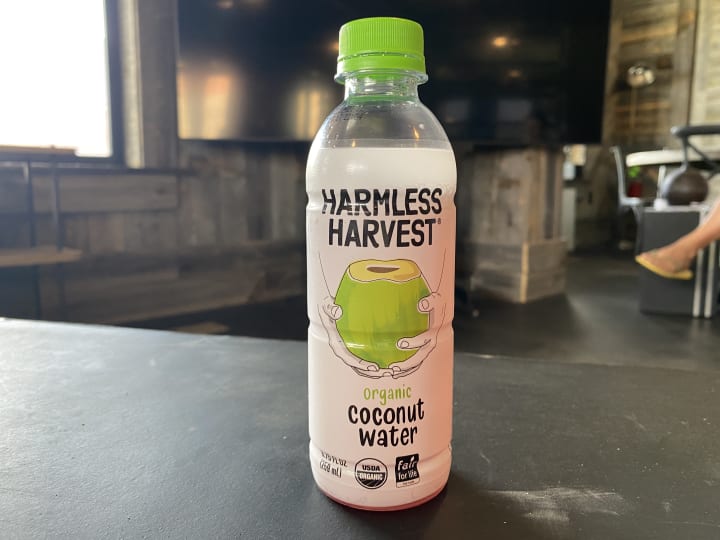 This brand is my ultimate favourite coconut water. It's pink … NATURALLY! The label is informative and recogisable. The flavour is the right amount of sweet and nutty! And it has only one ingredient: coconut water!
Overall score: 5/5
CoCo Joy: Sparkling Pomegranate Coconut Water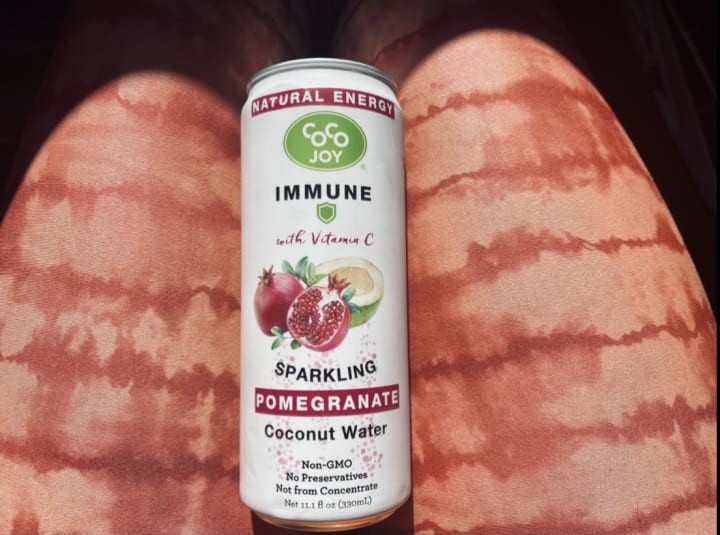 This brand is sweet and bubbly! It definitely gets your taste buds tingling. Each sip was better than the previous one! Its only down fall is the 21g of sugar (9g of which is added sugar). Added sugars are fine, especially when you are wanting an energy pick-me-up, but if you drink this coconut water a lot, the sugar content verges on excessive for your health. This is a once-in-a-while type drink.
Overall score: 4/5
TEA
Pure Leaf Unsweetened Brewed Tea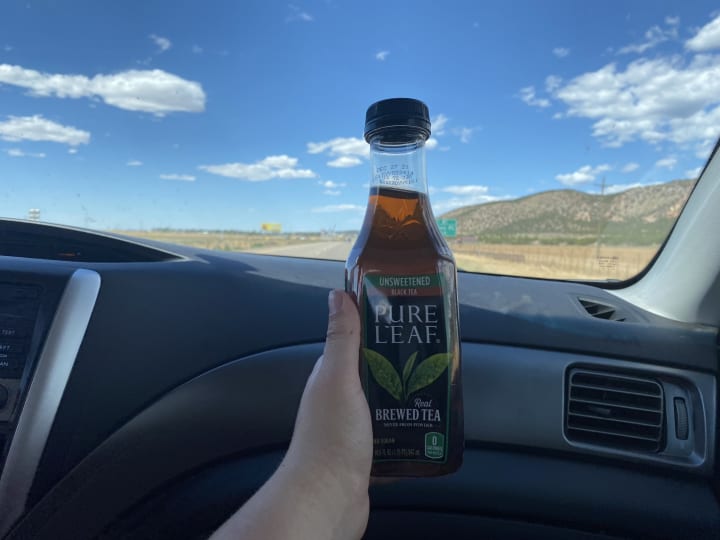 This tea was the perfect blend of bitter and herbal. It tasted like a freshly brewed tea and was exactly what I needed. It does have caffeine too. However, due to its plastic bottle, if you leave it in the heat, the flavour alters. It is refreshing and tasty and does not contain any added sugars. You can choose from a variety of flavours, like lemon or sweet tea, which do have added sugars. So your choice of flavour will depend on your choice of sugar content.
Overall score: 4/5
—————————
If you enjoyed this blog post and story, be sure to check out my other travel posts, poems, fiction stories, recipes and more!!
Insta: @issieamelia
Twitter: @issieamelia
review
Getting her Masters in Creative Writing, Publishing and Editing!!