Best Restaurants in Sydney that You Should Visit At least Once
There are some restaurants in Sydney that promise to impress you. Here's a list of the best restaurants in the city you shouldn't forget to visit.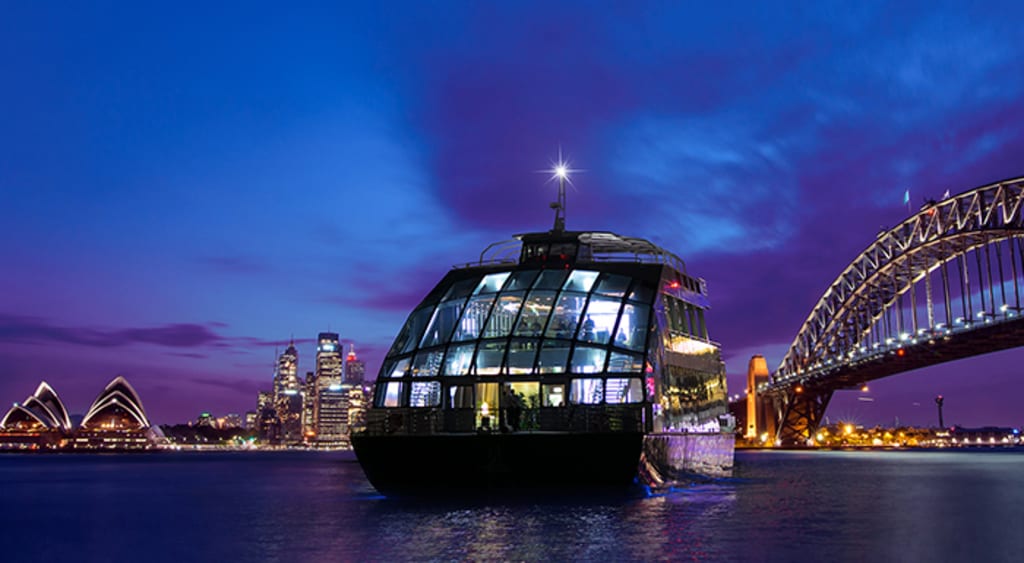 An outstanding quality of Sydney is that it has no shortage of places to eat out. Even when things got out of hand as the pandemic hit us, the restaurants in the city remained resilient enough to experiment with fun, creativity, flavour and value for money. Here's a look-see into the best restaurants in the city that are apt for a visit during these difficult times.
Sydney Harbour Cruises
These floating restaurants in Sydney offer a splendid dine-with-a-view experience combining sightseeing and dining at an affordable rate. Hop aboard a dinner cruise in Sydney for a relaxing trip across the harbour. Evenings on Sydney Harbour are the prettiest and a dinner on board one of the luxury cruises is a perfect way to embrace the night vibes at the harbour. A harbour cruise dinner is rather a romantic experience that you'll find on the bucket-list of a majority of travellers across the world. From seated and served deluxe menus to lavish buffets, these cruises offer a range of dining options on board. All dishes are prepared by experienced chefs to ensure the best quality of food served to you. Book your tables today!
Sixpenny
Sixpenny is one of the best and most cherished restaurants in Australia that features an intimate and unpretentious ambience which makes you feel right at home. This understated dining room in Stanmore serves a rustic and heartwarming degustation menu. The ingredients used by the chefs here are simple vegetables, skillfully given an unbelievable makeover with a familiar tinge of homeliness. The friendly staff at Sixpenny is sure to make you feel all the more at home. Visit Sixpenny today for a wonderful experience you'll cherish for a lifetime.
Sean's Panorama
Lovingly called 'Sean's', this restaurant in Sydney serves comforting home-style food that incorporates modern tastes too. The menu here keeps changing every day with respect to what is available from their farm harvests in Bilpin. The menu includes everything from seafood, poultry and freshly baked breads. The eatery also offers amazing views of Bondi, Australia's most famous beach. The waiting staff at Sean's has a deep knowledge of their organic ingredients and wines. On your next visit to Sydney, make sure you go to Sean's for a homey meal and dynamic wines from New Zealand.
LuMi
LuMi Dining is situated atop Wharf 10 with an enchanting view of the postcard-perfect harbour with an equally impressive menu to match. It has a set menu with four courses for lunch and eight for dinner. LuMi celebrates luxury and believes in offering you the best of what you pay for. They never think twice about serving you another heavy-handed helping of cream. The restaurant has a quote etched to its sliding glass doors which say, "You are confined only by the walls you create". And the irony isn't lost when you find these doors flung far open on a warm summer night. This seamless dining experience has no constraints and it's a fitting metaphor that the restaurant upholds.
Hubert
This dazzlingly romantic in Sydney is located on 15 Bligh Street with a vintage setting. With its grand wooden-panelled front food and cavernous interiors, the restaurant reflects a postwar France. Dining at Hubert is akin to an indulgent theatre experience as each dish narrates a beautiful tale of flavours and it's worth it all. If you're hunting for a date spot, Hubert is the best option for you. Come in here for a moulded champagne or fruit jelly and cream, an adults-only item on their menu.
Head over to any of the above restaurants in the city for a unique and unforgettable dining experience.