Best Hikes in Utah
These are the best spots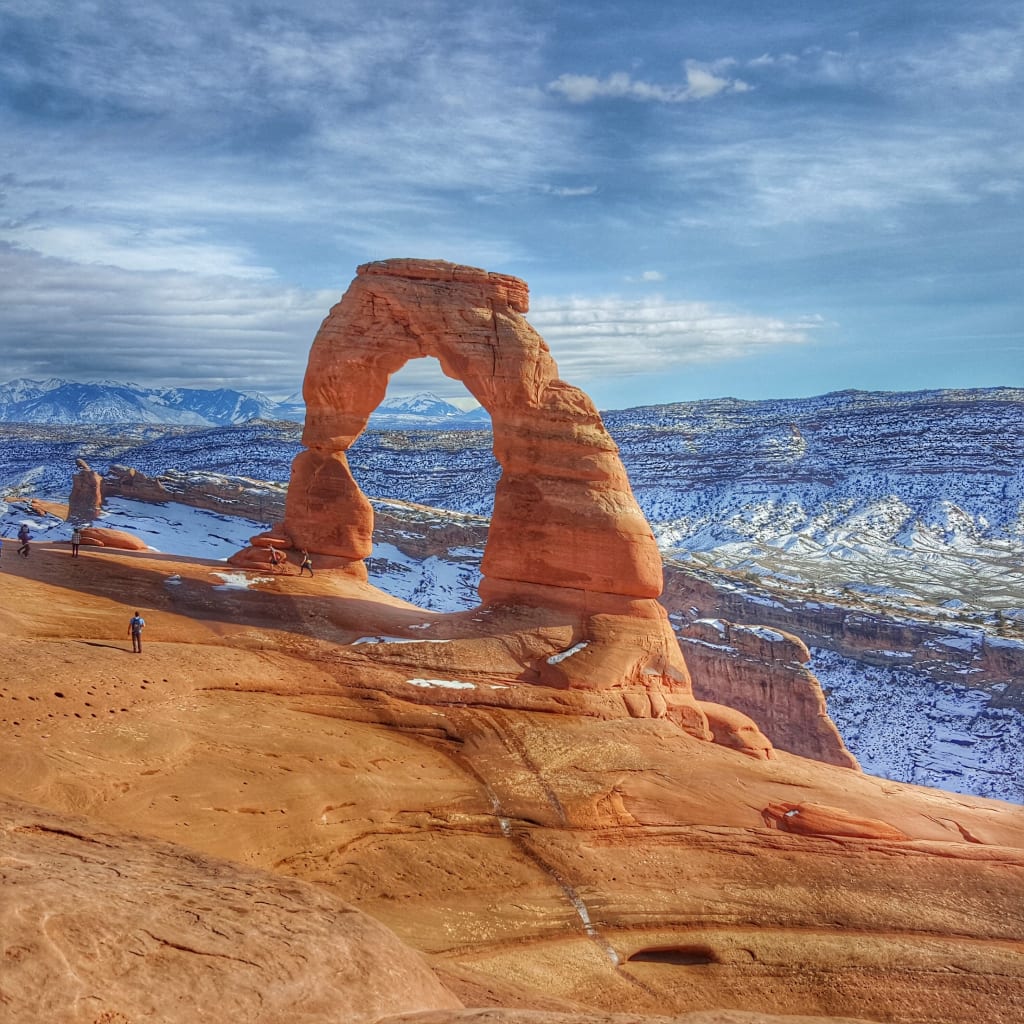 Everyone knows Utah is a great winter destination. After the 2002 Olympics, our snow became forever famous for winter sports. Skiers and snowboarders are some of the state's main tourists. However, if you aren't a fan of snow, what can Utah offer you? Hiking in gorgeous mountains or through Arches National Park is proof that there are fun things to do in Utah all year long. There are fun hikes for all ages. Utah is home to many national and state parks with an array of mountain ranges. There are limestone ranges, sandstone ranges, red rock ranges, and more. Whether you're a seasoned adventurer, or just starting to hike you'll find the perfect hike in Utah.
Angel's Landing
In Zion's national park you'll find the most popular hike is Angel's Landing. The 4 mile hike covers steep switchbacks and sheer cliffs. This hike is not for those afraid of heights, as a long stretch of the hike includes steep cliffs on both sides of the trail. Although this hike can be pretty busy with tourists, the view of the main canyon from the top is well worth the climb.
Devil's Garden
Experienced hikers only! In addition to seeing seven of Arches National Park's incredible arches, one of which is the largest in the park, this one is much more adventurous. After a flat, easy walk to Landscape Arch—the first arch on this hike—things start getting really fun. You won't find many tourists on this trail as you climb up and down sandstone fins, and onto overlooks. You can even climb into Partition Arch! You'll cover about eight miles to see all seven arches. Devil's garden is a beautiful, scenic hike, perfect for the daring, experienced hiker.
Buckskin Gulch
Not a fan of heights, but not afraid of small spaces? Buckskin Gulch may be perfect for you. With 15 miles of stunning slots, this hike is enjoyable, because of the obstacles you face. You'll be scrambling over rocks, and wading in water. This is the longest slot canyon in the world. Many people just hike a section and then turn around, but if you're ready for some backpacking, you can hike the whole thing. You do need a permit to hike this one though, so plan in advance!
Delicate Arch
You can't talk about fun things to do in Utah without hiking. And you can't talk about hiking without talking about Delicate Arch. Other than the amazing snow for skiing that's what we're known for. It's on our license plate after all. The hike to Delicate Arch is a moderate three mile hike. Be careful with small children! Although many people bring their children to hike this one, there are several steep drop offs you hike by, so keep them close. That being said, it's not an overly dangerous hike. This is an easier hike than the others mentioned. It is a good hike for beginners who want a moderate workout, or experienced hikers who want something a bit easier. Although it may not be challenging, it's well worth stopping by.
Summer or Winter you can find fun in Utah
While these are only a few of many, these are some of the best hikes in Utah. Be sure to do research on any hike you may take in Utah to make sure you have the correct equipment. You can see the stunning arches and red rock in southern Utah for yourself. Find your favorite by hiking them all! Whether you are a seasoned hiker with years of experience, or just wanting a fun day trip, Utah is the place to go.