Best Christmas Gift Ideas for people who love 'Experiences'
Experience gifts ideas like a Christmas cruise experience on Sydney Harbour, skydiving, surfing, etc. are worth trying.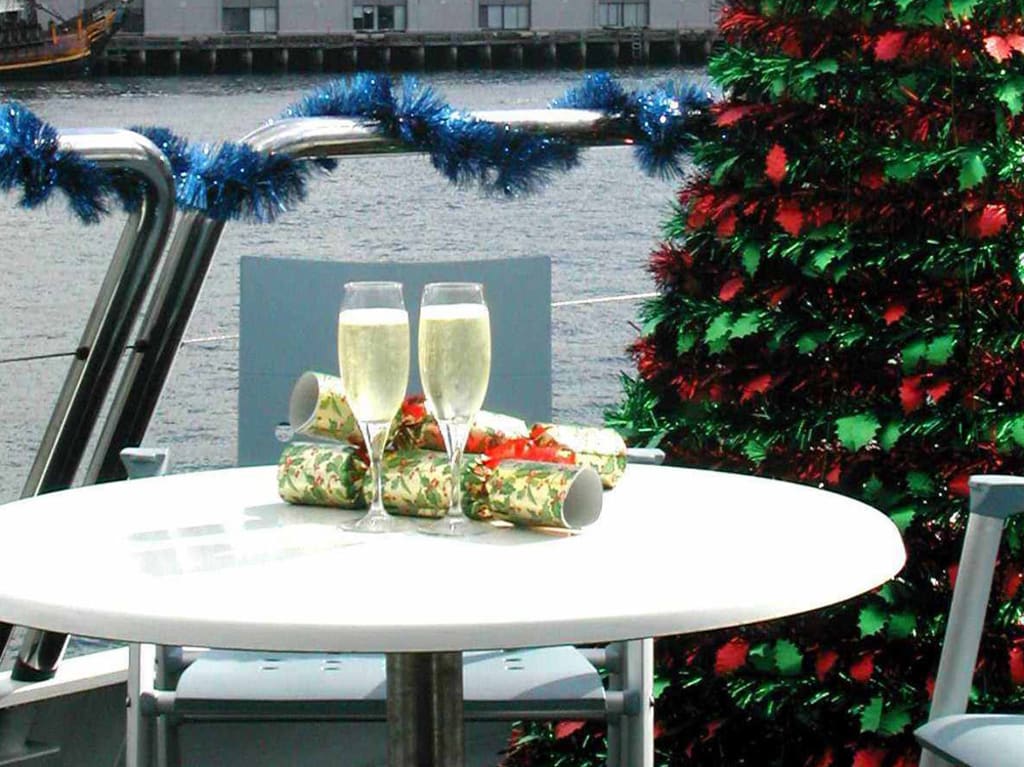 ".. it's Christmas time, mistletoe and wine,
Children singing Christian rhyme
with logs on the fire and gifts on the tree,
a time to rejoice in the good that we see…"
Well, the season of gifts and goodies, jingle bells and jolly smiles beckons… but instead of being thrilled, your brows furrow…
You've spent a couple of hours scurrying through souvenir shops. Another 45 minutes Googling the best Christmas gift ideas. And, even after racking your brains for three hours, you're absolutely clueless. After all, Christmas gift-giving tradition comes with its own challenges!
Thinking outside the box, while choosing the perfect X'mas surprise, can be tricky.
If traditional gifting ideas like perfumes or scented candles don't appeal to you anymore – why not gift an 'experience' this season? 'Experience gifts' is a beautiful way to personalise Christmas presents. The best part – they are cherished for a lifetime!
Being a nervecentre of exciting activities, Sydney spoils you silly when it comes to choosing a Christmas experience gift. We have listed the top Christmas gift ideas for people who love experiences in Sydney.
1) A Christmas Day Cruise on Sydney Harbour
Sydneysiders can never get enough of the globally adored Sydney Harbour and her pristine waters! A Christmas lunch cruise in Sydney is an ideal experience gift idea for Christmas. It is a one-of-a-kind 'drink and dine' experience on the Harbour, complete with exquisite waterfront views.
Sipping on sparkling wines, cruisers love sailing past heritage landmarks such as the Harbour Bridge, the Opera House and other attractions. Moreover, the experience delights passengers with a delicious festive platter. Attentive waiters ensure a comfortable dining experience on a Christmas Day cruise in Sydney.
Icing on the cake – one can capture these fun-filled Christmas moments amidst scenic backdrops forever, thanks to the many photo ops on the cruise!
2) Skydiving
A skydiving gift voucher is a dream-come-true for adrenaline junkies in Sydney. Freefalling in picturesque locations like Picton, Wollongong, etc., participants enjoy breathtaking views of the earth below. Choose from various gift options like the tandem skydive, skydiving over a beach or jumping out of a plane at 15,000 feet! Wollongong is the only beach skydive that amazes you with excellent bird's-eye-view of the Sydney cityscape and also her spectacular beaches!
Be it amateurs, intermediate or experienced skydivers – Sydney offers customized activities for every thrillseeker.
3) Hot Air Balloon Flight
Still not convinced if a skydiving gift coupon would be the coolest Christmassy surprise? For people with a penchant for flying, a hot air balloon flight gift voucher would simply be delightful!
Soaring over awe-inspiring horizons overlooking the beautiful Macarthur area of Sydney, the recipient will be ecstatic with joy. The region is located in the picture-perfect Camden Valley. Thanks to the favourable climatic conditions, the place is perfect for this activity.
The region is 70 minutes away from the main city centre of Sydney. Australia's first commercial balloon flight had taken place at this very place, over 40 years ago!
4) Surfing at Bondi Beach
But what if your special someone is not crazy about flying or even cruising – instead, is a complete water lover? Relax. We have the coolest idea of an experience gift in this case.
Gift the person a 'Bondi surf lesson' this Christmas.
Nothing can be more fun than riding over the waves on a bright, sunny morning in the holiday season! It's a fun activity for beach lovers. Professional surfing coaches guide participants in this two-hour-long lesson offered at Bondi Beach. Safety rules are communicated to course participants. Surfing equipment including safe surfboards, wetsuits, rash vest and sunscreen are handed over to candidates.
Choose from the above experience gift ideas. And, say goodbye to the stress of deciding on that priceless Christmas surprise for your loved ones!
Reader insights
Be the first to share your insights about this piece.
Add your insights