Best Brisbane Locations Worth Your Visit
Get aboard one of the best Moreton Bay cruises in Brisbane, the best locations in Australia worthy of every penny you spent.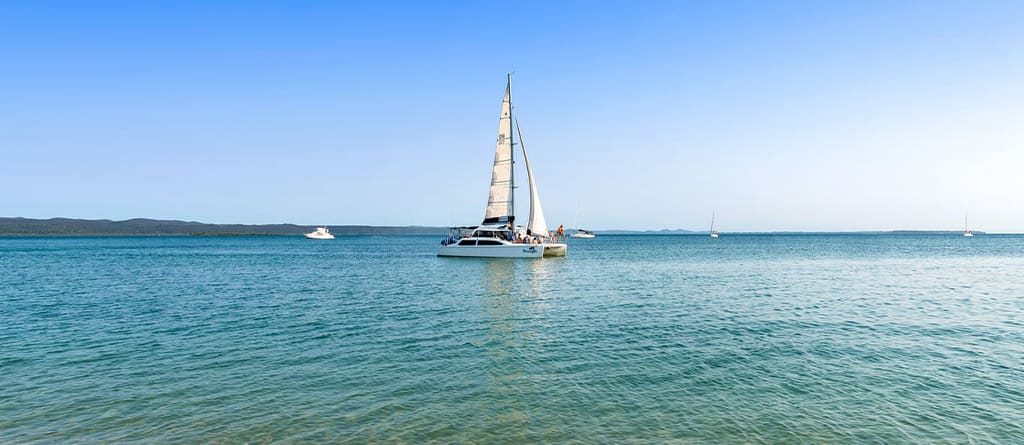 Sydney might be your first choice while planning a trip to Australia, but there are lots of other awesome destinations in Australia to explore. Brisbane, youthful and zesty Australian territory can be identified as one of the best tourist destinations with many enchanting attractions including modern urban architecture, lush gardens, rich culture and cuisine. Brisbane can also be identified as a highly embellished tourist destination with the abundance of street art. You can see the energy and vibe of the path you cross presenting a burst of colour and culture for its visitors. You can see grand street art murals, bronze sculptures, and stencilled graffiti along with some stunning light installations along your way. Here lists some of the best things to do and see whilst visiting Brisbane.
Moreton Bay Cruises
Moreton Bay can be identified as one of Queensland's most important coastal resources because of its outstanding coastal wetland features. There are many cruising restaurants offering the awe-inspiring views of the coastline. Get ready, gather your favourite bunch of friends and sign up for a relaxing and fun island tour with Aria cruises, one of the leading operators offering a range of sailing options at this amazing location. Get on board one of the sought-after Moreton Bay cruises and sail through Moreton Bay exploring a large variety of aquatic wildlife and indulging in some fun-filled water-based activities. You can sign up for stand-up paddle boarding, boom netting, and even beach games. Experience the best views of the Moreton Bay at its finest and catch a glimpse of the shipwreck. You can take in everything along with a delicious lunch, afternoon tea, and beverages.
Saint John's Cathedral
Church visits can be identified as one of the must dos typical of travel itineraries. Brisbane also has something that you shouldn't miss in your itinerary, the popular Saint John's Cathedral. It can be recognised as the only existing building in the Southern Hemisphere with a stone vaulted ceiling. The cathedral was designed in the Gothic revival style and laid foundation in 1901. The cathedral finally completed in 2009 after 100 years and now it is listed on the Queensland Heritage Register. You will be dazzled watching this architectural wonder, an exemplary blend of Romanesque and Gothic style with loud wood carvings, 350 million-year-old limestone, and stained-glass windows. Step inside and see all the wonder by yourself.
Fond of High Teas?
It is evident that Brisbanites are quite obsessed with high teas. Have you ever come across this British tradition crowning in bottomless hot tea and a three-tiered stand rich with self-indulgent pastries and treats? It might have started in England, but this tradition has now quite flourished perfectly with travel. You can taste the luxury of a modern Australian High Tea from Brisbane combined with all your childhood favourites but with a twist. You can enjoy the iconic Meat Pie, Milo, and Lamington transformed into lip-smacking morsels. Be engulfed in the richness of sweet and savoury treats infused with homegrown produce.
Birrunga Gallery & Dining
The Aboriginal culture can be traced in Australia for over 50, 000 years. Try visiting the Birrunga Gallery and Dining located in central Brisbane offering an opportunity for its visitors to engage with the Aboroginal culture through its indegenous art exhibitions, classes, food, and tours. Birrunga can be recognised as the only indegenous owned and operated cultural hub in the Brisbane Central Business District. They boast an assemblage of mixed media artworks and handmade products throughout the gallery. Try reaching out to Birrunga and gain cultural awareness and insights into the language and customs.