Best Babymoon Vacation Destinations
Having a babymoon vacation gives you one last hurrah before your time is totally tied up with a new baby. Here are the best babymoon vacation destinations out there.

One of the newest trends that involves celebrating growing families is the invention of the babymoon vacation. A babymoon is a lot like a honeymoon in many senses; it's a vacation taken together by couples to celebrate their romance and love of one another. They are both romantic vacations that involve a nice respite from the world - however, with babymoons, the couple is expecting a new baby within a matter of months.
Because the couple is expecting, babymoon vacation destinations can't always be as wild as honeymoon locations can be. In fact, it may be better to take things slowly just to ensure that the mom-to-be can keep up. Here are some of the nicest babymoon vacations we've seen - and why the new mom will adore them.
Since we know that travel while being pregnant isn't easy, we decided to stick to the United States for this article. After all, there's no reason why we should subject a new mom to airline food!
Rancho Valencia - Rancho Santa Fe, CA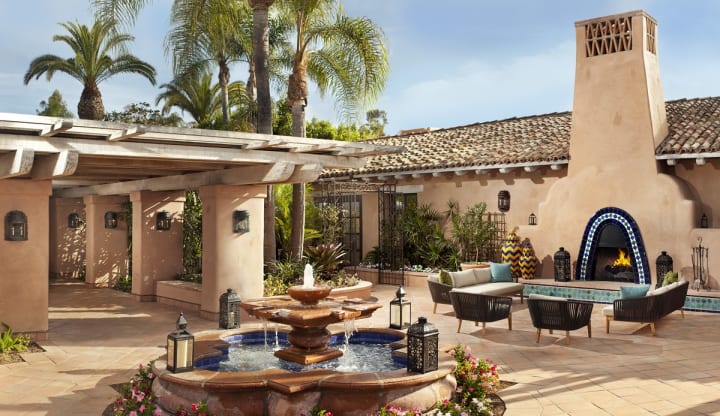 There's something about the wonderful California sun, the fresh air, the the beautiful scenery that can make most pregnancies seem just a smidgen easier, don't you think? Local resort Rancho Valencia has begun to specialize in romantic babymoon vacations thanks to the resort's placid, serene, and overall accommodating vibe.
This sprawling ranch has plenty of romantic getaways for couples, a spa that's perfect for pampering mom, and tons of vacation packages geared towards the couple that just needs a respite between pregnancies. Sure, you might not be able to waddle around on the tennis court, but there's plenty of mellow activities that you can enjoy.
Topnotch Resort - Stowe, VT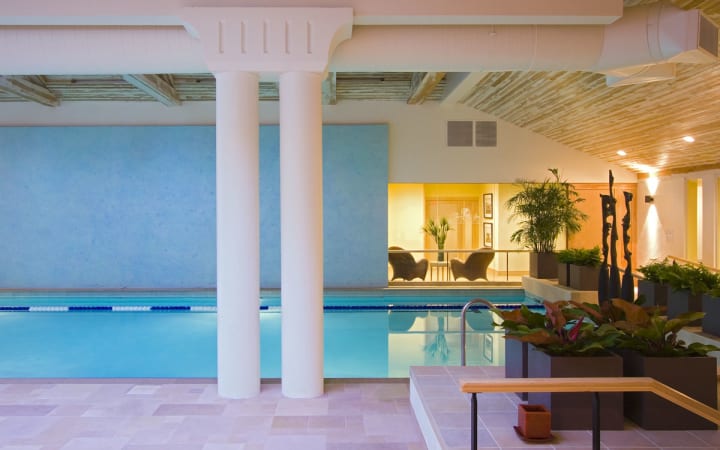 While Vermont might not be as overtly glamorous as California, it's hard to deny how beautiful it is. At Topnotch Resort, moms-to-be get to enjoy wonderful spa packages, sink-in-your-bed mattresses, breathtaking views, and plenty of fresh air.
In the town of Stowe, the new mom and dad can check out cute stores, grab a massage at a local spa, or just eat a delicious dinner at a restaurant. It's worth noting that Stowe is really close to Ben and Jerry's, so there's also that boon in terms of pregnancy problems solved.
Topnotch Resort seems to be aware of how popular it's become as a babymoon vacation destination, so they made a point of having special travel packages and accommodations for the mom to be.
The Inn At Palmetto Bluff - Bluffton, SC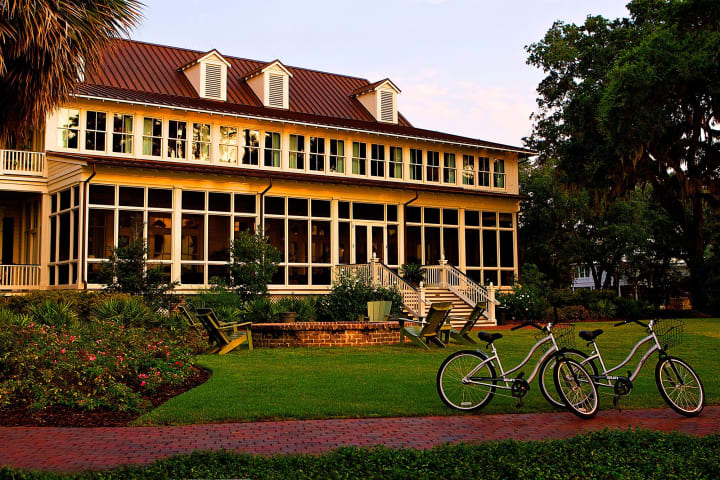 If Southern charm is your style, this is the babymoon vacation destination you've been looking for. The Inn at Palmetto Bluff is designed to feel like home in a Victorian-style mansion, really makes a point of giving you a taste of life in the old school South.
Here, couples get romantic views of Bluffton, plenty of helpings of classic southern cuisine, the option to check out activities around the beautiful nature trails and lakes nearby, and more.
Many offers in this Southern getaway focus on romantic weddings, honeymoons, and babymoons. So, you might meet other couples who are in the same life stage as you here!
Ojai Valley Inn & Spa - Ojai, CA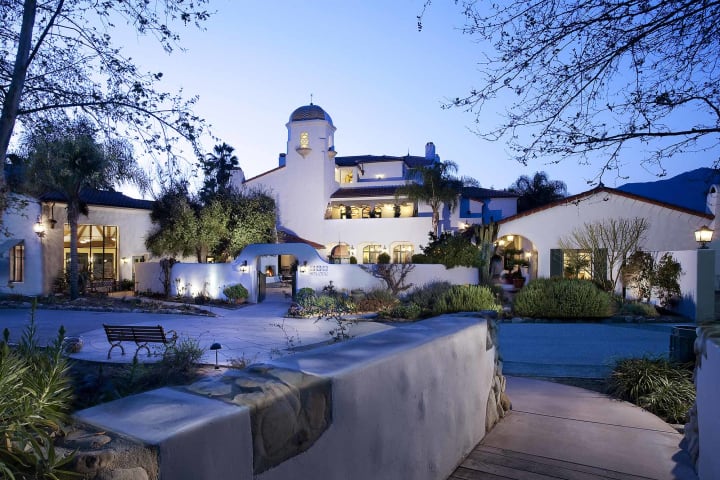 Ojai Valley Inn & Spa is basically the luxury babymoon vacation destination in SoCal, and it's easy to see why. Dry mountain air, breataking views, and very accommodating hotel staff members make it easy to weather through morning sickness here. Travel packages are affordable and are focused on relaxation, pampering, and romance for moms and dads.
Additionally, this venue also has packages that are specifically geared towards expecting couples. Each babymoon package comes with a free Ojai Valley onesie and a special voucher for $100 of goods at the local baby store. Now, that's luxury!
Crystal Springs Resort - Sussex, NJ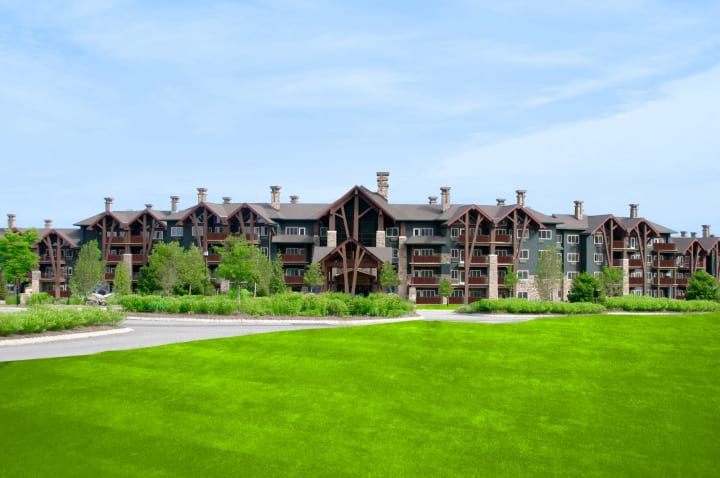 Right outside of New York City is New Jersey's top resort - Crystal Springs. Technically, it's a trio of resorts that each have a different focus. Spas, golfing, and wines all are featured heavily in each resort.
However, when you're looking at a babymoon vacation, your best option is probably going to one of the more spa-heavy destinations at Crystal Springs. The Golf Resort section of Crystal Springs is known for having babymoon getaway package offers on a regular basis.
As of right now, the resort offers couples looking for time away from the city luxury massages, award winning spa trips, mouthwatering cuisine, and yes, yoga for moms to be.
Better still? Babymoon vacation packages come with free cider instead of champagne - a guilt-free indulgence that makes you feel like you're boozing it up without the alcohol.
Amangiri - Canyon Point, UT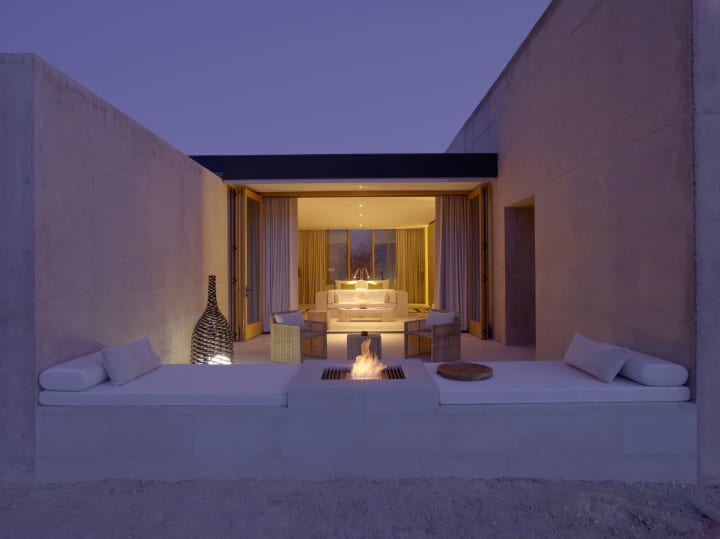 In terms of sheer beauty, it's really hard to beat Amangiri, Canyon Point's most luxurious resort. Infinity pools, beautiful views of the desert plains, and some of Utah's most elegant architecture make this place a must-see, even if you aren't having a baby.
Outdoor activities like yoga, hiking, stargazing, and even horseback riding make this checking out aerial views in a private plane can happen here at any moment. But, in terms of babymoon packages, you don't have to worry about too much exercise potentially tiring out the new mom.
The babymoon-focused vacations offered at this destination are all about pampering, wellness, and just getting the quiet pause before the storm that is motherhood. And, I think we can all appreciate that.
Little Palm Island Resort And Spa - Key West, FL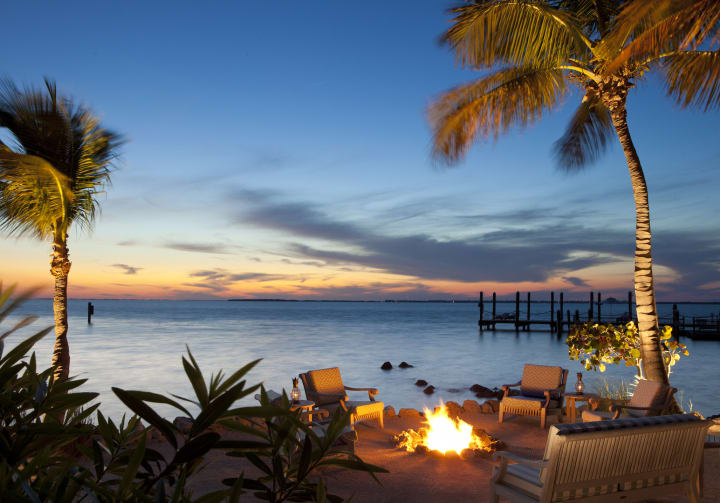 Want to enjoy an island babymoon vacation? Worried about morning sickness killing your love of the area? Well, this treat may be a good place to go.
Little Palm Island Resort and Spa, which is located right on the outskirts of Key West, makes it possible to go to the beach resort of your dreams, soak up summer sun, and also just enjoy island-style views. The trip, which can be taken via seaplane or boat, is short enough to be tolerable - and the sights are gorgeous.
Ranked as one of the "20 Best Resorts In The World" by Forbes, this wildlife-rich private island resort is a surefire way to make sure that the mom-to-be gets the pampering she deserves.
The Westin Kierland Resort And Spa - Scottsdale, AZ
If there's one hotel chain that really seems to understand the concept of a babymoon, it's the Westin. The chain's Scottsdale-based resort has babymoon vacation packages that really, truly cater to the mom with symptoms most typically sparked by pregnancies.
Family-friendly babymoon activities included with their babymoon package include cider making and build-your-own sundaes. Couples also get special spa massages, including a prenatal treatment for the new mom.
Additionally, there's a 24-hour chef on staff so that mommy's cravings will be satiated regardless of the time of day it is. Needless to say, this might just be a pregnant woman's favorite babymoon destination ever.
The Lafayette Inn - Easton, PA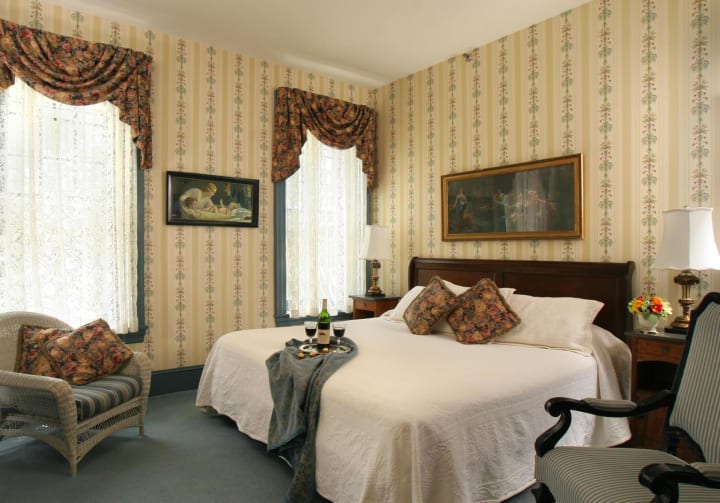 In terms of family destinations, it's really hard not to love Easton. This is right near the Crayola Factory, and has a ton of awesome places that are both romantic and pregnancy-friendly. The homey Lafayette Inn has great rooms with plenty of space, a nearby spa, and beautiful scenery of the Pennsylvania woods.
The babymoon package comes with homemade cookies (YUM!), spa products for mom, a massage for both parents, and a special welcome gift for the baby. Needless to say, this low key and affordable babymoon vacation might be just what mom needs.
list
travel advice
travel tips
couples travel
Socialite and dating guru Mackenzie Kennedy knows all about the inner workings of people and society as a whole. It's not only her lifestyle - it's her passion. She lives in Hoboken with her pet dogs, Cassie and Callie.
Receive stories by Mackenzie Z. Kennedy in

your feed