Guides
Beautiful Ocean City, MD
You'll definitely want to visit...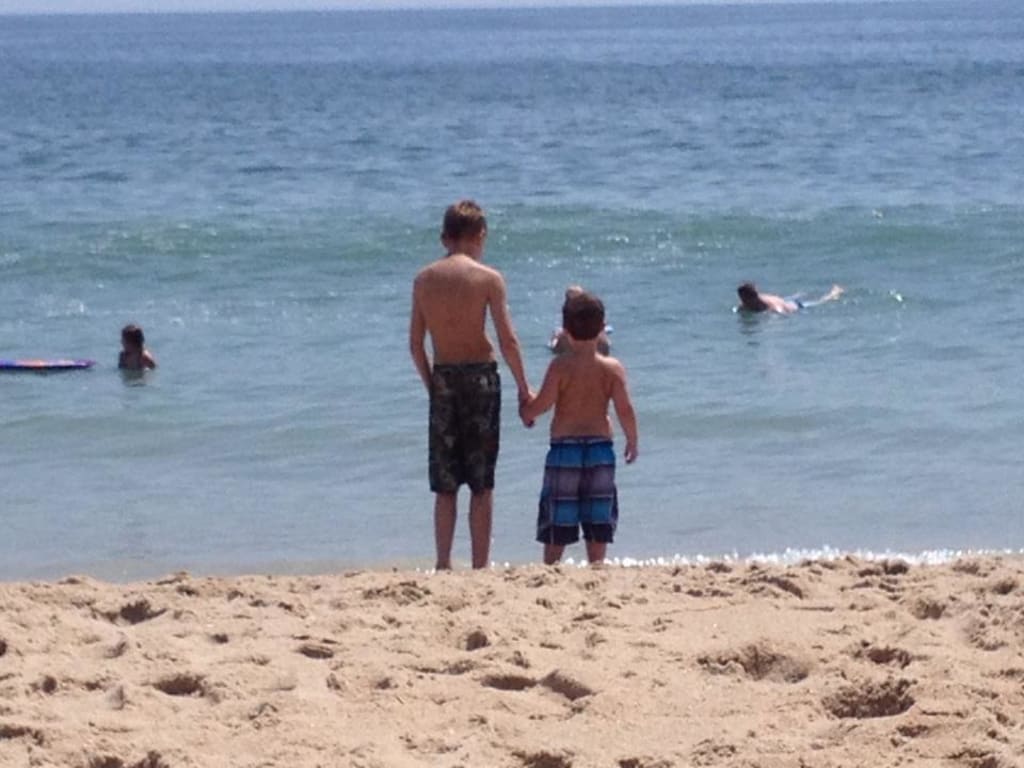 Imagine it. Sitting on the warm sandy beach with a drink and a book, occasionally glancing up to watch the kids ride the waves into shore. Beautiful blue skies with just the slightest ocean breeze keep the heat at bay. Watching the sunset from the balcony of your condo is amazing. This is what my family waits for every year. We love visiting Ocean City, Maryland. It's about a 5-hour drive from most parts of the Hudson Valley. We usually make it a longer trip and stop at different places along the way.
Ocean City is the best location for "a little of everything." It's a good combination of peaceful excitement. Mini golf is at an abundance in Ocean City. It can be quite annoying when you have a child that is obsessed with playing mini golf but there is so much more to distract from that. Whether you're staying in a hotel or a condo on 27th street or 145th street, there are always activities within walking distance, including the beach.
One great amenity that my family took advantage of is the boat rides. One year, we tried a speedboat ride, The OC Rocket. It was bouncy but fun. My youngest son was a bit scared at first but he loosened up. It was quite adventurous, something that we've never done before. Occasionally, we got splashed by the surf as the boat bounced. Then, we stopped to watch the dolphins. Awesome! Also, we took advantage of a pirate ship ride, The Duckaneer. This one was navigated by "real pirates." It was extremely interactive and exceptional for the kids. Even I liked it. We got our faces painted like pirates and there was an "attack" by an enemy pirate in a speedboat and we were shot with water guns.
If you're looking for even more adventurous and daring, you can hitch a ride on a jet ski or practice your parasailing at the numerous piers and boat rental shops that Ocean City has to offer. Of course, surfing is huge! They have free surfing and many shops offer private lessons to beginners.
Like fishing? Ocean City has you covered. Deep sea fishing, pier fishing, charter boat fishing, lake fishing, it's all there! Even crabbing. We love crabbing!! They are so cute. We make a competition out of it. Who can catch the most crabs during the day? We never keep them but it's fun to watch them and catch them. Our favorite crabbing site is Assateague State Park.
Assateague State Park is a short drive from Ocean City and is home to the wild horses. They roam around free and are beautiful to watch. Signs are posted to advise you not to touch them or feed them because they are wild and not trained and can be spooked easily. Once, we saw one laying down on the side of the road. Many people, including us, stopped out of concern for the horse. We thought he was sick or worse yet, dead. It was an odd place for a horse to lay down. Fortunately, he was ok. Just tired, I guess, and he wanted to rest. I'm sure he was a bit upset that his nap got interrupted.
On the way out of town, we've visited the outlets in Delaware and Jungle Jims Water Park. The water park was awesome! The lazy river was lazy with just enough current so that you could totally relax and it would push you along. It's a small water park but I think that makes it so much better. The water slides were great, and the wave pool had just enough waves. We all had a blast. Even my teenager had a good time. You know how hard it is to please a teenager, so I feel pretty good about that. We didn't want to leave but had to get on the road if we wanted to be home at a decent time.
We've had experiences staying at a hotel and a condo. The first year we went to Ocean City, we booked a hotel right outside of the city (Econo Lodge). It was horrible!! Dirty, smelly, broken appliances, fixtures. I didn't even want to bring our stuff into the room. We drove through Ocean City and found a great hotel and booked there. It was awesome. The Fenwick Islander, it's called. We explained our situation and the manager was very understanding and accommodating. It was just enough room for us: walking distance to the beach, beautiful pool that overlooked the bay and walking distance to so much. We stayed there for 2 years in a row. Then I was looking at finding ways to save money while on vacation. I checked out renting a condo, so we could cook our own meals and save money on eating out. I found a beautiful condo to rent. It was 150 feet from the beach, right in the heart of ocean city. It did not have a pool but we still had a blast. We allowed ourselves to eat a few meals out and the rest we cooked. Nothing extravagant but it still saves money.
One meal we allowed ourselves was a dinner at Phillips Seafood and Buffet. It's an all you can eat buffet. It's delicious! There are all kinds of seafood, including, sushi, crabs, shrimp, scallops, and lobster but they also have pastas, salads, potatoes, and any kind of "kids food" you can think of. One of the best parts for me, the penny pincher, is the "Early Bird Special." If you go for dinner before 4 (they open at 3), you save $4 per person. For a family of 4, that's a huge saving.
Other places we've eaten are the Greene Turtle, The Bayside Skillet, which has an interesting pink décor, The Brass Balls Saloon, The Dough Roller (good pizza) and of course, Ha Ha's Frozen Yogurt.
Another huge attraction at Ocean City is the Boardwalk. What can I say about the boardwalk? The best time to do is early in the morning when the rides aren't open yet. Anyone who has kids understands what I'm saying. These kids are crazy about spending money on rides and games. I didn't plan it that way but the kids and I went early in the morning and we just walked the boardwalk checking out shops (they conned me into buying them expensive t-shirts) and checking out the oddities. They have sculptures made out of sand. They were amazing! Noah's Ark out of sand. Who knew??
Keep in mind that on the Boardwalk and pretty much anywhere in Ocean City, when the sun is high in the sky from mid-morning to late afternoon, you will need the sunblock and water. I could not go anywhere without a baseball cap. The sun is very strong with very little shade. We found ourselves hopping shade to shade to avoid being in the sun. It's a different kind of sun than at the beach. At the beach, you have the breeze from the ocean and the spray from the surf and of course, you can set up your umbrella. My kids and husband love the beach. The first year, my youngest son was afraid of the waves. He wanted nothing to do with it. The second year, he was anxious about the waves and had fun "running" from them. The next year, he had a ball playing in them. Daddy gave Mommy a heart attack by letting him in the ocean without his life jacket. He did well and loved it. We even got to participate in a lifeguard drill. They called everyone out of the water so they could switch shifts.
Also, we made time to visit the go-kart speedway and the "boys" loved riding the go-karts. They pressured me into going on the bumper boards and all of the kids attacked me with the water sprays. I was soaked! But I haven't laughed so hard in a long time.
Here's a warning about parking: Watch where you park! Make sure that you feed the meters sufficiently. Ocean City does not play around when it comes to parking. We received a parking ticket because we could not figure out how to use the meter. Apparently, we did not put enough money in. We paid it even before we left town but it was money that was not in the vacation budget.
There are so many more activities that we want to do in future trips to Ocean City. We try to go every year but don't always make it.
CJ (my youngest son) and I love to sit on the balcony in the evenings and play cards. We play Skip-Bo. Cheese and crackers, diet coke, the sunset, and ocean breeze. What a treat!
Being in Ocean City is like being able to break all the rules. It feels so good, like dessert before dinner breaking the rules. It feels good to be bad. Exciting! Other than the usual traffic, which isn't too bad if you avoid rush hour, I have found nothing that I dislike about Ocean City, Maryland. Even the thunderstorms are beautiful.