Australia Tour Guide : Hobart, Tasmania Edition
Explore the chill town of Hobart in Tasmania and experience its diverse culture by boarding a Hobart cruise or by indulging in other exciting activities!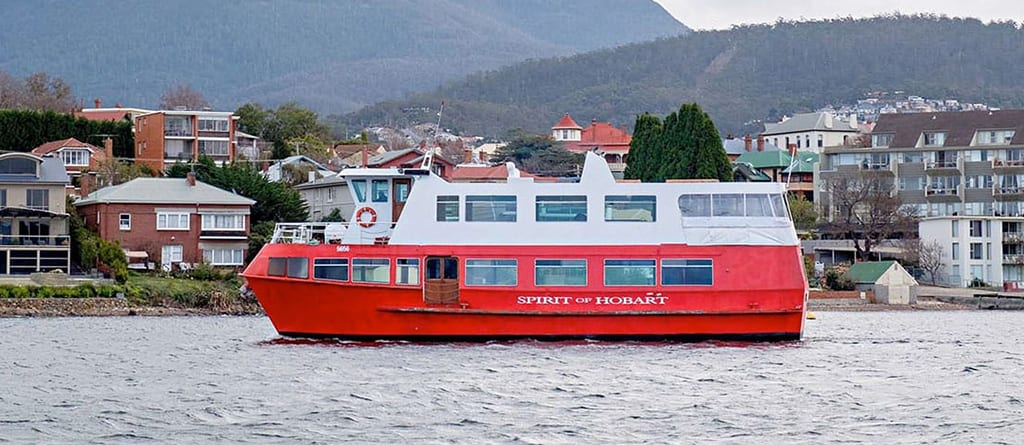 With world-class activities and attractions to offer, Hobart, the capital city of the island state of Tasmania, is a must-see destination if you ever land your foot in Australia. It's a laid back town offering a blend of heritage and lifestyle and even if it's for a few days, exploring the famous Salamanca Place, Museum of Old and New Art and Port Arthur, to name a few, would be enough to let you experience the culture of the city. Here are a few suggestions on how you could spend your days in the capital.
Tour on the Hobart Boat Cruises
Hobart's waterfront location on the River Derwent has made it viable for many water-based activities to thrive upon and one of the popular attractions among tourists and locals alike are the Hobart Boat Tours. There are numerous ways you can spend your time on the waters including sightseeing, lunch, dinner or river cruises. Soak up the stunning views of the city's landscape while savouring lip-smacking dishes prepared from seasonal Tasmanian produce. Make the most out of the city's waterfront location, embark on one of the Hobart cruises and take amazing photos with your loved ones set against scenic backgrounds. If you're visiting with your special someone, go for the sunset cruise as it provides the best ambience, food and views for a perfect date.
Dine at Preachers
Exploring the sumptuous and diverse cuisines when visiting a new city or country is one of the top priorities for any tourists or travellers. Hobart has many places where you can have a palatable course of meal. Located in the Knopwood Street of Battery Point, Preachers, is a great joint for a casual dinner and a craft beer or local wine. You can dine inside or outdoors on the retro-built bus in the courtyard and enjoy a unique experience. It almost feels like you're eating inside a house and the staff are more than happy to let you enjoy a sample of the craft beers before making a choice. Enjoy from a great selection of foods including their famous juicy burgers along with seasoned thick cut fries. If you're looking to further up a notch, visit the Salamanca Market and enjoy top-flavoured dishes, but these are available only on Saturdays, so choose your spot accordingly.
Climb to the Summit of Mount Wellington
Conquering a giant mountain like Mount Wellington isn't as hard as it may sound. The rugged trail and wilderness along the narrow mountain road winds its way to the summit through temperate rainforests and some subalpine scenery. At the Pinnacle, you can enjoy stunning views overlooking the city, the sea and the world-heritage wilderness in the distance. You can even take a look at old photos from the Observation Shelter located here. A walk from Springs to Sphinx Rock offers impressive views of the Organ Pipes, a striking feature of the area and a famous rock-climbing venue. Bring warm clothes as you are likely to be struck with icy winds and changing weather. If you're a tourist and don't own any means of transport, the best choice would be to opt for the Mount Wellington tour from Hobart. Enjoy informative commentary from professional guides as you pass by top sights along the way like Battery Point and enjoy the leisure of pickup and drop.
MONA ( Museum of Old and New Art )
No visit in Hobart is complete without making it to the city's most talked-about attractions. This unique museum offers a private collection of modern art and ancient artefacts which you can interact with through portable touch screen devices. There are also other facilities nearby like restaurants, accommodations, entertainment venues, cinema and library.