Australia Day 2022 | Outdoor Celebration Ideas
Enjoy Australia Day in a unique manner aboard an Australia Day cruise and then head to the Blue Mountains for a perfect closure.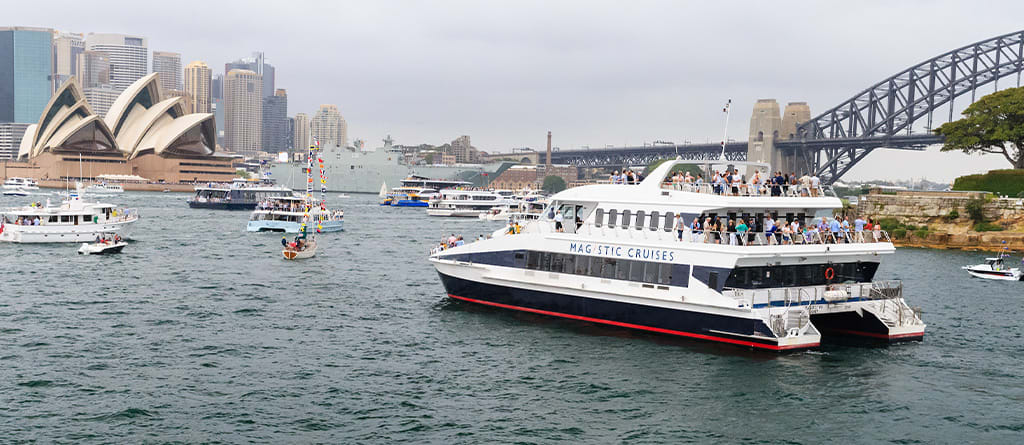 A little adventure is perfect for everybody since we are close to the much anticipated Australia Day celebration on January 26th. Everyone might have plans to celebrate this special day in a truly memorable way. Here lists two best options you can think about to celebrate the national day in quite a unique manner. Choose what works best for you and get ready with your friends and family.
Sydney Harbour Cruises
Sydney is one of the best places to visit in the world since it houses a wide range of tourist attractions which includes beaches, gardens, skyscrapers, parks, party cruises, museums and many more. Celebrate this Australia Day out with your family on one of the best Australia Day lunch cruises on Sydney Harbour and experience a great alternative to regular diners enjoying the best views of the national day celebrations and events up close. Cruises are a star attraction during this time of the year amongst the locals as well as with tourists.
These cruises, with delicious lunch menus and drinks packages, can be identified as one of the perfect ways to celebrate national day in an unforgettable manner. There are various vessels in the harbour each with its distinct features but the budget-friendly and family-friendly catamaran stands out from the rest. It has three spacious outer viewing decks and panoramic windows, perfect for the prime views of the harbour spectacles. Sit back and get energised catching sight of the Australia Day Ferrython 2022 and Tall Ship parade, RAAF Flyover, and a string of harbour events along with the iconic Sydney landmarks including the Sydney Opera House, Harbour Bridge and many more.
And while you're at it, enjoy a delicious unlimited hot and cold buffet lunch prepared freshly by the onboard chefs. These can be enjoyed at the reserved tables with your accompanied group and save yourself from the trouble of organizing and cooking a large meal at home. Leave it to the experts and combine your scrumptious lunch with drinks and beverages available for the duration of the cruise. Get on board an amazing catamaran Australia Day cruise, go home with amazing photographs in the spectacular background and outdo others.
Visit the World-renowned Blue Mountains
The Blue Mountains, known for its dramatic landscape scenery, is a mountain range west of Sydney Central Business District and is one of Australia's naturally created wonders. Hire a car or sign for a tour, explore this thrilling spot in Sydney and let your Australia Day celebration turn out as a next level experience. It consists of over seven parks, waterfalls, villages and steep cliffs spanning over ten thousand square kilometres. The Blue Mountains get their name from the Eucalyptus Forests that produce a natural blue haze by mixing water vapour and sunlight with droplets of oil produced from the trees. You can marvel at this unique phenomenon from various lookouts and viewpoints.
This mountainous region also houses a unique rock formation called The Three Sisters located close to the town of Katoomba. This enigmatic Three Sisters rock formation spot can also be identified as one of the best known sites in the Blue Mountains. Other than walking through the rugged lands and exploring the wilderness, there are a number of adventurous activities you can participate in, which includes, trekking, abseiling, rock climbing, 4WD adventures through the mountains or even riding a bike through the forests. Keep your cameras ready and capture the panoramic views of the Blue Mountain valley in every direction. A day-long tour is the best way to maximise your experience here and if you longing for more, you can always opt to stay the night at Katoomba.