Australia by Car—3 Routes Less Taken
The culture of road tripping is fairly well developed and established in the Land Down Under.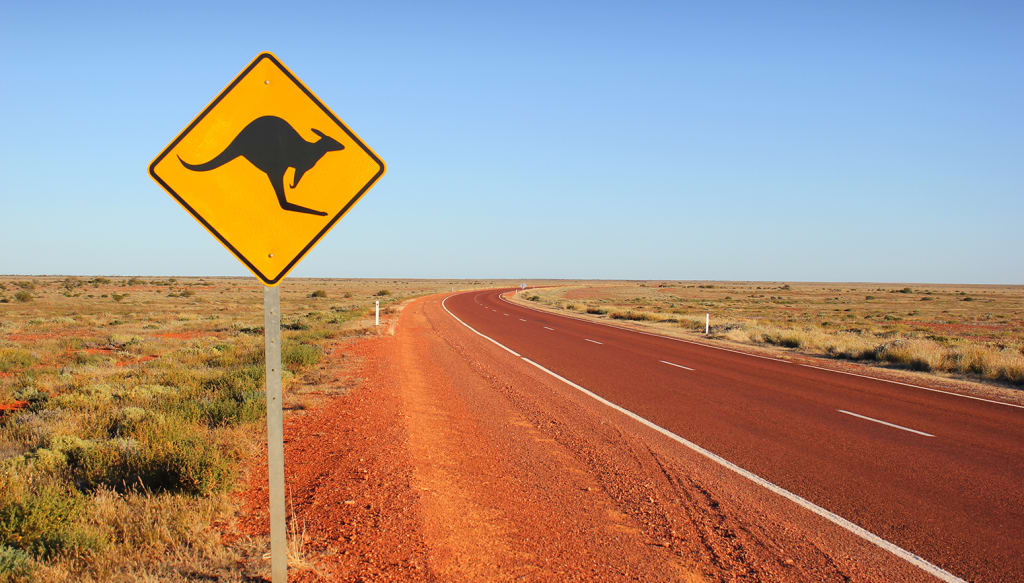 Let's consider for a moment that you have already decided to go on a road trip through the Land Down Under. You don't have to do an extensive Google search in order to find lists of fairly renowned routes that offer some of the most captivating sites on the continent, and wider. However, you may have already covered these routes or you are simply contrarian by nature and yearn to have a go at something more obscure. Here are three routes less taken if you want to explore Australia by car.
Explore the Grove Peninsula.
If you are looking for a unique, crowd-free road trip, then Australia's Northern Territories are a region you should pay extra attention to. The roads are well-kept (even the dirt roads) and they cut through some of the lushest and wild tropical scenery of the continent. The road trip to the Gove Peninsula marries traffic-jam free road with some of the most abundant, beautiful and lush examples of natural beauty. Could it be any more ideal for a laid-back, obscure road trip?
You'll have to organize a few permits for this trip, so you should look online for permits. Once this 'administrative' item is taken care of, you can focus on equipping yourself with bug sprays, a fairly well-stocked medkit, sunscreen and a portable fridge filled to the brim with water bottles. Remember—this is a tropical region filled with endemic examples of flora and fauna.
You can stock up in Darwin and head or the Eastern Arnhem Land; be prepared to drive across a dirt road between Katherine and Nhulunbuy. The trip is a little over 1000 kilometers long, so it will take you about two to three days to cover with appropriate stops and sleepovers. As you drive through Katherine make sure to stop by the renowned Kakadu National Park.
Adelaide to Lake Gairdner
South Australia's Spencer and St. Vincent Gulfs seem to be where most of the action takes place. When people embark on road trips, they typically only pass through the region along the coast or decide to take up an ambitious route that cuts through the very arid heart of the continent. However, if your road trip begins in Adelaide, you may want to skip the overhyped Lake Eyre and turn left at Port Augusta, venturing north-west towards the assembly of salt lakes that will force your jaw hit the floor.
The astonishing Lake Gairdner is one of the largest salt lakes in the entire country and the upside of it is that the roads tend to be lonely and demanding. You'll need to rent a strong four-wheeler for this one. In order to hit the ground running (or in this case, asphalt) as quickly as possible so you can turn to the well established, impeccable Avis car hire services and its accompanying app that renders the whole process so much easier. Renting a car in the age of wireless technology has truly become a breeze.
Melbourne to Somerset—Literally the Entire East Coast
Okay, this one's a bit of a cheat because it also covers famous road trips such as the Legendary Pacific Coast and Sydney to Jarvis Bay. However, stop and think about it for a minute. How many people actually dare to cover the distance between Melbourne and Somerset, Queensland? It is truly a feat for the brave and definitely one of the routes less taken in Australia. Get ready for a 4,820 kilometers long trip that covers some of the most beloved cities on the East Coast, including Sydney, Brisbane, Gold Coast, and Cairns.
Finish your trip by punching through the mysterious North Peninsula Area Region of national parks and wonderful scenery (Jardine River National Park is a noteworthy "obscure" highlight) before ending your trip on the coast of Somerset, Queensland, at the very peak of the continent. Have a deserved rest and pay a visit to the Prince of Wales Island. Yes, Australia has one too.
Australia is celebrated as a land of untamed wilderness, the endless countryside that is comprised of diverse, expansive landscapes which extend into the horizon with relentless splendor. As such, it is a perfect backdrop for an adventurous road trip filled with indulgent navel-gazing and countless colorful stops. The terrain is so varied and yet gargantuan that pretty much every corner of the continent has something interesting to offer, at the very least as a background for a selfie.
Since the culture of road tripping is fairly well developed and established in the Land Down Under, it would be a crying shame to simply seek out the quickest route from point A to point B. Savor the youngest continent by going off the beaten path and following the map to the places that rarely anyone visits.