Argentina, Stories of a Native to His Son
Stories of the First-born American from an Argentine family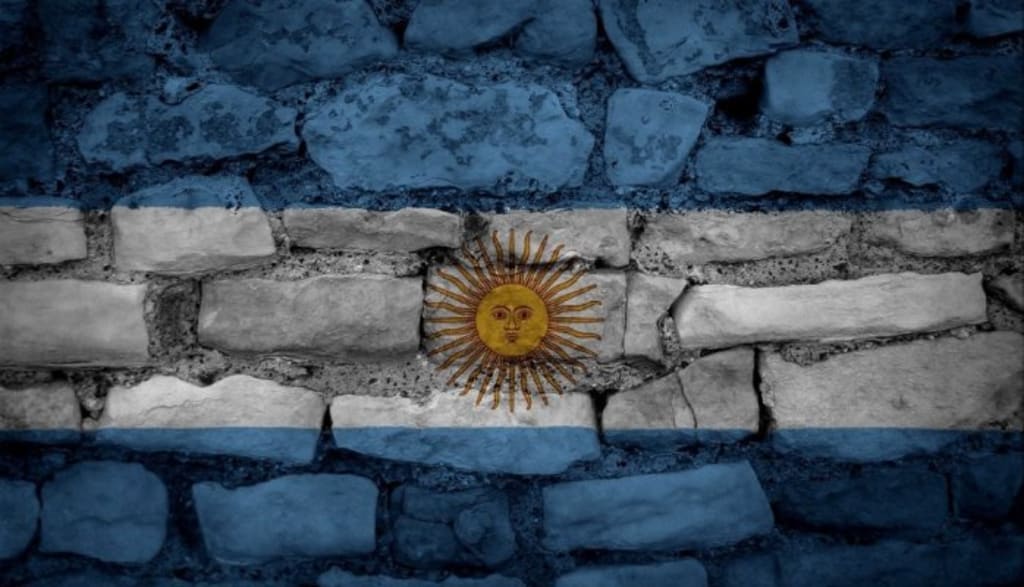 Before I onset this piece, I will say I am thankful for the inheritance of my father's wisdom and knowledge, even if I am a portrait of the worlds wicked ways.
I am the son of an intelligent man from a country that desperately searches to light a fire in the faded elegance and corruption of their home. All of the information here is the story and retelling accounts of his homeland. This is how the corruption of Argentina blossomed a nation infused with intelligence and passion.
In listening to the accounts of my father raised in the city of Tucuman, Argentina through the 1980s, all things are perceived from his paradigm until I see Argentina in my own eyes, stand in the capital, study as well as interact and integrate myself with the faces and culture.
The first thing to know about Argentina is bribes are the order of the day. Corruption is the spawn of desperation, and that desperation is the childbed of creativity and a sharpened mind.
There is a story my father told me of the unsatisfied post office employees denied their benefits and salaries in a time of downturn in Argentina. In revolt against the injustices forced upon them, they held the letters meant to be sent to the recipients of the Mormon mission. In an attempt to appease these bullheaded and unwavering individuals, a bribe invented by the mind of the Argentinian was to deliver multiple boxes of dulces (sweets) and donuts to appease and satisfy somewhat of a need that these employees had. Tick for Tack was accepted, and letters were released.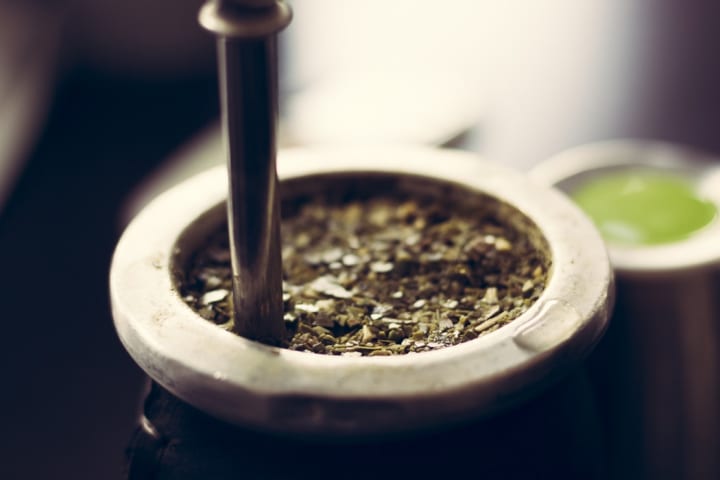 I was told this; to not be part of the corruption in Argentina is to some way renounce you're the essence of your culture and heritage. Still, to this day, it is a triumph and accomplishment to get from one point to another on the train without paying. If you accomplished such a thing in Argentina you were deemed to be intelligent and smart, capable of manipulating the system, and fifteen-year-old kids would look up to you.
In the air, this mindset broods an environment of ambiguity in Argentina. Nothing is really bad, and nothing is really good. Notwithstanding the corruption in monetary or political areas, the education in Argentina is amazing and college's notes reign supreme above even the U.S. education system. Intelligence is a sought out commodity in a circumstantial home of corruption. Argentinians are talkative people fostering a greater level of intelligence fluidly in their day to day. These people know history, and politics, music and art. They know more about what's happening in the U.S then we do. They dissect things and pick apart topics. Invention is always rising in a country that is oppressed and looking for a way out.
To paint a picture, if you are incarcerated you will do all in your power to find inventive ways to get out. Hire lawyers, pulling out a slab of rock, digging a hole. In the minds of Argentinian people, they are trying to solve a problem bigger than them. It's like trying to fix the chairs in the Titanic. Amazing ideas are made in a state of emergency when an unexpected glacier is tossing you into the dark depths of the ocean. Or in their case, the corruption of their country. Ideas on how to make ends meet are in constant motion, talk of how to make life better reverberates on the walls at Parilla dinners, or over a Mate. Everyone talks, even if anyone barely listens. They are passionate to a fault. Desperation as driving force is the best conduit for creativity, and the Argentinians have a plentiful abundance. You get a lot of great art and music that is forceful, powerful and eloquent. Pay attention to the cadence and the accent of the people, they speak with a singing tonality in waves that continuously move up and down. Even their voices tones overcome the issue and focus on the drive to rise above. They dream with eyes wide awake.
I remember back to my best soccer coaches growing up who had to pressure and squeeze my passion and ability to gain the fruits of my greatest potential. Circumstances in Argentina can be posed the same way. It's a land full of dreamers who want to rise above the clouds to free themselves from bondage.
When it rains you constantly protect your things from the weather, nonstop moving and shifting to tediously stop things from being dampened. But looking high above instead of your dampened mess, you see the mountain where the sun shines and the clouds can't touch. A safe haven, a portion burnt with passion and life, untouched. The mindset of Argentinians is to hike that mountain so as to find a suitable standing out of the clouds and bask in the sun. They become leaders and push their minds out of the haze-shrouded by their government.
Still, they have not corrected the underlying illness and deficiency, so in corrupt ways, they find that mountain in the sun. Congressmen and senators with power have no moral compass or spine that hold them accountable to a nation they fail. They are easily crippled and make decisions that weaken the generation trickling up.
In decisions made for export and imports in Argentina, things are done by a method of trial and error. For example; the decision to close the gates to exporting Argentina's world-class beef in years past. Countries around the world will always want to import succulent beef from Argentina, and there is a higher demand for the higher desire to buy. When the government sees the chaos of prices going up in other countries, the Argentinians suffer because they can no longer afford their own meat. So bribes habitually become the order of the day to break down the walls. A congressman will accept the 10% payout of export fees if he agrees to do business and export with the wanting country. One man gets rich, while the nation suffers.
It's a game of who can cheat better than the other to secure their house in the sun. If I can be smarter than the one who is cheating me, then I can break free.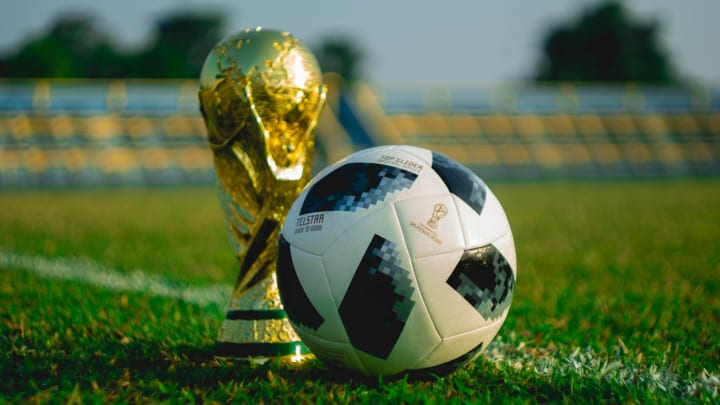 For those downtrodden by a corrupt government and do not gain solstice of success in Argentina, always turn to the sport of the world. Football. I have always loved the magnificent sport of football, as the passion is felt in the pulsating of my Argentinian blood. Football in Argentina has always moved the masses, given hope, and restored identity to the people. The Brotherhood formed within this country is filled with ecstasy and pride, and millions of singing Argentinians who have mastered something that cannot be touched by the misconduct of a nation. After a long day as a slave, this brotherhood gives an emotion unequal to any other. It is powerful and moving to see victories time and time again. It is even more powerful to see a united Argentina.
Since my travels to Argentina, I have gained the ability to laugh and tell jokes naturally. Argentinians are softened out by their amazing senses of humor, in this continuous graioso's (comedic, lighthearted) mindset they can make life more livable. It is a strength that reigns supreme in the country. I hope to inherit this skill more so in my time there. Give these people a problem, they will attempt to fix it, with good cheer, laughing at life the whole way through.