Apartment Life in Fort Wayne
My Experiences Thus Far
Searching for a place to live is no doubt one of the most stressful, time-consuming, costly, and important decisions that you can make in your life. And if you live in the decently large city of Fort Wayne like me, those waters can be difficult to navigate without knowing some information beforehand.
I first moved to Fort Wayne from small-town Ohio at just 18 years old, feeling like a fish out of water. I knew absolutely nothing about renting an apartment. I had no idea what to look for in terms of price (besides affordable), amenities, nor location. From August of 2015 to February of 2021 I have lived in 4 different apartment complexes in Fort Wayne. There were positive and negative experiences I drew from every one of those places. Now what you're looking for is possibly different than what I have looked for while apartment hunting, but I write this article in hopes that if you are apartment hunting in the Fort Wayne area, that this may be of help to you. Without further ado, let's dive in to the first place that I lived at!
Canterbury Green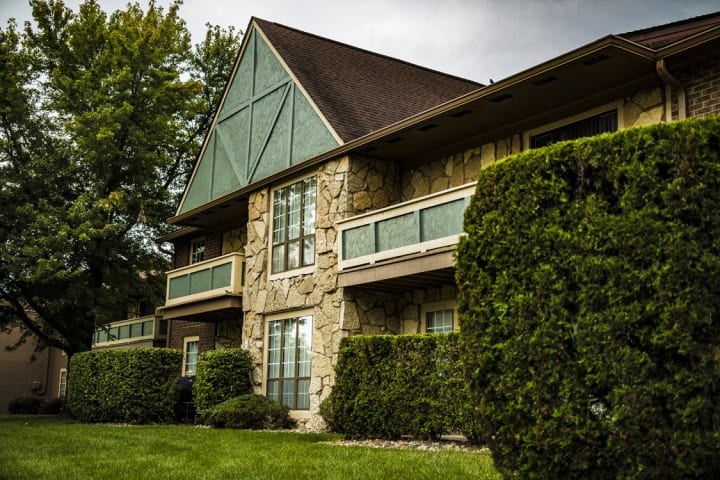 Now this massive apartment complex is located in an okay-ish part of town, on the north side, sitting at 2727 Canterbury Boulevard in Fort Wayne. If I had to rate my overall experience here out of 10, I would give it a 6.5. I remember the leasing consultant that my roommates and I had was difficult to reach and not friendly. That was not ideal considering this was the first place I was renting and no doubt had many questions. As for pricing, as of 2/3/2021 they have studio to 3 bedroom apartments ranging from $439 to $1604 per month. $439 for a 1 bedroom apartment in Fort Wayne is not too terrible, however there are a few things to consider. Canterbury does not include water, sewage and trash in your rent and therefore you have to pay it yourself. When I lived there, between me and the other 2 girls I was living with, the bill ranged anywhere from $80 to $100 per month. The other point to consider is your electricity, especially during the winter. During the winter months I easily saw the electric bill at over $200 dollars. Now I have seen this lower at other apartments so the high bill always made me wonder if perhaps Canterbury wasn't insulated as well.
Fortunately they do have a garbage disposal, dishwasher, washer and dryer in-unit, and are pet friendly (which is now a must for myself). Now other than the cost, this place wasn't too terrible, except I had some interesting neighbors who fought a lot. I even witnessed them do this in the lobby through my peephole one time. Within a few weeks that party moved out and since then it was pretty quiet around there. Unfortunately it was the expensive prices and the aforementioned noise that caused me to rate this apartment complex at a 6.5/10. If I had more money, only then would I consider living here.
Cambridge Square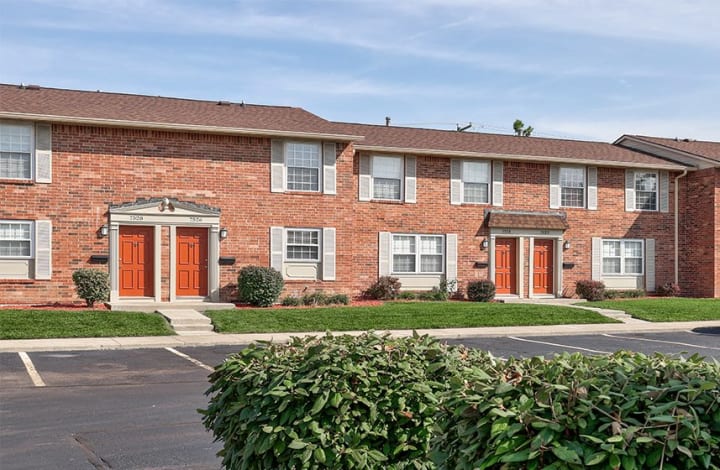 Overall I would have to rate this experience an 8 out of 10. Located at 7600 Coldsprings Boulevard in Fort Wayne, these apartments range from 1 bed and bath to 3 and 1.5 respectively, and their prices range from $700 to $970 per month! Now I lived here from 2016 to 2017. I lived in their 2 bed 1.5 bath townhome. At that time, the rent for this place was $720 per month. As of now, the rent for this same apartment is $850 per month. Even their cheapest one, the one bedroom is $700 per month.
This apartment complex is located on the north side of town, just tucked right behind Northrop High School. I have come to notice that the further north apartments are located, the more expensive they tend to get. This is not the case in all situations, but it should be noted that when examining rentals in Fort Wayne on Zillow, if you pull up their map after entering your search query, the prices of rentals tend to be cheaper on the south half of Fort Wayne versus the northern half.
Now as for Cambridge Square, their amenities were very exceptional. They included your gas (which fuels your heater and stove) as part of your rent. There was also a garbage disposal and washer-dryer hookup. Unfortunately there was no dishwasher. But I digress. Their maintenance team was absolutely stellar as any time I had an issue, it was fixed within the day. They are a very small apartment complex which does help in this case. Unfortunately I have had some major discrepancies with some information told to me by their leasing team versus what was actually true, but other than that I have not had any issues with their team as they've been generally very friendly. I give a rating of 8 out of 10 because I really enjoyed not having an insane electric bill during the winter months and their apartments were pretty nice on the inside as well.
Port O' Call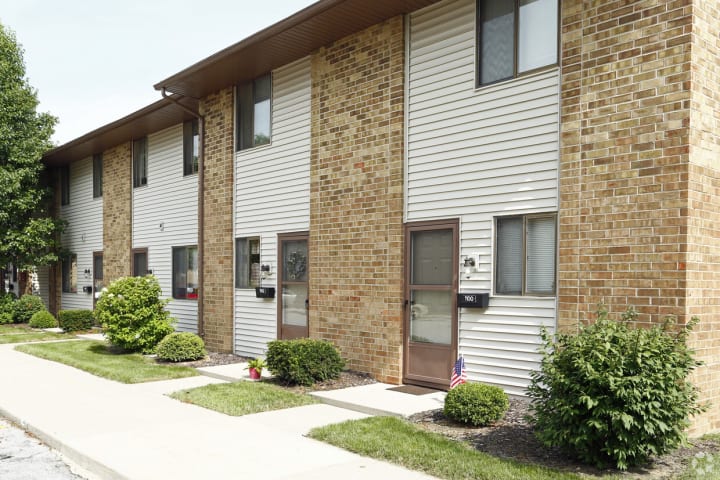 These apartments are located on Daly Drive in New Haven, Indiana right by the Shell gas station. If you are unfamiliar with the area, New Haven is a suburb located directly east of Fort Wayne. Now Port O' Call is surrounded mostly by woods right at the end of a very long driveway. I enjoyed this aesthetic very much as this was the most quiet apartment complex I have ever lived in. Overall, I am giving this apartment complex a 9 out of 10. In my time here, I have technically lived in three of their apartments. I started out living with an old friend of mine, then got my own place, and then got a bigger place with my partner at the time. I first started out in their 2 bed 1.5 bath townhome. Right as you enter the doorway, there are stairs in front of you, and an open kitchen on your left. They had a decent amount of cabinet and counter space, which was something I was happy about as I really enjoy cooking.
Their townhomes feature a very spacious living room, plenty of closet and storage space, as well as a large patio. And then you also have an in-unit stackable washer and dryer. Now, when I moved out of that friend's apartment, I rented one of their 1 bedroom apartments. They have two different types of those, one where you are in a building with others, and one where it is a single story layout, as in when you open the door you immediately see your living room. I chose the first layout as it was much more spacious and I had a number of things to move. My apartment at least had a dishwasher and there was minimal noise from my neighbors. Now I wouldn't say I was a fan of the oven as it was smaller than a normal size one. This did sometimes limit what I could cook.
For the prices of these apartments, the rent for their 2 bed 1.5 bath townhomes now range from $730 to $790 per month. Fortunately it seems their rent has not fluctuated much in the past couple of years which is something I do like about them. My one bedroom on the other hand started out at $495, however they do charge you $20 per month for water and so that took my rent up to $515 per month. Compared to the prices of some other 1 bedroom apartments I have seen, this is not bad.
As far as grievances for these apartments go, I almost have none. Their maintenance and office teams are very friendly and understanding, and if there are issues they are fixed right away! But I did have a few incidents when it came to maintenance issues. The first one is when my dishwasher backed up. Fortunately this was easily resolved and the office even offered to refund me the money for some dishpods underneath the sink that had been ruined in the process. The second incident was my refrigerator stopped working completely. It took nearly a week to get a working one, because at first they just tried replacing the temperature gauge in the old one. When that didn't work, I then had the choice of either getting a refurbished old-school one right away, or wait a bit longer for a brand new one. I chose the new one and ended up being happy with my choice. The staff also offered to refund me the money for everything that was in the fridge which I thought was very kind of them.
The third incident, however, was much more complicated. It started out as my downstairs neighbor complaining that my AC unit was too loud. The staff told me that meant it was time for it to be replaced. I was instructed to have everything removed from my closets and pantry by tomorrow so the outside contractor could come in and replace it. When it became tomorrow, no one showed up, so I unfortunately had to have my belongings strewn around for a bit. Then the next day the contractor came over to replace the unit. I was returning home from somewhere and I noticed this man was parked in my marked spot. I made sure he was aware of this, and this man complained that he had a lot of heavy things to carry in. Which I did feel for this guy, however I was paying hundreds of dollars per month to park there. And then when the contractor began his work, it took about 6 hours for it to be completely done. This did make it kind of awkward when I was trying to go about my day. I do not blame the apartment complex for this rather I blame the contractor. But these apartments were very nice, had a nice aesthetic, were quiet, and their staff was very helpful and friendly. It is my favorite place in Fort Wayne I have lived in so far, and that it is why I rate it a 9 out of 10.
Fountain Lake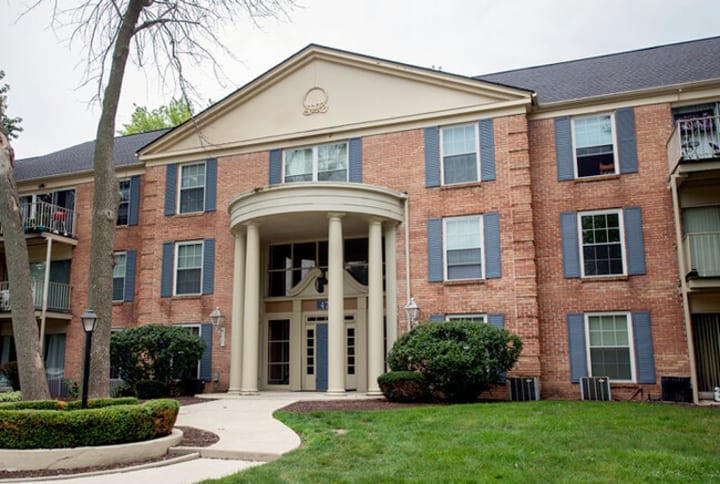 This is the fourth place I have lived at in Fort Wayne and the one where I currently live. These apartments are located on the northeast corner of Fort Wayne just at the intersection of Reed and Evard. Unfortunately a lot has happened in just the six months that I have lived here so far, and I am already rating this place a 5 out of 10. Unfortunately the only positives I can draw out of this place is that it is located in a quiet and safe part of town, and their maintenance team responds to issues very quickly.
The first issue that I experienced was the parking. The amount of spots in front of the buildings are very limited, and there are no assigned spots. I've unfortunately had to park on the side of the building in a parallel manner several times where I have a very long walk from my car to my home. The second issue was it was not mover-friendly. What I mean by that is their hallways and elevators are small. There are unfortunately two sets of doors as well because one of them you either need a key or to be buzzed in. This made for a very difficult moving day in the July heat. The next issue was on two different occasions during the summer, our A/C went out. One of those occasions I had to sleep in 80 degree heat which unfortunately caused me to almost miss work.
Now, the third issue that I experienced was the noise level. They have people that have been doing very loud constructive work outside, often times it happening less than two feet from my window. I do work night shift, so unfortunately there were plenty of times I have either been prevented from sleeping or woken up from sleep just from the amount of noise that has been caused outside. My next set of grievances had to do with the apartment specifically. It is a 1200 square foot apartment, but there is hardly any storage space. The master bedroom is 13 by 20 feet (which surprised me), while the other room is only 11 by 14 feet. I felt this to be disproportionately unfair. Unfortunately the bathroom was very small as well. The next grievance I have with this apartment is that they have a live-in cop. The only reason I mind it is because of how the notice that was sent out worded it. It specifically said the cop was for "noise complaints and the smell of marijuana". If there were real crimes taking place then I would have no issue. But it did not seem like that was what was going on here.
Next, there are no washer and dryers in the units, as they have coin-operated ones that sit downstairs in the basement, which smells. A lot of the machines are often broken and their dryers take two cycles of time and money in order to get your clothes dry. There isn't even a change machine down there. Finally, we come to my last grievance with Fountain Lake, which is the price of rent. Their studio apartment starts out at $564, their one bedroom at $684, and their two bedroom at $794. I do feel these prices are very steep because these apartments do lack some amenities. All of the issues I mentioned have easily led me to rate this apartment complex a 5 out of 10.
Conclusion
I had a wide variety of experiences with apartment life so far, in the city of Fort Wayne. Now these were just 4 apartment complexes in this town, while there are several, several more. Fortunately, you can find most of these listings on either apartments.com or rent.com, as well as others. Those two sites I have seen updated more frequently. It is quite stressful trying to find a place to live, and especially in a big city like Fort Wayne, but I do hope that the details of my experiences can help at least one person.

Grace Linn
Just a girl in a pandemic world. 24, Fort Wayne area. I write about the interests that are near and dear to my heart. Some of those include The Golden Girls, erotic fiction, Nintendo, & the daily struggles of life. Please read to know more.
See all posts by Grace Linn →