Andra pradesh- Tourism, Food, Culture
Andra pradesh, India
Andhra Pradesh is a state located in the southeastern part of India. It is the eighth-largest state in the country and is home to a diverse population of over 49 million people. With its rich history, vibrant culture, and natural beauty, Andhra Pradesh is a fascinating destination for travelers and tourists alike.
History:
The region that is now Andhra Pradesh has a long and storied history, with evidence of human habitation dating back to prehistoric times. The area has been ruled by a variety of different empires and kingdoms over the centuries, including the Mauryan Empire, the Satavahanas, the Chalukyas, the Kakatiyas, the Vijayanagara Empire, and the Mughals.
In the 18th century, the British East India Company began to establish a presence in the region, and Andhra Pradesh became part of British India. After India gained independence in 1947, Andhra Pradesh was initially part of the larger Madras Presidency. However, in 1953, the Telugu-speaking areas of the region were separated from Madras and formed into a new state, Andhra Pradesh.
Culture:
Andhra Pradesh is known for its rich and diverse cultural heritage, with influences from Hindu, Muslim, and Christian traditions. The state is home to a variety of festivals and celebrations throughout the year, including the Pongal festival, the Ugadi festival, and the Brahmotsavam festival.
One of the most famous aspects of Andhra Pradesh's culture is its cuisine, which is known for its spiciness and variety. Some popular dishes include biryani, dosa, idli, and pulihora. Andhra Pradesh is also famous for its pickles and chutneys, which are made from a variety of different fruits and vegetables.
FOOD
Andhra Pradesh is famous for its spicy and flavorful cuisine, which is known for its use of aromatic spices and fresh ingredients. Here are some of the most popular dishes in Andhra Pradesh:
Biryani: Andhra-style biryani is a fragrant and spicy rice dish made with aromatic basmati rice, meat (chicken or mutton), and a blend of spices. It is usually served with raita (a yogurt-based side dish).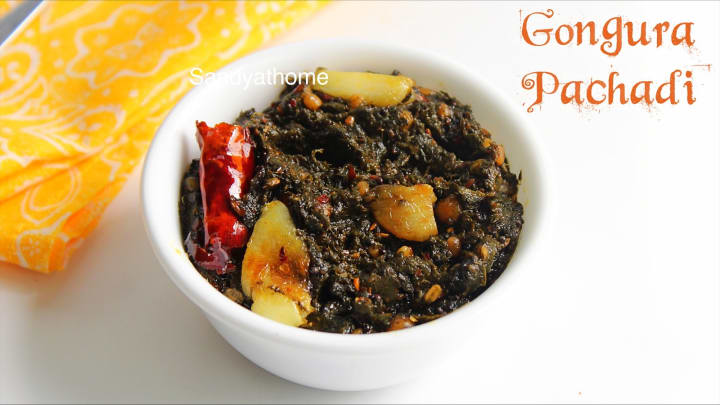 Gongura pachadi: This is a tangy and spicy chutney made with gongura leaves (sorrel leaves), red chilies, garlic, and other spices. It is a staple in Andhra cuisine and is usually served with rice.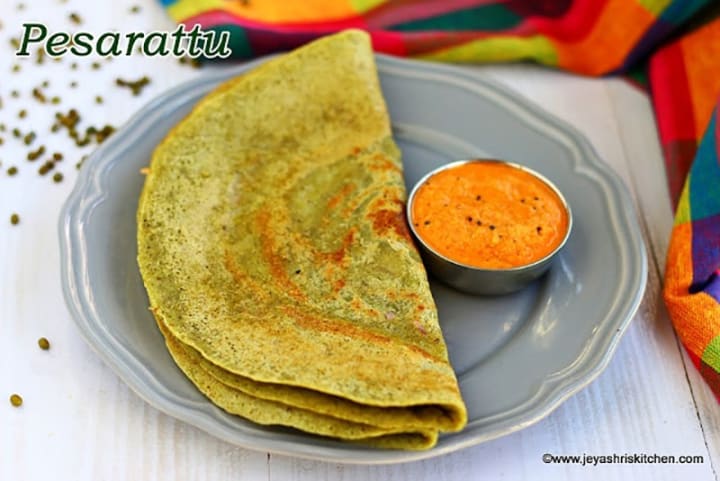 Pesarattu: This is a popular breakfast dish in Andhra Pradesh made with green gram dal (moong dal) and rice batter. It is usually served with ginger chutney and coconut chutney.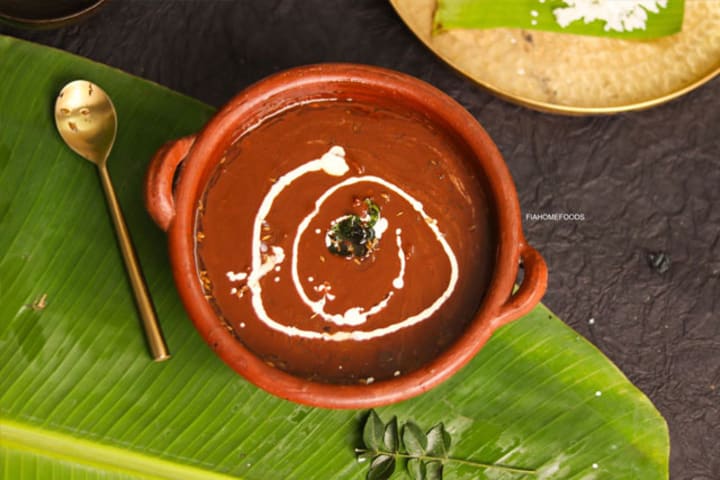 Ulavacharu: This is a spicy and flavorful horsegram soup that is popular in Andhra cuisine. It is usually served with rice and ghee.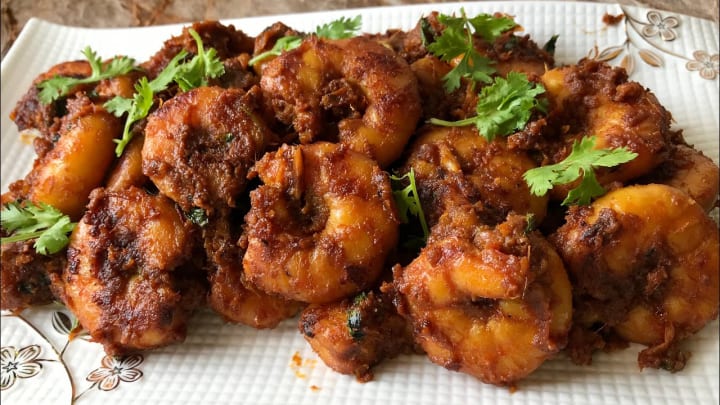 Royyala iguru: This is a spicy prawn curry made with onions, tomatoes, ginger, garlic, and a blend of spices. It is a popular seafood dish in Andhra Pradesh and is usually served with rice.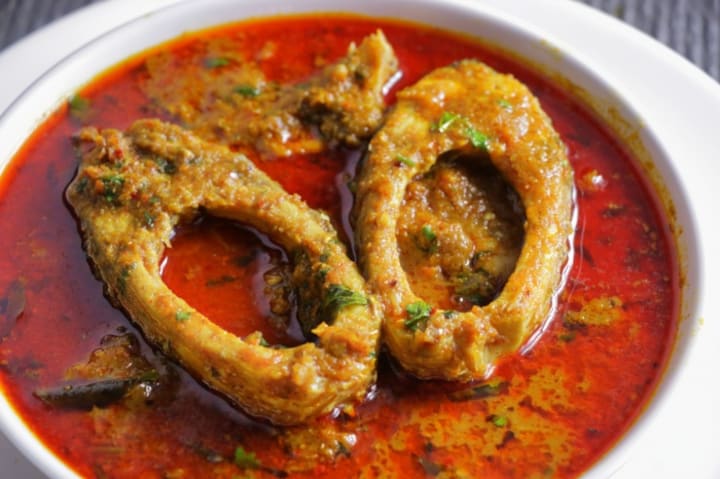 Chepala pulusu: This is a tangy and spicy fish curry made with tamarind, onions, tomatoes, and a blend of spices. It is usually served with rice.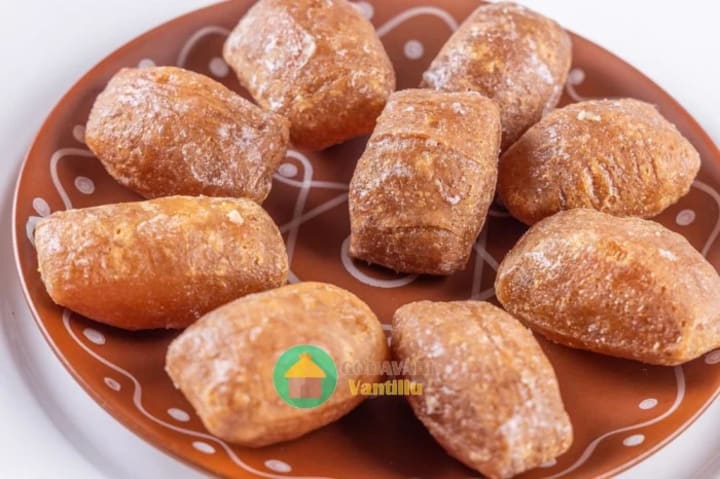 Kakinada kaja: This is a popular sweet dish from the coastal city of Kakinada. It is a crispy and flaky pastry made with maida (flour), sugar syrup, and ghee.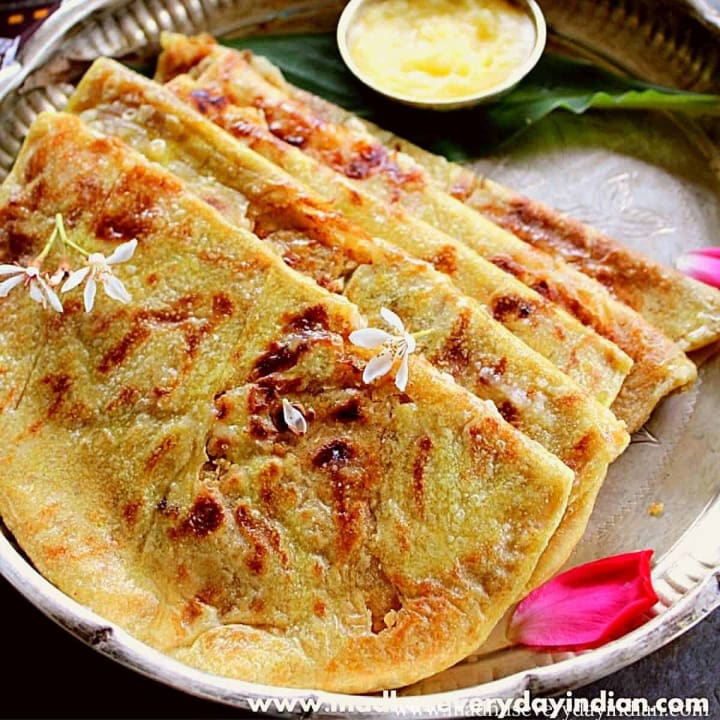 Bobbatlu: This is a sweet flatbread made with maida (flour), jaggery, and ghee. It is usually served as a dessert after a meal.
These are just a few examples of the many delicious and spicy dishes that Andhra Pradesh has to offer. If you love bold flavors and aromatic spices, you will definitely enjoy the food in Andhra Pradesh.
Tourism:
Andhra Pradesh is home to a number of popular tourist destinations, including beaches, national parks, temples, and historical monuments. Some of the top attractions in the state include:
Araku Valley: A picturesque valley located in the Eastern Ghats, known for its coffee plantations and waterfalls.
Tirupati: A famous pilgrimage site known for the Sri Venkateswara Temple, which is one of the richest and most visited temples in the world.
Konaseema: A scenic region located on the banks of the Godavari River, known for its coconut groves and backwaters.
Nagarjuna Sagar Dam: One of the largest dams in the world, located on the Krishna River.
Visakhapatnam: A coastal city known for its beaches, parks, and historical sites, including the INS Kurusura Submarine Museum.
Conclusion:
Andhra Pradesh is a fascinating and diverse state with a rich history and culture. Whether you're interested in exploring ancient temples and monuments, relaxing on the beach, or sampling spicy local cuisine, there's something for everyone to enjoy in this vibrant and dynamic part of India.
Reader insights
Be the first to share your insights about this piece.
Add your insights