Amazing Boutique Holidays For 2018
Quality over Quantity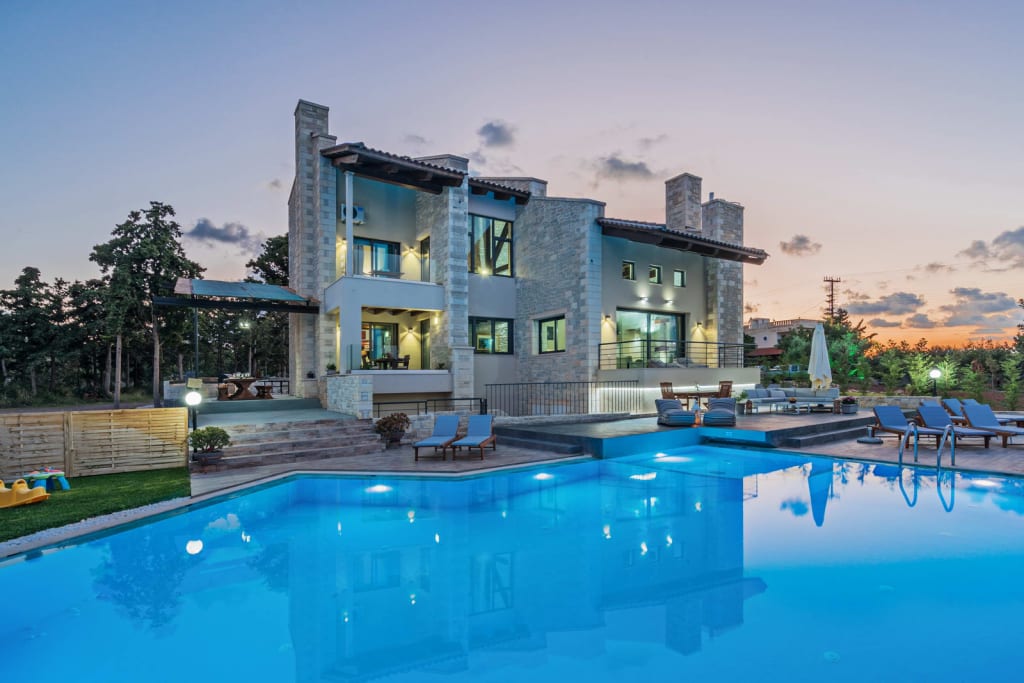 Boutique Homes
are basically Airbnb for those who are willing to pay a higher price point for amazing locations hosting the best of architecture, interior design and sights. So when you are planning your holidays for 2018, keep these gorgeous homes in mind.
Villa Capri, Italy [Designed by Cherubino Gambardella]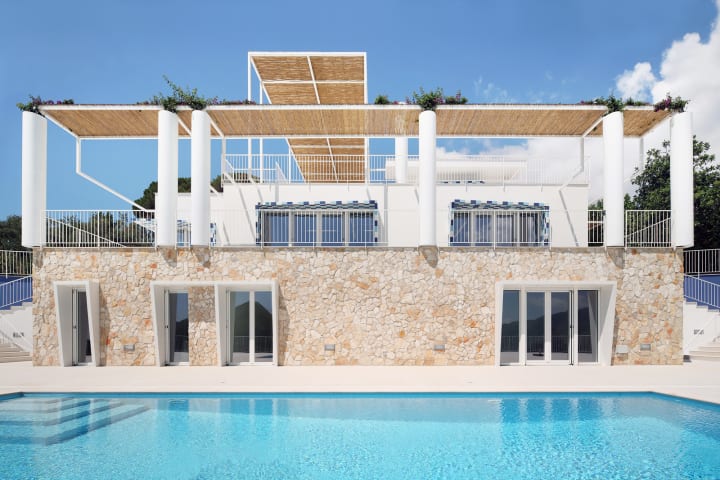 "For some people, this white house with its deconstructed angles in an ancient olive field is blasphemy. For others, it's a masterpiece. For me this house is an architectural statement"
This classic Mediterranean villa was designed by talented Italian designer, Cherubino Gambardella. Paired with contemporary flair it boasts simple architecture, but certainly striking against the traditional and mostly untouched surroundings in the hills of Italy an hour away from Naples.
Features: Wi-Fi, Satellite TV antenna, solar energy, climate control throughout with underfloor heating, security system, secured gated entry and parking.
From €6000/ wk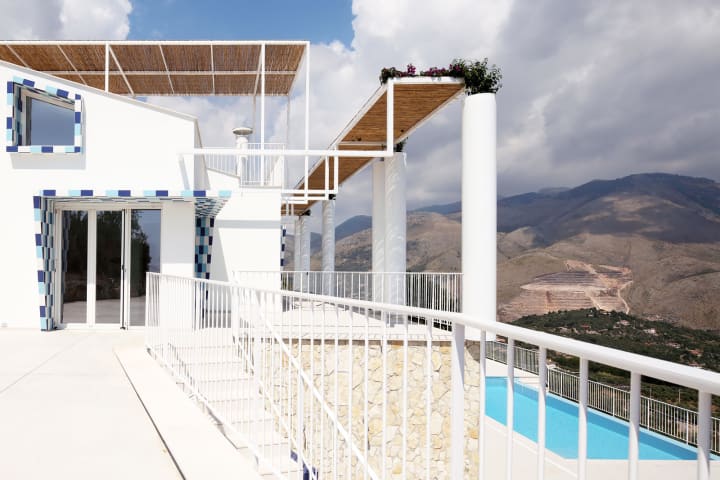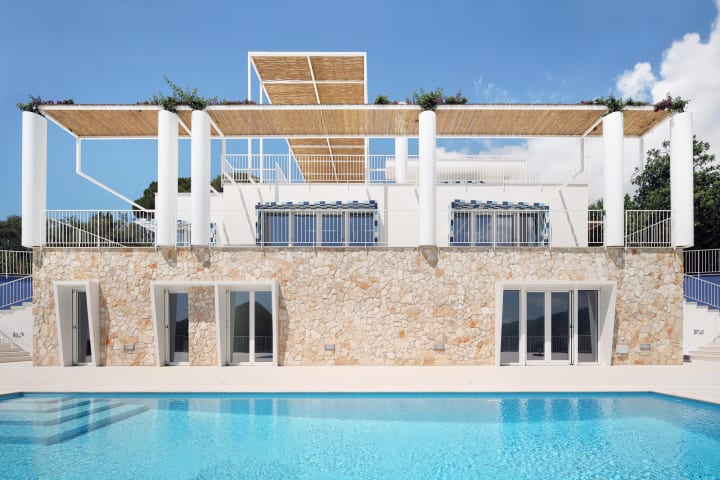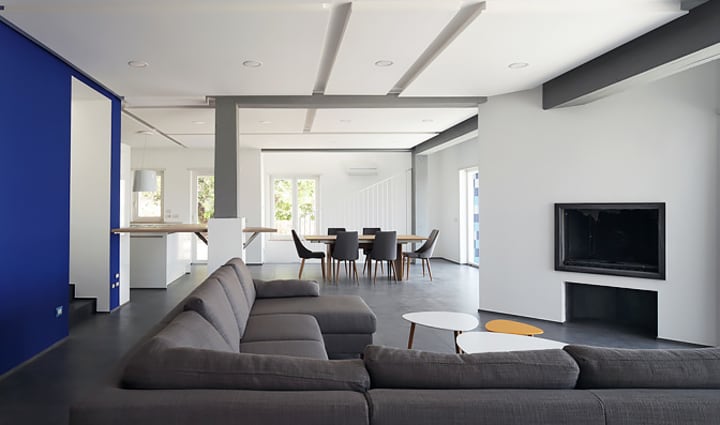 Villa Bella, Bali, Indonesia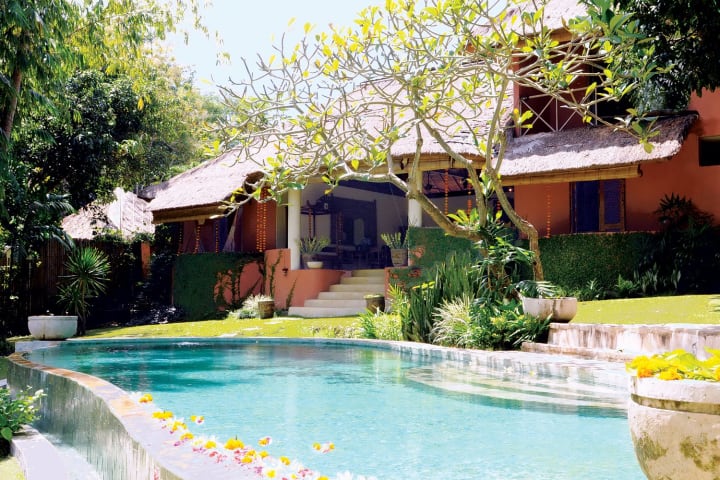 This beautiful bohemian villa in Bali gives you an immersive experience, filled with treasures for you to discover during your stay and a pool to dip in any time of day or night.
Features: Fully staffed with daily housekeeping and security, optional private chef, driver, child care, spa and massage services available. Laundry facilities, luxury linens and amenities. Wifi, TV, game console, iPod docking audio systems. Baby crib, highchair and bath.
From $325/ nt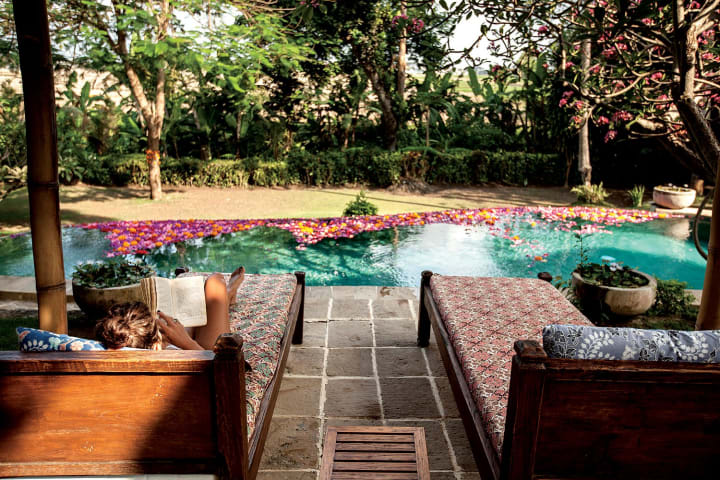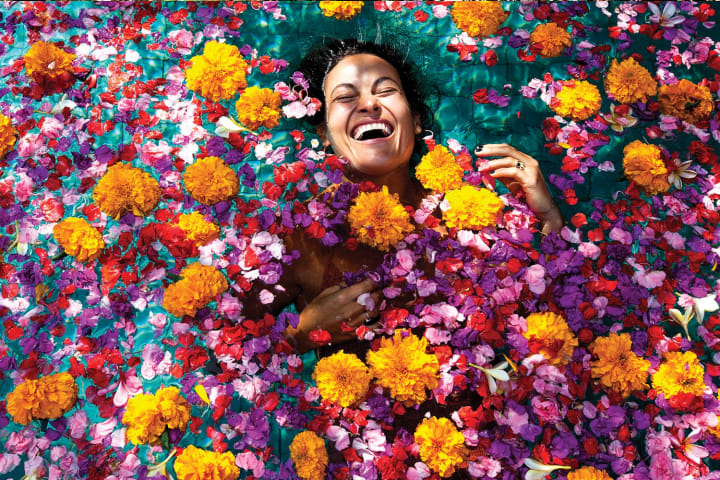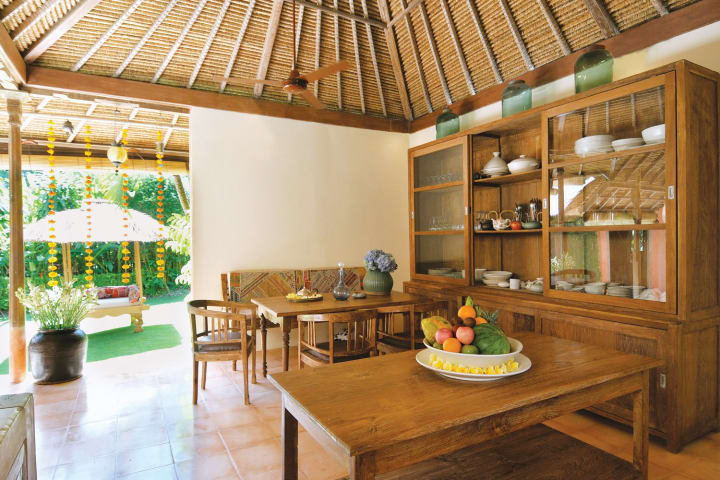 Luxury Villa, Crete, Greece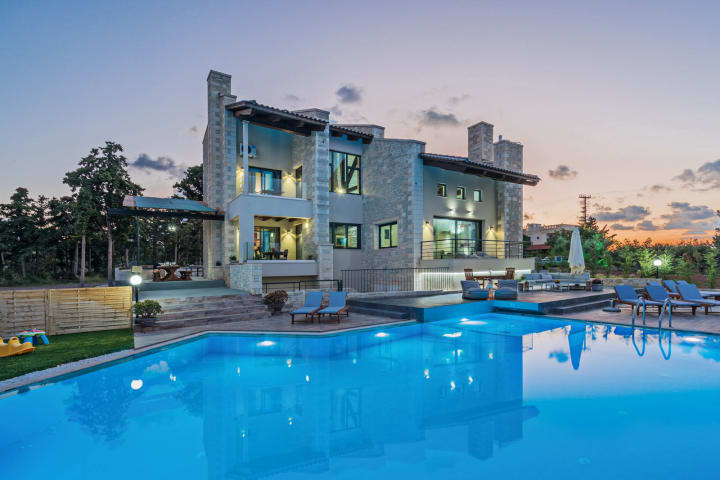 This amazingly grand villa is truly a place to escape to from the normal everyday stresses of life, who could possibly say no to that view? This is a home that combines the elegance of a resort with the privacy of a residential property.
Features: Welcome basket of local delicacies. Concierge services. Daily breakfast and housekeeping included in the price (excluding Sundays). Cooking workshops and wine tastings. Wifi throughout, cable TV, stereo system, laundry facilities. Children's equipment includes: High chair, crib, dinnerware, changing table, toys, books and games. Private parking on premises.
From €350/ nt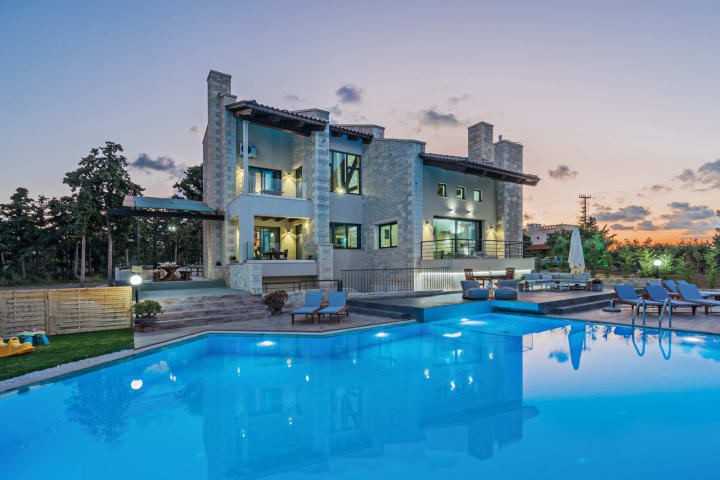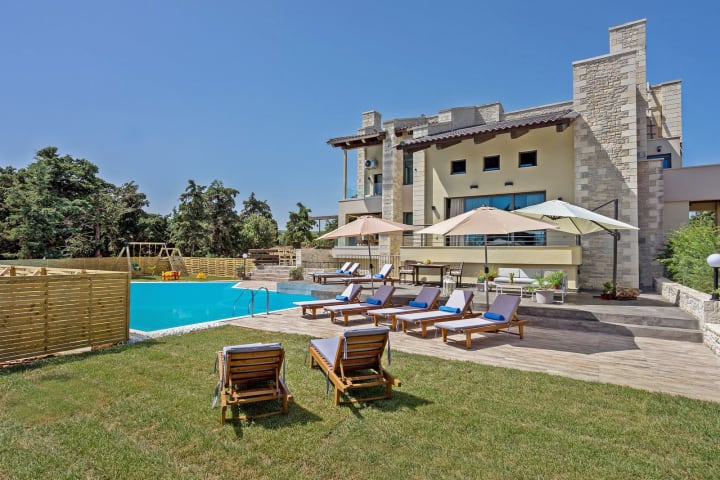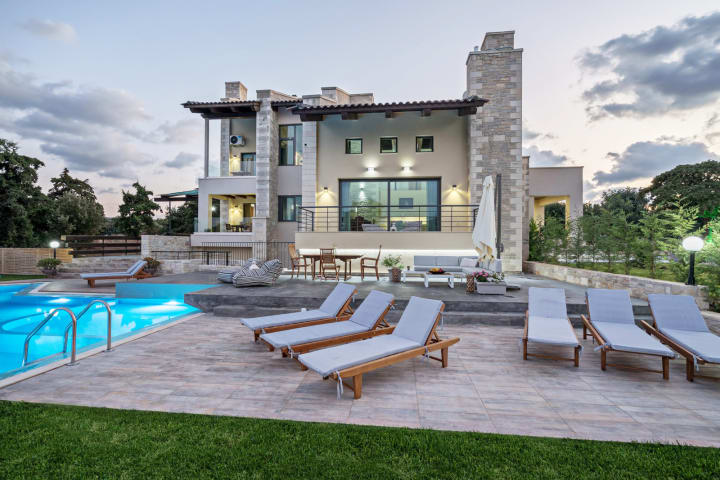 Sequoia Falls, California, USA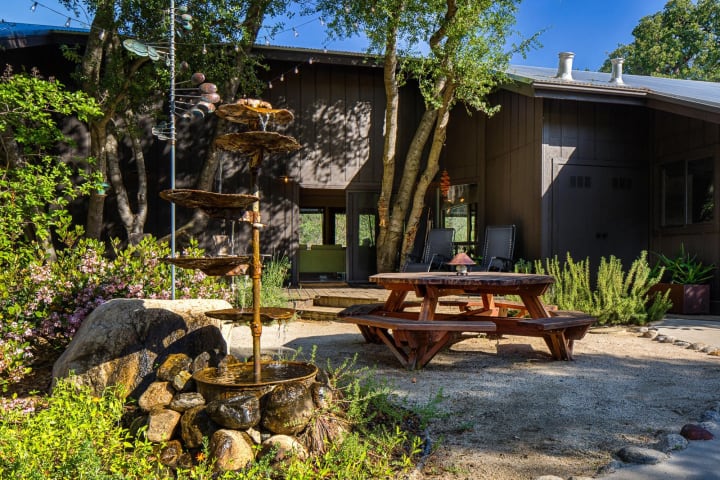 This rustic home almost melds into the earth it sits on, mixing luxury with natural beauty nestled in the glorious Californian landscape.
Features: Wifi, premium cable TV, stereo audio system, books, games. Housekeeping (optional) and laundry facilities. Optional catering available.
From $650/ nt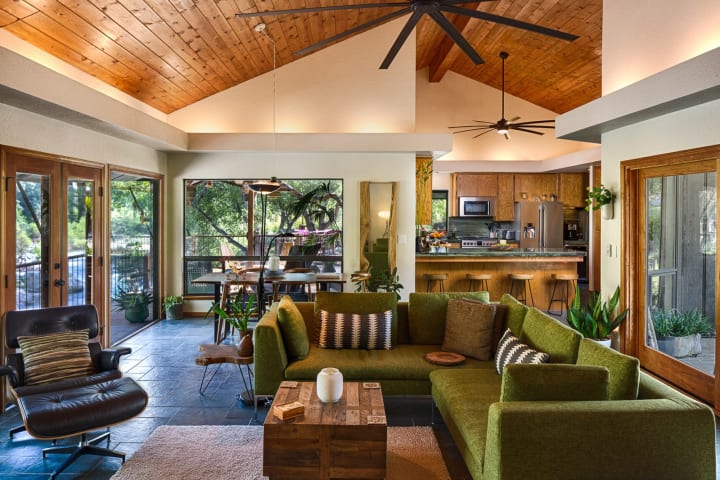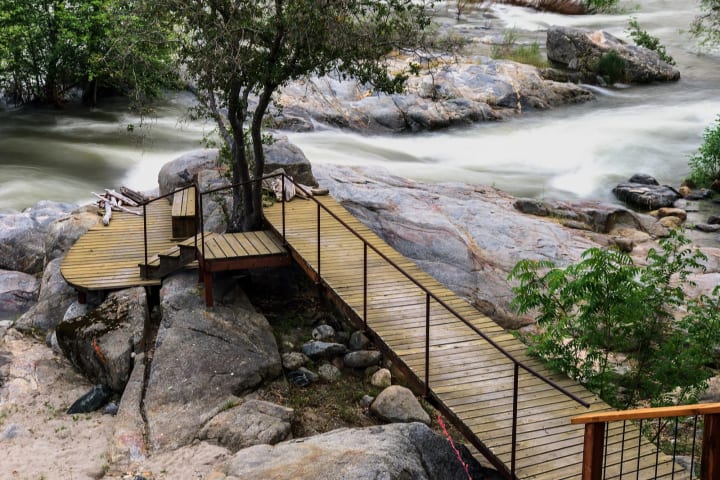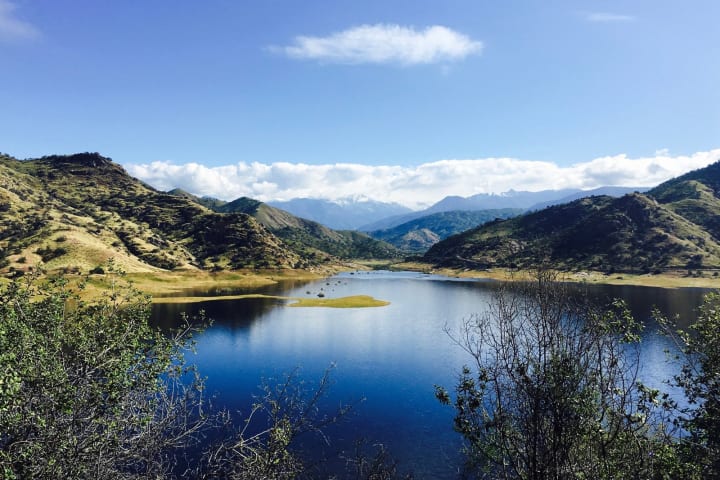 La Maison Du Poete, St Paul De Vence, France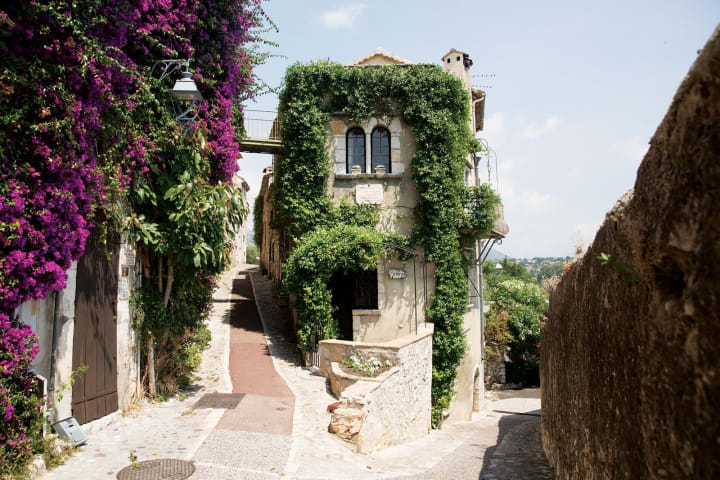 Looking like something straight out of a fairytale, this
quaint French vacation home
in rural France dates back to the 12th century and is truly a piece of living history.
Features: Wifi, kitchen and bath essentials, French linens.
From €179/ nt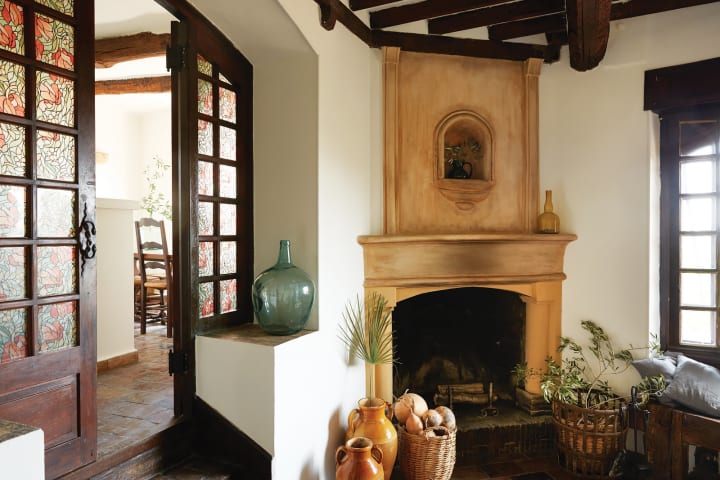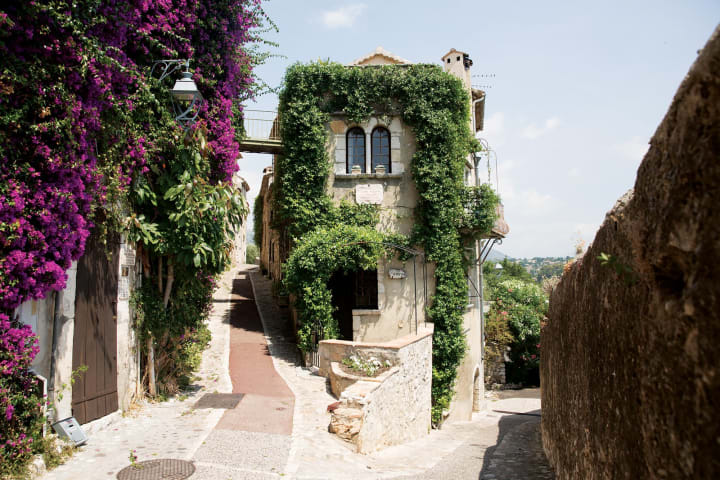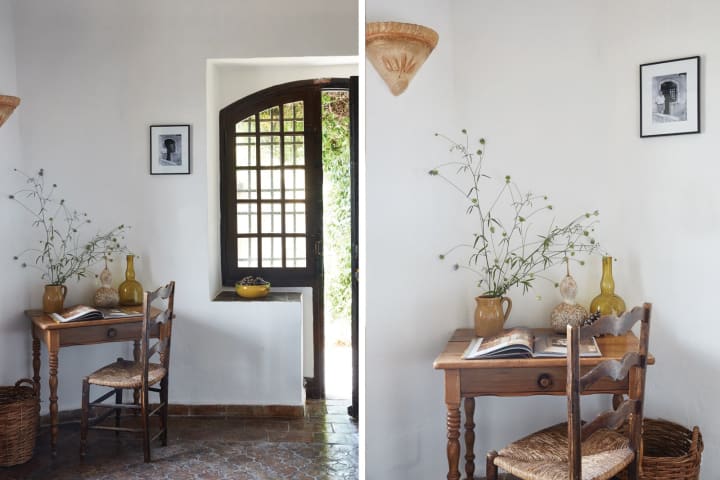 Caragh Lake House, Kerry, Ireland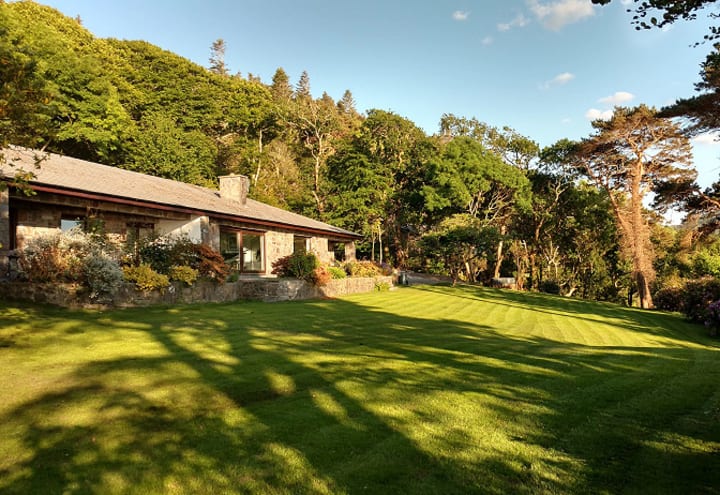 This huge retreat in Ireland can sleep up to 12 people, so you can take your family and friends with you to enjoy the green isle in luxury, surrounded by the wonderful wilds.
Features: Optional concierge services available. WiFi, satellite cable and Apple TV with international channels, the latest games and movies. Booking available for canoes, stand up paddle boards and fishing boats during your stay. Firewood provided.
From €300/ nt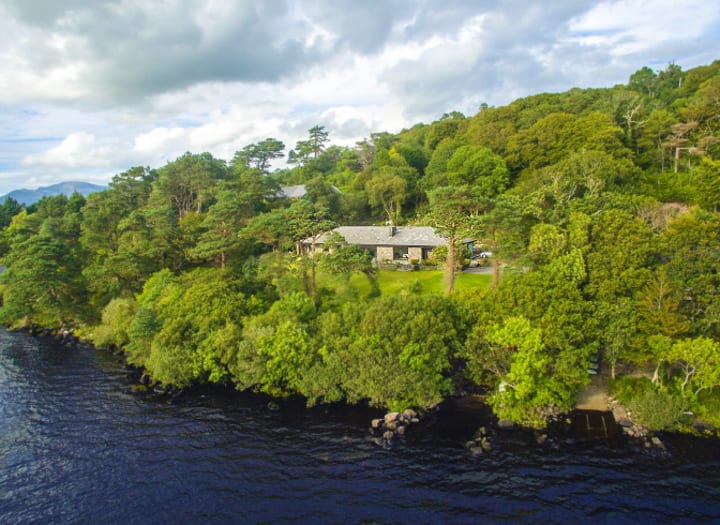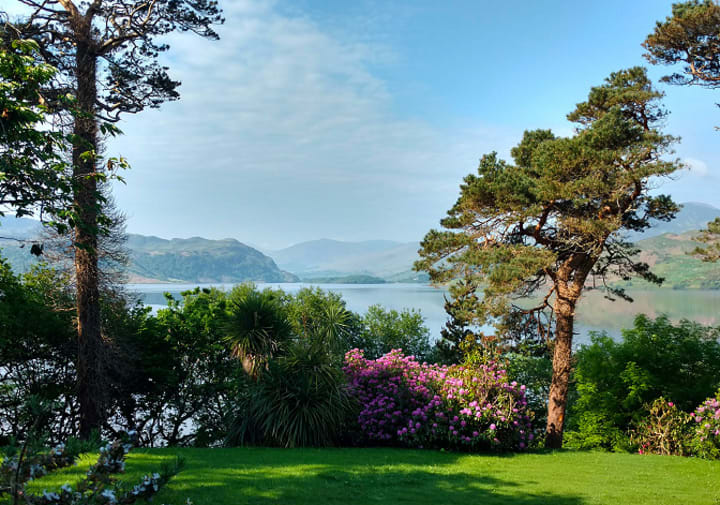 Grace Bay Villa, Turks and Caicos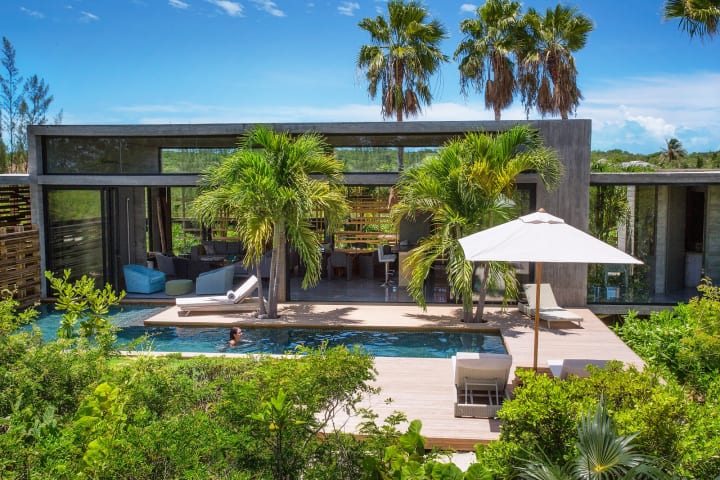 This tropical paradise
is an architectural dream designed by Alessandro Landi, bringing the stunning surroundings into your living area and giving the feeling of space and airiness. Features: Complimentary food and beverages. Security staff and daily housekeeping included. Wifi, SmartTVs with Netflix and cable, Bluetooth audio system (indoors and outdoors), laundry facilities. Beach equipment. Optional staff and services include: Private chef, massage therapist, fitness and yoga instruction, child care.
From $1880/ nt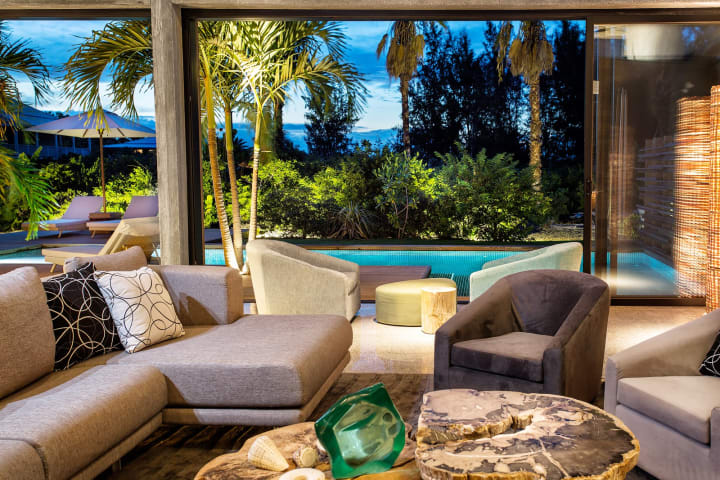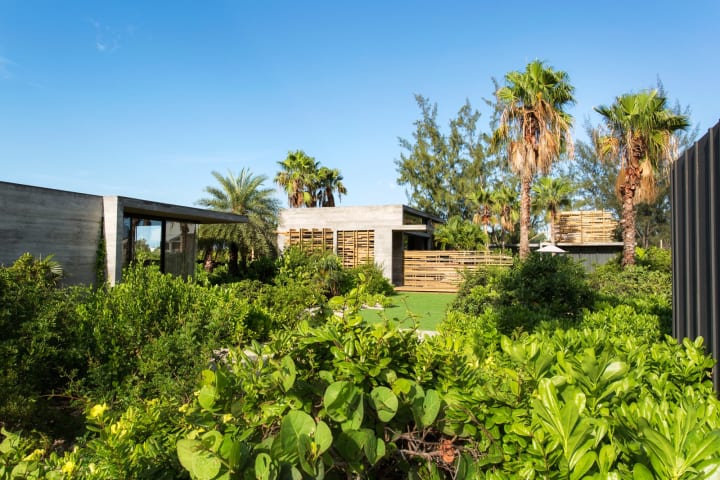 Solo Office, Aragon, Spain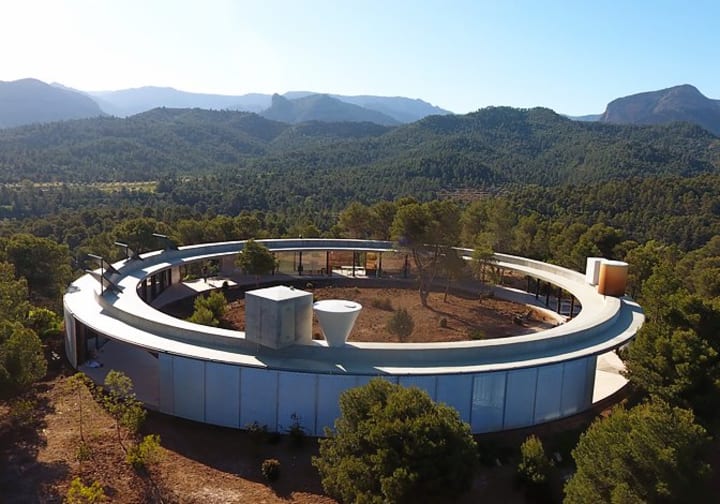 Developed to showcase the talent of young architects, this open design holiday home in Spain is designed to be symmetric and embracing of nature.
Features: Wifi, appliances, Vola, Aggape bath-tub, laundry facilities, Bikes at your disposal. Optional catering and private chef services available, interesting wine list. Chimney and Board games.
From €650/ nt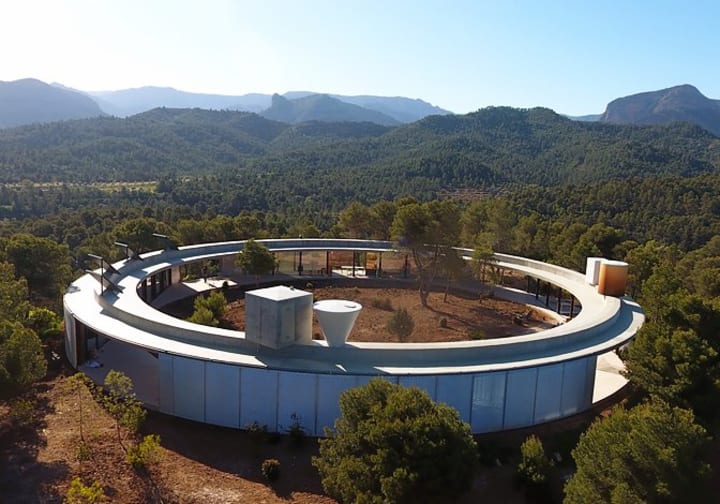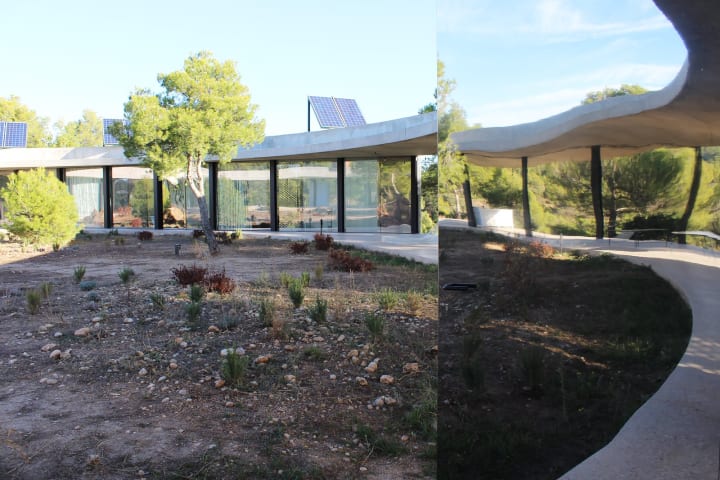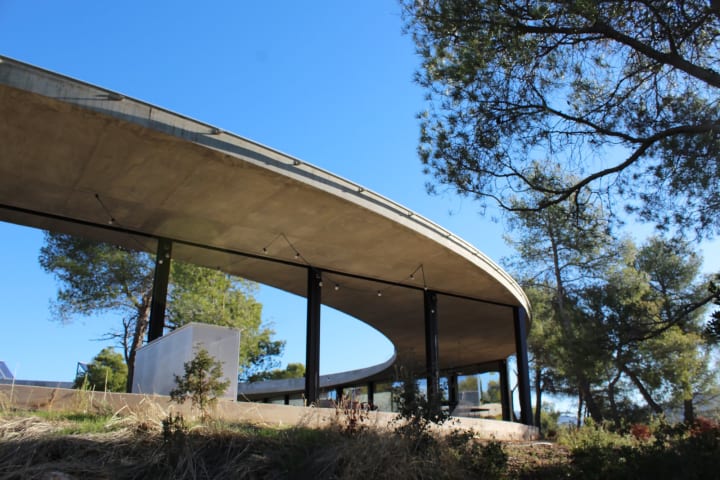 Playa Viva, Mexico
For an environmentally thoughtful holiday, why not try this luxury boutique hotel in Mexico with eco cabins above the exotic foliage? From yoga to catering, it combines the comforts of home with the idea of a holiday escape.
Features: All meals and beverages included in your stay. Spa and massage services available, Yoga classes and meditation. Guided excursions on land and sea. Airport transfers included with stays of three nights or more.
From $265/ nt