All You Need to Know About the Norwegian Dugnad
And How the Unique Tradition Makes Norway a Great Place to Live or Visit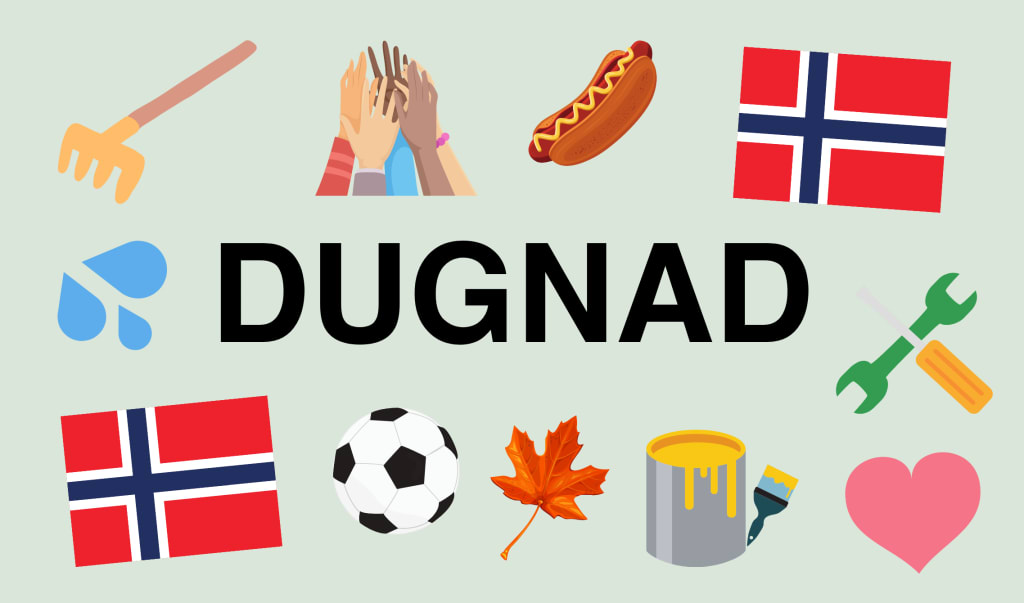 Typical things involved in or related to the Norwegian dugnad.
If you for some reason were challenged to describe Norwegian culture and society with one word only, dugnad would actually be a pretty good answer. In essence, dugnad is a strong social norm of communal work in Norway. It can be traced many centuries back and has most likely played a substantial role in shaping the country to what it is and stands for today. Here is all you need to know about the unique Norwegian tradition.
So, What Exactly Is dugnad?
According to the Norwegian Encyclopedia Store Norske Leksikon, dugnad is defined as "voluntary, unpaid work that is done together." Although certainly not incorrect, the concept embodies so much more than this.
Dugnad is not an easy word to explain or translate in just one sentence. It comes from an old Norse word meaning "help". It represents a cultural tradition that is a concept understood best by the people who live with it. "Hygge" from Denmark is another concept word that is difficult to explain simply.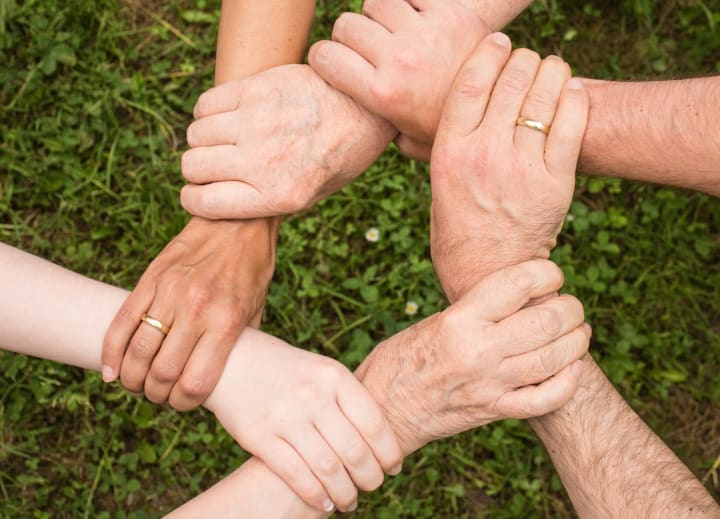 For Norwegians, dugnad sums up their willingness to contribute to the improvement of the communities in which they live. Normally, dugnad involves work done outside and comprises mostly manual labor. Most Norwegians see dugnad as their duty, and participation gives them the right to call on their local community when they need help.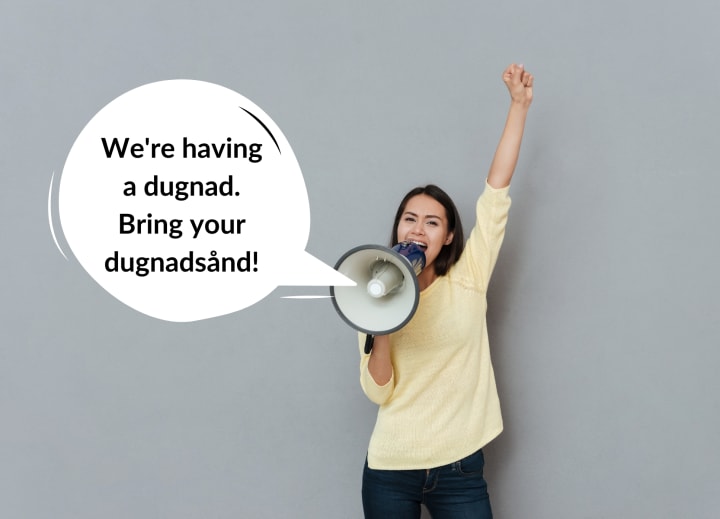 When calling people together and encouraging everyone to lend a hand where possible, the word "dugnadsånd" is often used. It stands for dugnad spirit, and describes the willingness to stand up for the community and participate in work that earns more than oneself.
The whole community takes part when a dugnad is being arranged. It is a great social leveller, where age, gender, religion and social standing are put aside for the greater good. Each person contributes what they can to the best of their ability.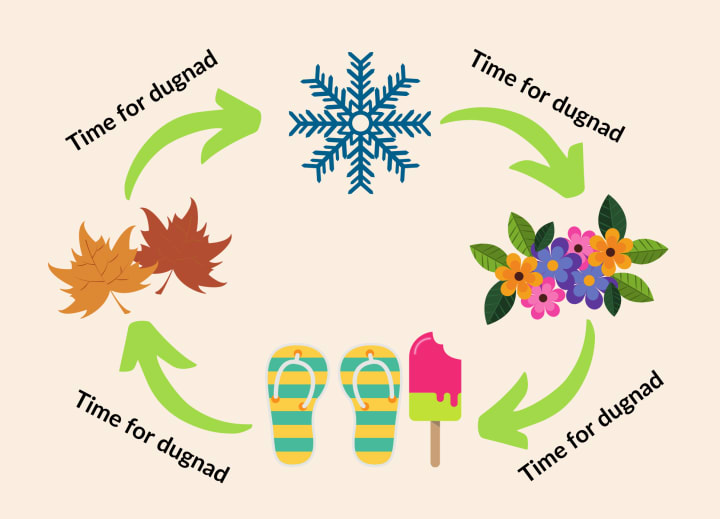 Dugnad days usually take place around the time of year when the seasons change. At the end of autumn, the day is spent getting public buildings and facilities ready for winter. Preparing for spring is a joyous time as public parks and gardens are readied for the beautiful floral displays that will continue through the summer. Getting ready for autumn again involves work in the gardens or parks. Repair work on buildings ensures they are fit to withstand the sometimes severe weather experienced in Norway.
One reason to hold a dugnad day in spring is to get ready for the May 17 celebrations. This is Norway's National Day. It marks the anniversary of the signing of the Norwegian constitution in 1814 (although Norway had to wait until 1905 to become fully independent).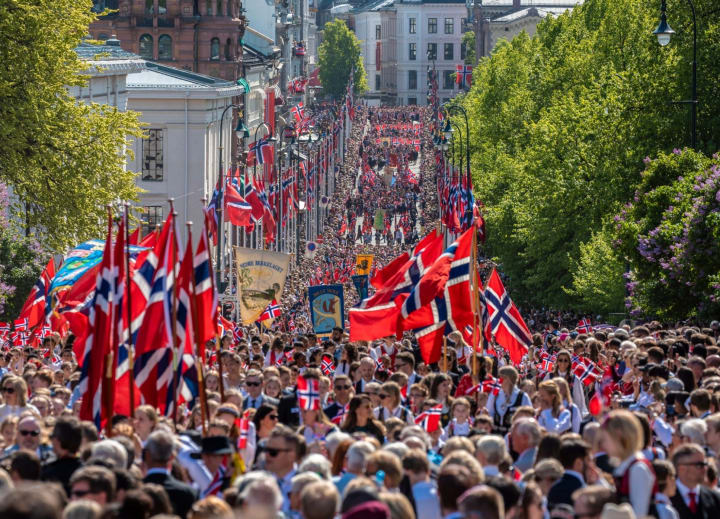 On May 17 parades take place throughout the country and the national flag is flown just about everywhere. It is one big national party and Norway has to be ready every year.
The History Behind the National Voluntary Work Tradition
Dugnad as a tradition can be traced all the way back to the age of the Vikings. The Vikings were a seafaring people, and their ships often sparked fear and dread in coastal communities around northern Europe.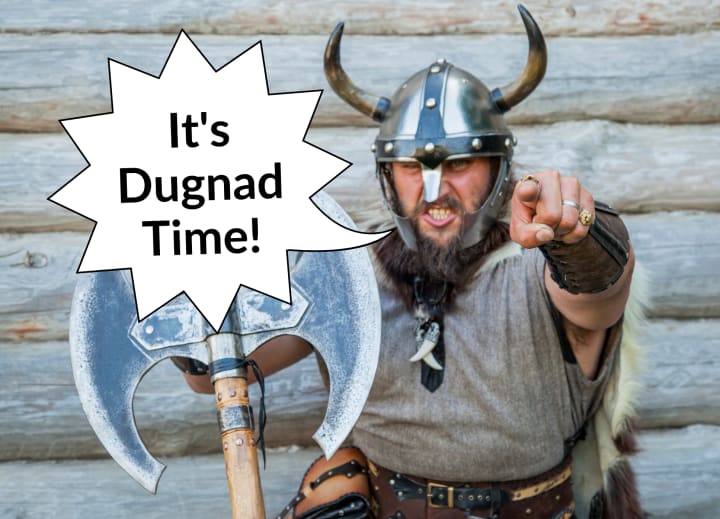 When a ship returned home, the community would get together to bring it out of the water and onto shore. It could then be repaired and refitted for the next voyage. Everyone would be involved from children up to the elderly. Each person had a role to play.
The hauling of ships onto the beach is just one example of how the Viking community worked together. Houses were built through community efforts as were the great halls that the Vikings used for ceremonies and feasting. Each successful community effort would end with a feast. This is a part of the tradition that continues today!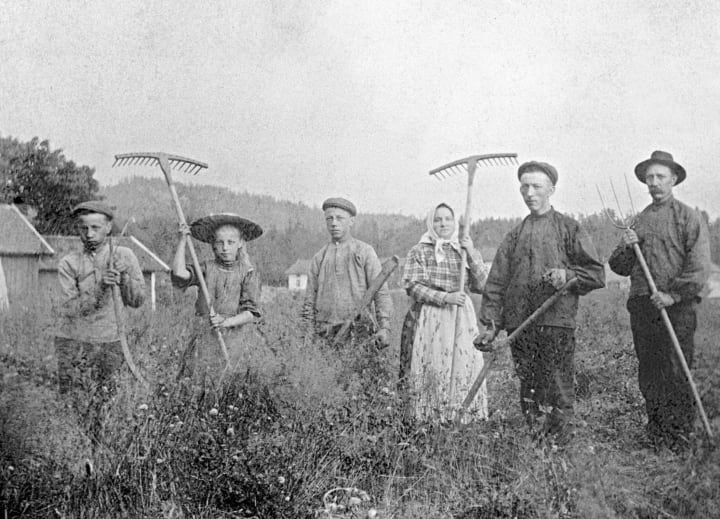 The tradition continued through the centuries that followed. Farming communities had to get ready for tough winters and they did this through working together. If the entire community helped out, then everyone had a better chance of surviving the challenging winter months.
Modern Norway has carried on this tradition, which is embedded in the national psyche.
Dugnad in the 21st Century
The tradition of community-led action has continued up to the present day. Each community or neighborhood will come together to carry out work that will improve the area. Communal buildings, such as schools, libraries and sports facilities will be painted, repaired or even rebuilt. Parks and gardens will be cleared, weeded, planted, and mown.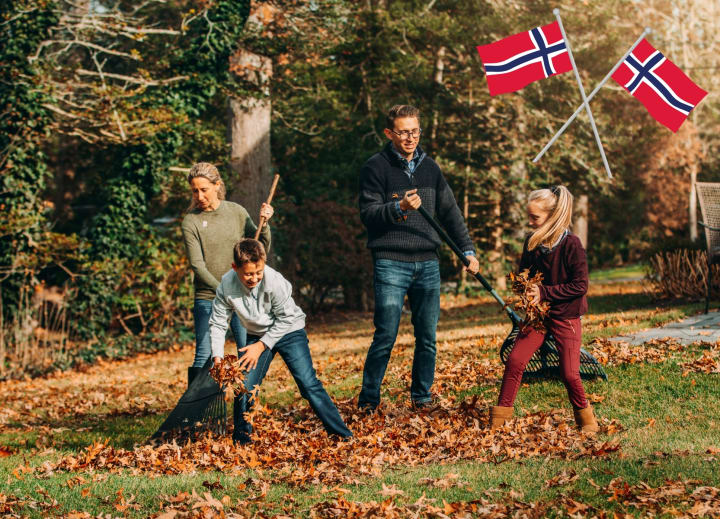 Sometimes major works like replacing fencing around a play area or building an adventure playground will be done. The dugnad days are usually called by community leaders when they see that a combined effort is needed to achieve a desired goal. Most people respond willingly, as they know the project will benefit everyone.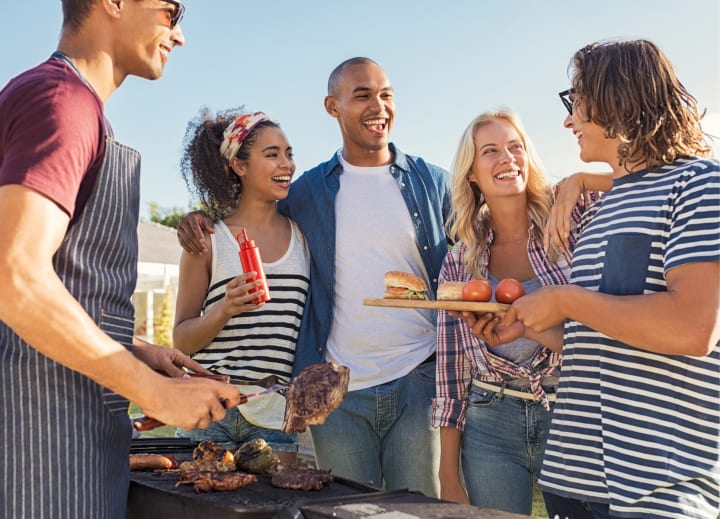 The dugnads are usually followed by a celebration. This might be a barbecue, party, or just a few refreshments laid out on a table. Just as the dugnad is important in Norwegian society, so is the celebration that follows!
Now It Also Involves Fundraising Activities
In recent years, a new type of dugnad has emerged. Sports teams, schools, marching bands, scouts and other voluntary associations often need to raise money. This is done to go on field trips or just to finance their day-to-day activities. Because of Norway's egalitarian ideals, it is not considered fair that the guardians or particpants should be expected to pay from their own pockets.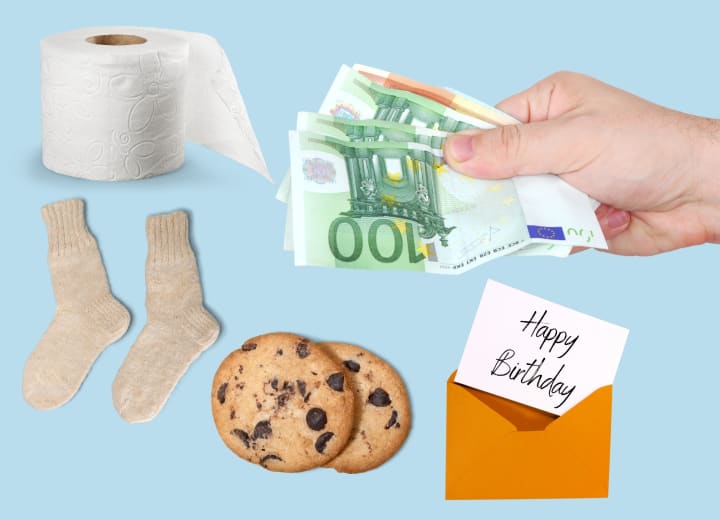 Instead, fundraising dugnads are arranged. In essence, sports teams and schools will sell household products like toilet paper, greeting cards, firelighters, socks, cookies and more. The products are sold to friends, neighbours and family. Such dugnad where fundraising is involved can easily be compared to the famous Girl Scout Cookies sales in the United States.
How Norway Faced COVID-19 With Their "Dugnadsånd"
On March 12, 2020 the Norwegian Prime Minister Erna Solberg called for a national dugnad to defeat the spread of COVID-19. Most Norwegians responded magnificently and accepted that a national, united effort was needed.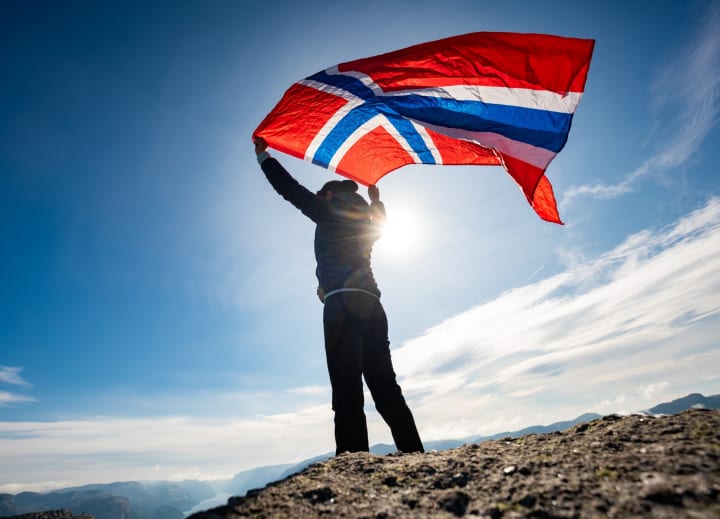 With the spirit of dugnad ("dugnadsånd") running through their veins, Norwegians saw nothing wrong in working together for the common good. Norwegian society closed down, in a similar manner to many other European countries. Life was difficult, but the people of Norway kept faith and the result was gratifying.
By May, life was beginning to get back to a kind of normal. The gradual opening up of Norwegian society and economy was possible without COVID-19 tightening its grip too much. Is it not praiseworthy how a single word can bring an entire nation together like this?
7 Fun Facts About Dugnad
Celebrating after completing a dugnad project is compulsory. A good reason for a big party.
The dugnad spirit is not unlikely to play a role in making Norwegians one of the happiest people on Earth.
They even have a dugnad day in Hell! Well, that is because Norway has a village called Hell.
The sound of dugnad has been described as the empty city of Oslo during the lockdown in the late spring of 2020.
Norwegians are known to drink copious amounts of coffee when they get involved in a dugnad project. Norwegians are huge lovers of coffee.
You do not want to be the one who did not attend the dugnad. It may be frowned upon because nonparticipants get to reap the benefits without contributing to the common goal.
In 2004, dugnad was voted "word of the year" in Norway.
Also, here is a good YouTube video of people in Oslo trying to explain what dugnad is:
So, What Can We Learn From Dugnad?
The spirit of dugnad means that Norway's neighborhoods, villages and towns are kept clean, tidy and are a credit to the hard work that the folk put into their communities. A little more of that spirit would undoubtedly make the world a better place. Less of "me first" and more of "all of us first".
About the Creator
I'm a painter and content creator that also loves to write. Based in Berkeley, California with my beautiful wife and two daughters. I hope to contribute to Vocal by writing about interesting topics you might not have heard about before.
Reader insights
Be the first to share your insights about this piece.
Add your insights