Aldershot: The Home of the British Army
My hometown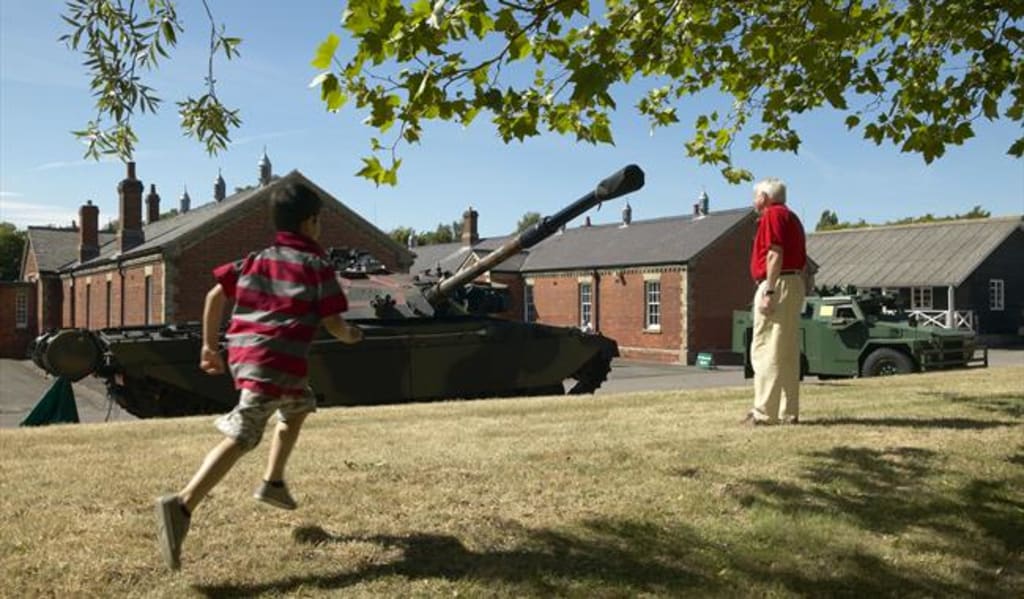 'The Army descended on Aldershot in 1854. It created miles of great dreariness.' Nikolaus Pevsner
My hometown is no picturesque beauty.
Although surrounded on all sides by miles of green, verdant English countryside, Aldershot itself is prosaic.
Concrete.
Functional.
Inevitably so. Because Aldershot's growth from pleasing hamlet, into a large town did not happen organically. It occurred on purpose, and over a relatively short space of time.
And it happened because the UK Government needed a 'home' for the new, modern army they wished to create following the Napoleonic Wars.
Up until 1852, the British Army did not have a single, permanent base. Simply because they'd never needed one, as the Army had not been a centralized, organised force. Instead, it was a collection of regiments, who were garrisoned in the town or county in which they had been originally formed.
In times of conflict, these motley collections of soldiers would - nominally - mass into something resembling an army. Only to disperse, and return to their home towns, when whatever war The Empire was engaged in finally ceased.
However, following the death of the Duke of Wellington, the nation's most feared solider, an influential group of reformers lobbied for change; if any lesson had been learned from the prolonged war with Napoleon, it was that the Country needed ONE organised, well-trained, fighting force, and not the rag-tag assortment of regiments it formerly called upon.
Even more so now that the 'Iron Duke', Wellington, was dead.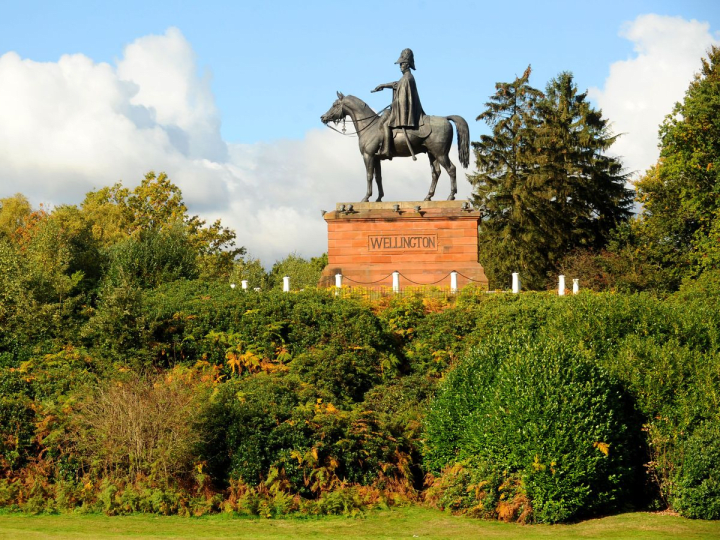 And the Government wanted it in one place.
Although it would serve at the Crown's behest, armies were still capricious beasts - best to have it limited to one location. So much easier to control should it start to get ideas above its station.
Initially, Reigate was selected.
However, the town was situated in prime agricultural land that would prove too expensive to purchase. The village of Aldershot was suggested as a cheaper alternative.
Given the town's geographical location - situated at the midway point between the War Office in Central London, and the docks on the South Coast, where troops would either set sail, or be deployed to repel an invasion - Aldershot was deemed ideal.
So, in January 1854, the British Government's War Department purchased areas of heath-land around Aldershot at £12 an acre.
By 1861, around 8,000 acres had been purchased.
The Army finally had its home.
And Aldershot was no longer a small, pretty village.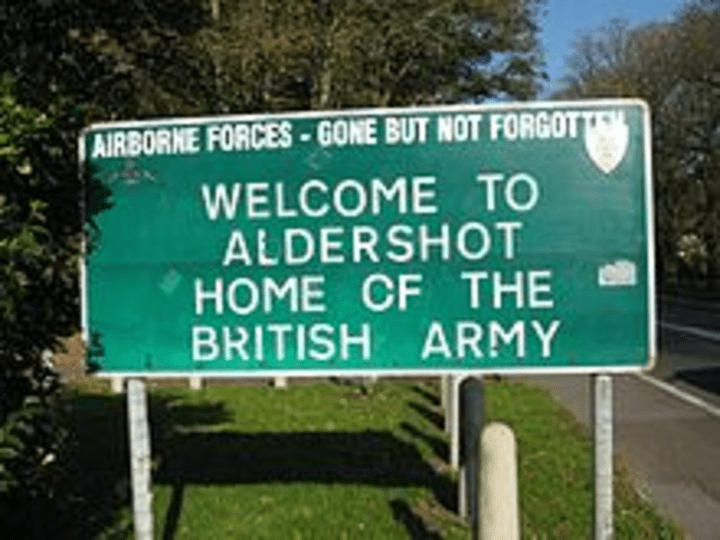 A Non-Military Upbringing
Not coming from a military family, Aldershot was a strange place to grow up in.
The Army was everywhere - uniformed soldiers thronged the shopping precinct in the center of town; decommissioned tanks, airplanes, and artillery guns lay strewn about the place, often on roundabouts, either to continually remind us all of the town's purpose, or out of handiness should the dreaded Russians ever invade.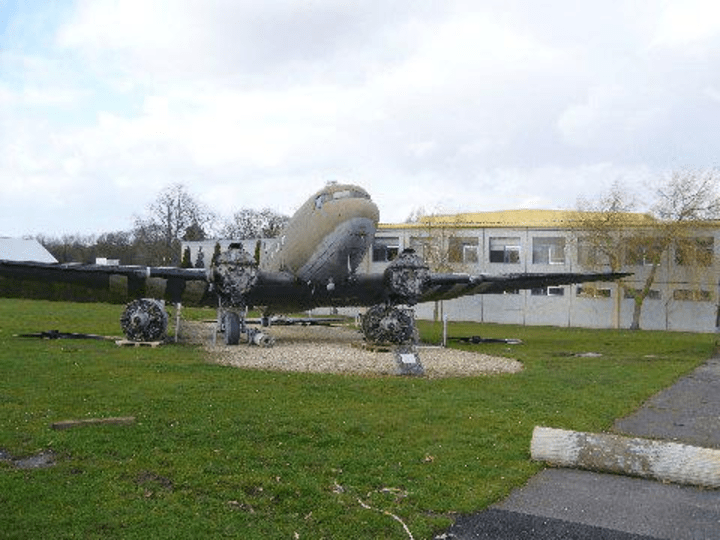 However, as none of my family were in the army, these things had no direct relevance for me. They were like film props, and the town often felt like a movie set.
Sometimes it could be an exciting one. Airborne Forces Day, when the might of the Parachute Regiment would parade through the middle of the town, was a spectacle.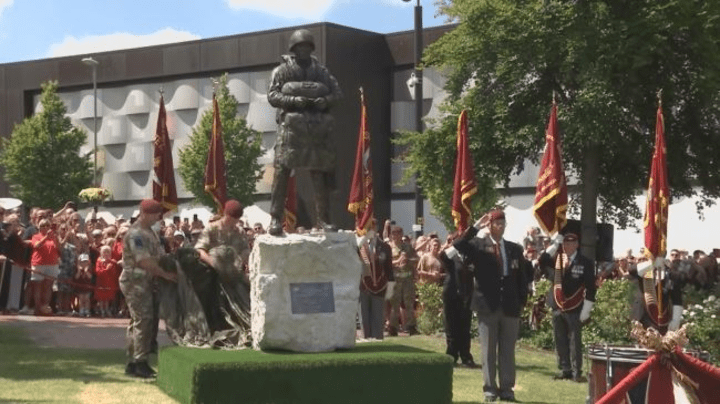 Although it was best to be indoors by nightfall; let's just say the Para's could be a tad boisterous once they'd had a drink.
But even then, Aldershot itself was a disappointing backdrop.
Pevsner's description of Aldershot, quoted at the top of the article, may be harsh, but the sentiments are broadly correct: My birthplace will never challenge Bath or Oxford or my adopted hometown of Liverpool as the UK's most charming residence.
It was a town built for a purpose, nothing more. It was built to give the Army a home.
It was never designed to entice tourists.
And its often brutal architecture displays this.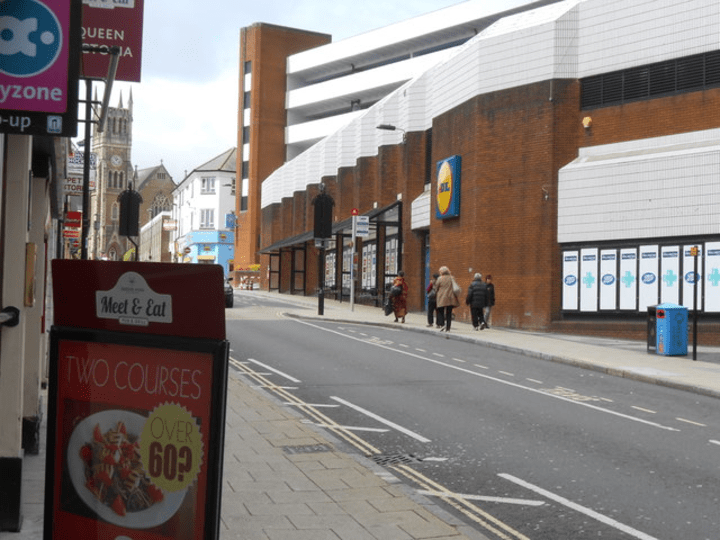 Next door to Aldershot is the small market town of Farnham. It's a pretty place, with a range of historic buildings. A bit further away is the city of Guildford, which is essentially a larger version of Farnham. Both are attractive, which only accentuates Aldershot's own, much more modern, brand of ugliness.
Whereas Farnham and Guildford are awash with cobbled streets, and timbered buildings, Aldershot has concrete.
Lots of it.
It's like someone took millions of grey-colored Lego bricks, and build a town.
There are isolated examples of beauty. For instance, I've rarely seen any building as impressive as the Cambridge Military Hospital.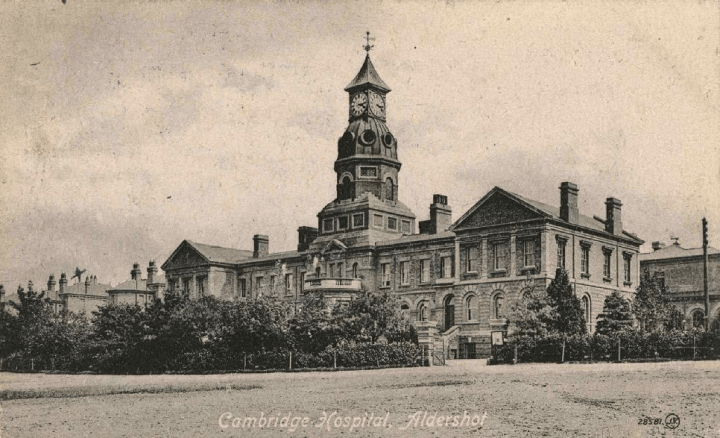 Sadly, the hospital is no longer in use, and is in the hands of a property developer who is turning the listed building into apartments. This was inevitable given both the vast costs involved in trying run this antiquated, asbestos-ridden, Victorian behemoth, and the fact that the Army has now left Aldershot.
Changes in Government policy during the late 1990's effectively meant a return to the system that was in place back in Wellington's lifetime. Various regiments were amalgamated, and then re-assigned to a new 'home', the majority of which were away from Aldershot.
The Cambridge simply wasn't needed anymore. With no Army to care for, it no longer served a purpose. Having been converted into homes, at least it will do now.
But the Cambridge Hospital was a rare example of beauty in the town. Indeed, all of Aldershot's most pleasing architecture was reserved for the military. Whereas the Army got the Cambridge, us civilians got the Wellington Shopping Center.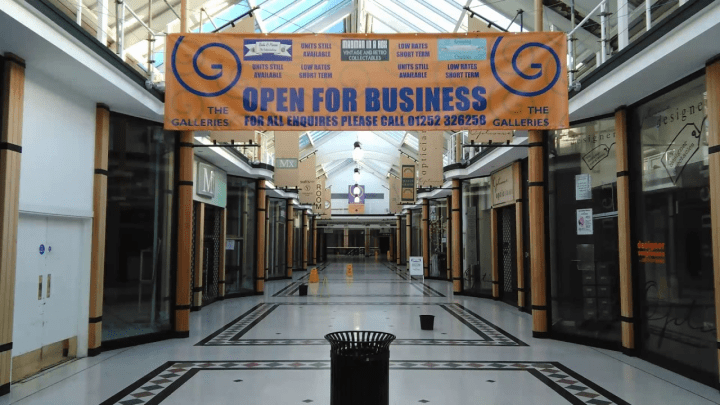 This was not a fair exchange.
However, despite its lack of beauty, especially for the non-military population, Aldershot will always be special to me. There will always be a fondness when I think this strange town.
Because, as I grow older, I recognize that the physical landscape is almost irrelevant. For, if a home is only as meaningful as the people who live within it, a town is only as important as the memories it evokes.
And this ugly, unprepossessing town has given me more memories than its architecture deserves.
There Are Places I Remember...
I will always remember going to the Recreation Ground to watch Aldershot Town Football Club with my father. Although they have always been a team to be found in the lower reaches of the football league, and although the football itself was never particularly exciting, we never missed a home match.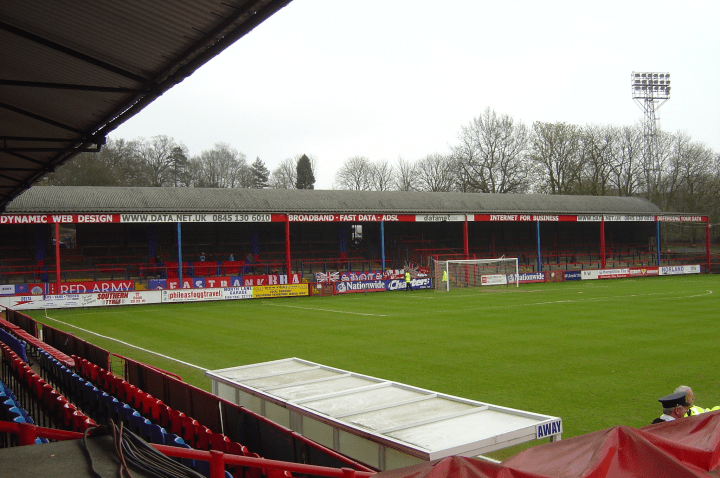 For some reason, we always stood in the away end, with the few travelling supporters. That was where my dad would meet his friend, and where I would meet mine - Timothy. Sometimes, my grandfather (my father's dad) would join us in this part of the ground.
To this day, I do not know why my father and I acquired this weird, quirky habit of not actually mingling with our own supporters. It is just one of many things I was deprived of discovering when my dad succumbed to cancer. Now it will remain a cherished mystery.
Although the Army's departure has now quietened the town, as a child, the city center was a thriving place. Especially at Christmas time. It could never match the excitement of my brief visits to London, but it was vibrant enough in its own right.
Never more so than during the festive period.
It might seem strange to someone who has only ever known Aldershot without the Army, but the hustle and bustle they once brought made it a thrilling place to go Christmas shopping in.
Or, as was more often the case for me, simply be part of, soaking up the atmosphere.
I will always remember going to the second hand record shop at the 'top of town' with my best-friend, Simon, who would also sometimes join us at the football.
And then there was visiting McDonald's for the very first time with another friend, Daniel, on his birthday (we also went to see 'Ghostbusters' at the local ABC. The combination of my very first Big Mac, and Bill Murray means that this day will always be a special one).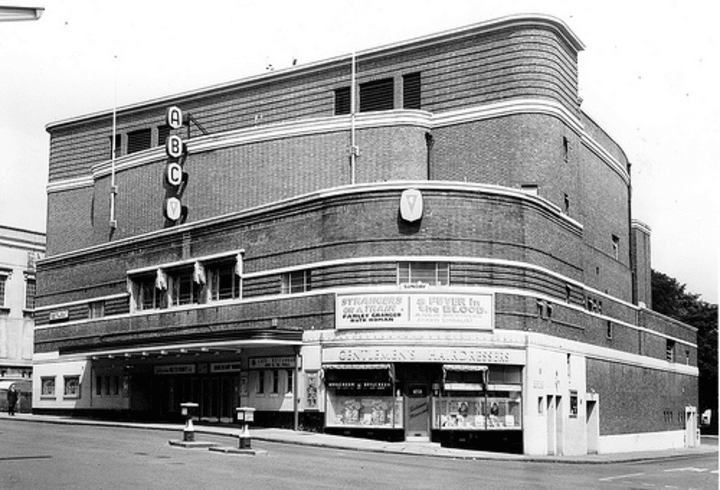 Though, as cinematic memories go, nothing will ever challenge going to see 'Star Wars' at the Odeon in 1978. I was nearly five, and Lucas' daft, silly space-opera has stayed with me ever since.
And then there is the Lido.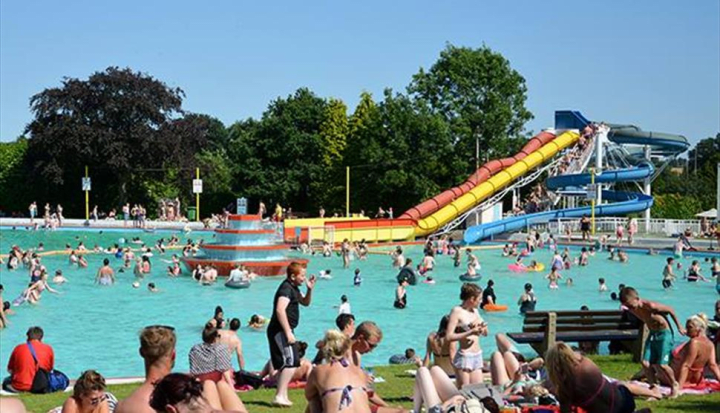 This is a huge, outdoor swimming pool, complete with flumes. It was also where the majority of my Summer holidays were spent as a child. Well, if we could sneak over the fence, that is.
Being English, the town's pubs are - obviously - important to me. The Beehive; The Heroes of Lucknow; The Red Lion (where you weren't allowed to swear)... the list is almost endless. But one stands apart; The Garden Gate.
I really have no idea why, but this is where 'Monty' and I would go drinking. It was never full, and was - in all honesty - a bizarre choice for two young men to select as their watering hole.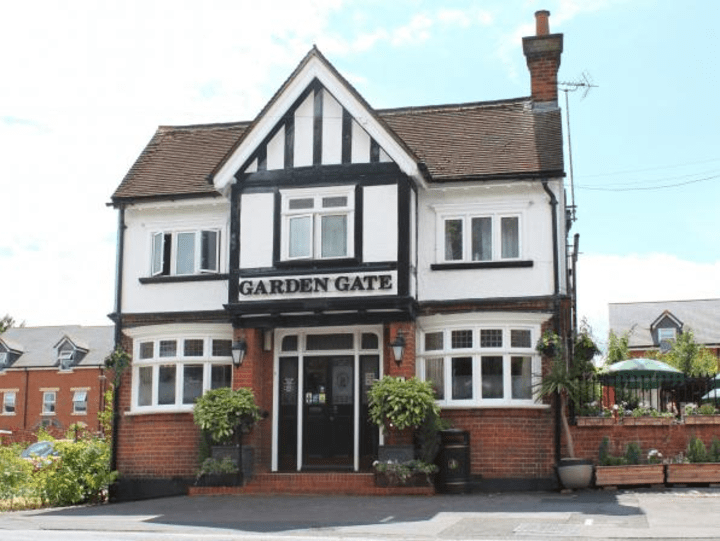 Years later, having long swapped Liverpool for Aldershot, I took my wife there. To the annoyance of the regulars, we won the pub quiz.
Like the town itself, none of those pubs are really anything special. But each holds a memory for me. Albeit, a drunken one.
And then there are the houses. Three in particular.
The first was my Great Grandmother's. Although the house was small, it was where every living relative on my mother's side would decamp to on Christmas Eve. We would play cards, and drink bitter lemon. In the Summer, we would all play cricket, using her metal gate as a wicket.
In an act of synchronicity, my Nan and Granddad lived on the opposite side of the road.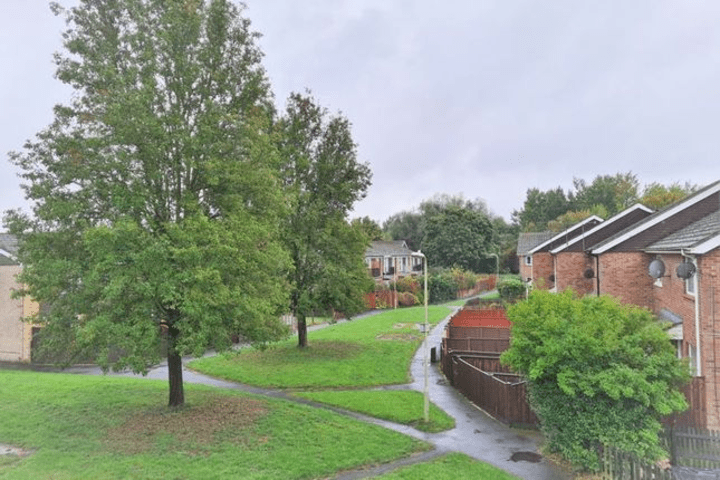 That was where we would go to on the evening of Christmas Day. It was a quieter, more cozy affair than the bedlam of Christmas Eve. But my most cherished Christmases were always book-ended by that visit.
On Boxing Day, we would head to my Gran's house. There would be a raft of cousins and uncles. My Gran would serve us an assortment of cold meats, accompanied by her home-made piccalilli. For desert we would have her (likewise homemade) cheesecake. Meanwhile, my Granddad would sit in the living room by the fire, chuntering.
For someone who outwardly never seemed pleased to see any of us, he also didn't like it if no-one sat with him. Like many in my family, his bark was far worse than his bite. And behind that bark was a deep, deep love.
Three houses... an array of pubs... an outdoor swimming pool... two cinemas... a shopping precinct... and a football ground.
None of those places are aesthetically impressive. To echo Pevsner, they'd probably all appear 'dreary' to you.
Because he's right; when the Army arrived back in the nineteenth century, they did bring with them miles, and miles of banal, concrete, dreariness.
But, behind that dreariness are memories, formative experiences, and - most of all - people. Whether they remain with us, or have sadly passed on, each one has left a mark on me.
Each one is me.
And the ugly town that was the stage-set for all those characters? That's me as well.
Aldershot might be dreary. It might be dull, and unexciting, for those used to big-city life.
But it is me.
So, with apologies to Pevsner, the Army may have descended on Aldershot in 1854, and they certainly created miles of great dreariness, but that arrival also - in large part - created me.
My hometown may be no picturesque beauty, but it is still wonderful nevertheless, and it, and people who at various points have called it their home, have all shaped me in ways I can scarcely begin to imagine.
Every grey, dreary inch is in me. And I wouldn't have it any other way.
(Also, it has the Lido. And that will always be pretty amazing.)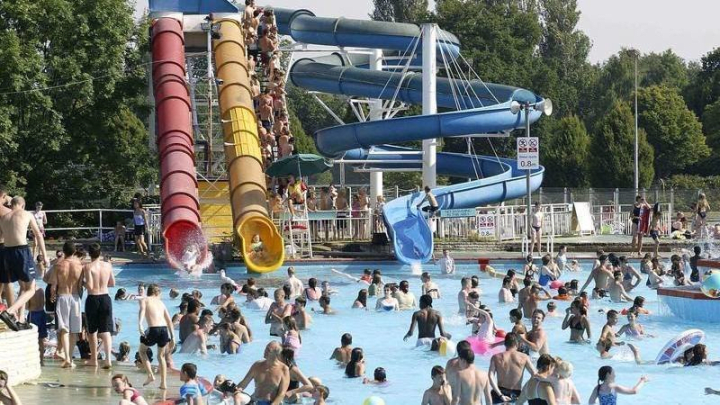 ----------------------------------------------------------------------------------------
If you've liked what you've read, please check out the rest of my work on Vocal. Among other things, I write about film, theatre, and mental health: The story of my admission to a psychiatric ward, and my attempts to rebuild my life following my discharge, starts with 'Flow: The Psychiatric Ward.'
You can also find me on Elephant Journal and The Mighty.
If you've really liked what you've read, please share with your friends on social media.
If you've really, really liked what you've read, a small tip would be greatly appreciated.
Thank you!