Airbnb: Origin and Other Interesting Things
Airbnb came about because of a need and a great idea.
Like so many other great inventions and discoveries, Airbnb came about by accident. It filled a need for schoolmates who could no longer afford to pay rent for their loft apartment. Therefore, Brian Chesky and Joe Gebbia blew up an air mattress in October 2007, and used their living room as a place for others to stay. They set up a website to announce their idea.
The roommates had their first customers on February 11, 2008. Travelers had a hard time finding lodging when they were in the city for a big convention. The pair added Nathan Blecharczyk to their operation and named it AirBed & Breakfast, which was quite fitting.
Airbnb, Inc.
In March 2009, the company's name AirBed & Breakfast was shortened to Airbnb. The company connects travelers with property owners. The company does not limit its offerings to merely air mattresses and breakfast. The offerings have expanded from air beds to a variety of properties including private rooms, apartments, and entire houses.
The $93 million dollar industry is making it very convenient for travelers. The best part of the story is that vacationers and those who need a place to stay don't really sleep on air mattresses.
A‌i‌r‌b‌n‌b‌,‌ ‌I‌n‌c‌.‌ offers short-term living quarters for travelers all over the world. The San Francisco, California-based company acts as a broker for matching real estate with someone who needs it for a certain period of time. The company owns none of the facilities, but it gets a commission from each of its bookings.
When people travel with their family, they turn to an airbnb for convenience and comfort. They find the company offers a variety of amenities that satisfy the hardest-to-please vacationer.
Once a traveler has stayed at an airbnb, he doesn't usually return to a hotel, motel, or other types of lodging. Those facilities just don't offer what an airbnb offers.
At one time a B&B was a place where a bed and a breakfast were actually served. Today, few locations offer breakfast. Airbnb is actually a company that connects travelers with property owners. For example, if a traveler wants to visit a new city, Airbnb gives him many choices from which he can easily book space as small as a room or an apartment to something as large as an entire house.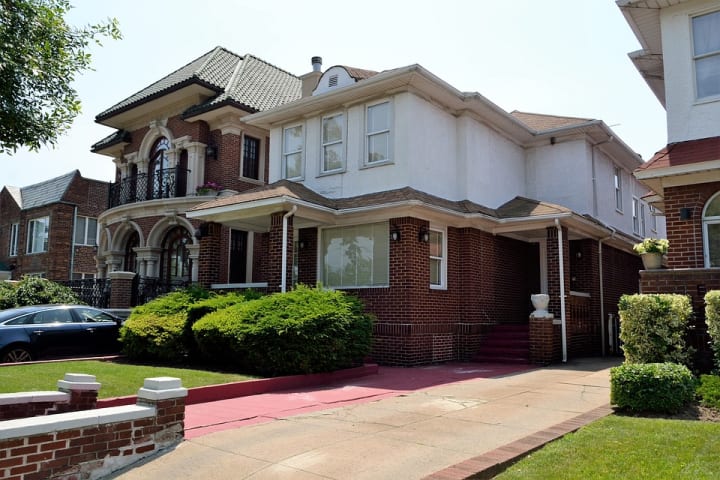 Success of Airbnb
Airbnb is still owned by the three original three men, but it has 12,736 employees to help run the business that has locations all over the United States with international offices. Some of Airbnb offices are located in Paris, Milan, Barcelona, Copenhagen, Moscow, São Paulo, San Francisco, London, Hamburg, Berlin, Dublin. Australia, Thailand, Indonesia, and Singapore.
In exactly three years after its launch in February 2011, Airbnb revealed it had 1,000,000th bookings. Less than a year later in January 2012, the company announced its 5,000,000th booking. Just five months later, in June 2012, Airbnb announced its 10,000,000th booking. The company's statistics show that out of all those bookings, 75% of them came from people outside of the United States. In October 2019, the online marketplace announced two million people had stayed at a place booked by Airbnb.
Increased Services
Of course, lodging is the main service of Airbnb, Inc. The company is constantly coming up with services that make guests' stay more enjoyable. With a standard listing, guests may book activities including cooking classes and guided tours.
The Airbnb Plus includes a full kitchen, a fast Wi-Fi, and a bathroom with stocked toiletries. The Airbnb Collections package includes housing for weddings, dinner parties, retreats, and other big gatherings.
Airbnbs Are Not Just For Travelers
Airbnbs are not just for travelers. They are also for people who have extra space to share with travelers. They can make extra money by becoming a host. They simply register their space on the Airbnb website with information about the space that is available.
Those who have stayed at both an airbnb and hotel say Airbnb properties are much better than staying at hotels even though there is no competition between the two. Airbnb is the broker and not the owner of the facility. However, the word has come to be associated with the space instead of with the company that is actually the middle man that goes between the traveler and the host.
The price of a vacation rental for a short period of time is usually much lower than a hotel room. Hotels are usually located in cities, but airbnbs are usually located in residential areas with front and back yards. Sometimes, there is a patio, a deck, and a swimming pool. Pets are allowed at airbnbs. That means travelers don't have to leave furry members of their family at home.
Even though there is no room service at airbnbs, there are many other services that make the experience worthwhile.
travel advice
Margaret Minnicks shares articles with readers all over the world. Topics include celebrities, royal family, movies, television, foods, drinks, health issues, and other interesting things. Thanks in advance for TIPS that are sent my way.