A Stroll Down Main Street, USA
Cedarburg, Wisconsin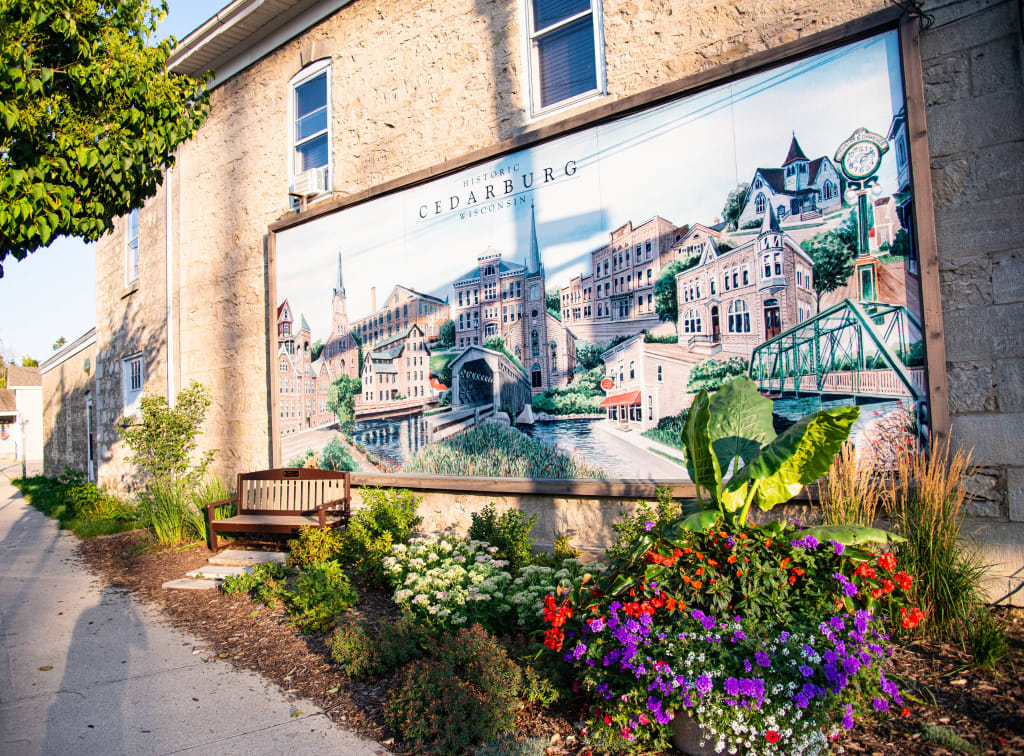 At the south end of Washington Avenue, Cedarburg's main street, I take a step backward in time.
Cedarburg is an old woolen mill town. Late 1800s stone buildings now serve as restaurants, lodging, wineries, boutique outlets, and gift shops.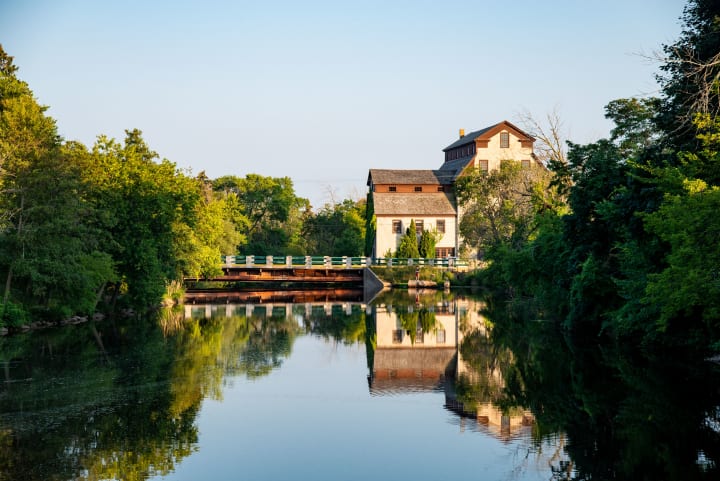 The spired St Francis Borgia Catholic Church acts as my home point, a landmark beacon where I start my stroll. German immigrants built the stone church in 1870.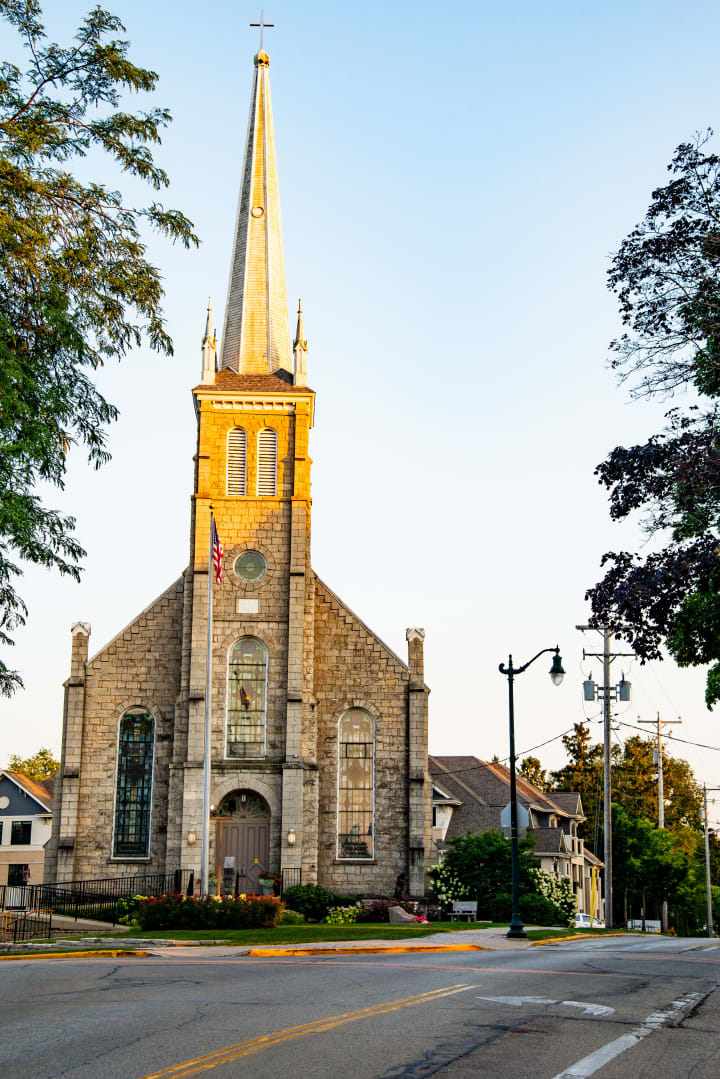 Frannie's Market
Walking in the front door, I immediately feel like I am in a general store. This shop features an eclectic assortment of foods, including charcuterie and bakery items. The food is smartly complemented by kitchen items, pottery, and gifts.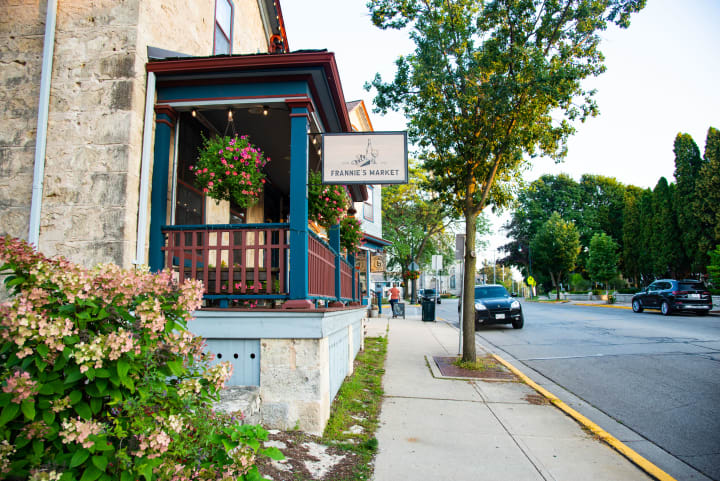 PJ Piper Pancake House
I stop here for breakfast, where this old-fashioned diner is a local favorite. It serves good-sized portions of eggs, pancakes, and griddle specialties that fill the air with a tempting aroma. I leave with my belly full of home-style biscuits and gravy. Be prepared to wait on popular weekend mornings.
Stagecoach Inn
An 1853 stagecoach stop now serves as a cozy bed and breakfast in the middle of town. Small but authentic, you can stay in any of nine rooms among vintage décor and have a friendly conversation with the inn owners.
Rivoli Theater
Five-dollar tickets for first-run movies complete the illusion that I am reliving the past. The movie house is staffed by volunteers, and a bag of popcorn doesn't set you back $15.
McCutcheon's Barber Shop
Jerry shortened my hair in this old-time tonsorial parlor along with revealing the obligatory gossip about town. I leave feeling like a local and my head a bit lighter.
Amy's Candy Kitchen
Candied apples of all varieties fill the store's window. The sugary treats call to me every time I pass by. Handmade chocolates complete the siren call as the scent wafts onto the street each time the door opens.
Boulangerie Du Monde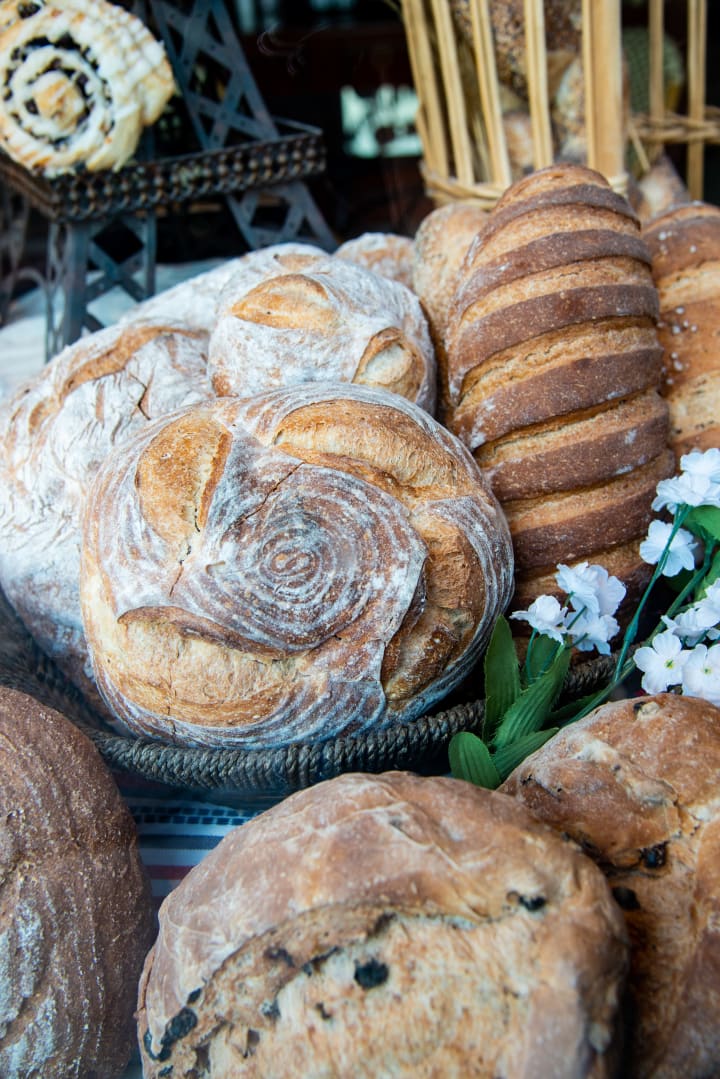 The warm, yeasty air hits me in the face when I open the door, and I am instantly transported to France. I pick out an almond-filled croissant from the glass case filled with rolls, artisan bread, and sweet pastries. Just remember to get there early since the baked goods sell out quickly.
The Shinery Moonshine Company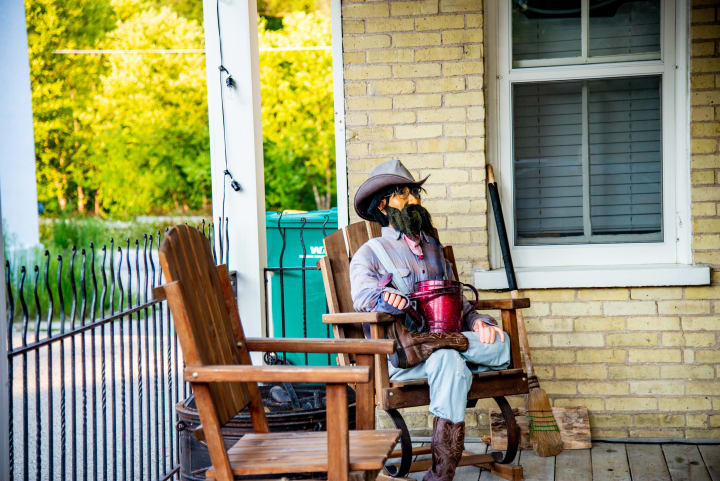 This distinctive moonshine bar highlights a list of flavors that rivals an ice cream parlor. If you're not sure of the taste, shots are available at the counter. After tasting, leave with one of the full bottles that line the walls.
Weeds
A gift shop with everything under the sun from wind chimes to t-shirts, soaps, candles, lotions, décor items, and knick-knacks. A collection of fun tea towels rounds out the offerings of this unique store.
Java House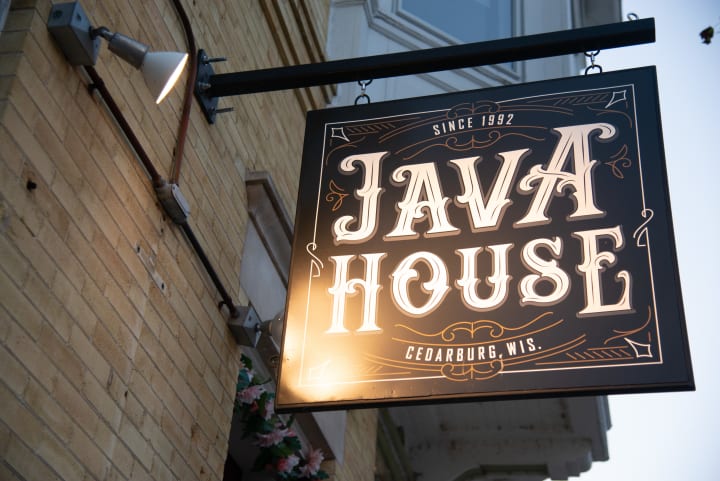 This hipster-vibe joint serves specialties like B2D, an espresso blended with turmeric and ginger. When the COVID19 pandemic began, the shop closed its petite indoor café and now serves its beverage out of a walk-up window. I meet up with the locals at this popular spot. Carrying my latte to the outdoor patio, I sit among old farmers and the lap-top generation. The gossip and political banter are thick in the air.
Cedar Creek Settlement
At the northern terminus, there is a collection of shops, and even the Pineapple House, a gift store serving, of course, fresh pineapple.
The Anvil Pub & Gill
Hearth-baked sandwiches are the main feature of this casual eatery set in a 19th-century blacksmith shop.
Cedar Creek Winery
A winery well-known for its fruit wine, with a local favorite being its Strawberry Blush.
Other types include blueberry, cranberry, and pear rounded out by grape varietals.
The Olive Sprig
The Olive Sprig displays rows of bright stainless-steel tanks full of fresh olive oils and aged balsamic vinegar. One side of the store is dedicated to an assortment of kitchen gadgets sure to please any cook.
Cedarburg Art Museum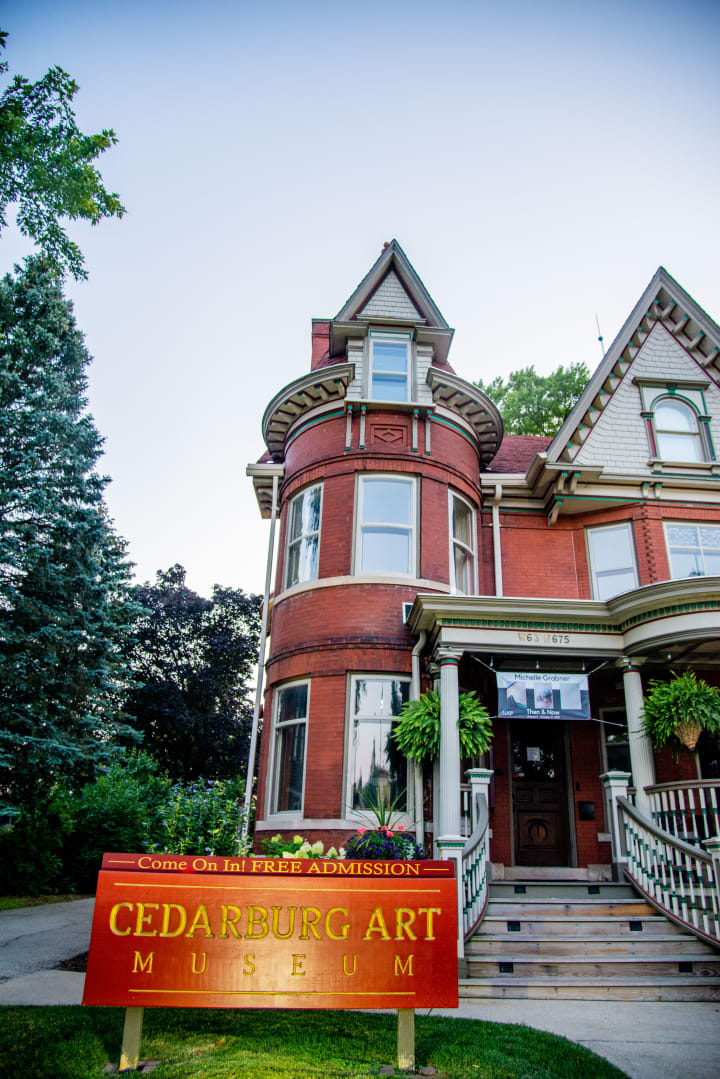 Renowned for its focus on arts and culture, the town features its own Cedarburg Art Museum. Throughout the summer, the museum hosts a Beer Garden with live music, and picnic table seating with brats and pretzels for casual fare on Thursdays and Saturdays.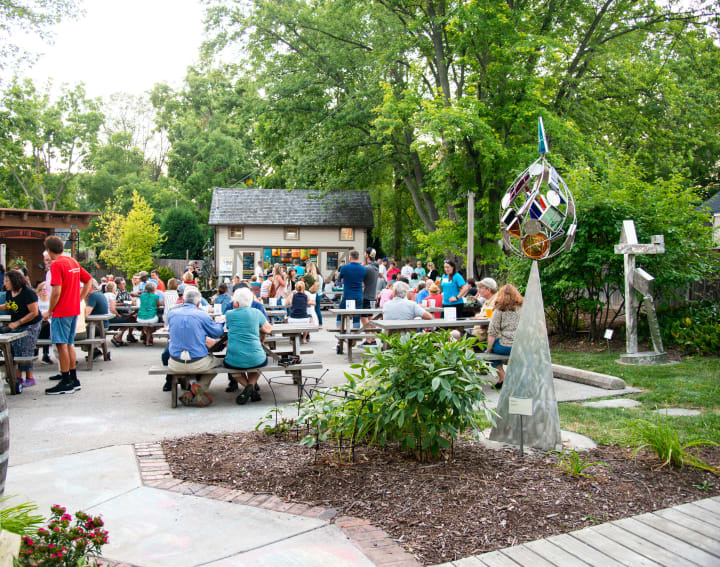 Walking down Washington Ave during the summer, music serenades the night, coming from several local pubs, restaurant patios, and concerts in the parks.
I reflect for a moment that until next time, I must leave this slower pace and slice of Americana behind.
About the Creator
Jim DeLillo writes about tech, science, and travel. He is also an adventure photographer specializing in transporting imagery and descriptive narrative.
Reader insights
Be the first to share your insights about this piece.
Add your insights