A Review of Palmers Swiss Cottage Hostel in London, United Kingdom
To stay or not to stay?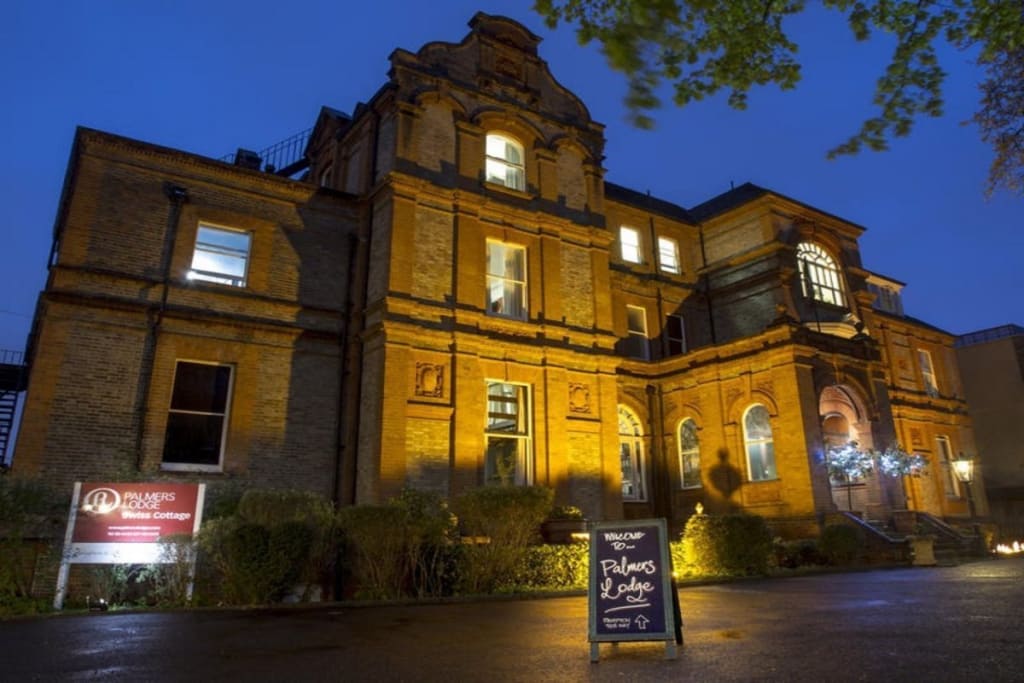 The front of Palmer's Lodge Swiss Cottage
I'm back with another hostel review! Now, just a disclaimer before I begin; it's been nearly two and a half years since I stayed at this hostel, so some things may have changed.
Anyway...
I traveled with my college for a J-term trip to London in January 2016, and we stayed at Palmer's Lodge Swiss Cottage for two weeks. Now, it's important to say Palmer's Lodge Swiss Cottage because there is another Palmer's Lodge located in another area of London. So, without further ado, here is my review of Palmer's Lodge Swiss Cottage.
Location
I thought the location of this hostel was excellent. Now, it's not in central London, so you're going to have to take the Tube if you want to get to London's main attractions. However, I actually didn't mind being out of the city center, because it offered a bit of a more relaxed environment. Now, that's not to say there wasn't plenty of things to do in the area. Within walking distance are restaurants, coffee shops, an ice cream shop, a pharmacy, etc. etc. And by the way, the Swiss Cottage station is only a two-minute walk from the hostel, so if you need to hop on the Tube, you won't have to walk very far.
The Room
Before going into my review of the room, I believe it may be important to point out that the professors that led our trip picked out and booked our rooms.
I stayed in a 9-bed dorm with eight other girls (all of which were from my school). This room was tiny given how many beds there were. The beds were set up as bunk beds, but instead of two beds, there were three beds per bunk. So there were three sets of three all against one wall. The room was long and narrow, not a lot of space to move around if more than a few people are in the room at once. It's doable, but... you'll definitely be in close quarters if you're staying in this room.
On the bright side, the beds and pillows were comfortable, and each bed had an outlet, as well as a little curtain for privacy. Neat!
As for bathrooms, there were dorm style bathrooms on each floor (one for women and one that was unisex). I don't remember exactly how many stalls and showers there were, but I never had to wait around for the toilet or for a shower.
Staff/Customer Service
The staff were always very friendly and helpful when needed. I don't remember any notably bad/rude experiences, and overall I was happy with the staff.
Amenities
This hostel offered free breakfast every morning. It was a buffet style breakfast in the little bar/restaurant they had in the lower level of their building. They had a really great breakfast variety—cereals, bagels, toast, croissants, fruit, oatmeal, coffee, tea, juice... the list could go on. At night this area became a bar/restaurant (but they only sold dinner on certain nights...it was a little strange). It has a very pubbish-like atmosphere, and the bartenders were always very friendly and polite. The drinks were very moderately priced as well, and they served typical bar foods such as burgers, sandwiches, and French fries (called "chips" in the UK, of course).
In the main level of the hostel was their reception area, where they had several different tourist maps and books for guests to purchase. They also sold postcards and magnets, which I thought was very convenient.
Just off the reception area was a little lounge area for guests, it was very quaint-looking and had a lot of seating for guests. There were also some computers, and a little instant coffee machine (it cost a bit of money, but it was convenient!)
Overall, I enjoyed my stay at this hostel. The room was a little tight, but it was excellent other than that. Besides, you won't be spending most of your time in your room anyway! (Hopefully). If you're staying in London and are looking for a nice place to stay for a decent price, I would highly recommend Palmer's Lodge Swiss Cottage.
(P.S. Like what you read? Please consider leaving me a tip to help support me as a writer. :) Thanks for reading!)