A Different Kind of Summer!
Summer in the Snowy Mountains!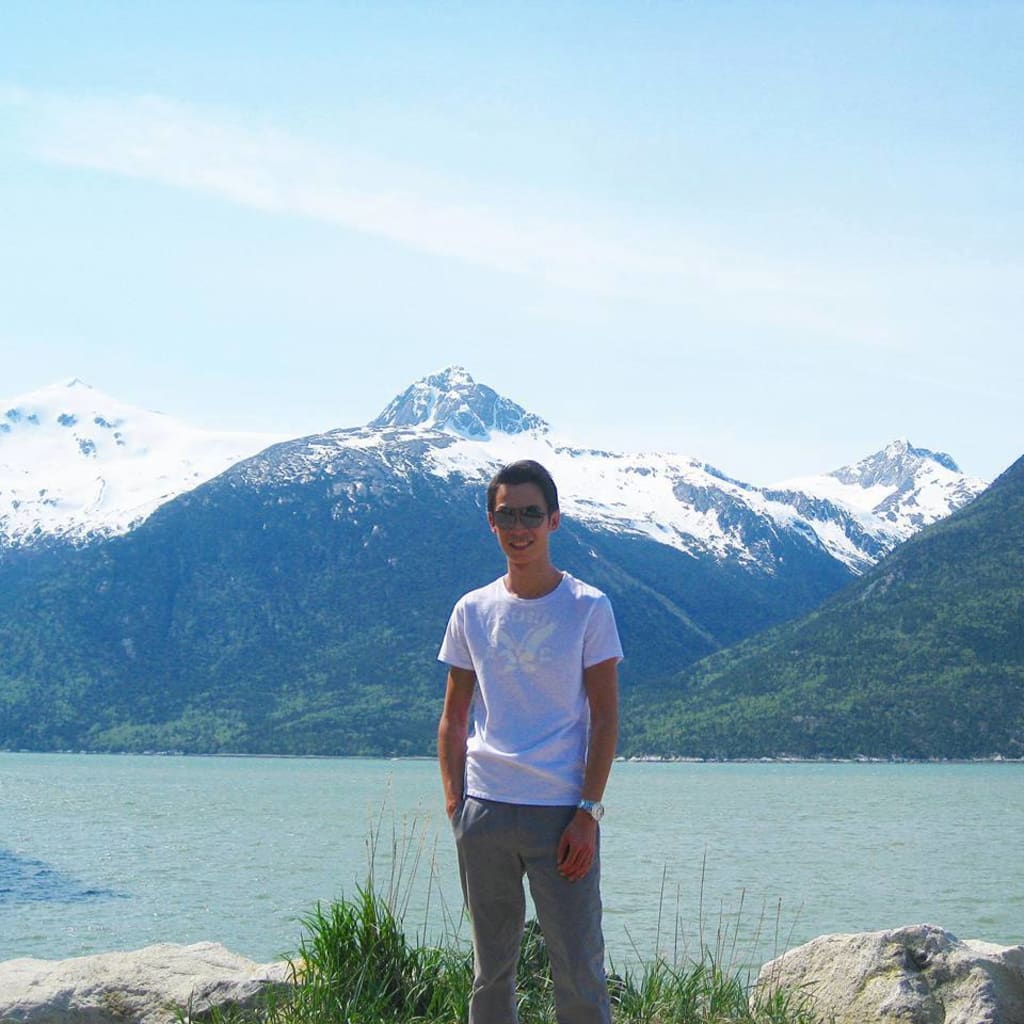 Summer in Alaska!
Usually, when we think of summer—we think of beaches, tropical destinations, cocktails in the sun etc. However, I have been fortunate enough to have experienced a different kind of summer—in places like Norway and Alaska! A very different climate indeed. Imagine seeing snow instead of sand, and imagine seeing mountains instead of palm trees. My summer experiences in the snowy mountains is a very unique travel experience.
The cold never bothered me anyway!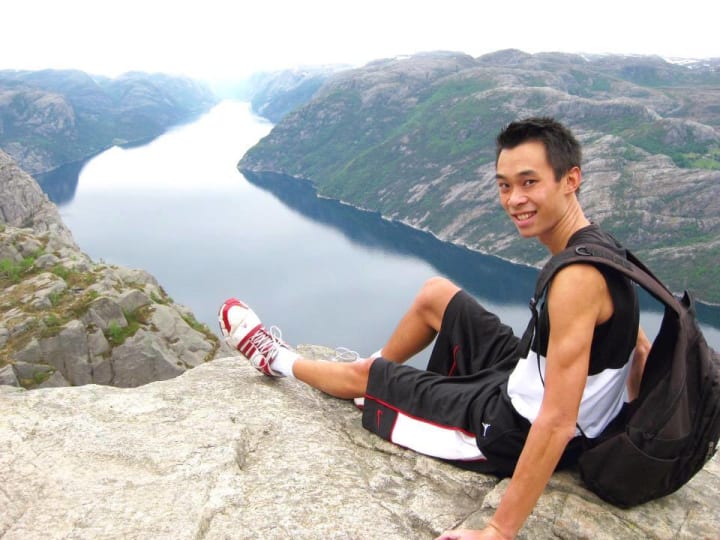 The summer months in Norway is the perfect time to go hiking. It is not too cold at all. There are many hikes that will take you to the top of mountains, which will give you incredible views of the fjords. Seeing the fjords in real life is really breathtaking, and I can see how this beautiful scenery inspired the film Frozen! The views of valleys and cliffs is Mother-Nature at her best.
If you don't fancy hiking, there are plenty of opportunities to see the fjords from ground-level. There are many walking trails throughout the Norwegian towns, that allow you to fully embrace the scenery. My friends and I actually walked up to, and drank from a natural waterfall—the most refreshing water I have ever tasted.
Walking around a local town is quite interesting as well. There are lots of fascinating shops to look around, which was great for souvenirs, and my friends and I also enjoyed hot chocolate at the log-cabin themed cafes.
The Polar Express!
Alaska is actually very similar to Norway. There are lots of snow-cap mountains, hiking trails, beautiful outdoor scenery and cute little towns. I would say, however, the weather during the summer can be quite warm. In fact, believe it or not, there were days in Alaska where I was actually sunbathing.
The most interesting activity I did was a train ride through the Alaskan mountains, on the White Pass & Yukon route. A huge Harry Potter-looking train, takes you right up to the Canadian border. An epic one hour train journey takes you through forests and mountains, with views that are visually stunning. I highly recommend this experience!
Alaskan towns are also very enjoyable to spend time in. It felt like I was walking through a movie set, because some of the towns have that old western American feel to it. I very much enjoyed watching a lumberjack show! You can watch real life lumberjacks chop logs, climb poles, and throw axes in a very entertaining family style show.
Fortress of Solitude!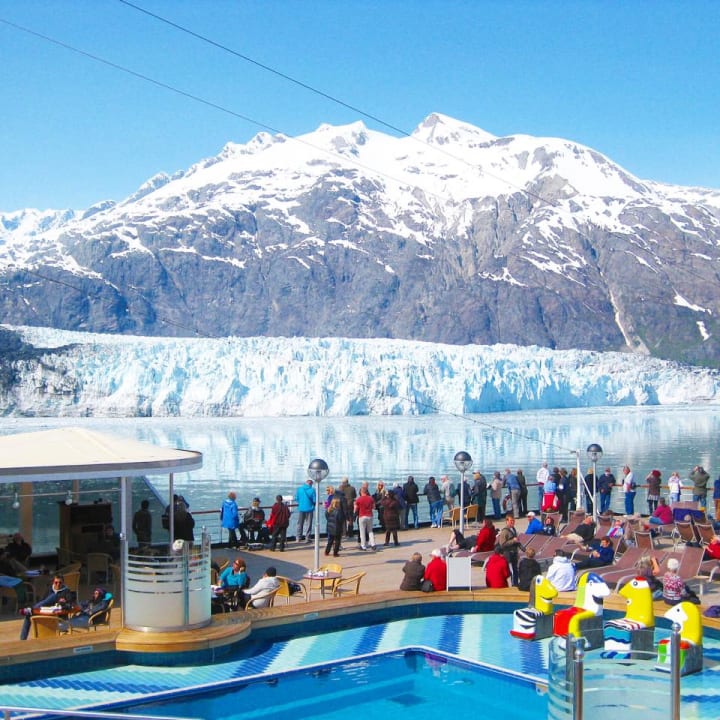 During my Alaskan cruise, we got to witness a real life glacier. Sailing through Glacier Bay National Park is an incredible once in a lifetime experience. This huge chunk of ice in the middle of the ocean is so visually pleasing. On a clear sunny day, the shimmer from the sunlight gives the glacier a twinkle—and the reflection in the water was beautiful. The sea was so calm, I couldn't even feel the ship moving. To see this from the pool deck of the ship is a fantastic cruising experience. Not a bad view to take in, whilst relaxing in the hot-tub!
Sailing through Glacier Bay National Park made me feel like I was in the 'Fortress of Solitude!'
My Overall Experience!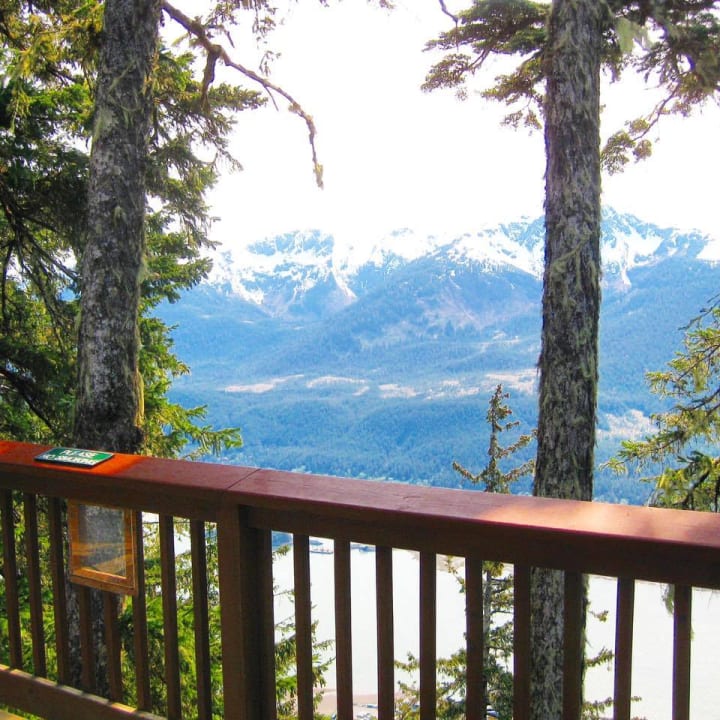 Spending your summer like this is definitely different from your typical vacation. Swapping out sand for snow can be a strange concept for some people to grasp. It is a great way to see Mother Nature and appreciate stunning scenery. Spending your summer in the snowy mountains isn't something I would look forward to every year, but it is certainly an experience I would suggest to try at least once. Traveling like this surprised me, and I definitely enjoyed it a lot more than expected.
If you're looking for a different kind of travel experience this summer, something that will allow you to break your boundaries, I highly recommend visiting Norway and Alaska!