Guides
8 Hour Singapore Layover
Can you really explore somewhere in such a short time?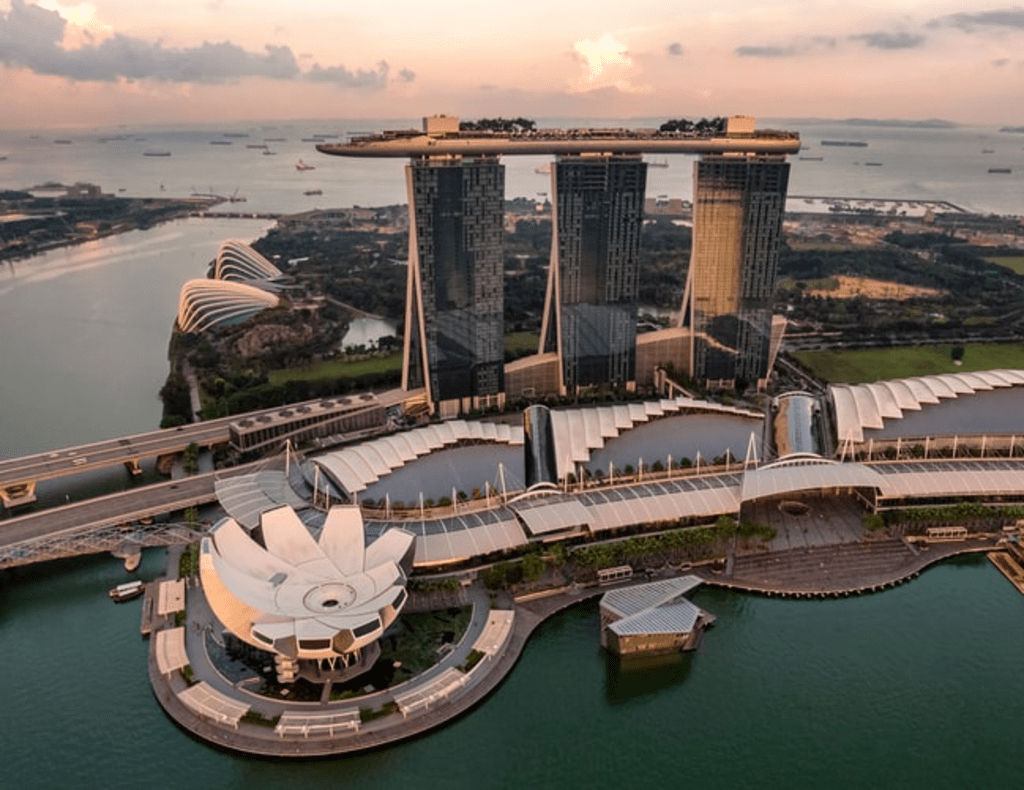 In the middle of our 30+ hour journey to Australia, we had a layover in Singapore. Now, Singapore wasn't really somewhere that was a bucket list place for me, and I didn't really have any sort of idea of what there was to do there. But when the cheapest flight to Australia included a long layover, we jumped at the chance to explore this city-state.
We landed in Singapore's Changi Airport, labelled by some as the best airport in the world. But instead of spending the eight hours trawling around the airport (which we most definitely could have done with the amount of activities to do), we decided to venture out into the city. We were so surprised when we were researching Singapore by the size of it and how small it was. But you will soon see we hardly even made a dent in what there is to see and do, and we most definitely need to go back and make sure we get everything in.
Visas
One thing that we were wondering before we set off to Singapore was the visa situation, but it turns out, all you have to do is fill out a little form that they give you on the plane and then you hand it over to the immigration officers. They scan your passport, your form, and your thumb prints, and off you go into Singapore. The best thing is—it's free! We were so glad that is was as easy as this, and definitely made the decision of visiting Singapore again in the future a lot easier.
Sights
Before we landed, we had planned to go to the famous Raffles Long Bar; however, once we turned up there in our Uber, the whole hotel looked to be shut for refurbishment. Luckily we had the nicest and most helpful driver you could ever imagine. On our trip into the city, he was telling us about all the cool things to see and do, and was more than happy to answer our questions of "What's that?" and "OMG is this where the Grand Prix is held?!"
So when we found out that we couldn't have a Singapore Sling in the Raffles Long Bar, our Uber driver drove us to our next destination—The SkyPark at Marina Bay Sands Hotel.
After experiencing the SkyPark during sunset, we were kind of a little glad that we missed out on Raffles. This is definitely a must see while here in Singapore, and if you've got the money, I would definitely try and spend at least one night here as the roof top infinity pool (for hotel guests only) looks absolutely insane and something that needs to be experienced.
Next, we walked to the Gardens by the Bay. Alex was really intrigued by all the structures of this place the whole time we were in Singapore—whether it was in the taxi or over looking it from the SkyPark—so we just had to go over and check it out. Unfortunately, we didn't have enough time (or money) to check out the inside of the domes—one of which was shut—but that just gives us another reason to go back. Instead, we wandered the outside features of the gardens and took in all the amazing sculptures and structures around us as the sunset while darkness changed the landscape.
Airport
We really wanted to experience everything Singapore had to offer in our short eight hours here, and exploring all the airport had to offer was definitely something on our list. It's easy to see why so many say Changi is the best airport in the world. With seemly endless shopping, it's own hawker style food court, butterfly garden, movie theatre, and even a pool, there is so much to do to keep you entertained in this airport.
One thing I wish we had known about before we got there is the free Singapore tours that the airport provides. It is definitely something to consider if you want to see as much of Singapore as possible in your short time there. It is recommended that you have at least five and a half hours of spare time before your departing flight to take part in these tours, which are guided and take around two and a half hours. Unfortunately, we landed too late to go on any of these tours.
One tip that is a must for this sort of layover that I highly recommend is bringing a change of clothes. Seriously. Singapore is humid! Walking around in you plane clothes that you've probably slept in for however many hours isn't nice—trust me, we found out the hard way! We ended up changing just before we boarded the next flight, but in retrospect, we should have done this before we left the airport in the first place.
And finally, I would also definitely recommend, if your layover was as short as ours, to make use of Uber, as it quickly got us door to door and saved a lot of time waiting around for public transport. It wasn't as cheap as public transport would be, and cost us between £12 and £15 per trip, but it definitely made this short trip a lot easier and a lot less stressful!