7 Ways To Unwind in Sydney on Weekends
Looking for ways to unwind in Sydney on a weekend? Try these!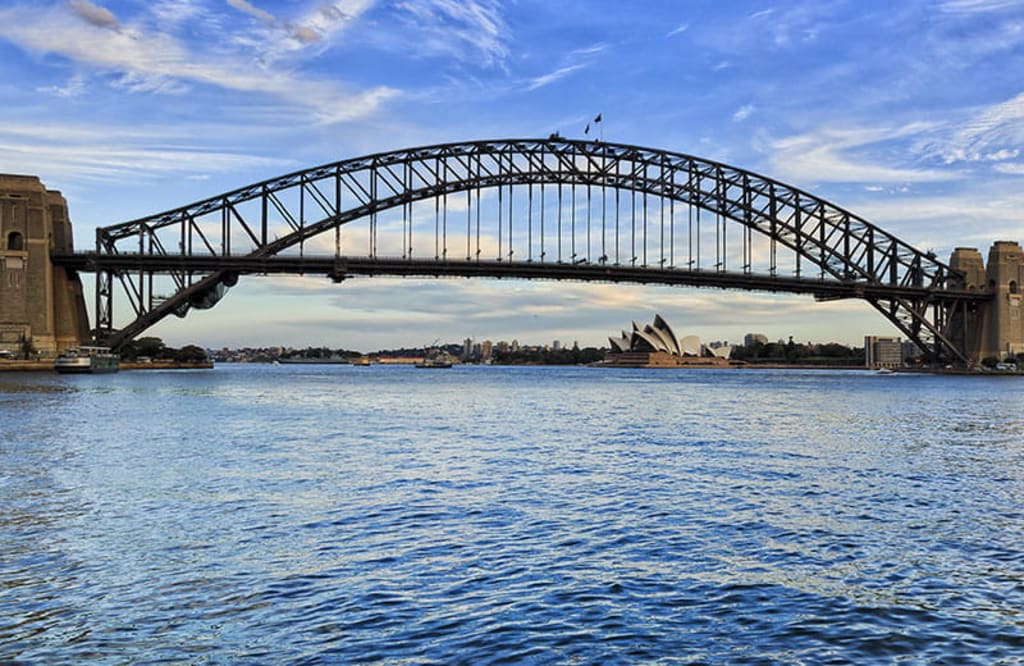 Looking for different ways to take a break from your daily routine? In today's fast-paced world, it's natural for us to yearn for a tranquil escape to take a breather. And Sydney has enough options for you to unwind before conquering the upcoming week with a bang! Take a look at 7 ways that can help you do so.
Sail away on one of the magnificent day cruises in Sydney
Join the ranks of adventurous souls visiting Sydney to spend time on a cruise. Embarking on one of Sydney's mesmerising cruises is an excellent way to spend some time away from home on one of the cruises in the city. So give a pat on your shoulder for making it through the week, and allow yourself to be captivated by the 360° harbour views from one of the lunch cruises in Sydney.
Behold the masterpieces at the Art Gallery of NSW
Prepare yourself to be enthralled by The Art Gallery of NSW, one of the popular art museums in South Wales and Sydney. Revel in the vital collections of Australian, Asian, and European Art, exhibitions, workshops, talks, and much more.
As Australia's flagship museum, this is one of the finest tourist spots in Australia, perfect for anyone looking to savour Sydney's Art and cultural experience.
Dive into paradise at the Bondi Icebergs Pool
Looking for a spot that combines breathtaking vistas with some incredible company? Create everlasting memories by spending some time in one of the most popular tourist destinations. Indulge in a sumptuous lunch or dinner, or sip on delightful cocktails. Capture Instagram-worthy moments, take a refreshing swim and bask in the sun's golden rays. Immerse yourself in this blissful atmosphere and even become a member of one of Australia's oldest winter swimming clubs, by swimming on three Sundays a month for five weeks. Isn't that enticing?
Enjoy a drink at Bar 83, Sydney's highest bar
Prepare to get your senses dazzled as you luxuriate in the 260° jaw-dropping panoramic view of Sydney from the city's highest bar on the 83rd floor. Delight in the ambience of this restaurant while gazing upon the Pacific Horizon in the east, Ku-Ring-Gai Chase National Park in the north, the popular Blue Mountains in the west, and Cronulla in the South.
Ascend the Sydney Harbour Bridge and embrace its grandeur
Behold the Sydney Harbour in all its majesty. If you run short of time, go for an express climb whereby you can reach the inside structure in a comparatively shorter time. Experience the unique sensation of being encased within the ribs of a metal skeleton. Enjoy these breathtaking vistas at dawn or dusk.
Fall head over heels for the Chinese Art at the White Rabbit
Step into the resplendent four-story gallery, where the captivating world of 21st-century Chinese art awaits you. Immerse yourself in a cultural journey as you explore the ever-changing exhibitions meticulously curated to showcase the vibrant essence of contemporary Chinese Art. Created by visionary Judith Neilson, this non-profit gallery is a testament to her passion and dedication of sharing her extraordinary collection of post-millennial Chinese Art with the world.
Embark on an exciting quest at the Hidden Oasis
Delight in some stunning views of the Sydney Harbour Bridge and Lavender Bay from Wendy's Secret Garden, also known as the Hidden Oasis. Gather in this coveted spot, and indulge in a delightful picnic. Capture your picture amidst some natives, exotics, plants, and herbs. Lose yourself in the natural beauty of curling ferns, flowering lilies, and shady figs.
As seen above, the bustling metropolis of Sydney offers myriad ways to escape our busy lives. So choose one that matches your interests and set forth on a journey of tranquillity and exploration. Let the captivating surroundings of Sydney infuse you with boundless energy to start your week with renewed vigour and zest for life!
Reader insights
Be the first to share your insights about this piece.
Add your insights