7 Reasons to Book a Ski Trip
Struggling to convince your friends to join you on your next winter holiday? Here are a few ideas to win them over....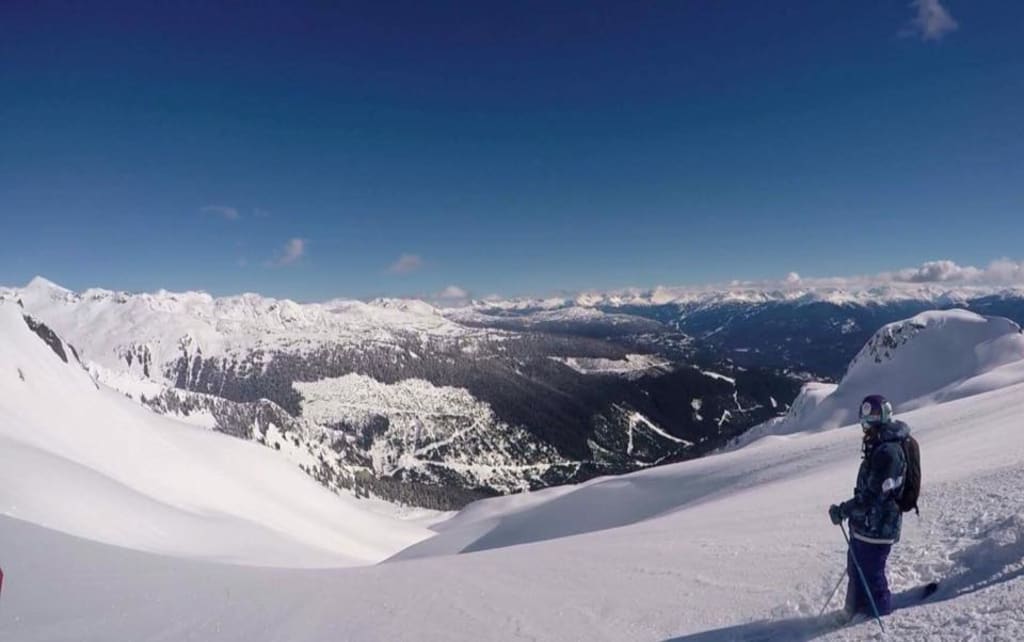 1) Try Something New
If you have never skied or snowboarded before, you're in for a treat! With a few lessons, most people are able to get to grips with the basics and it's always a great sense of achievement when you learn a new skill. Ski or snowboard lessons are a good introduction to the sport because you will learn how to move yourself about safely, and you will also learn how to fall without hurting yourself!
2) Skiing Doesn't Have to Break the Bank
Ski holidays used to be the exclusive past-time of millionaires, however thanks to the rise of hostels and Airbnb, it is now possible to go skiing on a more reasonable budget. Of course there are still lots of luxury options available, but you can choose between a huge range of affordable options across the world, e.g. HI Hostel in Banff and The Hostel in Jackson Hole. If in doubt, check out Hostel World and Hostel Bookers for amazing deals across the globe. For European readers, a huge range of purse-friendly destinations are on the rise such as Slovenia and Bulgaria. Deals such as the Epic Pass make skiing more affordable, with a huge range of fantastic ski resorts on offer.
3) Experience Stunning Scenery
Ski resorts are undoubtedly amongst the most beautiful places on earth. With glistening mountain tops and snow falling gently around you, it's difficult not to fall in love with your surroundings. Wrap up warm and enjoy the beautiful outdoors. Even if you don't ski all day everyday on your holiday, relaxing on a snow covered balcony surrounded by natural beauty is one of life's greatest pleasures! Must- see resorts include: Canada's mighty Whistler Blackcomb, gnarly Revelstoke, Austria's stunning St Anton am Arlberg and the beautiful St Moritz, in Switzerland.
4) Meet Like-Minded People
Solo skiing trips are now are now fairly straightforward to organise, with companies such as Singles Ski and Single Sport specialising in delivering high-quality winter holidays for individual travellers. Whether you are just getting to grips with the green runs or hucking huge cliff drops in the back country, skiing is an extremely sociable sport and signing up for a guided tour of the mountain or a ski lesson will give you a chance to meet people who have a similar level of experience on the mountain. Staying in hostels is also another sure-fire way to meet a ski-buddy or a dance partner for the après ski party!
5) Get Fit Whilst Having Fun
Rather than slogging out another hour on the treadmill, clipping into a pair of skis has to be one of the all-time most enjoyable ways to burn calories. The exhilarating rush of skiing makes the steep hikes and leg burn totally worth it, and you will be so busy enjoying the moment that you won't notice the muscle stiffness until you are safely back in your hot tub! In addition to improving your physical fitness, enjoying the great outdoors could improve your mental wellness. What have you got to lose?
6) Almost Anybody Can Ski
If you've got the right attitude and enthusiasm, almost anybody can ski. Skiing is inclusive to people of all ages, so anyone ranging from toddlers to centenarians can enjoy the feeling of cruising down a slope. People with a wide range of mobility requirements can also get involved, with adaptive ski groups operating in a huge variety of resorts. If you're unsure, make sure you contact the guest services or the ski school of the resort that you have in mind prior to booking your trip, to ensure that they can provide the right support for you and your group.
7) Après Ski!
Even if skiing doesn't turn out to be your dream hobby, après ski is just as important! There are few things more satisfying than enjoying a refreshing beer with your fellow ski-addicts after an exciting day on the mountain. Where else are you going to be able to boast about your fresh tracks, or the daring trick you pulled when everyone was looking the other way? European après ski is legendary, so make sure you save enough energy to dance on the tables in your ski boots when visiting Krazy Kanguruh or La Folie Douce.
activities