7 Must-See Pensacola Attractions
Things to see when you visit Pensacola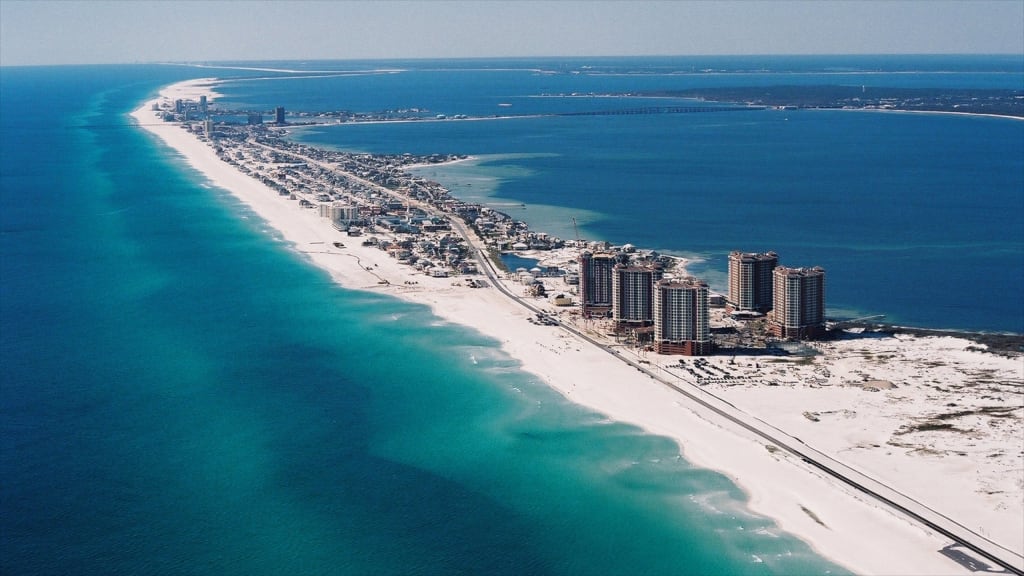 Pensacola is a little slice of paradise right on the Florida panhandle. With beautiful weather, gorgeous sites, and lots of incredible things to do. Pensacola is a sought-after tourist destination with attractions the whole family is sure to love. Don't let its small population size fool you; in addition to being one of America's first cities, Pensacola is home to college sports teams, world class performance venues and museums, and the naval base that is home to the famous Blue Angels. Here are seven great ways to spend your time if you or your family are coming to town.
Go for a Swim
With near-perfect weather year-round, swimming pool builders in Pensacola have built tons of places in hotels and residences to take a dip and cool off, or you can dive into the Gulf of Mexico in one of the city's famous beaches. Warm sunshine, white sand, and clear, sparkling emerald water. What's not to love?
Go Shopping
Downtown Pensacola is a famous shopping district, with trendy boutiques, antique stores, and specialty shops of all kinds. Stroll the crepe-myrtle lined Palafox Street, one of the "10 Great Streets in America" and browse and shop to your heart's content. There's plenty of great retail space outside downtown as well, with malls, shopping centers and great dining easily found throughout the city.
Take a Hike
Pensacola's picturesque locale makes it ideal for trail enthusiasts who like to take in the scenery as they get their steps in. One of Pensacola's proudest geographic features is Perdido Key, also known as the "lost island." The Key is home to Big Lagoon State Park, featuring a near five mile trail, as well as Tarkiln Bayou Preserve with its 6 and a half mile Perdido Bay trail. If you're looking for a slightly easier, family-friendly hike, try Perdido Key's half-mile discovery trail, where you can see marshes, dunes, and finally, a great view of Grand Lagoon.
See a Game
No pro team? No problem. Let's start with college football. Two colleges call Pensacola home: The University of West Florida and Pensacola State College. The University of West Florida Argonauts play Division II ball at Bayfront Stadium, and they're just one of 15 teams that play year-round in Pensacola. Others include the Ice Flyers hockey team, the Blue Wahoos minor league baseball club, and short track racing at Five Flags Speedway.
Hit the Links
Florida is famous for its golf courses, and part of that is thanks to Pensacola. On average, the weather is sunny and warm about 343 days out of the year, which makes conditions perfect for golfers! The unique quality that Pensacola's courses offer is the coastal atmosphere, with links designed to catch the warm breezes off the waters and offer breathtaking views from the moment you tee off until you head back into the clubhouse.
Learn Some History
Pensacola has a long, rich history. Its nickname is "The City of Five Flags," because over time, it has technically been a part of (or the property of) five different nations: Spain, France, Great Britain, the United States, and, during the Civil War, the Confederate States of America. In addition to the history of the city itself, Pensacola has several educational attractions, including the renowned Pensacola Museum of Art, with works by everyone from Salvador Dali to Pablo Picasso. Pensacola is also famous for its lighthouse, which is housed adjacent to the National Naval Aviation Museum. Your family can walk the 177 steps to the top of the lighthouse and enjoy a spectacular view after seeing vintage airplanes and flying machines and learning about the brave men and women who served in them. To sample classical architecture of the region, and learn more about Pensacola, the T.T. Wentworth, Jr Museum is home in downtown Pensacola.
The country is full of great vacation destinations, but almost none offer the combination of natural beauty, great weather, activities for people of all ages, and rich history that can be found in Pensacola, Florida!