6 Tips for Surviving Your Beach Vacation This Summer
Don't Let Bites, Burns, or Bad Weather Spoil Your Summer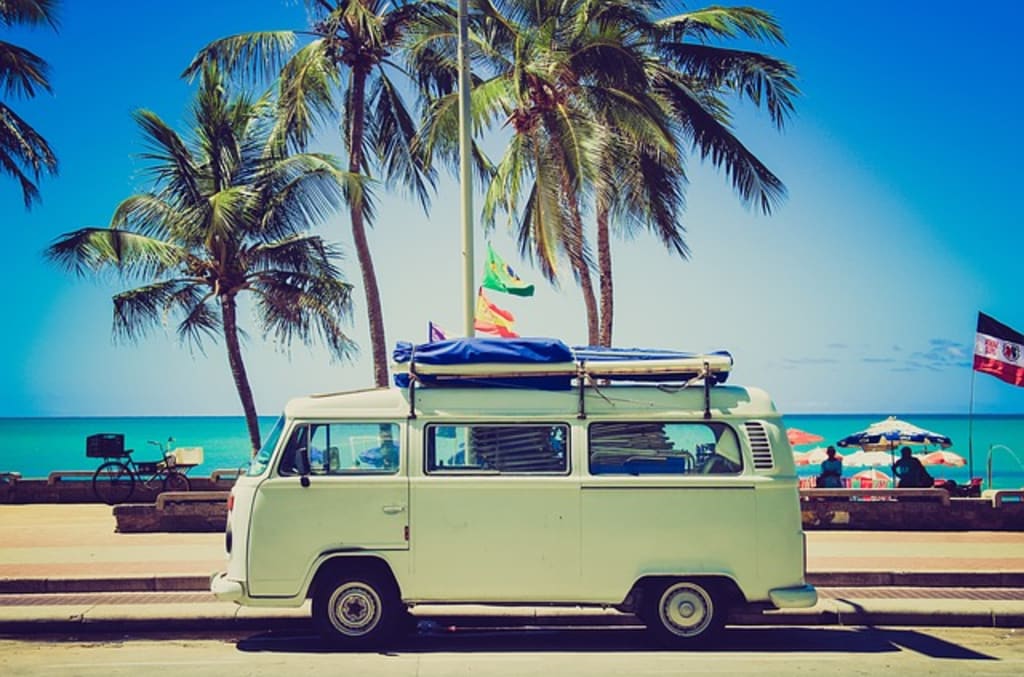 Image via Pixabay
Are you headed to the beach this summer? According to the US Census, more than 58 million Americans hit the sand and surf annually.
Often, beach vacations occupy only a small proportion of your summer. How can you make the most of this year's beach vacation? Check out these top tips for staying safe and having fun on your next vacay.
Research Your Beach
Consider things like driving distance, the popularity of the beach, and whether there's a lifeguard on duty.
Stay Hydrated
Sure, you'll be spending time in the water, but water needs to spend time in you as well! Drink plenty of fluids to avoid dehydration, especially in hot weather. A vacation-ending hospital visit due to dehydration is to be avoided.
Sodas and sports drinks are useful for replacing electrolytes lost through sweat. Make sure at least some of your fluids are pure water. If you're consuming alcohol, drink extra water. Why? Your body needs it to process your Mai Tai or Pina Colada safely.
Protect Yourself from Burns and Bites
Apply sunscreen regularly. You will need to reapply each time you exit the water. If you have sensitive skin or other health concerns, check the ingredients label before purchasing. Zinc-based sunscreens often have fewer chemicals, but still pack a UV-busting punch.
If you are not accustomed to a full day in the sun, this can be a taxing experience. Know what shade is available near your destination. Can cabana huts or local cafes provide a temporary escape from the sun? Consider bringing an umbrella if no other shade is available. A wide-brimmed hat is also advisable.
Did you know temperatures may be 10 degrees Fahrenheit cooler in the shade than in full sun?
Bring a natural insect repellent, such as tea tree oil mixed with witch hazel, in case the bugs start bugging you. Also, keep aloe vera gel on hand to relieve any sunburns that might occur.
What about shark bites? The truth is, millions of people visit beaches each year and there are only a handful experience shark attacks. If you're concerned, check the local news media for occurrences in your area. Heed any warnings. You can also purchase wrist or ankle bands that may deter sharks from approaching you.
Have a "Plan B" for Bad Weather
During the heat of the day, you may wish to retreat indoors. Even in the summer, you may encounter rainy days or thunderstorms. These meteorological occurrences don't have to spoil your fun.
When planning your vacation, research local attractions that can serve as a "Plan B" during bad weather. Find out what museums, movie theaters, or aquariums are located nearby. Look for active indoor attractions for energetic youths and children. These could include indoor rock climbing courses, trampoline parks, shopping malls, or miniature golf. If your group is over 21, check out local wineries and breweries.
Keep Your Smartphone Dry
There are plenty of reasons to bring your phone with you to the beach. You may need to stay in touch with work or family, or simply post amazing beach selfies to your favorite social network. You can also listen to music, read a book, or research restaurants and activities nearby.
Many phones today are water-resistant, but keeping sand and moisture out of your electronic device is still a good idea. This can be easily accomplished by placing it in a sealed plastic bag or dedicated protective cover.
Have a Comfortable Place to Land
Bring a towel or folding chairs to spend time relaxing on the beach. Choose a beach towel that is large enough to prevent sand exposure if you decide to lie down.
Pack a change of clothes, as sand in your shorts is not an enjoyable experience. Many beaches have shower facilities, or you may have to high-tail it back to your hotel or Airbnb.
Finally, reserve accommodations that will allow you to relax and unwind as you contemplate this year's beach vacation.