4 Totally Awesome Sydney Nighttime Activities
Take note of a few fun-filled Sydney activities for a great time out– dinner cruise, ghost tours, arcade games and more!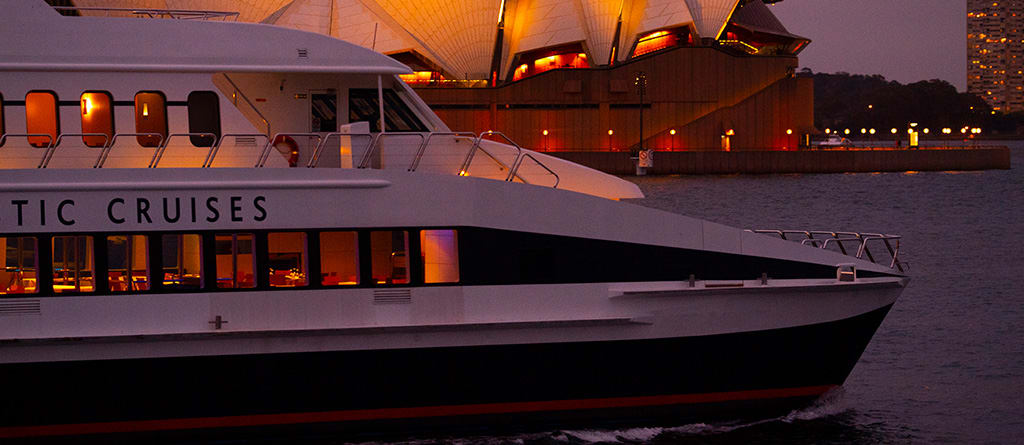 Harbour Cruise Dinner
Sydney is arguably one of the most gorgeous cities on the planet and even though it's a city that likes to sleep, you can still enjoy a lot of things after dark. The sun may have set and taken the sunny city views along with it but the capital city of New South Wales still has a lot of beauty left in it. In fact, the city really starts showing off its irresistible charm at night! So if you've ever wondered when and where to find heaps of fun at night, check out some of the favourite nighttime activities of Sydneysiders.
A Modern Dinner Cruise
Sydney Harbour is one of the major harbours in the world, housing some of the biggest landmarks of the nation and offering excellent views of the city. It is easily accessible from the city Central Business District (CBD) and the ideal way to enjoy it to the fullest is to book a Harbour Cruise Dinner. Ever wondered what it's like cruising down the harbour waterways and feasting on some lip-smacking food? Well, onboard these classy dinner cruises you can do just that. Cruise on the multi-million dollar catamaran with expansive outer decks and enjoy panoramic views of the illuminated Opera House, Harbour Bridge, Fort Denison and other attractions. This stand-out Sydney Dinner Cruise cruise lets you enjoy the views of the city skyline in the best possible way along with a freshly prepared buffet menu and a fully licensed bar! It is truly a nighttime activity that catches the very soul of the city.
How about some Fun and Games ?
Sydney is far from shy when it comes to offering nighttime shenanigans, especially for the entire gang. Kick it up a notch and challenge your mates to a game of mini-golf, some arcade games or a mind-boggling escape room! An ideal way to spend a few hours drinking and playing some good ol' mini-golf is to head to Holey Moley, a popular space among the youth. Even making your way through the course is a fun way to spend time, with themes inspired from Game of Thrones, The Simpsons and much more, with a whole lot more of other wild contraptions. Archie's Cirque Electriq is another absolute-must if you're after a joint with retro-themed arcade games, some delicious booze and a mouth-watering food menu.
A Bone-chilling Ghost Tour
Sydney was not always the charming city that you see today. The city was once a brutal penal colony and has some interesting tales that will send shivers down your spine. The Rocks is the place of first European settlement and thus the place with most heritage and history. And, although this is a gorgeous place to visit during the day, the mediaeval-style buildings and cobble-stoned laneways make the perfect backdrop for a Ghost Walking Tour. This two-hour walking tour reveals some of the hidden secrets of Sydney's early days, including some weird crimes, some interesting characters who once called the city their home along with few recent reports of unusual sightings around the region. Whether you believe in ghosts or not, this tour is sure to surprise you!
Sing your Heart out at Karaoke
Karaoke is always a good idea whether you're looking for a place to start the night, end the night or even pick up the night. It is a place filled with incredible memories, so take a shot and unleash your best renditions of Michael, Britney, Eddie and others. The thrill of busting out your favourite tunes is the only thing that brings people back here time and time again. It is also a unique venue for a first date!