3 Places in Phuket to Watch a Sunrise
My top 3 picks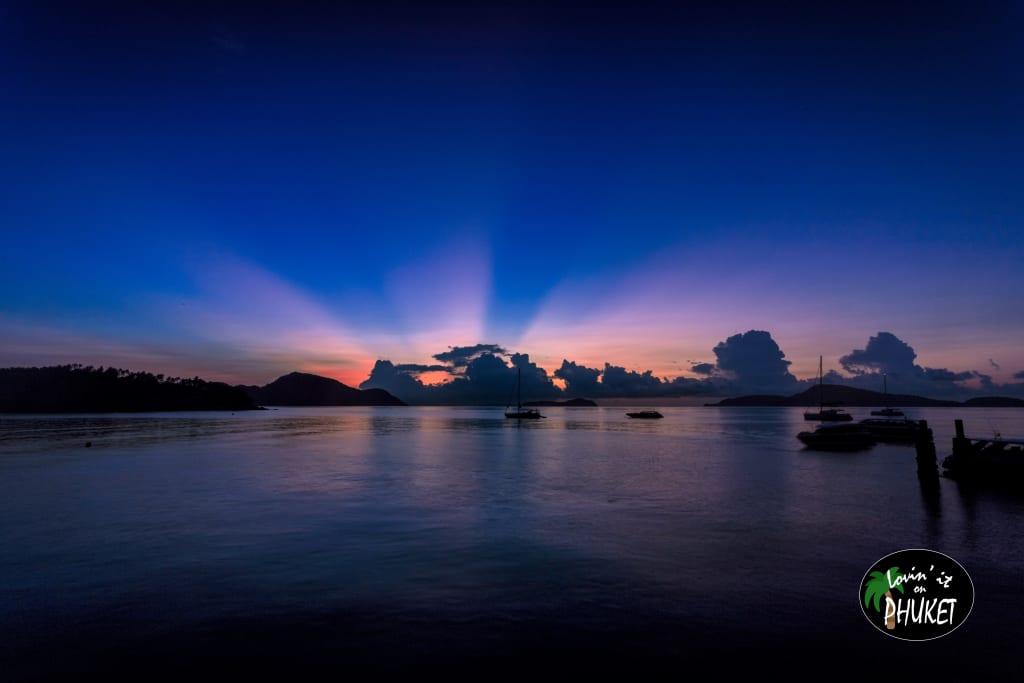 Sunrise From Rawai Landing Pier / Available on Shutterstock / Yaman Mutart
Living on the island of Phuket in Thailand for years I often found that there were many blogs listing places to go and things to do that were either out dated or the people writing them had absolutely no experience in the location. One of the things I was looking for was places to view a sunrise so I could take some morning photographs. I found several blogs with bullet style lists that just regurgitated the same places over and over again. It almost seemed like these blogs were just listing places they themselves had found using an online search and posted the lists simply to get views.
Be Careful of the Advice You Find Online
One blog I found listed Big Buddha and Promthep cape. Anyone who has visited these places knows they are very beautiful and offer great views, but there are a few problems with going to either at 5 a.m.
Big Buddha is located on top of a mountain in Chalong. The road is poorly lit and contains many twists, turns and pot holes. Take a look at this video where I drive down from the monument at dusk.
The second issue with heading up to Big Buddha at 5 in the morning is simply that the monument is closed. If you do make it up the hill to the view point you will run the risk of being stopped by security, fined by police and quite possibly have your camera equipment confiscated for working without a work permit (even though you are just enjoying your hobby). With new legislation being passed all the time in Thailand and increased security around Phuket it is very unlikely you will even make it to the actual view point to take a shot.
Promthep Cape on the other hand you can enter in the early morning. I have been there before the sun rises. There are many people jogging and walking the area around the lighthouse. The problem photographing sunrise from Promthep however is any open view of the ocean faces the wrong direction unless you go out onto the Southern point. The Southern point of Promthep Cape is a hazardous place. You do not want to be walking out there in the dark even with a flashlight. Check out this video of trekking out to the point I made mid day and see why for yourself.
As you can see in the video the ground is covered in very loose rock and sand making it easy to slip. In the morning the condensation makes walking this path like a sheet of ice. It would be very easy to slip and sprain an ankle or break a bone. Worse the tides and waves are quite high in the morning and if you were to end up in the water it is unlikely you would survive. To top all that off, even if you manage to navigate the uneven ground, after dark the vegetation lining the pathway is home to many nocturnal animals like scorpions, snakes and spiders. This is just not a safe area to go for a walk at 5 a.m.
My Top 3 Sunrise Location Picks
Here are my top 3 places for viewing and photographing a sunrise. The main reason I like them are simple.
They are easily accessed depending on where on Phuket you are staying.
There is little risk of driving through police spot checks if you are already staying in one of these areas.
There is little to no chance of any harm coming to yourself or if you are going to take a photograph your equipment.
Below is a video of these areas with sample photos. The videos YouTube description includes links for the locations on Google Maps. I have also included links and sample images of each location below if you rather not watch a video.
#3 Unnamed Beach, Rawai
This beach has no name if you look it up on a map so it's rare you will find many tourists here. The view offers an island off the shore, square edged rock formations and some interesting vantage points. Beware of the tide coming in early in the morning if you are setting up a tripod and gear. Here is the location on Google Maps.
#2 Southern Mountains, Patong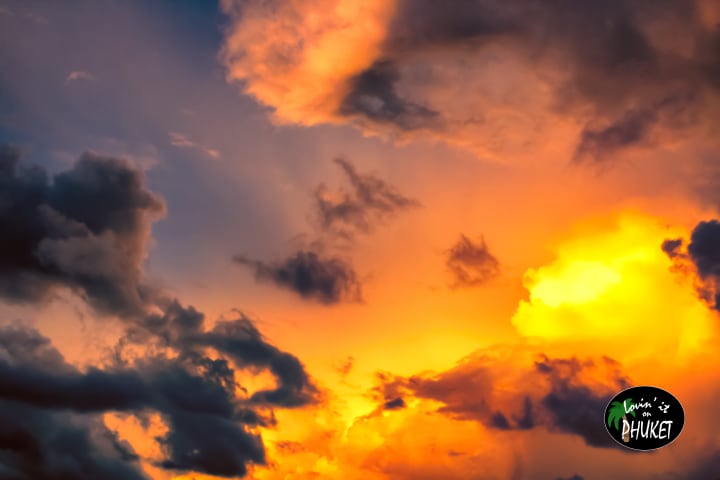 The South side of Patong gives a good vantage point for viewing and photographing the sunrise of a city that rarely sleeps. There are many hotels and resorts in this location, offering unobstructed views without having to leave your room or the sanctuary of where you are staying. The city offers interesting silhouettes of various shaped buildings as the sun rises behind the mountains surrounding it. Here is the location on Google Maps.
#1 Rawai Landing Pier, Rawai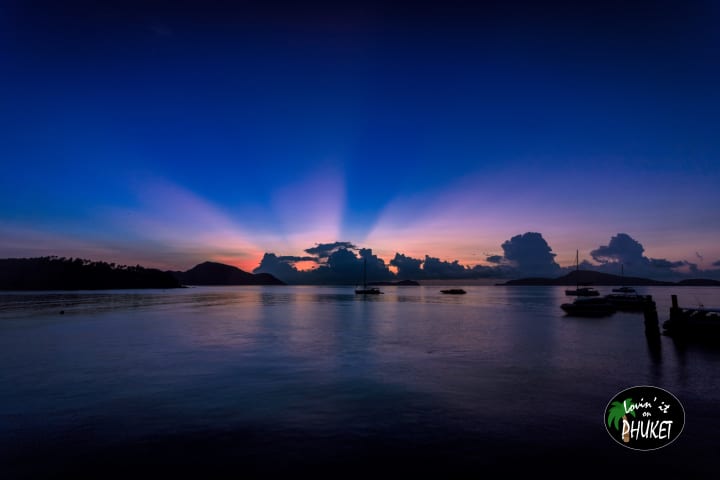 Rawai Landing Pier is by far my favorite spot to view and photograph a sunrise. It is easily accessed, stable and there is aquatic life you can view all around after the sun has risen. You can literally look straight down off the pier and see fish in the crystal clear turquoise waters. If you are staying in this area you simple must check out the view in the morning. There is no need to drive there if you are checked into any of the many resorts and hotels tucked away in this quiet and relaxing area in Phuket. Here is the location on Google Maps.
There Are Other Places to Catch a Sunrise
These are not the only places on Phuket you can watch a sunrise but they are my favorite places because as I said before they are safe and easily accessed in the morning. I have spent over 2 years photographing Phuket and Thailand. It has been my experience that the best places to go in Phuket in the mornings are the ones closest to where you stay and don't involve much driving if at all. The most important thing is to keep out of trouble by breaking rules or getting held up in police check points while driving. Remember to research wherever it is you are going to go before you head out. Some areas have a curfew or an open and close time. If you find yourself in trouble for being some where you are not allowed you will certainly end up paying a fine and risk deportation if you are driving and intoxicated from the night before.
For more great videos and images check out the Lovin' it on Phuket YouTube Channel, Facebook Page and Instagram Account. If you are a blog writer you can find images available on Adobe Stock, Getty iStock and Shutterstock by following these links.
Happy travelling to Phuket and beyond! There are more interesting articles to come. Thanks for reading and showing your support.