18 Fascinating Facts You Need to Know about Streatham
Streatham, South-West of London in England is a vibrant and diverse place I am proud to call home.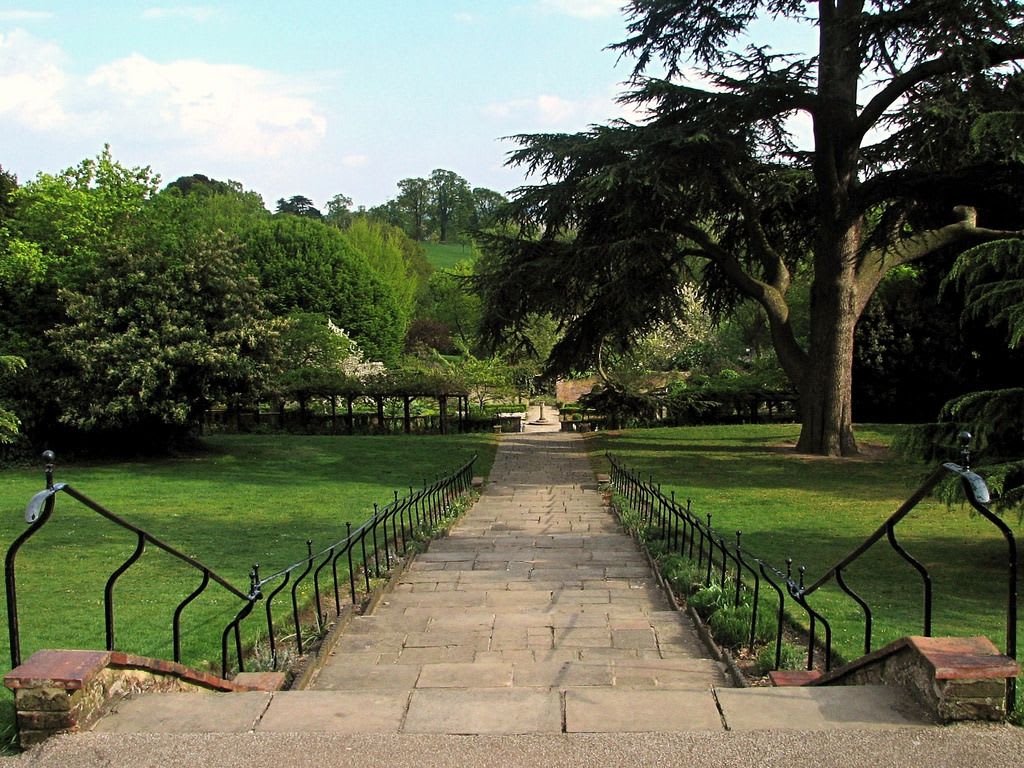 Photo by Daniel Dardanus on Pinterest
Streatham is a busy residential suburb of London in England. Streatham is mostly located in the London Borough of Lambeth, but some areas to the west stretch out into the neighbouring London Borough of Wandsworth, and parts to the south stretch out into the London Borough of Croydon. Five miles south of Charing Cross, Streatham has grown as one of the most vibrant and culturally diverse neighbourhoods in the capital. Along with Brixton, Balham, Wandsworth and ClaphamStreatham is part of the south London hub.
Streatham is the place in London where twelve years ago I chose to live.
I have discovered this area in South West London has a rich and fascinating history.
If you want to know some interesting facts about Streatham. Read on and see if you can discover fascinating things you never knew.
Streatham means "the hamlet on the street"?
According to different publications including Wikipedia Streatham means the hamlet (small village) on the street. The street in question was the road (Stratum - in Latin) built by the Romans to connect Londinium to the south coast, today within Brighton and Hove. The destination was probably a Roman port named 'Novus Portus'. Strata plus old English ham (village): Streatham /ˈstrɛtəm/.
The modern A23 was a Roman road.
The main road through Streatham remained a crucial trackway after the Romans left.
There is only one Streatham High Road
Only one street is named Streatham High Road, which makes it unique in the UK. London Borough of Lambeth Council governs Streatham High Road.
Streatham had a different name.
Streatham was known as ' Estreham ' as it appears in the Domesday Book of 1086.
It was the home of rich and famous.
Wealthy merchants from the City of London, in the 18th century, started to build their country homes in Streatham. Streatham natural springs, known as Streatham Wells, were first recognised for their health-giving properties during this century. Also improved turnpike roads were a fundamental attraction.
A Georgian country mansion gives the name to the area.
Streatham Park, a Georgian country mansion, was built by Ralph Thrale (1698–1758) in 1730 on 89 acres of land he bought from the local Lord of the Manor, the fourth Duke of Bedford. It was six miles from London on the edge of the park between Streatham and Tooting in an area which then was wholesome, green and rural. Streatham Park later came into Ralph's son Henry Thrale. Henry, with his wife Hester, entertained numerous leading literary and artistic characters of the time. The dining room had 12 portraits of Henry's guests painted by Reynolds. Frances Burney wittily labelled these pictures as the Streatham Worthies. The Streatham Park was demolished in 1863, and the estate and its fields were laid out for suburban development. Tooting Bec Common now bounds the land that formed Streatham Park to the north, Thrale Road and West Road to the west, and the London to Brighton railway to the east. The area is still known as Streatham Park today.
Streatham Hill railway station is 163 years-old.
It was the first of the three railway stations to open in 1856. Two other stations were opened in the following 15 years. Thus the area has been well-serviced for over a century.
Streatham had the UK's first supermarket.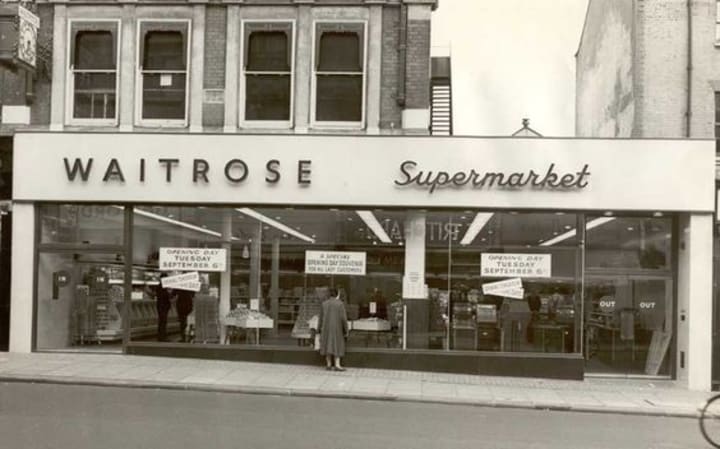 In 1951, an Express Dairies Premier Supermarket opened its first 2,500 square feet (230 m2) store in Streatham; soon after Waitrose opened its first supermarket in Streatham in 1955. However, in 1963, it closed.
Streatham was "the West End of South London".
With the end of First World War, Streatham developed as a place for entertainment, with three cinemas, the Locarno ballroom (Caesar's nightclub, closed in 2010), Streatham Hill Theatre (then a bingo hall), and Streatham Ice Rink. With the arrival of electric tram services it also developed as a shopping hub serving a large area in the south.
The longest high street in Europe.
In the 1950s Streatham had south London's longest and busiest shopping street. Large blocks of flats were built along the High Road during the 1930s. Although they had all modern comforts and facilities (like residents' carriage room, entertainment halls, swimming pool, concierge, etc.), these speculative developments initially were not very popular. They were only filled when communities of émigré started to arrive in London as they left countries occupied by Hitler's Germany.
Streatham High Road voted 'The Worst Street in Britain'.
A pall by the BBC Today Program voted Streatham High Road as the "Worst Street in Britain" in September 2002. A combination of factors led to a steady decline through the 1970s and a more rapid decline throughout the 1980s. These included long-term population flows to Croydon, Kingston, and Sutton; hefty traffic increase on the A23 (the road that connects central London to Gatwick Airport and Brighton); and a lack of urban regeneration sites. That climaxed in 1990 when the closure of Pratts, operated by the John Lewis Partnership since the 1940s, coincided with the opening of a new Sainsbury's supermarket, half a mile south of the town centre, replacing a small Sainbury's store located opposite Streatham Hill railway station.
Streatham was one of the areas to enjoy Round-1 of the Mayor of London's Outer London Fund.
First £300,000, later a further £1.6 million, and then matched by another £1 million by Lambeth council, was spent on improving streets, public spaces and safety for the area. Streatham benefited from a substantial regeneration. Including a £1.2m library repair, a modern leisure centre with the city's only Olympic-sized ice rink and a new 24/7 supermarket. Shopfronts and buildings on Streatham high road also got a refit, including cleaning and painting, replacing shutters and signage. New lights to some of Streatham's more attractive buildings and monuments served to improve Streatham's Skyline.
A mixture of architectural eras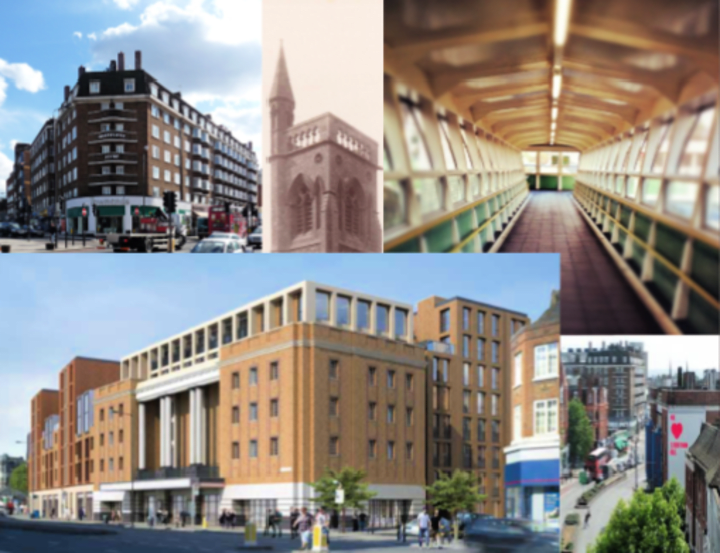 With the opening of Streatham Hill railway station development accelerated.
Two more railway stations followed within fifteen years. Estates, such as Telford Park to the west of Streatham Hill, were spaciously designed with private facilities like tennis clubs. Another development was Roupell Park, the area close to Christchurch Road developed by the Roupell family. Other streets adopted more traditional suburban layouts. Three more parish churches, including Immanuel and St Andrew's (1854), St Peter's (1870) and St Margaret the Queen's (1889)were built to serve the expanding area. Now Streatham has a mix of buildings from all architectural periods of the past two centuries.
At the top of Streatham Common, there is a hidden garden.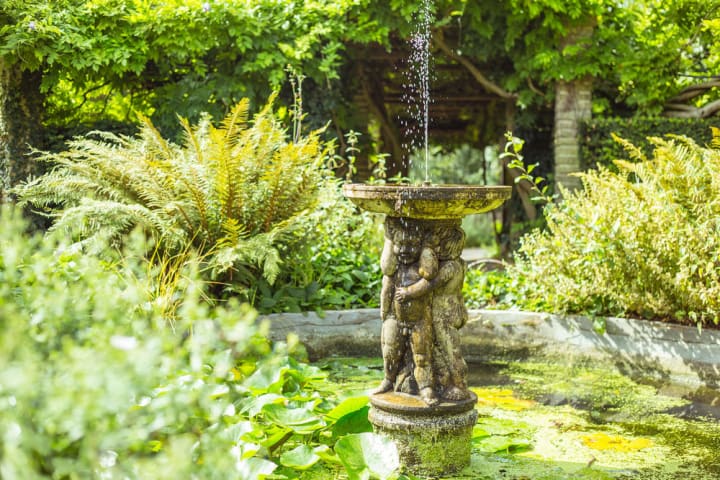 The Rookery which opened in 1913 as a landscaped area, is well worth a visit. Formerly it was part of the grounds of a large building that housed visitors to the historic mineral wells. Except for its old cedar trees in the front garden, there is also a rock garden, with a waterfall and lower water garden overlooked by giant Gunnera. A series of walled gardens were created as part of the previous kitchen gardens, including the Old English Garden and the White Garden. In July 1913, the White Garden was first opened to the public. In 1936, Queen Mary and Princess Royal made an official visit. Queen Mary went back to the Rookery often during the war years.
Sir Henry Tate lived by Streatham Common.
Sir Henry Tate was an English sugar tradesman and philanthropist. He is the founder of the Tate Gallery in London and made numerous donations, frequently anonymously and discreetly.
He helped "alternative" and non-establishment causes. He mainly supported health and education with his funds. He also financed building a free library in Streatham. In December 1899, Henry Tate died in his house in Streatham. He was buried in West Norwood Cemetery. The cemetery gates are opposite a public library that he funded. After his death, his home, Park Hill, became a nunnery. It was refurbished as housing development around 2004.
Naomi Campbell was born and raised here.
Supermodel and tv personality, Naomi Campbell, was born and raised in Streatham.
In facts, she went to school at Dunraven. Streatham has a long list of famous people and celebrities who have their roots here.
The Hideaway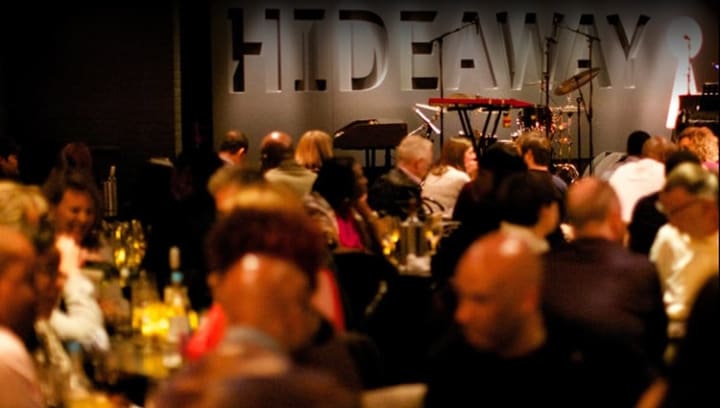 Hideaway is a jazz club in Streatham. It has live performances, of jazz, funk, swing and soul music. It also has stand-up comedy nights. It opened in 2010 and gained the Jazz Venue/Promoter of the Year category in the Parliamentary Jazz Awards in 2011.
One of the most diverse and vibrant areas of London.
The strong sense of community and lively cultural vibe has played a vital part in the area's regained success in recent years.