12 Halloween Traditions Around the World
Forget Trick or Treating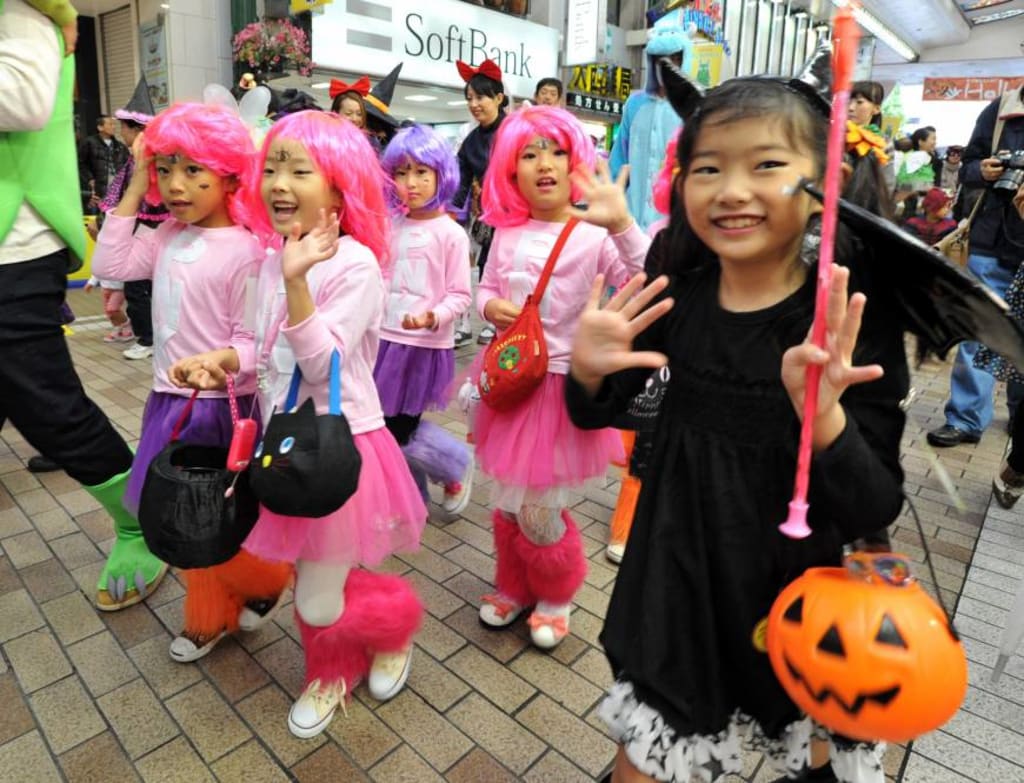 Calling all Halloween lovers! October is a time for cooler weather, warm drinks, and of course Halloween! This spooky holiday is celebrated around the globe. And every nation that observes it has their own traditions and practices that you won't see anywhere else. After reading this you will want to add these countries to your Halloween bucket list.
Cambodia
Cambodians take time to give thanks to people who have died for Halloween. The Cambodian tradition of Pchum Ben, is a time to celebrate the dead and elderly. Offerings of food and flowers are taken to temples to respect lost relatives.
China
The Hungry Ghost Festival is a month-long occasion where past spirits are recognized. This Chinese holiday includes food, parades, operas, and burning incense in an effort to entertain the spirits.
Haiti
In Haiti and many other voodoo practicing nations Fed Gede, (Festival of the Ancestors) is how they celebrate Halloween. During this time candles are lit, rum infused with chilies is drank, and graves of lost ones are visited.
India
Pitru Paksha is India's way of observing the Halloween season. For 16 days there are rituals performed in the hope that they will save loved ones stuck in purgatory. Dishes prepared during this time include Kheer and Lapsi.
Ireland
The origins of Halloween started in Ireland and parts of Scotland. Today, they celebrate Samhain on October 31st, (the Celtic New Year's Eve). This tradition involves bonfires, games, and fortune telling. The dish Barmbrack, is a Samhain tradition that many Irish citizens enjoy. It is a fruitcake with coins, buttons, and rings baked inside.
Italy
In Italy, All Saints Day is a national holiday to honor relatives who have passed. Cemeteries become filled with glorious flower arrangements. A really cool Italian tradition is to leave red candles in the window at sunset in the hopes that the deceased will pay a visit.
Japan
In Japan, Halloween is celebrated with a parade like no other. Around 4,000 spooky lovers dress up for the Kawasaki Halloween parade. You will see everything from scary skeletons to cute animated characters.
Mexico
In Mexico, the Halloween season is a time to remember lost ones. Dia de los Muertos, (Day of the Dead) is a 3-day celebration where people dress up and eat traditional foods together. Pan de Muerto is a classic Day of the Dead dish that is enjoyed every year at this time of year.
Nigeria
Every two years the people of Nigeria partake in the Awuru Odo Festival, where departed loved ones return to Earth. This festival can last up to 6 months and consists of food, music, and dressing up.
The Philippines
For the Philippines, trick or treating has become popular with their own unique twist on the tradition. Children dress up and go door to door singing and praying for those who are stuck in purgatory.
Poland
The polish spend Halloween visiting the graves of loved ones they have lost. There are celebrations with candles, flowers, and praying.
Czech Republic
While western traditions like trick or treating have made their way to the Czech Republic they still continue to celebrate older practices. Dusicky is what the Czechs refer to as Halloween which translates to "little souls." On November 2nd they visit grave sites of deceased loved ones and offer flowers and candles. It is even common to take a shot of alcohol while visiting.
Well there you have it! While Halloween traditions and customs are different all around the world the theme of paying tribute to lost souls is a recurring theme. This season is a time of remembrance and celebration. Now go out there and check out these traditions first hand.
Explore on!